Eliud Kipchoge and Kenenisa Bekele duel in London Marathon's battle of stars and shoes
However, there is an elephant in the room with shoe technology more prominent than ever before, specifically Nike and the Air Zoom Alphafly Next%. The sports manufacturer has attracted criticism for the personalised version of the shoe in Kenyan colours for the favourite, while Bekele has opted for the older version of the carbon-plated rocket boots – the ZoomX Vaporfly Next%.
"I'll wear the Vaporfly, not the Alphafly," Bekele explained. "Because I have a little bit of a problem with the Alphafly, I need more time to adapt. It's really difficult to adapt to these shoes, especially with speed workouts.
"Several times I had some minor injuries, like a muscle stretch. Because the shoe is not stable under the foot. It's really unshaped. It's really soft. The muscle needs to adjust to the movement under it. It's really difficult."
The fear, then, is that the shoe can and perhaps will make a difference between these two legendary athletes – let alone the disadvantage for runners wearing non-Nike shoes. With Kipchoge and his Ineos 1:59 project, not to mention special attention behind the scenes as Nike's poster boy, there appears to have been a greater opportunity to make an unmistakably tricky transition. He maintains it is "fair" though, and that the sport "needs to accept change".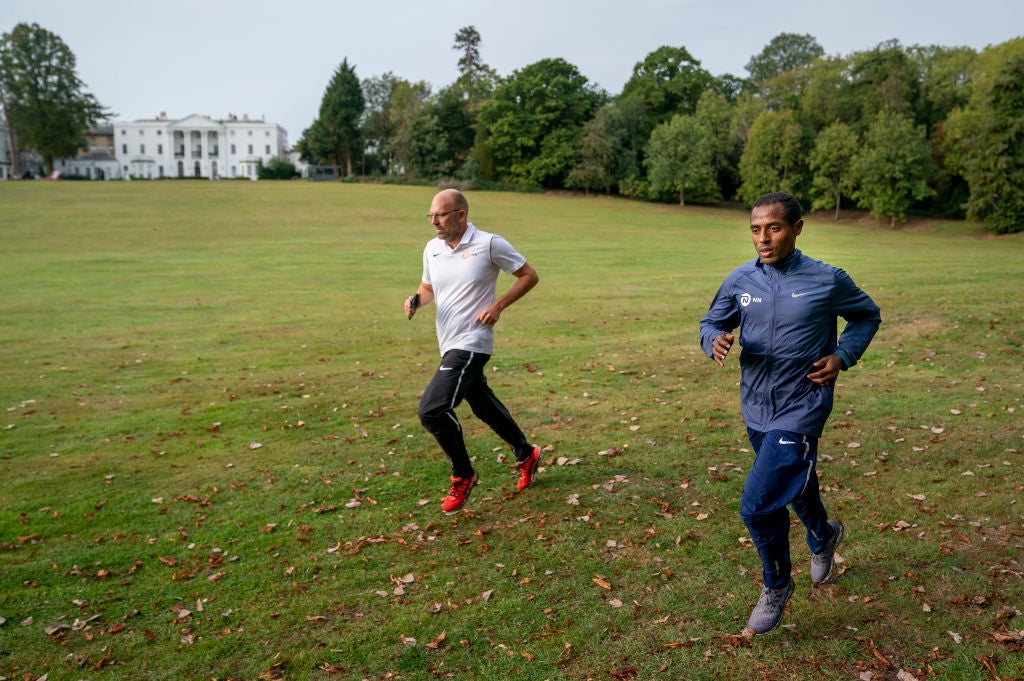 While the repetitive nature of almost 20 laps in a post-Covid marathon has seen Bekele cede a small mental edge by admitting he finds this style of running "boring".
The initial excitement of a potentially defining moment for these two legends of the sport has somewhat been curtailed. So while dominant form and an apparent technological advantage points to one winner, Bekele must embrace his rival's mantra following Vienna: "anything is possible."
Source: Read Full Article