Joshua Cheptegei, Nike and the rise of technology in running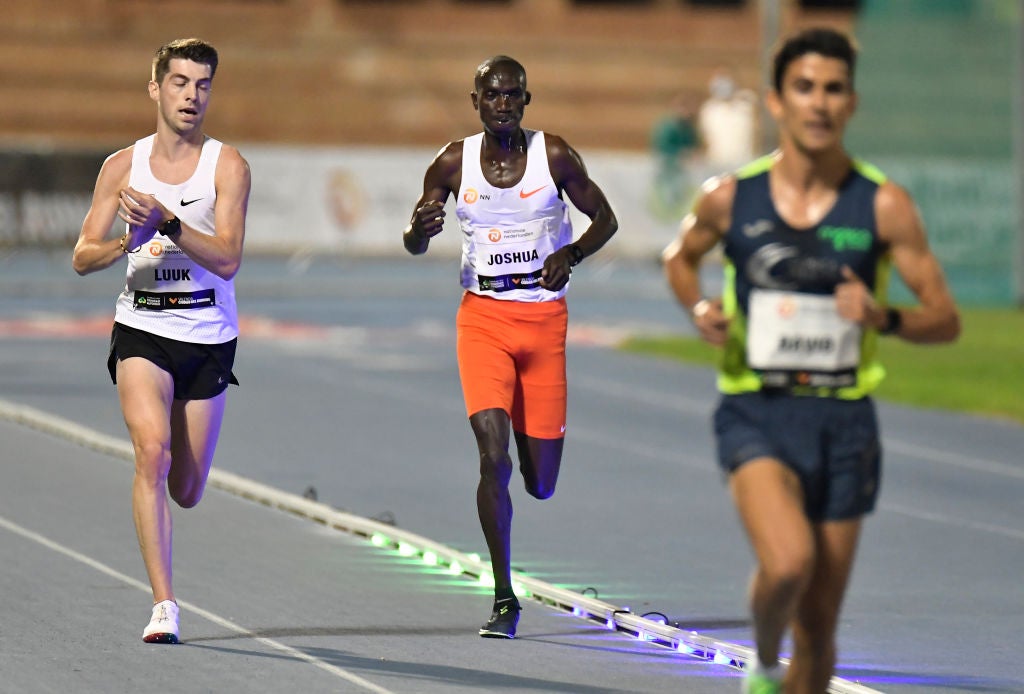 The ghost of Bekele's 2005 effort then, in the form of neon green lights, failed to escape Cheptegei's metronome-like rhythm, but now, with Tokyo on the horizon, a debate over technology and fairness lingers.
"The main thing for me is I'm happy with what I wear," explains Jake Wightman,  a New Balance athlete who ran the second fastest British 1,500m of all time in Monaco two months ago. "I never feel like I'm at a disadvantage because the spikes I wear are as good as I could ask for.
"I believe a spike is a spike, you will get minimal advantages from that. The hard work is done away from what footwear you're wearing, in training or in the gym.
"So if you go in with the mindset that it's unfair, you're already putting yourself at a disadvantage. I think it's different on the roads, but I don't think in my events it makes that big of an impact.
"I think it's bad now that when athletes go out and do something great, people will point to the shoes. Why can't you celebrate the physical achievement?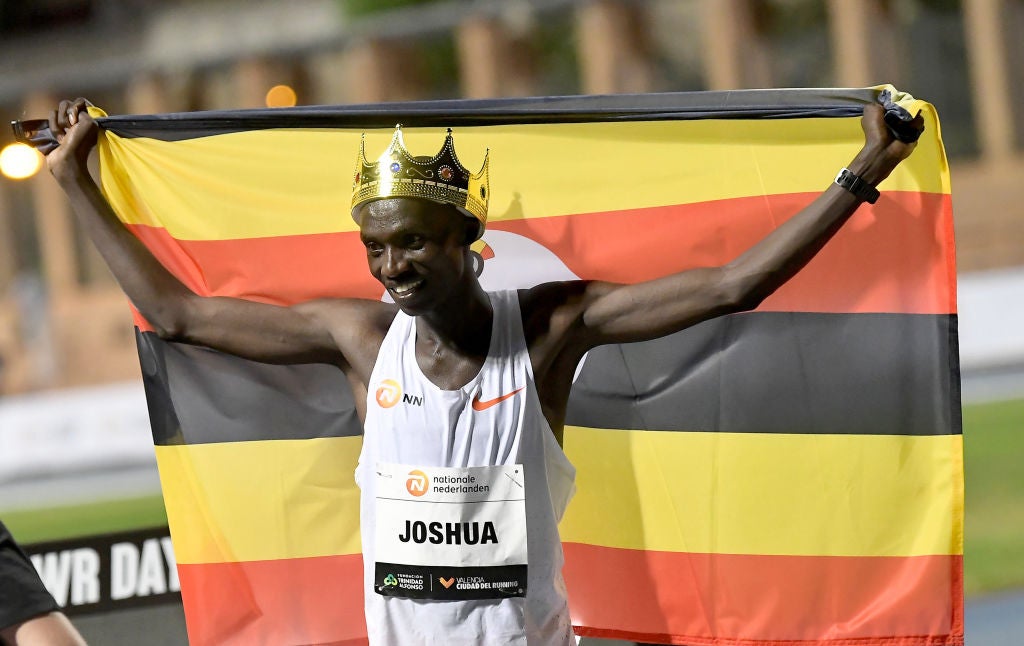 "Even if Cheptegei got a little advantage, he still ran 26-low, it's still ridiculously quick. We'll never know what people can run without them now, so you can't compare. But I don't see a problem with it. It's fair to a point, they are just spikes."
Many may presume Wednesday's statement performance will prove daunting for Sir Mo Farah, also sponsored by Nike, and his sensational return to the track next year. But with Farah's 10,000m PB noticeably slower than Cheptegei's at 26:46, can he still compete at 37 years old?
Wightman, who has ambitions to double up in Tokyo, as Farah has done previously, after also setting a PB in the 800m last month (1:44.18), believes the occasion and presence of the four-time Olympic champion could unsettle the new world record holder.
"Mo won his championships against guys who weren't of the same calibre as Cheptegei," Wightman admits. "But every time we see Mo, he's always ready to win a race.
"I feel that whenever he steps onto the start line he'll be in good enough shape and Cheptegei, I'm guessing, will feel the presence of Mo. Nobody can doubt the pedigree he has. It's unknown how good he'll be on the track.
"It'll be interesting. What better test for Mo? If he comes back and doesn't beat Cheptegei then he knows he came out at the right time. But if he wins, then even better, he's probably be the greatest distance runner of all time. Either way I don't see a downside to it now and I'd love to see it."
Source: Read Full Article