London Marathon 2020: Kenenisa Bekele pulls out of race over calf problem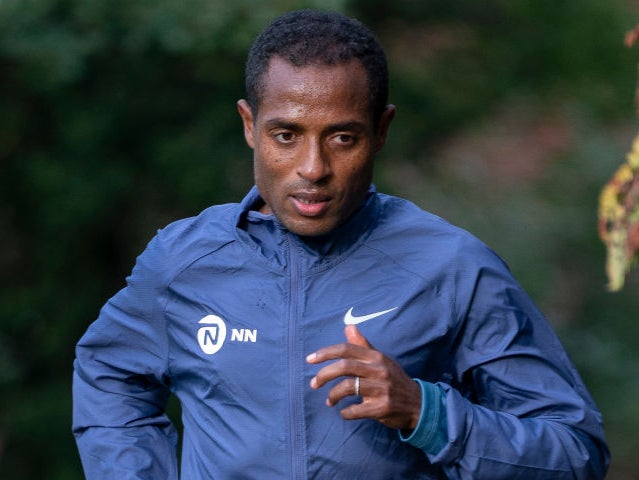 "This race was so important to me. My time in Berlin last year gave me great confidence and motivation.
"I am sorry to disappoint my fans, the organisers and my fellow competitors.
"I will take time to recover and become fit again and I hope to be back in London next year."
Bekele admitted this week that he suffered problems while attempting to run in the Nike Air Zoom Alphafly NEXT%, the latest carbon fibre plated shoe released by the sports company – which Kipchoge will wear on Sunday and used for his unofficial sub-two hour marathon in Vienna last year.
"Several times I had some minor injuries, like a muscle stretch, because the shoe is not stable under the foot," said Bekele.
"It's really unshaped. It's really soft. The muscle needs to adjust to the movement under it. It's really difficult."
Virgin Money London Marathon director Hugh Brasher admitted his disappointment at the news, but insisted he was excited by the potential for Bekele's compatriots Mosinet Geremew and Mule Wasihun, who finished second and third last year.
Brasher said: "The world has been waiting to see this head to head between Kenenisa Bekele and Eliud Kipchoge but it will now not happen this Sunday. We know how disappointed he is and we wish him a speedy recovery.
"This was never likely to be just a two-man race as we had four of the top ten fastest marathon runners ever and six men in the field who have broken 2:05, including Mosinet Geremew and Mule Wasihun, second and third last year, and 2018 runner-up Shura Kitata."
Source: Read Full Article