When is 100m final at World Athletics Championships?
Fred Kerley is one of the favourites for gold in the men's 100m

Sign up to our free sport newsletter for all the latest news on everything from cycling to boxing
Sign up to our free sport email for all the latest news
Thanks for signing up to the
Sport email
The 100m final in Budapest will be one of the most anticipated events at the 2023 World Athletics Championships.
American Fred Kerley, the world champion, will look to defend his men's title at the 19th Championships in Hungary.
Olympic champion Marcell Jacobs has been struggling for form since his stunning victory in Tokyo, but there are many male contenders in one of the most wide-open events in Budapest.
While the women's race is equally fascinating, even if Shelly-Ann Fraser-Pryce is the favourite to best compatriot Shericka Jackson and the rejuvenated Sha'Carri Richardson.
Competition will take place over nine days. Here's everything you need to know about the 100m and more:
Recommended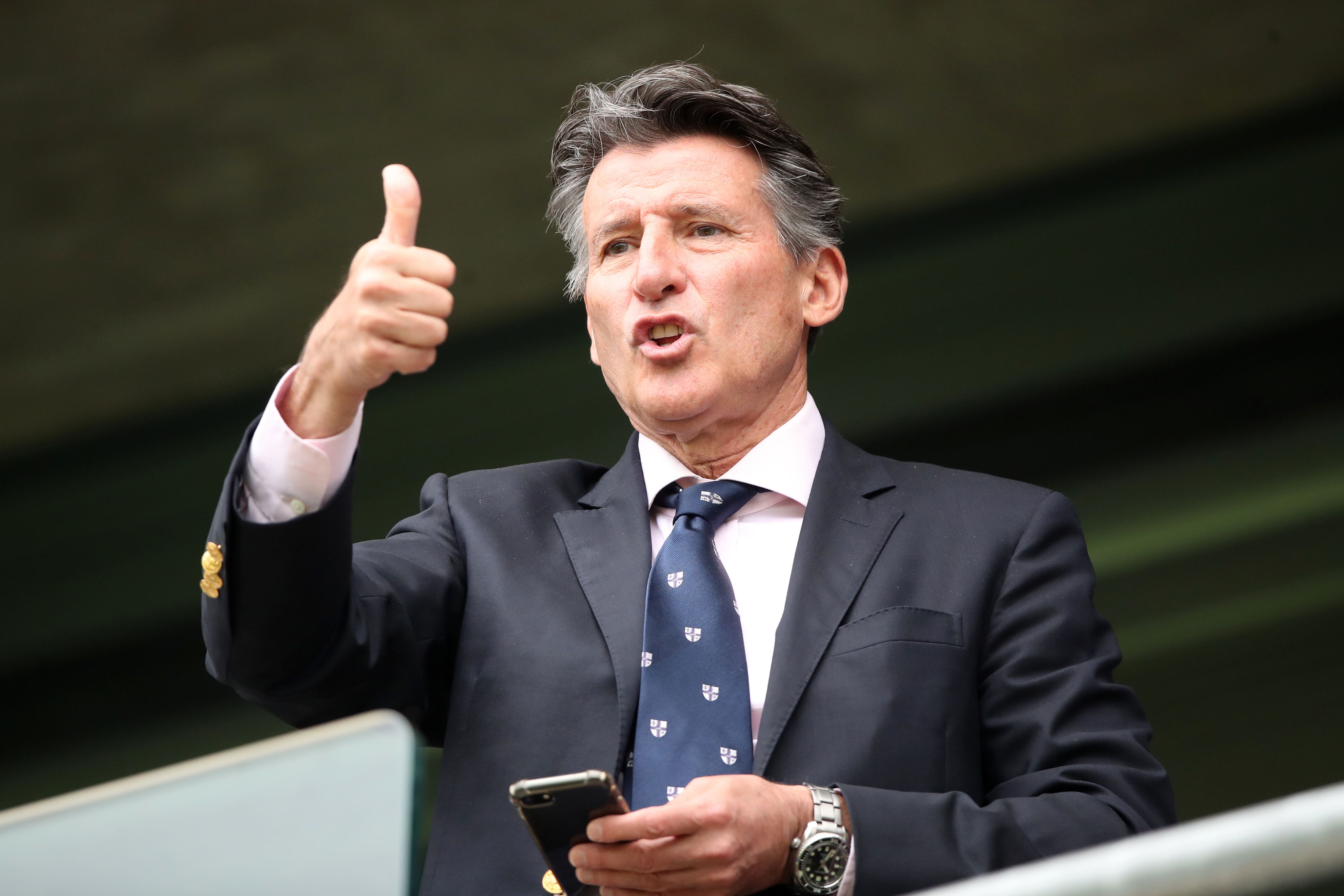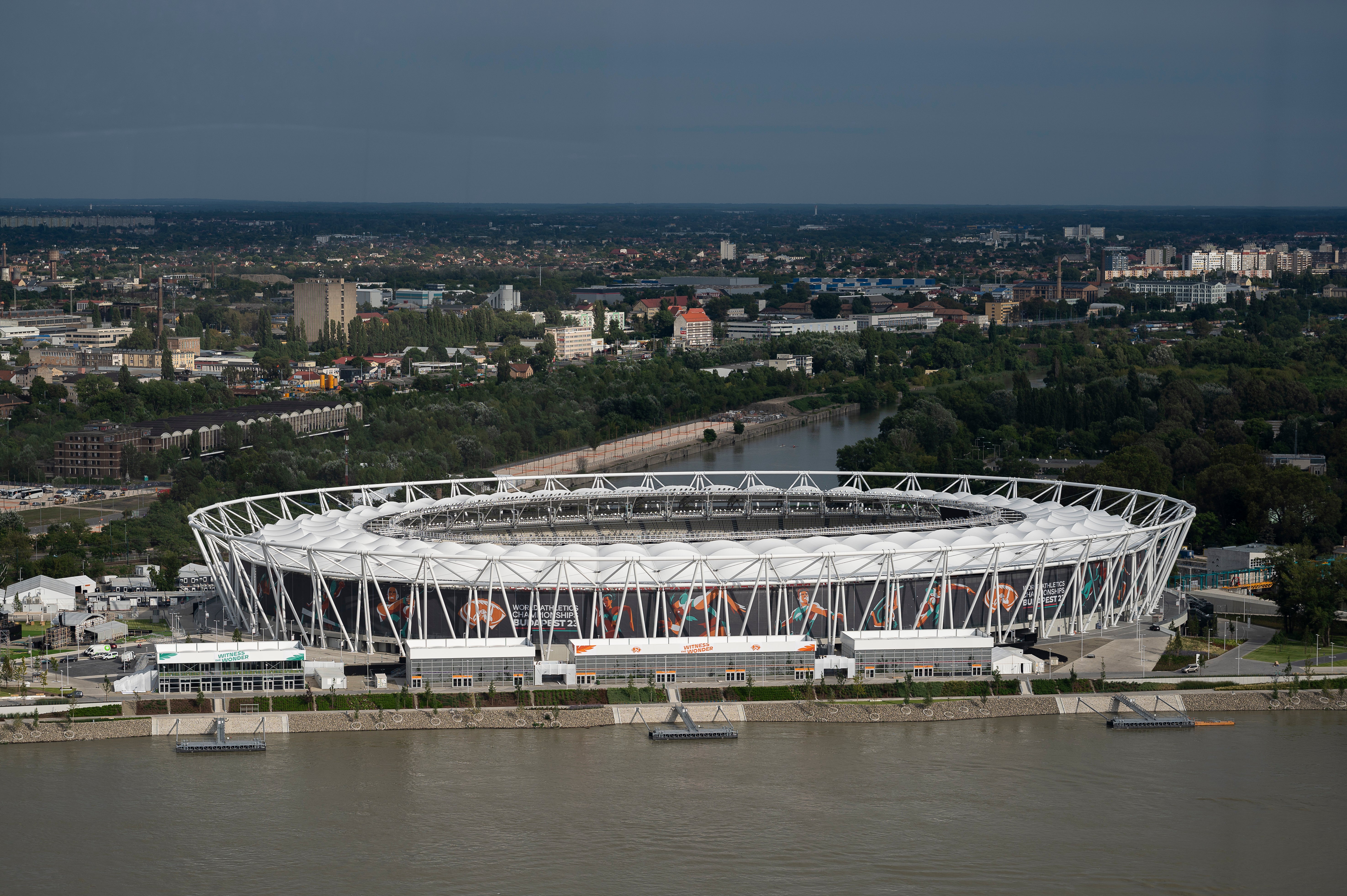 When are the men's and women's 100m finals?
Look out for the women's 100m heats at 11:10am on Sunday 20 August, with the semi-finals and final taking place at 7:35pm and 8:50pm on Monday 21 August.
While the men's 100m heats begin at 11:35am on Saturday 19 August, with the heats at 6:43pm on the same day. The semi-finals start at 3:35pm on Sunday 20 August and the final is at 6:10pm Sunday 20 August.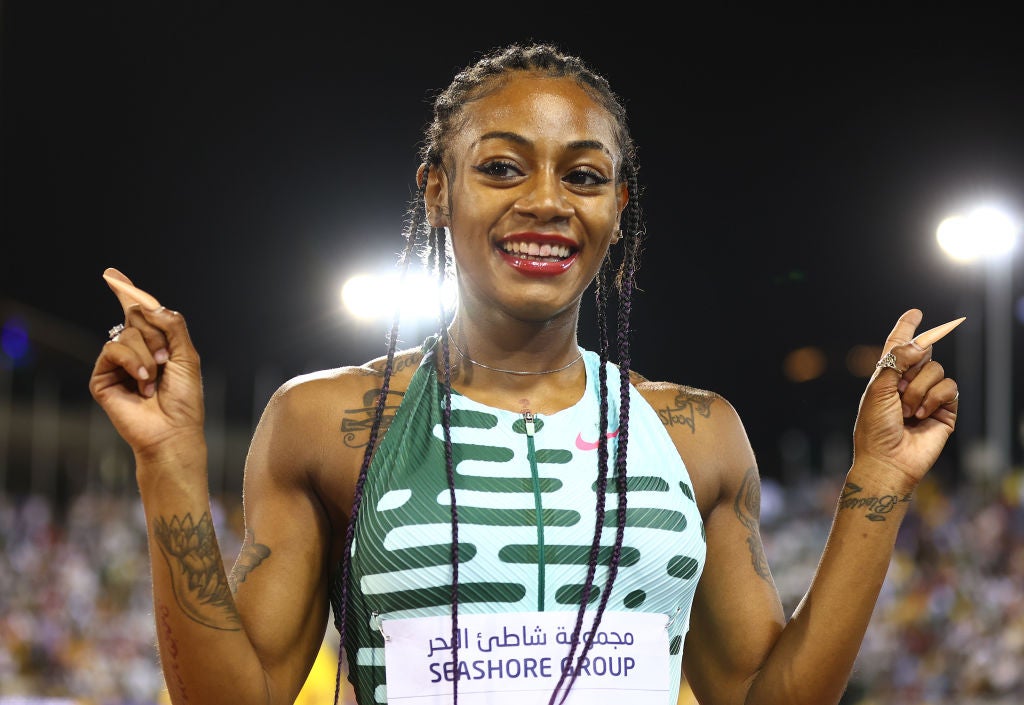 Sha'Carri Richardson is back in form for the United States
When are the Budapest World Championships?
2023 World Athletics Championships begin on Saturday 19 August and continue until Sunday 27 August in Budapest in Hungary.
How can I watch it?
Viewers in the United Kingdom will be able to watch every event on the BBC, with extensive live coverage across BBC TV, iPlayer, Red Button, Radio 5 Live and the BBC Sport website and app. Alternatively, Eurosport 1 will broadcast 68 hours of live coverage and while viewers can also utilise to discovery+ to ensure they do not miss any action.
2023 World Athletics Championships schedule event-by-event (all times BST)
Opening ceremony 5pm Saturday 19 August
Men's 100 metres
Preliminary round 11.35am Saturday 19 August
Heats, 6.43pm Saturday 19 August
Semi-finals, 3.35pm Sunday 20 August
Final, 6.10pm Sunday 20 August
Women's 100m
Heats 11.10am Sunday 20 August
Semi-finals 7.35pm Monday 21 August
Final 8.50pm Monday 21 August
Men's 200m
Heats 11.50am Wednesday 23 August
Semi-finals 7.20pm Thursday 24 August
Final 8.50pm Friday 25 August
Women's 200m
Heats 11.05am Wednesday 23 August
Semi-finals 6.45pm Thursday 24 August
Final 8.40pm Friday 25 August
Men's 400m
Heats 9.25am Sunday 20 August
Semi-finals 8pm Tuesday 22 August
Final 8.35pm Thursday 24 August
Women's 400m
Heats 8.35am Sunday 20 August
Semi-finals 8.10pm Monday 21 August
Final 8.35pm Wednesday 23 August
Men's 800m
Heats 6.20pm Tuesday 22 August
Semi-finals 7.50pm Thursday 24 August
Final 7.30pm Saturday 26 August
Women's 800m
Heats 9.05am Wednesday 23 August
Semi-finals 7.25pm Friday 25 August
Final 7.45pm Sunday 27 August
Men's 1500m
Heats 6.02pm Saturday 19 August
Semi-finals 4.35pm Sunday 20 August
Final 8.15pm Wednesday 23 August
Women's 1500m
Heats 12.15pm Saturday 19 August
Semi-finals 4.05pm Sunday 20 August
Final 8.30pm Tuesday 22 August
Men's 5,000m
Heats 6pm Thursday 24 August
Final 7.10pm Sunday 27 August
Women's 5,000m
Heats 10.10am Wednesday 23 August
Final 7.50pm Saturday 26 August
Men's 10,000m
Final 5.25pm Sunday 20 August
Women's 10,000m
Final 7.55pm Saturday 19 August
Men's marathon
6am Sunday 27 August
Women's marathon
6am Saturday 26 August
Men's 3,000m steeplechase
Heats 10.35am Saturday 19 August
Final 8.42pm Tuesday 22 August
Women's 3,000m steeplechase
Heats 6.45pm Wednesday 23 August
Final 8.10pm Sunday 27 August
Women's 100m hurdles
Heats 5.40pm Tuesday 22 August
Semi-finals 7.40pm Wednesday 23 August
Final 8.25pm Thursday 24 August
Men's 110m hurdles
Heats 12.05pm Sunday 20 August
Semi-finals 7.05pm Monday 21 August
Final 8.40pm Monday 21 August
Men's 400m hurdles
Heats 10.25am Sunday 20 August
Semi-finals 6.35pm Monday 21 August
Final 8.50pm Wednesday 23 August
Women's 400m hurdles
Heats 5.50pm Monday 21 August
Semi-finals 7.25pm Tuesday 22 August
Final 8.50pm Thursday 24 August
Heptathlon
Saturday 19 August
100m hurdles 9.35am
High jump 10.45am
Shot put 6.05pm
200m 7.30pm
Sunday 20 August
Long jump 8.50pm
Javelin 11am (Group A) & 12.05pm (Group B)
800m 5pm
Decathlon
Friday 25 August
100m 9.05am
Long jump 9.55am
Shot put 11.20am
High jump 5.30pm
400m 8.05pm
Saturday 26 August
110m hurdles 9.05am
Discus 10am (Group A) & 11.05am (Group B)
Pole vault 1pm
Javelin 6.05pm (Group A) & 7.10pm (Group B)
1500m 8.25pm
Men's high jump
Qualification 9.35am Sunday 20 August
Final 6.55pm Tuesday 22 August
Women's high jump
Qualification 9.20am Friday 25 August
Final 7.05pm Sunday 27 August
Men's pole vault
Qualification 9.15am Wednesday 23 August
Final 6.25pm Saturday 26 August
Women's pole vault
Qualification 5.40pm Monday 21 August
Final 6.30pm Wednesday 23 August
Men's long jump
Qualification 10.15am Wedneesday 23 August
Final 6.30pm Thursday 24 August
Women's long jump
Qualification 11.25am Saturday 19 August
Final 3.55pm Sunday 20 August
Men's triple jump
Qualification Saturday 19 August, 6.35pm
Final 6.40pm Monday 21 August
Women's triple jump
Qualification 6.10pm Wednesday 23 August
Final 8.35pm Friday 25 August
Men's shot put
Qualification 9.30am Saturday 19 August
Final 7.35pm Saturday 19 August
Women's shot put
Qualification 9.25am Saturday 26 August
Final 7.15pm Saturday 26 August
Men's discus
Qualification 6.10pm (Group A) & 7.40pm (Group B) Saturday 19 August
Final 7.30pm Monday 21 August
Women's discus
Qualification 8am (Group A) & 9.30am (Group B) Sunday 20 August
Final 7.20pm Tuesday 20 August
Men's hammer
Qualification 11am (Group A) & 12.40pm (Group B) Saturday 19 August
Final 4.50pm Sunday 20 August
Women's hammer
Qualification 6pm (Group A) & 7.35pm (Group B) Wednesday 23 August
Final 7.15pm Thursday 24 August
Men's javelin
Qualification 9.10am (Group A) & 10.45am (Group B) Friday 25 August
Final 7.20pm Sunday 27 August
Women's javelin
Qualification 9.20m (Group A) & 10.55am (Group B) Wednesday 23 August
Final 7.20pm Friday 25 August
Men's 20km race walk
7.50am Saturday 19 August
Women's 20km race walk
6.15am Sunday 20 August
Men's 35km race walk
6am Thursday 24 August
Women's 35km race walk
6am Thursday 24 August
Men's 4x100m relay
Heats 6.30pm Friday 25 August
Final 8.40pm Saturday 26 August
Women's 4x100m relay
Heats 7pm Friday 25 August
Final 8.50pm Saturday 26 August
Men's 4x400m relay
Heats 6.30pm Saturday 26 August
Final 8.37pm Sunday 27 August
Women's 4x400m relay
Heats 6.55pm Saturday 26 August
Final 8.47pm Sunday 27 August
Mixed 4x400m relay
Recommended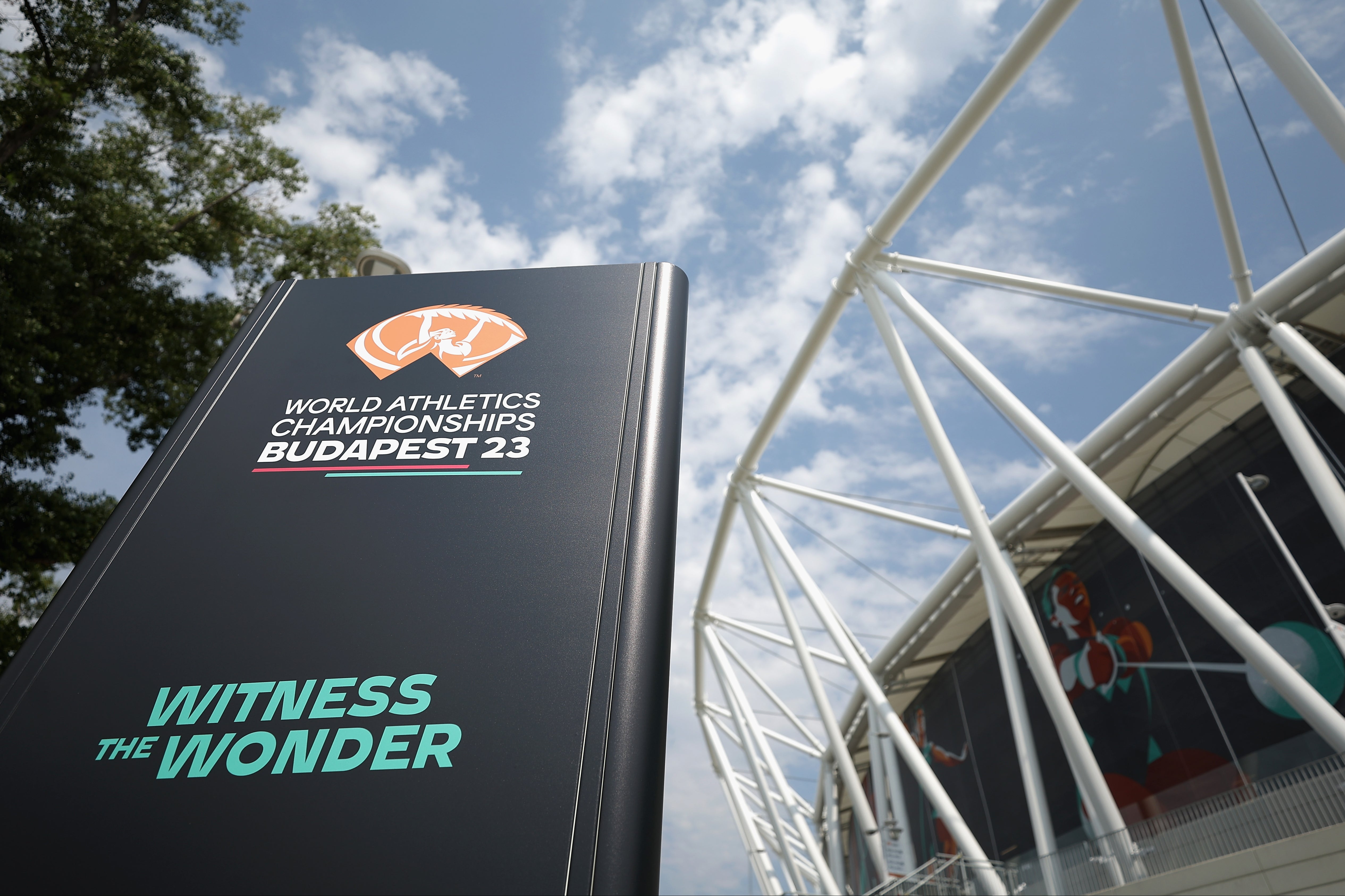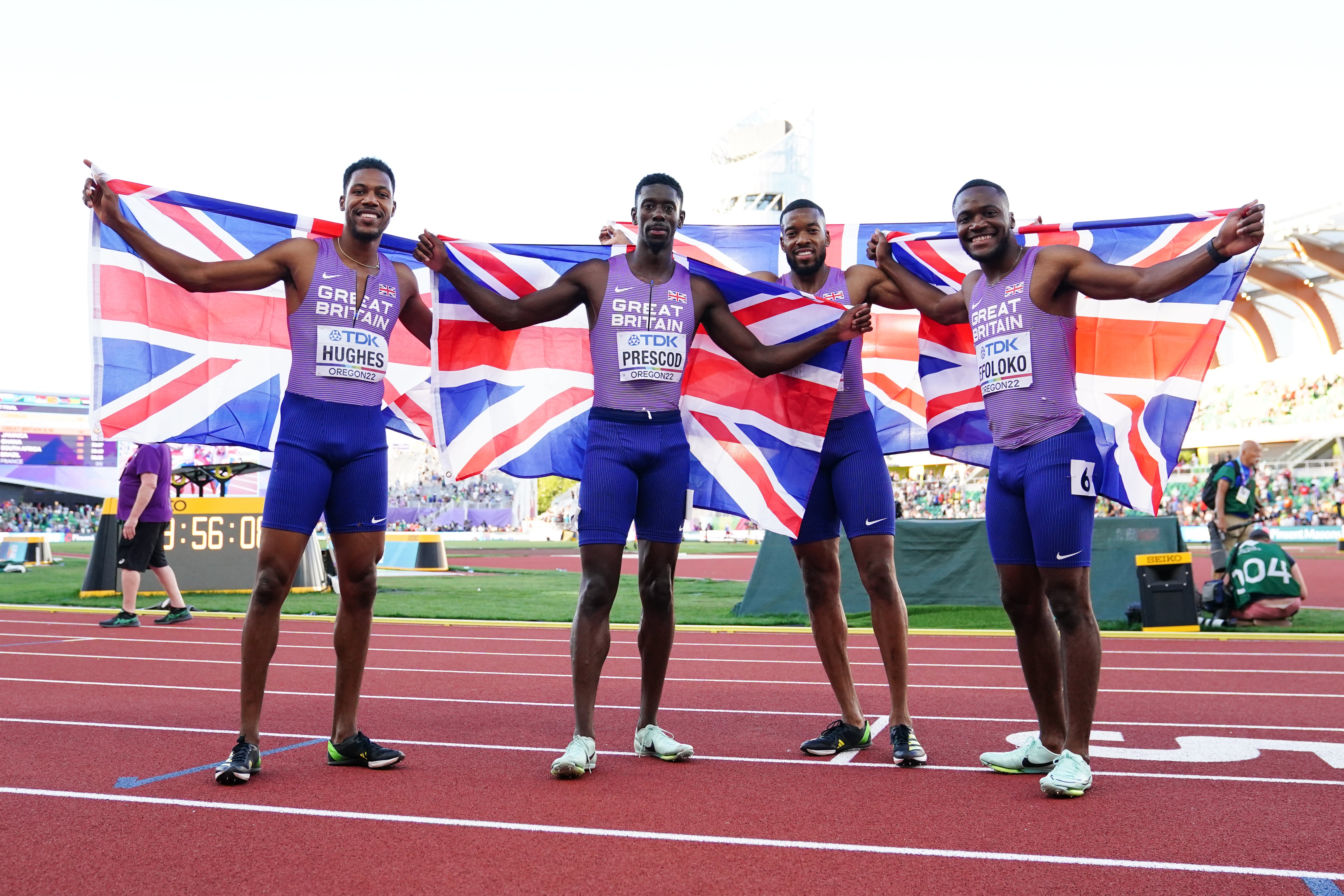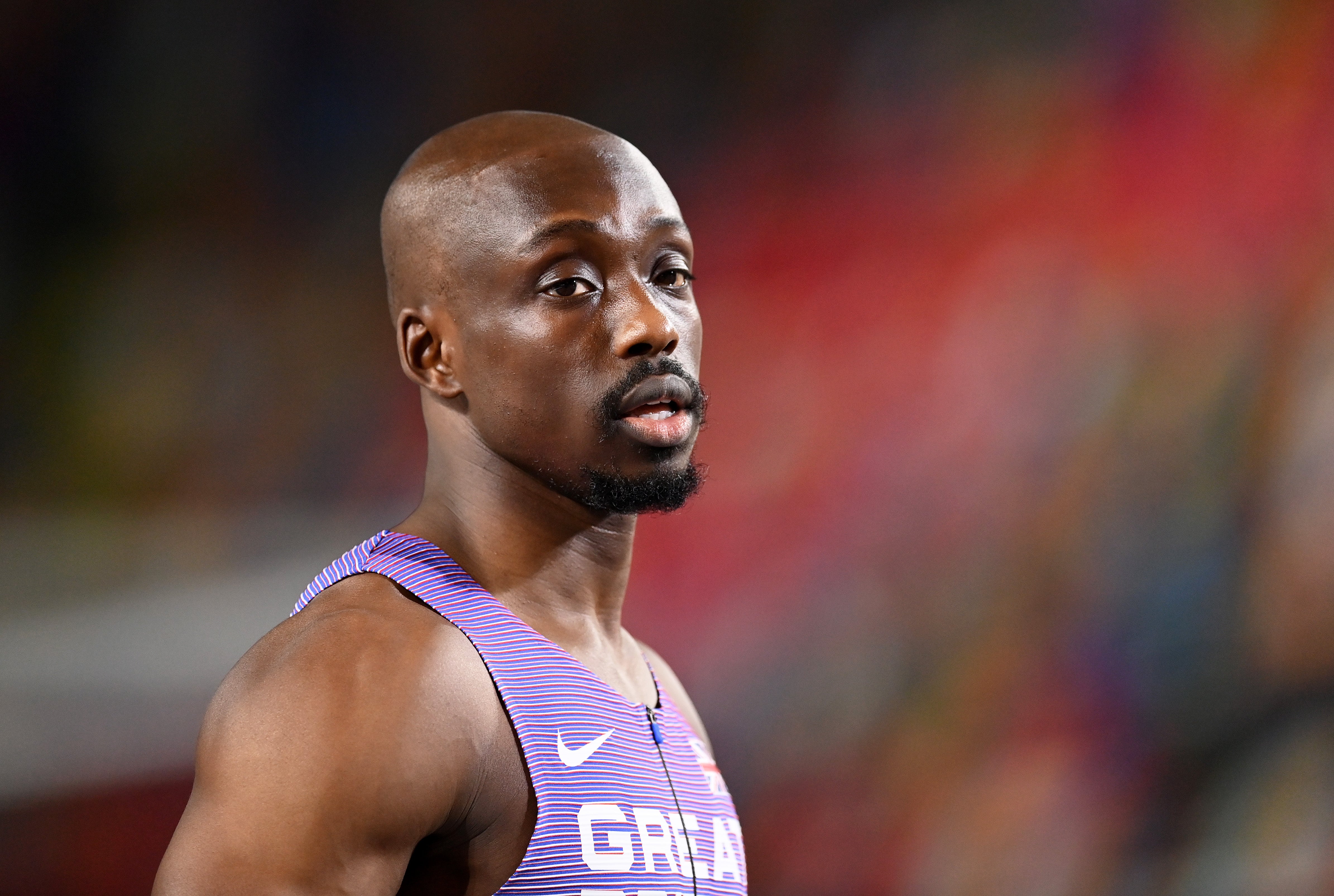 Heats 10.05am Saturday 19 August
Final 8.47pm Saturday 19 August
Source: Read Full Article