Canelo Alvarez's voice grows louder as he cuts through boxing's power structure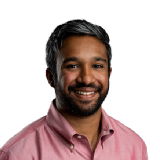 ESPN Staff Writer
Previously a college football writer for The Dallas Morning News
University of North Texas graduate
ARLINGTON, Texas — Whatever Canelo Alvarez was going to do on Saturday night, it was going to be done loudly.
Noise begot noise. When Alvarez started to hit Billy Joe Saunders in the eighth round of their super middleweight bout, Alvarez raised his gloves and egged on a record-breaking crowd that was mostly at AT&T Stadium to watch the Mexican superstar. Saunders wouldn't make it to the start of Round 9.
When middleweight champion Demetrius Andrade crashed his new conference and demanded a fight, Alvarez wasn't going to be quiet at that moment, either. He dipped into English, cussed out Andrade and got back to business.
From the beginning of fight week to the absolute end, Alvarez's aura flowed as freely as his punches did in a stoppage victory to win three of the four belts in the 168-pound division. And he showed he can transcend boxing's politics to make the fights he wants.
After beating Saunders, that means Canelo's getting a fight with Caleb Plant, who holds the only share of the super middleweight division Alvarez doesn't have. Between the performance and the crowd on Saturday night, Alvarez displayed all the leveraging power he needed to nix any political complications from Plant's alignment with Premier Boxing Champions.
"He's free to make the fights that he wants to make where he wants those fights to happen," Matchroom Boxing's Eddie Hearn said in a postfight news conference.
Throughout the buildup, Alvarez (56-1-2, 38 KOs) wasn't shy about speaking up — whether it was dealing with barbs or asking for a bout against Plant (21-0, 12 KOs), the IBF's 168-pound champion. It was out of character for the previously reserved fighter, and a sign of someone speaking from a place of self-actualization.
Canelo was chided by Saunders' camp on while walking through the lobby on Tuesday and turned around and replied that Saunders was a "f—ing p—y" for threatening to pull out of the fight because of the ring size. Alvarez gave Saunders the extra two feet he wanted and then proceeded to pummel him in the eighth round, injuring his right orbital bone to the point where the eye immediately closed and forced Saunders' trainer to stop the bout as Saunders sat blinking on his stool.
In the post-fight news conference, middleweight champion Andrade made an unexpected appearance. Andrade has long complained that the sport's top fighters, including Canelo, have avoided him.
Again, Alvarez wasn't shy about speaking up. This time, it was far more forceful — Alvarez told Andrade it was his night and repeatedly asked him in English to "get the f— out" of the room. The unified champion felt so good, in fact, that even started singing.
"Payday, Payday," Alvarez crooned to Andrade. "You want a payday. I know that."
It was the demeanor of someone who knew exactly where they stood in boxing's convoluted landscape.
Alvarez was able to bring 73,126 people into the venue, the record for an indoor boxing match in the United States. Not only was it a mark previously set by a Muhammad Ali fight in 1978, but it came as vaccines for COVID-19 are still rolling out around the country, and only a handful of capacity arena shows have been held since March 2020.
In 2020, Alvarez set the stage to be completely autonomous, a rare opportunity that only a few boxers like Floyd Mayweather Jr. ever get to experience. He got out of his contract with Golden Boy Promotions, created his own company and banked on his star power to continue his career's momentum.
So far, he has done just that. Leading up to the Saunders fight, he didn't shy away from questions about his legacy, or facing Gennadiy Golovkin for a third time, or even a potential light heavyweight showdown with Artur Beterbiev at 175 pounds.
Canelo fought and spoke like a man who controlled the voices and pocketbooks of more than 70,000 people based on what he did with his gloves. The people in Texas paid to watch him throw them. When prompted with those same gloves, the fans cheered in unison.
And when it came time to fight one more battle in his post-fight press conference, Canelo couldn't be stopped then, either. What Alvarez showed Andrade was the product of someone brimming with self-confidence.
"At some point, I f—ing need to say something, right?" Alvarez said. "This is the time."
Source: Read Full Article