How Joshua Buatsi found salvation in boxing – and why he said no to Floyd Mayweather
Joshua Buatsi is prodding at a plain chicken breast, a paltry spoonful of rice and a few weeds of crinkly kale ahead of the penultimate spar of his training camp, apologising for chewing while talking.
"Do I enjoy it?" he asks, almost as if thinking out loud. "Yeah, I guess I must do, otherwise I wouldn't keep fighting. How do you describe it? It's like a feeling you can't replicate. It's that fight or flight… and I'm always down for the fight."
On Saturday, the 2016 Olympic bronze medallist will walk out into a cauldron of razzmatazz at the O2 Arena when he faces Australian Renold Quinlan on the undercard of Dillian Whyte and Dereck Chisora's heavyweight rematch. His mind, he admits, is already whirring like a VHS tape, his eyes reeling through the fight's "millions and millions" of potential storylines, "thinking about it going wrong all the time".
Join Independent Minds
For exclusive articles, events and an advertising-free read
Get the best of The Independent
With an Independent Minds subscription
Get the best of The Independent
Without the ads
But as he picks unenthusiastically at the Tupperware box on the table, salivating over Sunday's binge of "anything fatty", he stops short of complaining. "I've been blessed from God," he says without a speck showmanship. "I feel truly blessed. But you can't just ask for blessings. You've got to do the hard work as well. Suffer now and live the rest of your life as a champion."
Buatsi thanks God for giving him the opportunity to leave behind life in Tema, a harbour city on the Bight of Benin in Ghana, to be reunited with his parents in East Croydon aged nine, before breaking off into a reminiscence about what most surprised him upon his arrival.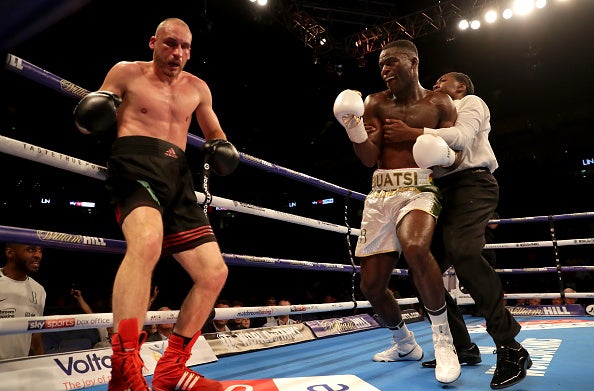 "I saw the animals indoors. It was like what on earth is going on?" He says with a smile which chips away at gaunt cheekbones – a testament to his weight-cut to the light-heavyweight limit. "In Ghana the pets were always outside, they were there to protect the house, but in England the dog is almost as important as you are.
"I didn't think I would ever go to a different country as a young kid. It was a different way of life [in Ghana] but it was good there. It was a real eye-opener and I learnt not to take things for granted."
Buatsi thanks God again for leading him back to the Pentecostal church, where he was baptised in his mid-teens, after seeing friends from the Shrublands estate in Shirley stabbed, shot and sent to prison. Boxing became the escape which could consume his idle hours, trawling thousands of YouTube tutorials to learn techniques, though he still had to approach the sport furtively. His parents had brought him to London so he could receive a better education. In Ghana, "boxing was thought of as a sport for the dumb kids," a sport for those who didn't have such opportunities.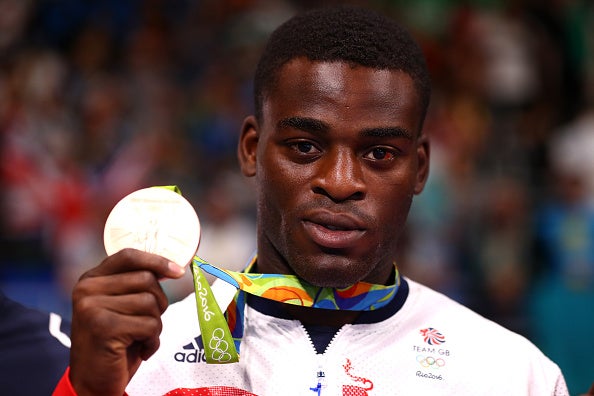 Not wanting to betray that, Buatsi enrolled in a sports science degree at St Mary's University in Twickenham. On a Monday morning he would walk to the overground station at 6:30 am, muddle lectures and training camps, trek up and down the country for sparring, before returning to home late on a Friday evening – a pattern he repeated for years while winning amateur accolades, culminating in a position on Team GB's 2016 Olympic squad.
The bronze medal Buatsi won in Rio provided him with the springboard for the seamless start to his professional career, although it wasn't the first photo saved to his phone.
"I just had to get a picture with him," Buatsi says as he reconjures the image of Floyd Mayweather walking through the Olympic centre behind a wall of thickset security.
"I approached the security team and they were like nope, but the guy who was walking with Mayweather was like 'nah, nah, let him in'.
"I was telling him that I'm Joshua Buatsi, that I'd had two fights so far in the Olympics, won by knockout in both, and then he goes 'don't worry, I've heard about you'.
"He said he'd watched a few of my fights and that he'd travelled from America just to come and see me. In my head it was like 'mate, you're talking absolute rubbish. You didn't come here just to watch me,' but it was still an amazing experience."
However, Buatsi rebuffed Mayweather's attempts to sign him to a promotional contract. Instead, in keeping with his mum's wishes, as well as not to waste two years of student loans, he returned to Twickenham to finish his degree, graduating with a 2:1 eleven months later.
In the swift year and a half since turning professional, after eventually settling on signing with Eddie Hearn, the 25-year-old has never surpassed second gear in any of his eight fights – his last two contests coming to a close before the end of the first round. In truth, this is just supposed to be the jolly before Buatsi's world championship run.
But as his mind drifts back to the fight's possible playbook, replaying each disastrous outcome capable of being envisaged, there's that same primal pleasure of putting himself in danger which he relishes.
"People say that boxers are modern day gladiators," Buatsi says, eyeing up the last morsels of his lunch. "I can only see the opponent in front of me. The bottom line is I'm going to fight. Whether there's a crowd or there's no crowd the fight is still going to happen, and I still need to win. That's the mentality. There's no other feeling like it."
Follow the Independent Sport on Instagram here, for all of the best images, videos and stories from around the sporting world.
Source: Read Full Article