Tony Bellew 'struggling' with high number of drug tests ahead of Oleksandr Usyk fight
Tony Bellew says he is "struggling" to cope with the number of drug tests he is asked to complete during his training camp in the build up to his WBO, WBC, WBA and IBF title fight against Oleksandr Usyk.
The cruiserweights will meet at the Manchester Arena on Saturday 10 November and their training camps are well underway.
In order to compete for a WBC belt, boxers must sign up to the governing body's VAVA (Voluntary Anti-Doping Association) and inform them of their every movements so they can be available for random testing at any time.
"I'm struggling now tbh (to be honest)," Bellew said on Twitter. "This is the 5th test this camp!"
Bellew previously complained about having to do tests early in the morning as he prepares for his first fight since knocking out David Haye in the rematch of their grudge match. "Can't fill the cup!" Bellew said in early October. "This testing lark at 6am is a problem…sitting here just waiting for it to come alive!"
The Liverpool-born boxer previously held the WBC world cruiserweight title before moving up a weight division to fight former heavyweight champion Haye. In May's fight Bellew weighed 210.25 lbs and will have to cut his weight to below 200 lbs, hence the large number of large number of drugs tests he is being asked to complete.
Bellew has previously been critical of how governing bodies handle boxers that fail drug tests, including Saul 'Canelo' Alvarez, who has just signed a lucrative deal with DAZN, and said short bans are not going to stop them.
Canelo received a six month ban after testing positive for clenbuterol and had his fight with Gennady Golovkin postponed.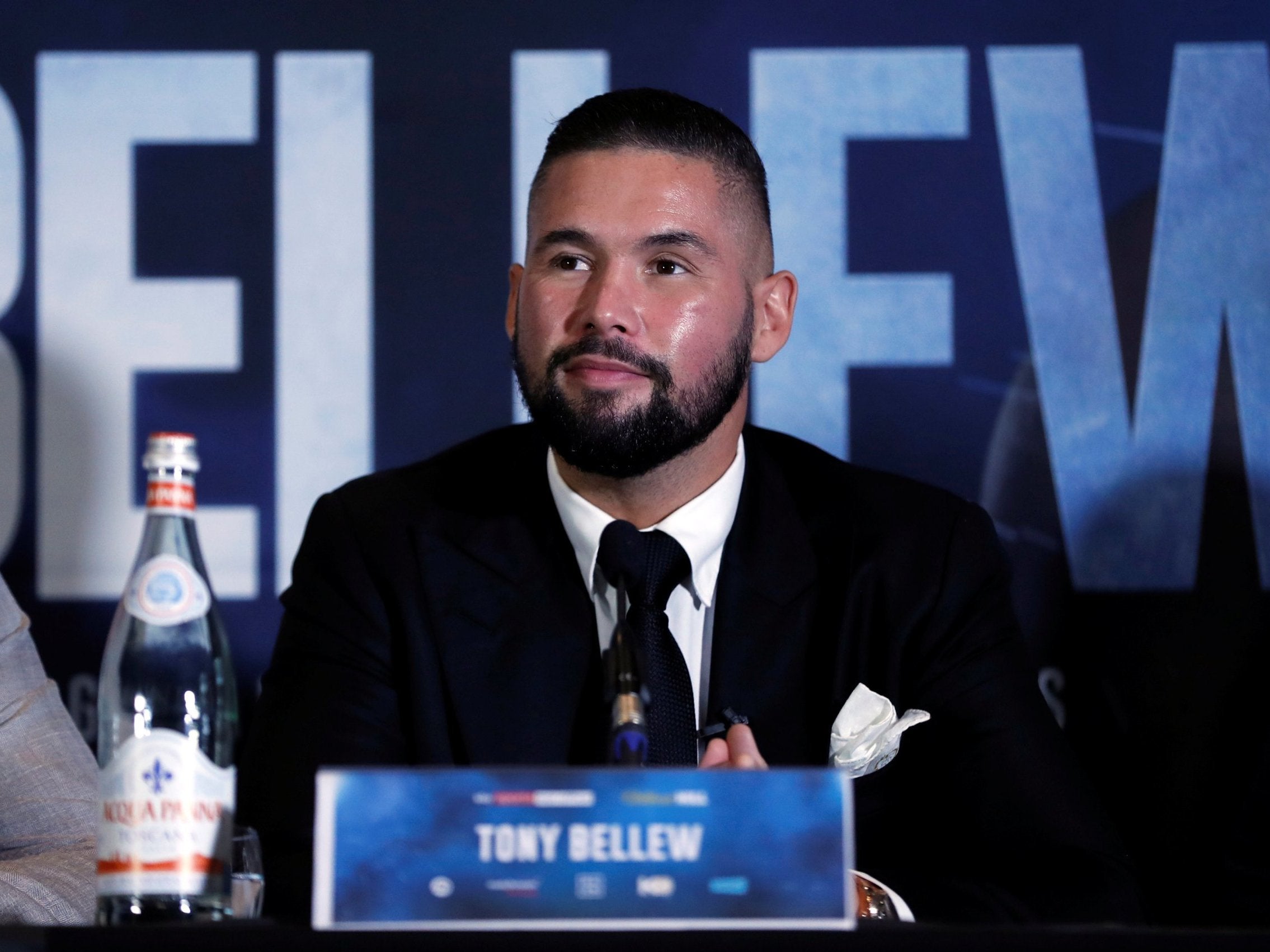 "It's not a deterrent," Bellew said when asked about Canelo's ban. "I need these organisations Wada, Vada, Ukad or whatever they are called to release all the details.
"If Canelo has genuinely taken drugs then ban him but it genuinely won't change until – and I am sorry to say it – but it until somebody dies at the hands of someone on steroids.
"When that happens you will see the sport change but until that defining moment, you will not see it. Six months, what's the point? No fine? Are you f****** messing me about? When someone dies – and touchwood it isn't me – they will start banning people for life and that will send a message."
The 35-year-old was also critical of Anthony Joshua for fighting Alexander Povetkin, who has twice tested positive for performance-enhancing drugs in 2016. "It's an absolute disgrace that these guys are getting to fight and continue," he told BBC Radio 5 Live Breakfast.
"This is not down to the promoters. This is not down to anyone else but the sanctioning and governing bodies, and it's an absolute disgrace that these guys are allowed to fight on because it's going to happen."
Follow the Independent Sport on Instagram here, for all of the best images, videos and stories from around the sporting world.
Source: Read Full Article