Tyson Fury reveals depression almost led him to taking his own life ahead of Deontay Wilder bout
Tyson Fury revealed yesterday that his battle with depression resulted in him attempting to commit suicide in the summer of 2016.
Fury fights America's undefeated WBC Heavyweight Champion Deontay Wilder on December 1 in Los Angeles but delved into the darkest moments of his depression yesterday when he appeared on the Joe Rogan Podcast.
Fury said he came seconds away from from hurtling himself off a bridge near his hometown of Morecambe in the mew Ferrari convertible he had just purchased.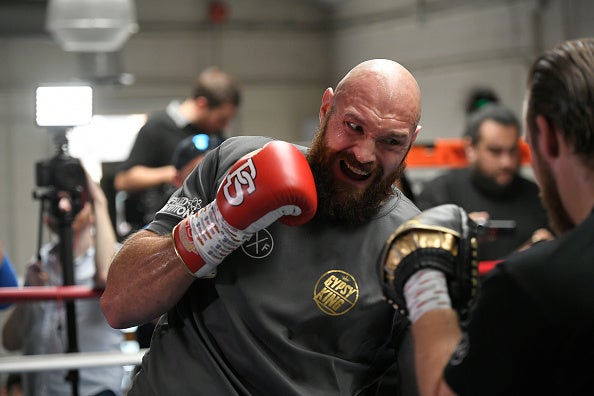 "I was in it on the highway and at the bottom, I got the car up to 190mph and heading towards a bridge.
"I didn't care about nothing. I just wanted to die so bad. I gave up on life, but as I was heading to the bridge I heard a voice saying, 'No, don't do this Tyson, think about your kids, your family, your sons and daughter growing up without a dad."'
"Before I turned into the bridge I pulled onto the motorway, I didn't know what to do, I was shaking, I was so afraid.
Fury was labelled an imminent death risk by a psychiatrist and his father, Jon, had to move in with him for safety reasons as Fury's mental health deteriorated after completing a lifelong dream by dethroning Wladimir Klitschko.
Fury became addicted to excessive alcohol use, sometimes drinking up to 18 pints of lager a day, and also admitted to frequently using cocaine for which he failed two drugs tests. However, after praying to God, Fury said his faith helped him to finally overcome his demons and begin a tremendous 160lbs weight loss.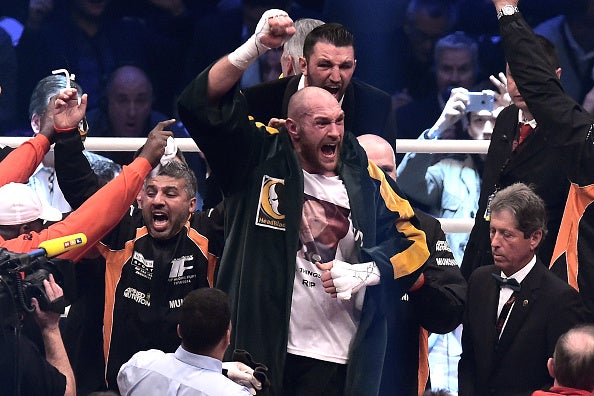 "I'd wake up and think, 'Why did I wake up this morning?' he said. "And this is coming from a man who won everything. Money, fame, glory, titles, a wife, family and kids – everything."
"But I felt as if I had nothing, a gaping hole that was just filled with gloom and doom."
"I was going to strip clubs and bars, everything," he said. "I had this emptiness inside where I [still] wanted to fight."
Fury has had two comeback fights since returning from almost three years outside the ring, knocking out Sefer Sefari in four rounds in June before winning a unanimous points decision against former world title challenger Francesco Pianeta in August.
Fury has moved his training camp for the Wilder clash to Big Bear in the Californian mountains where he has been sparring fellow undefeated British heavyweight Joe Joyce.
Follow the Independent Sport on Instagram here, for all of the best images, videos and stories from around the sporting world.
Source: Read Full Article