Wilder vs Fury: Lawrence Okolie happy to help Tyson Fury prepare for Deontay Wilder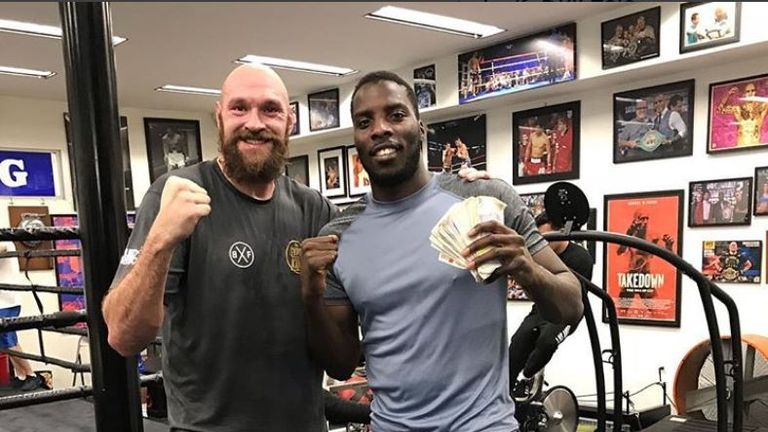 Lawrence Okolie admits that despite being part of Team AJ, it was "fantastic" to go and help Tyson Fury prepare for his heavyweight showdown with Deontay Wilder.
Okolie was one of Fury's chief sparring partners at the Wild Card gym ahead of Saturday's WBC world title clash at the Staples Center, Los Angeles.
Rocky: I'll cut Canelo down
Anthony Joshua has made it clear Wilder is his number one target in a unification and promoter Eddie Hearn has promised to offer the American a two-fight deal if he wins this weekend, but Okolie admits he enjoyed helping Fury out.
Caption this ???. #pennybois #okoliesoutthecage #sauce
A post shared by Lawrence Okolie (@lawrence_tko) on
"There was no holding back but at the same time, at that level, you can't go in there all guns blazing." Okolie exclusively told Sky Sports about his sparring.
"You have to box, you have to do clever stuff, so it was really good. I was never put in a box and I was able to be myself.
They were all very friendly and I wasn't expecting that where, obviously, I am Team AJ, but they were.
Lawrence Okolie
"It varied from day to day, depending on what they wanted to get out of it. Some days it was one in, one out, other days I did three, four or five rounds.
"It made me sharp and obviously him too, he's the one fighting. I probably won't fight until next year but it was just good to go out and help. Some days it was more physical, other days a lot more tactical. It was all good, covering all bases.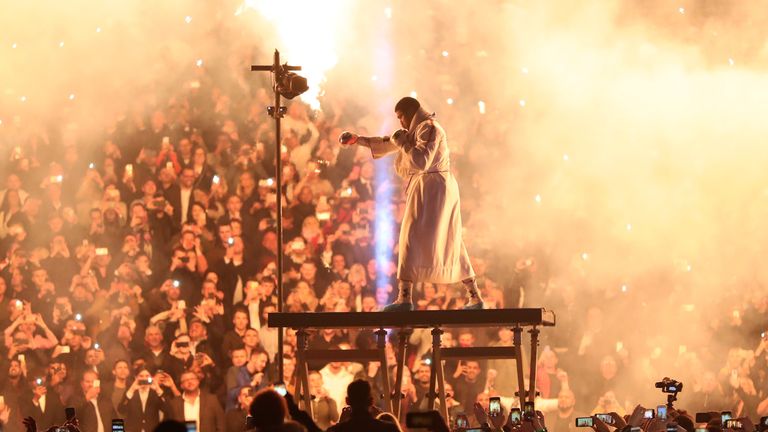 "It was fantastic. Obviously I felt I had to learn a bunch of new stuff out there, being with a taller fighter, dealing with a bigger man, it was definitely a good experience for me.
"They were all very friendly and I wasn't expecting that where, obviously, I am Team AJ, but they were."
Okolie is now back home after working with Fury and admits he will not be surprised if Fury upsets the odds and beats Wilder.
The British Commonwealth champion was impressed by the heavyweight's professional approach and all-round sharpness and has warned his challengers it has already made him a better fighter.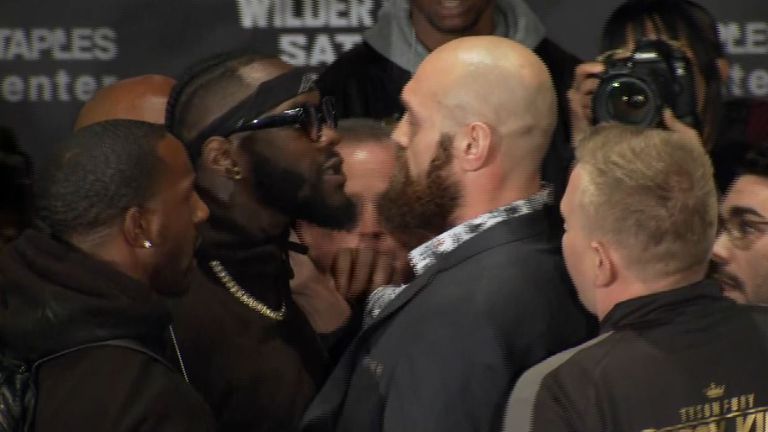 "What surprised me the most was his fluidity as a heavyweight. He can switch orthodox, switch southpaw, move left, move right, back, forward, he is a very, very good, athletic mover," he said.
"Don't make any mistake, I was going in there to test him. I was a sparring partner, but I am British champion, so I wanted to get the best out of him and push him as much as I could and push myself.
"I have the ability to box and I need to have the confidence to do it on fight night, not just relying on being a big strong guy.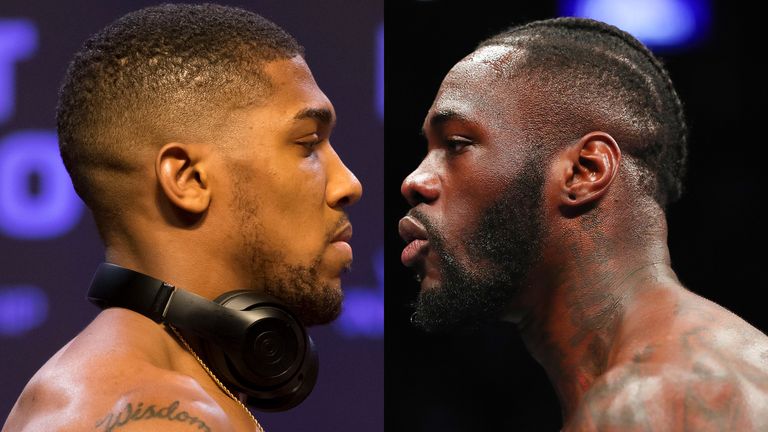 "I definitely think 2019 is when I show more of my boxing finesse, the style that got me to the Olympics and the fact that I am developing.
"It's another former world champion I've boxed or sparred. AJ, Fury and various other champions in different fields, so I know I've got the quality to mix it and compete at that level."
Follow the Deontay Wilder vs Tyson Fury world heavyweight title fight from the Staples Center, Los Angeles, on our live blog from 2am, Sunday morning.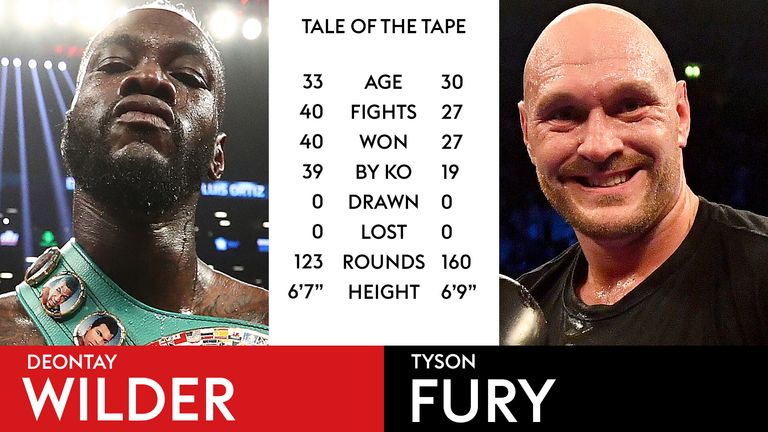 Source: Read Full Article