Carlos Beltran And His Family Dressed Up As Carlos Beltren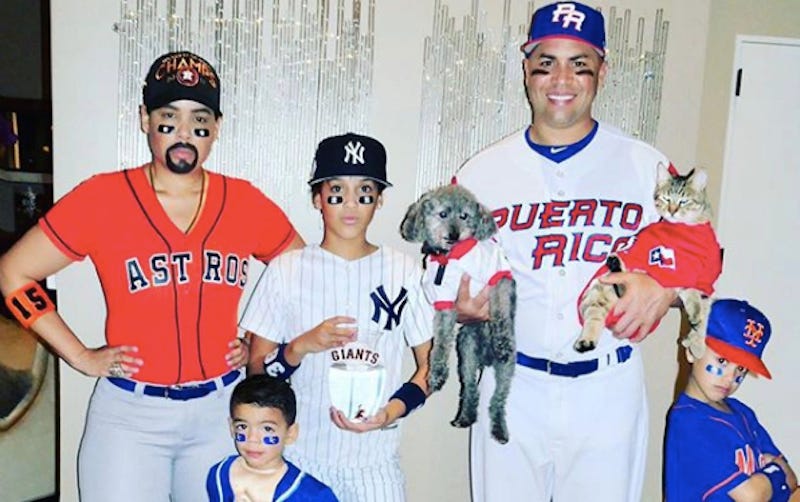 Carlos Beltran, his wife Jessica, and his three kids pulled off a stellar group costume for Halloween this year by going as … Carlos Beltran on all his former baseball teams. Even the cat, dog, and fish participated.
Splendid work, although some haters would disagree. There were a lot of athlete Halloween costumes—DeAndre Hopkins went all out as a Na'vi, and Elena Delle Donne turned into Jack Skellington and riled up her big dog—but in the category of athletes dressing up as themselves, second place goes to Steelers WR JuJu Smith-Schuster, who also temporarily wore a Michael Myers mask (or a William Shatner mask if you're one of those people):
Third place goes to former Cubs outfielder and future Guy To Remember Matt Szczur, because he could easily be mistaken for a person who just really loves the Cubs:
Advertisement
Honorable mention is awarded to Magic center Aaron Gordon for going as a different large Aaron:
If you saw any impressive or impressively bad costumes, drop them in the comments.
Source: Read Full Article