What's next for Conor McGregor after knockout defeat by Dustin Poirier at UFC 257?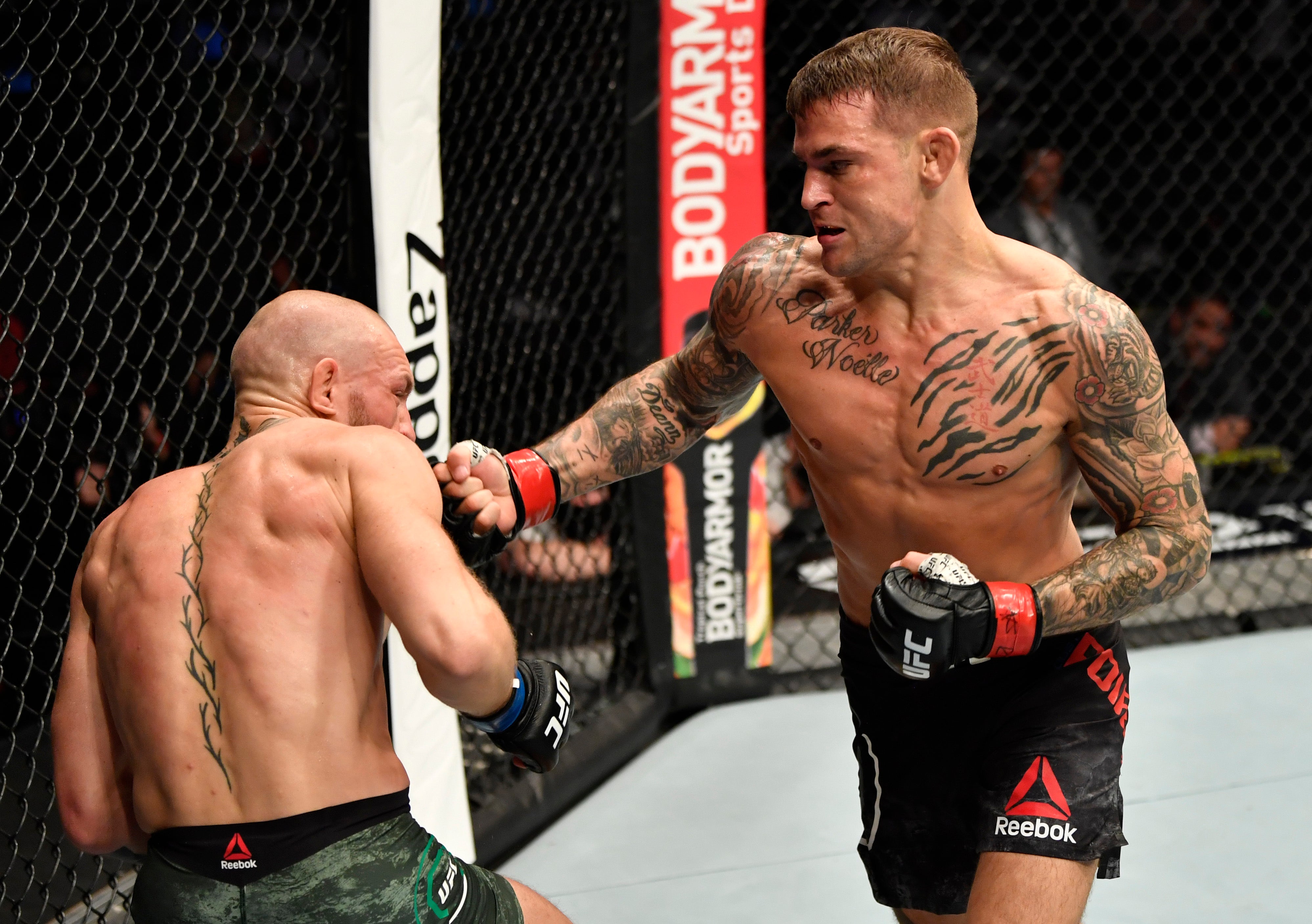 Poirier knocked out McGregor in the second round at UFC 257
It would be easy to suggest there is also a distance between McGregor and the fighter he once, was: the penniless, single-minded force that tore through athletes with total disregard for their ability and stature en route to becoming the UFC's first ever dual-weight champion.
Ultimately, though, it does not pay much to question the multi-millionaire's motivation heading into this main event; he had looked focused and primed. Furthermore, many would consider – or would have considered – McGregor the second-best lightweight on the planet after Khabib Nurmagomedov, with Poirier placed third; and so it can be argued that this was simply third beating second. It happens.
Independent Rugby Newsletter
Live Rugby union coverage direct to your inbox every week
Read our full mailing list consent terms here
Independent Rugby Newsletter
Live Rugby union coverage direct to your inbox every week
Read our full mailing list consent terms here
Poirier perfectly executed a sensible gameplan, recognising the weight that McGregor puts on his front foot and turning that lead leg into wet sand on 'Fight Island'. From there, 'The Diamond' was the one pouring on the pressure, putting together combinations and soon putting away his fellow southpaw.
But while there may not be too much to be gleaned from analysing McGregor's mindset from before the bout, there lies great intrigue in his mental state coming out of the contest.
"I don't know where I'm at," the 32-year-old said in the post-fight press conference.
"I don't even know whether I'm that upset … I don't know what to say.
"I'm not that upset over it, which is another weird one for me."
The reality is that McGregor must now get upset over this defeat, otherwise there will be merit in questioning his mentality ahead of his next fight. He assured viewers that there will be a next fight, and that is promising; even with a dented aura, McGregor's presence in the Octagon makes the MMA world a more exciting place.
But McGregor is once again in the position of needing to rebuild his in-ring image, the way he did after his 2016 defeat by Nate Diaz and his 2018 loss to Khabib. His response to the former result, his first defeat in the UFC, was to outpoint Diaz in an immediate rematch, with plenty of heart on display. The bounce-back to the Khabib loss was much slower to arrive but eventually came in the form of a stunning 40-second destruction of Donald Cerrone.
READ MORE: Remembering when McGregor became 'Mystic Mac'
The trouble is this: For all that McGregor proved in each comeback, he did so against fighters that – for all their talents – are not elite-level mixed martial artists.
At lightweight, there are no easy opponents. A trilogy bout with Poirier has as great a risk, if not greater, of ending in defeat as Saturday's clash did. It does, however, therefore offer the greatest reward. Justin Gaethje could do more damage to McGregor's leg than 'The Diamond' did and he has even more power in his hands than Poirier. Charles Oliveira could easily be the fifth man to submit McGregor. Diaz is expected to drop to 155lbs and that trilogy fight might be the best option for 'Notorious', but how impressive would a win over the Stockton native be this time?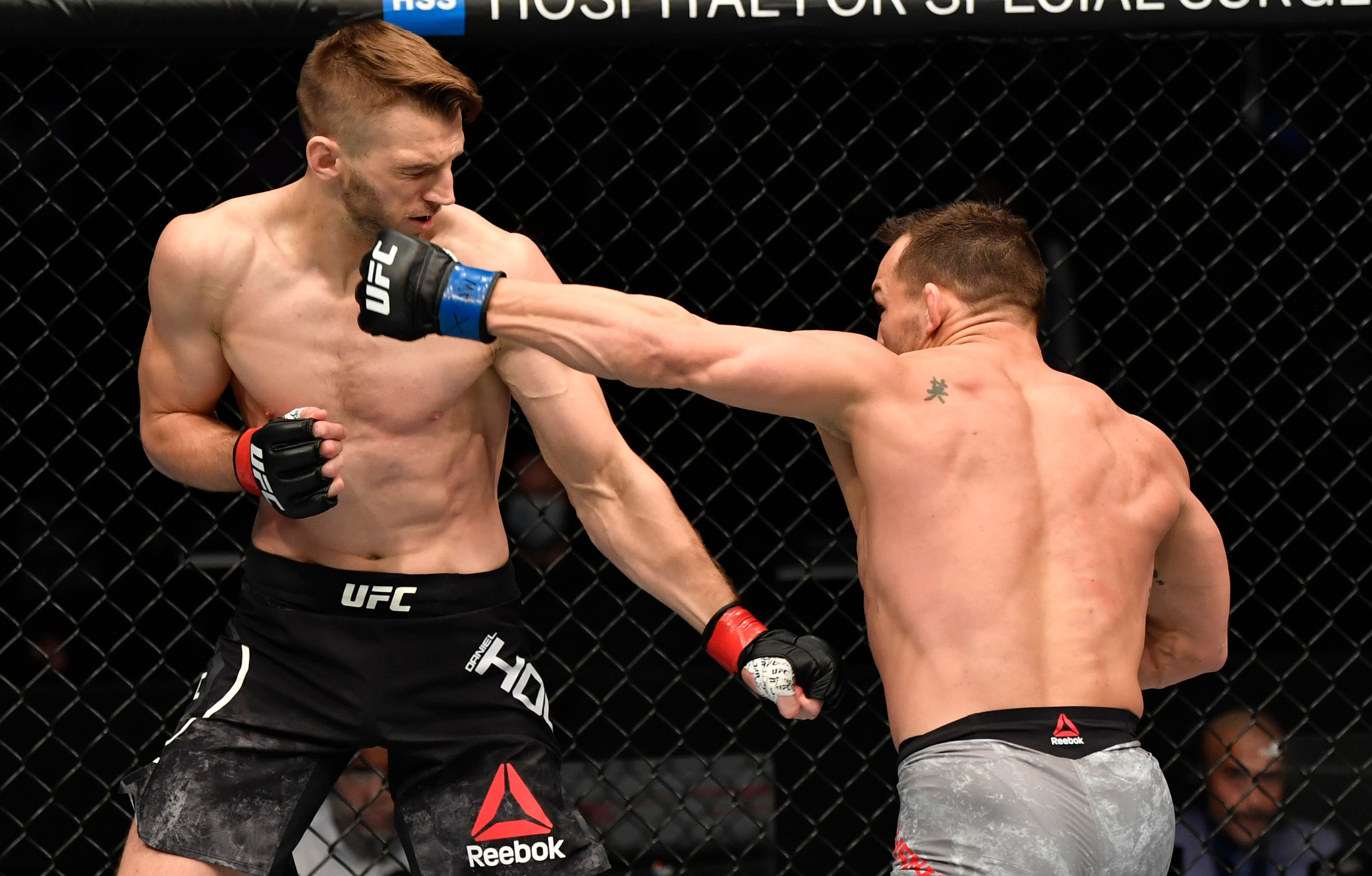 Those are just a few examples of the challenges at lightweight. McGregor wanted Khabib, but he could end up facing Paul Felder.
Outside of the Octagon, McGregor wanted Manny Pacquiao, but he could end up taking on Jake Paul.
While the Irishman did not appear to be emotionally devastated by this most recent defeat, it could be devastating for his fighting career.
McGregor largely blamed the result on his lack of recent ring time, 12 months on from his last fight, and activity was always going to be essential for the Irishman – regardless of the outcome at UFC 257. "It's hard to overcome inactivity over long periods of time," McGregor said after his fourth UFC contest in just over four years. While Khabib has proven himself to be the best fighter on the planet with bouts 12 months apart for the last three years, McGregor's shocked reaction to Poirier's calf kicks and their effectiveness has led some pundits to question whether the former two-weight champion's inactivity has seen the sport slowly pass him by. His unique shoulder strikes against Cerrone last time out suggest that is not the case, but it is reasonable for people to wonder.
It is a testament to how much belief McGregor instils in fans of the sport that so many thought they were about to see a disproportionate dismantling of 'The Diamond', officially the No. 2 lightweight in the world, in the Etihad Arena. And that too makes the reality even more jarring.
It does, however, show that McGregor can conjure that belief again, despite the manner of this loss.
And so McGregor must decide. Does he really want to be active? Does he really want to compete with the most dangerous fighters in the world anymore?
If he does, if he can find the motivation to do so, perhaps he can once again prove the doubters wrong. The coming months will be revealing.
Source: Read Full Article