Golden State Warriors outduel Sacramento Kings in record-breaking three-point shoot-out
Stephen Curry's 42 points and 10 treys proved the difference as Golden State and Sacramento combine for NBA-record 41 three-pointers in Warriors victory over Kings.
Saturday night's scores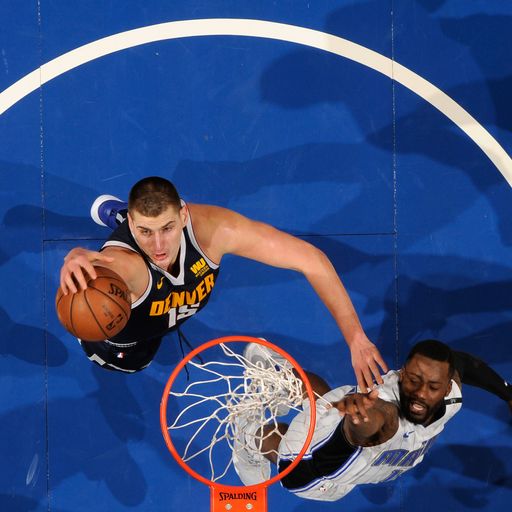 NBA Conference standings
Who's leading the East? Who's leading the West?
Golden State Warriors 127-123 Sacramento Kings
Stephen Curry connected on 10 three-pointers as part of a 42-point performance on Saturday night, helping the Golden State Warriors outlast the host Sacramento Kings 127-123 in a game that featured the most combined three-pointers in NBA history.
The Warriors went 21-for-47 from beyond the arc while the Kings made a franchise-record 20 in 36 attempts.
The 41 there-pointers were one more than the previous record of 40 set in a game last season between the Minnesota Timberwolves and Cleveland Cavaliers.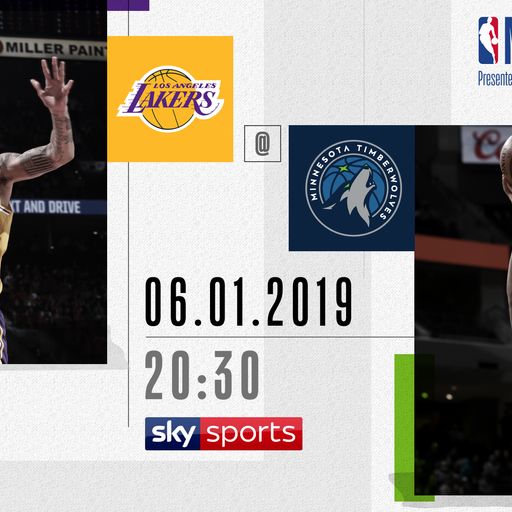 NBA Primetime om Sky Sports
Los Angeles Lakers face Minnesota Timberwolves – watch live on SS Arena in Sunday at 8:30pm
Curry scored 20 of his 42 points in the fourth quarter, none bigger than a three-point play off a Draymond Green assist that put Golden State ahead for good at 123-121 with 2:03 to go.
Green also made a key defensive play two possessions later, stealing a De'Aaron Fox pass and lobbing to Andre Iguodala for an alley-oop dunk that made it a four-point game with 56.8 seconds remaining.
Curry capped his big night with two clinching free throws with 9.4 seconds left. He finished 14-for-26 from the field and 10-for-20 on three-pointers as the Warriors, in winning their third straight on the road, successfully rebounded from an overtime loss at home to Houston two nights earlier.
Kevin Durant backed Curry with 29 points and nine assists, while Klay Thompson added 20 points, Green 12 to go with seven rebounds and seven assists, and Quinn Cook with 10 points.
Buddy Hield buried a career-high eight three-pointers in 13 attempts to account for most of his scoring on a 32-point night for the Kings, who have lost three straight to Golden State this season by one, five and four points.
Justin Jackson also established a career-high for three=pointers with five during a 28-point game for Sacramento.
Bogdan Bogdanovic had 17 points, Willie Cauley-Stein 14 to complement a game-high 13 rebounds, and Nemanja Bjelica 12 points for the Kings, who shot 47.4 per cent overall.
Houston Rockets 101-110 Portland Trail Blazers
Jusuf Nurkic scored 25 points and grabbed 15 rebounds as the Portland Trail Blazers knocked off the visiting Houston Rockets 110-101.
CJ McCollum scored 24 points and Damian Lillard contributed 17 points and 12 assists for the Trail Blazers, who ended the Rockets' six-game win streak.
Houston's James Harden scored 38 points, ending his string of five straight 40-point performances.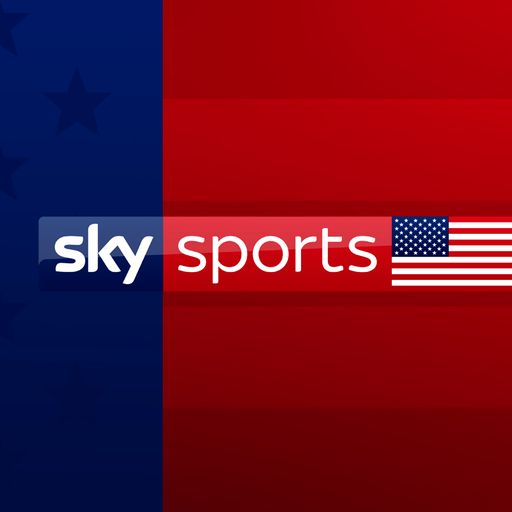 Get Sky Sports USA
Want to watch the NFL or NBA on the Sky Sports USA channel? Upgrade here
Harden, who missed a lay-up in the closing seconds, was 13-for-35 from the field, including 5-for-17 from three-point range.
Austin Rivers scored 21 points and Clint Capela added 13 points and 21 rebounds for the Rockets, who lost for only the third time in the last 11 meetings with the Blazers.
Charlotte Hornets 110-123 Denver Nuggets
Nikola Jokic had 39 points and 12 rebounds while Paul Millsap scored 18 points as the host Denver Nuggets beat the Charlotte Hornets 123-110.
Gary Harris added 17 off the bench for Denver, who have won five straight and nine of their last 11.
Kemba Walker led Charlotte with 20 points, while Marvin Williams, Bismack Biyombo and Malik Monk scored 16 apiece.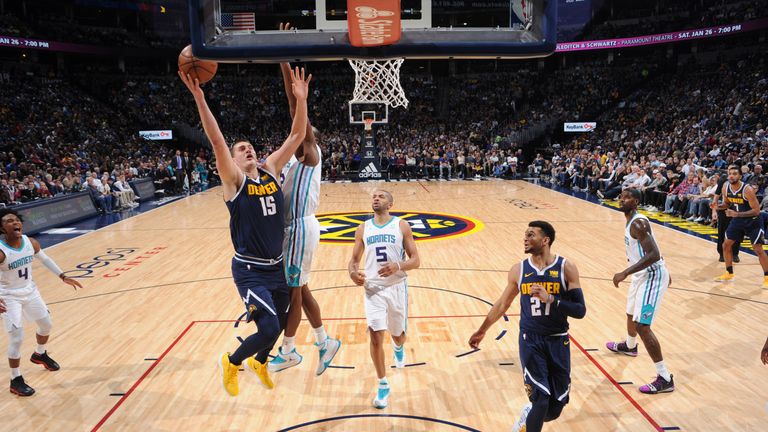 Denver led by five after three quarters and quickly pushed it to 10 on two three-pointers by Monte Morris and an alley-oop dunk by Mason Plumlee that made it 97-87.
Jokic, who was on the bench for the first half of the last period, came in and tipped in a miss, then drained a three-pointer to make it 112-97 with 4:40 left.
He sealed the victory with an offensive rebound and a three-point play with 1:10 left.
Dallas Mavericks 100-106 Philadelphia 76ers
Furkan Korkmaz buried a key three-pointer with 1:34 remaining Saturday night to stall a Dallas Mavericks rally, helping the host Philadelphia 76ers hold on for a 106-100 victory.
Ben Simmons recorded a triple-double with 20 points, a game-high 14 rebounds and a game-high 11 assists, while Joel Embiid provided a double-double with a team-high 25 points and 12 rebounds, leading the 76ers to a third consecutive win despite the absence of Jimmy Butler, who missed the game with an illness.
Wesley Matthews connected on four three-pointers to account for a majority of his team-high 18 points for the Mavericks.
Philadelphia led by as many as 12 points in the first quarter and then by as many as 18 in the third period before the Mavericks spent most of the final quarter chipping away.
The 76ers led 98-86 with just 2:30 to play before Matthews made a three and Dennis Smith Jr hit for two to bring Dallas within seven.
But Korkmaz, making just his fourth career start, countered with his key hoop, extending the Philadelphia lead to 101-91.
Unfazed, the Mavericks got three-pointers from Matthews and Luka Doncic to close within four before Simmons made a free throw and Embiid and Korkmaz connected on a pair apiece to keep the visitors at arm's length.
Toronto Raptors 123-116 Milwaukee Bucks
Kawhi Leonard finished with 30 points, six rebounds, six assists and five steals as the visiting Toronto Raptors defeated the Milwaukee Bucks 123-116.
Pascal Siakam added a career-best 30 points for the Raptors, who were coming off a disappointing 125-107 loss to the Spurs at San Antonio at Thursday.
Serge Ibaka added 25 points and nine rebounds, Fred VanVleet chipped in with 21 points, and Danny Green finished with 12 points and nine rebounds for the Raptors, who defeated the Bucks for the first time in three meetings this season.
Giannis Antetokounmpo scored 43 points and grabbed 18 rebounds for the Bucks, who had won five in a row and six straight at home.
Malcolm Brogdon added 15 points, Khris Middleton and Eric Bledsoe scored 14 each, and George Hill and Sterling Brown had 11 apiece for Milwaukee.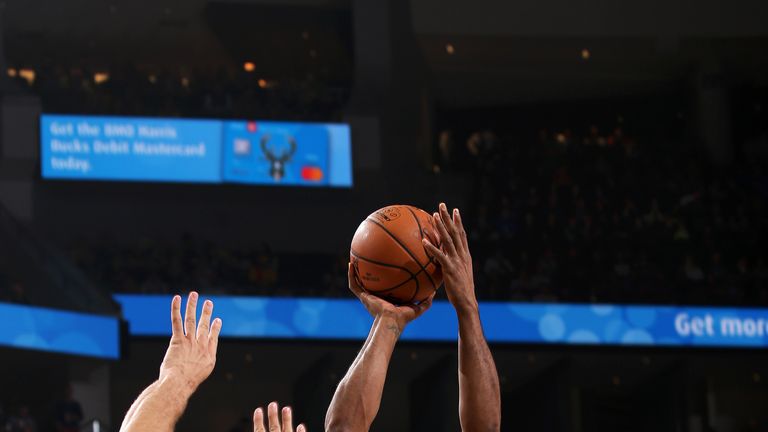 The Raptors took a nine-point lead into the fourth quarter, but the Bucks quickly reduced that to two on Middleton's lay-up with 10:45 left in the game, and again on Hill's 16-foot jumper with 9:28 to play.
Antetokounmpo made a three-pointer to give the Bucks a 96-95 lead with 8:12 to play, and Green responded for Toronto with a three-pointer 28 seconds later.
Siakam's three-pointer capped a 15-2 run that gave Toronto a 12-point advantage with 5:12 to play and the Raptors held on for the win.
Utah Jazz 110-105 Detroit Pistons
Donovan Mitchell racked up 26 points, five rebounds, five assists and three steals and the visiting Utah Jazz topped the Detroit Pistons 110-105.
Ricky Rubio contributed 18 points, Joe Ingles had 16 and Derrick Favors added 13 for Utah.
Blake Griffin led Detroit with 34 points, 10 rebounds and five assists. Reggie Bullock supplied 19 points and Andre Drummond, playing in his 500th career game, had 15 points and 18 rebounds.
The Jazz erased an early 18-point deficit. Mitchell helped the Jazz cut their deficit to two, 78-76, by the end of the third quarter.
When Ingles hit a corner three with 3:51 remaining in the fourth, the Jazz had a 99-88 lead. The Pistons came back with seven straight points, but Mitchell answered with a three.
Bullock's corner three brought Detroit back to four with just over a minute to go. Griffin scored in the lane with 41 seconds left to make it a two-point game.
Mitchell then hit a pull-up jumper from the elbow. Griffin's corner three reduced Detroit's deficit to one. Rubio connected on two free throws and Jackson committed a turnover, ensuring Utah's victory.
New Orleans Pelicans 133-98 Cleveland Cavaliers
Jrue Holiday and Julius Randle scored 22 points each as the visiting New Orleans Pelicans handed the reeling Cleveland Cavaliers their ninth consecutive loss, 133-98.
Seven Pelicans scored in double figures as Anthony Davis had 20 points and 10 rebounds, Elfrid Payton scored 13 and E'Twaun Moore 10. Randle added 12 rebounds.
The lopsided margin provided added playing time for the New Orleans bench, which scored 46 points after having just five in a 126-121 loss at Brooklyn on Wednesday. Darius Miller led the way with 14 points and Jahlil Okafor added 10.
Jordan Clarkson led the Cavaliers with 23 points, Jalen Jones and Collin Sexton had 15 each, Cedi Osman scored 13 and Tristan Thompson had 10 points and 11 rebounds.
The Cavaliers have lost by an average of 18.7 points during the losing streak that has solidified their position as the team with the worst record in the NBA.
Memphis Grizzlies 88-108 San Antonio Spurs
Derrick White scored 19 points of 8-of-9 shooting from the floor and LaMarcus Aldridge added 18 points as the San Antonio Spurs beat the visiting Memphis Grizzlies 108-88 to earn their fourth straight victory, their longest win streak of the season.
San Antonio led by 20 points at the half and by 88-66 after three quarters and survived an 14-0 run by Memphis early in the final period before cruising to their 13th win in the past 15 games.
Patty Mills added 15 for San Antonio, with DeMar DeRozan and Jakob Poeltl scoring 12 and 11 points, respectively.
Mike Conley led Memphis with 21 points while Jaren Jackson Jr and Dillon Brooks added 15 each for the Grizzlies. Marc Gasol grabbed a game-high 11 rebounds while JaMychal Green pulled down 10 boards.
Want to watch the NFL or NBA on the Sky Sports USA channel but don't have Sky Sports? Get the Sky Sports Action and Arena pack, click here.
Source: Read Full Article