LeBron James scores 44 points to surpass Wilt Chamberlain on NBA all-time scoring list
LeBron James overtook Los Angeles Lakers legend Wilt Chamberlain for fifth place on the NBA's all-time scoring list with a superb 44-point performance against the Portland Trail Blazers.
In his best game since arriving in Los Angeles in the summer, James added 10 rebounds and nine assists to his 44-point haul as the Lakers defeated the Blazers 126-117.
James reached 31,420 career points with an 'And 1' basket and free throw in the fourth quarter to pass Chamberlain.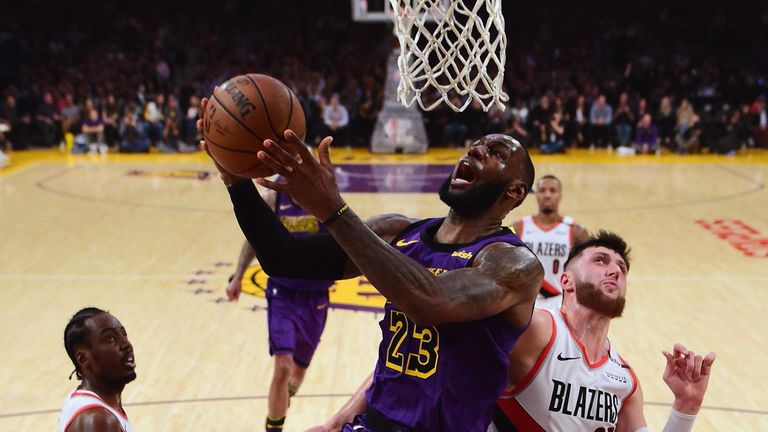 James, 33, now sits directly behind Michael Jordan, Kobe Bryant, Karl Malone and Kareem Abdul-Jabbar on the NBA's all-time scoring list.
Speaking in the locker room after the game, James said: "Anytime my name is mentioned with some of the greats who have played this game, I'll always think back to my hometown, how far I've come.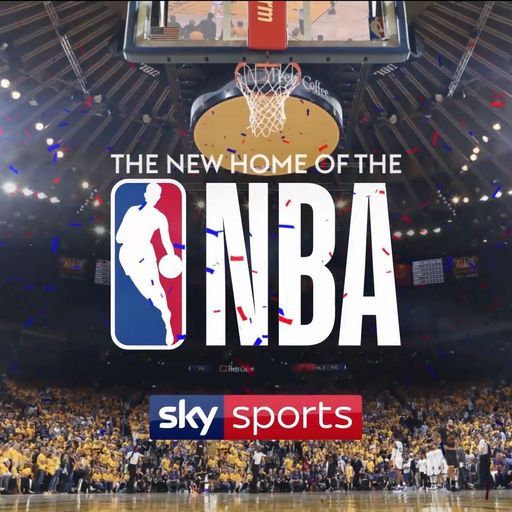 Get NBA news on your phone
Want the latest NBA news, features and highlights on your phone? Find out more
"Knowing where I've come from and knowing how hard it was to get to this point… I give it all to the man above for giving me God-given abilities.
Congrats to @KingJames of the @Lakers for moving up to 5th on the NBA's ALL-TIME SCORING list! #LakeShow #ThisIsWhyWePlay pic.twitter.com/jUoPKfGRAv
"I'm taking full advantage of them and then my coaching staff and team-mates throughout my 16 years so far have got me to this point."
Wednesday night's results
Click the video at the top of the page to watch LeBron's 44-point performance, including the play that took him into fifth place on the NBA's all-time scoring list
Sky Sports is the new home of the NBA in the UK with live coverage throughout the week, including selected live games free to all Sky subscribers via Sky Sports Mix.
And www.skysports.com/nba will be your home for news, reports, video and features throughout the season while you can follow us @SkySportsNBA
Source: Read Full Article