NBA Power Rankings: Bucks, Warriors start strong; Lakers, Rockets stumble early
Well, we've made it through the first month of the season — half-month, as it were — and are careening toward Thanksgiving. It's early still, but in a couple of weeks, we'll have a decent enough sample size to start saying some definitive things about players and teams around the league.
In the meantime, we have our first Power Rankings of the 2018-19 season…
TRADE RUMORS: Which big men could soon hit open market?
1. Bucks
How much has Mike Budenholzer changed the Bucks' offense? Consider that if Milwaukee continues on its current 3-point pace, they'll pass last year's total number of 3s made (718) in Game No. 47.
2. Warriors 
The Warriors are averaging 125.0 points per game, just 1.5 points off the all-time record of the 126.5 per game scored by Denver in 1981-82. Their offensive rating is 120.3 points per 100 possessions, which is first in the league — way ahead of the 114.9 rating of the No. 2 team, Charlotte.
3. Raptors
Nick Nurse has taken the revamped Toronto offense and pushed it further. Two years ago, the Raptors averaged 84.4 shot attempts per game, 22nd in the league. Last year, they pushed that to 87.4 per game, which was sixth. Now, they're up to 91.8 shots, tied for ninth in the league.                                                  
4. Nuggets
Denver is 6-1 and really has not had its offense fully clicking yet. They're shooting 29.3 percent from the 3-point line, a number that will rise dramatically. Two of the better shooters in the league — Gary Harris and Jamal Murray — are combining to make 27.9 percent from the 3-point line. They combined to shoot 38.9 percent from the arc last year.
5. Celtics
At long last, Kyrie Irving had a breakout game to boost the sagging Boston offense, which ranks 28th in efficiency (100.8 points per 100 possessions). But the defense ranks first, at 96.2 points per 100 possessions, and has carried them thus far.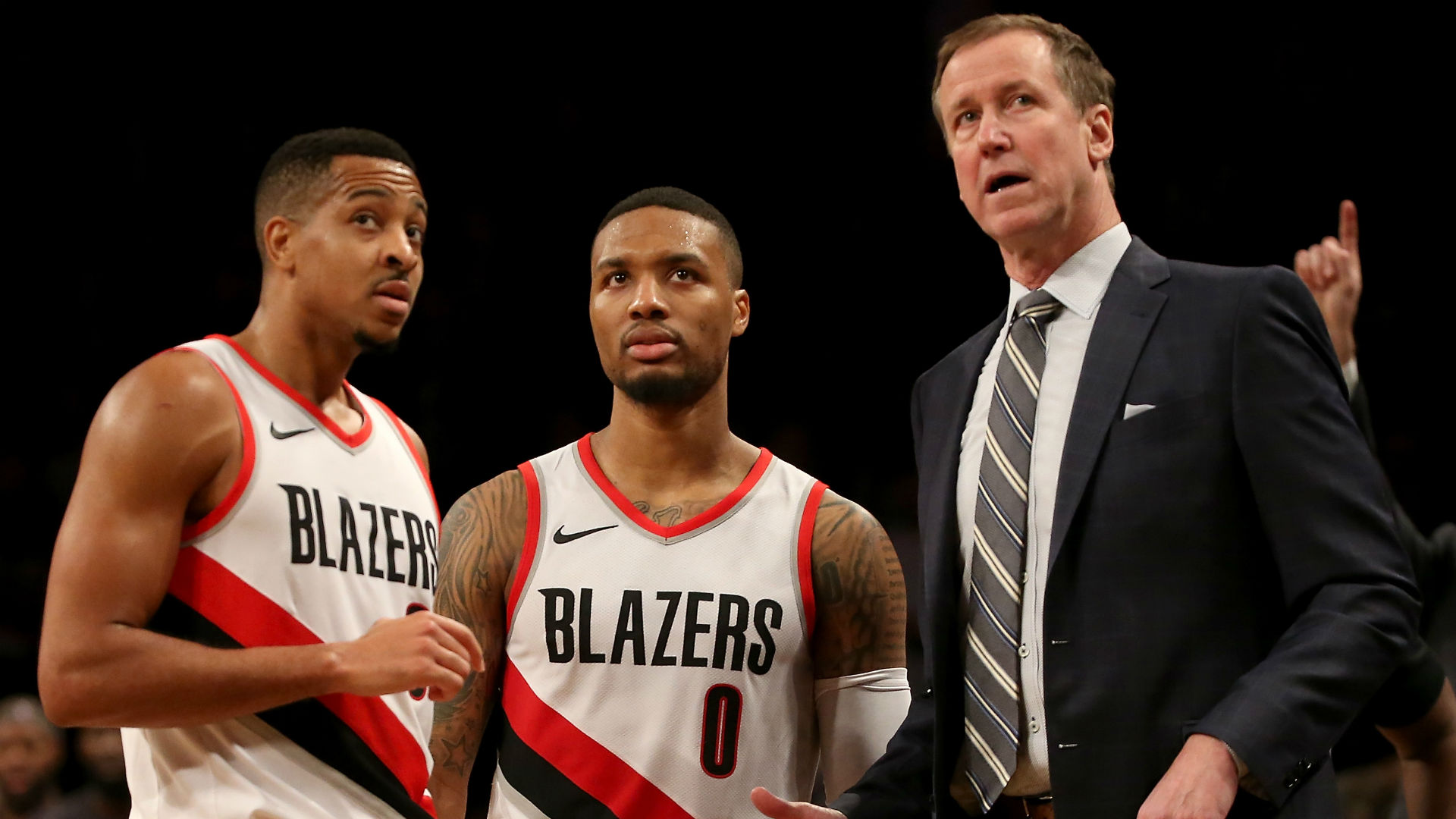 6. Trail Blazers
The Blazers are still the best pick-and-roll team in the NBA, but to achieve playoff success, they'll need to rely less on the play. So far, that's happening. They ran pick-and-roll on 21.6 percent of their plays last year, third in the NBA. This year, that's down to 17.7 percent, or 16th in the league.
7. Grizzlies
Rookie Jaren Jackson was forced into the starting five because of an injury to JaMychal Green. He's been in foul trouble just about every game, but is averaging 11.5 points, 5.2 rebounds, 1.2 steals and 1.0 blocks per game.
8. Jazz
The last couple of years have been marked by disappointing starts in Utah, including 6-10 last year and 7-8 the year before. This team has higher expectations, and at 4-3 is trying to avoid yet another sluggish start.
9. Pacers
Thaddeus Young contributes to the starting five in many ways, but if things keep up for Domantas Sabonis, Nate McMillan is going to have to consider a lineup change. Sabonis is averaging 14.4 points and 9.6 rebounds on — this is not a misprint — 70.7 percent shooting. He's averaging just 22.3 minutes off the bench.
10. Pelicans
After their 4-0 start, the Pelicans are on the road for a gauntlet of a trip. So far, they've dropped games to the Nuggets and Warriors. They allowed 131 points to Golden State, the second time in three games they allowed 130-plus — that happened three total times all last year. They still have the Blazers, Spurs and Thunder coming on the trip.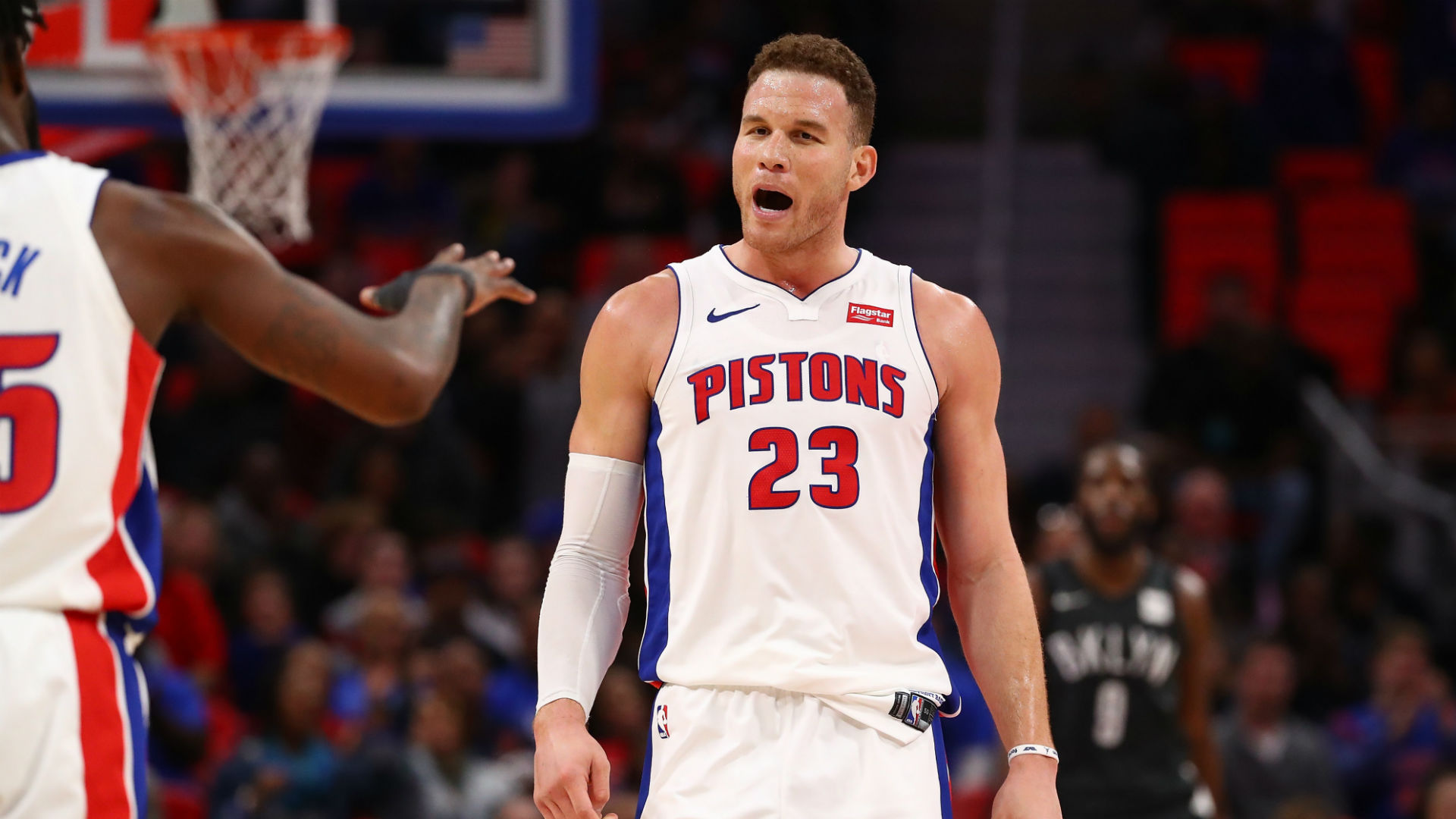 11. Pistons
Last year with the Raptors, coach Dwane Casey had the best bench in the league. This year in Detroit, much has changed: Pistons reserves average 32.1 points per game, third fewest in the league, and shoot just 44.3 percent from the field and 29.2 percent from the 3-point line.
12. Clippers 
The reserves have been especially effective for the Clippers, who have two players — Lou Williams (16.7) and Montrezl Harrell (13.0) ranked in the top 18 in bench scoring this season.
13. Spurs
San Antonio has bucked the offensive boom in the NBA, ranking ninth in offensive efficiency (111.9 points per 100 possessions) despite ranking 29th in 3-point shot attempts (22.3 per game). Yes, the midrange game can still work.
14. Kings
Not since Mike Bibby and Doug Christie have the Kings had a competent and productive backcourt. That's changed with De'Aaron Fox and Buddy Hield, who have combined to average 36.4 points and 9.3 assists.
15. Hornets
Kemba Walker could not do much more to campaign for a max contract from the Hornets than he's done so far. He's averaging a career-high 30.1 points, with career highs in shooting (46.3 percent) and 3-point shooting (41.4 percent).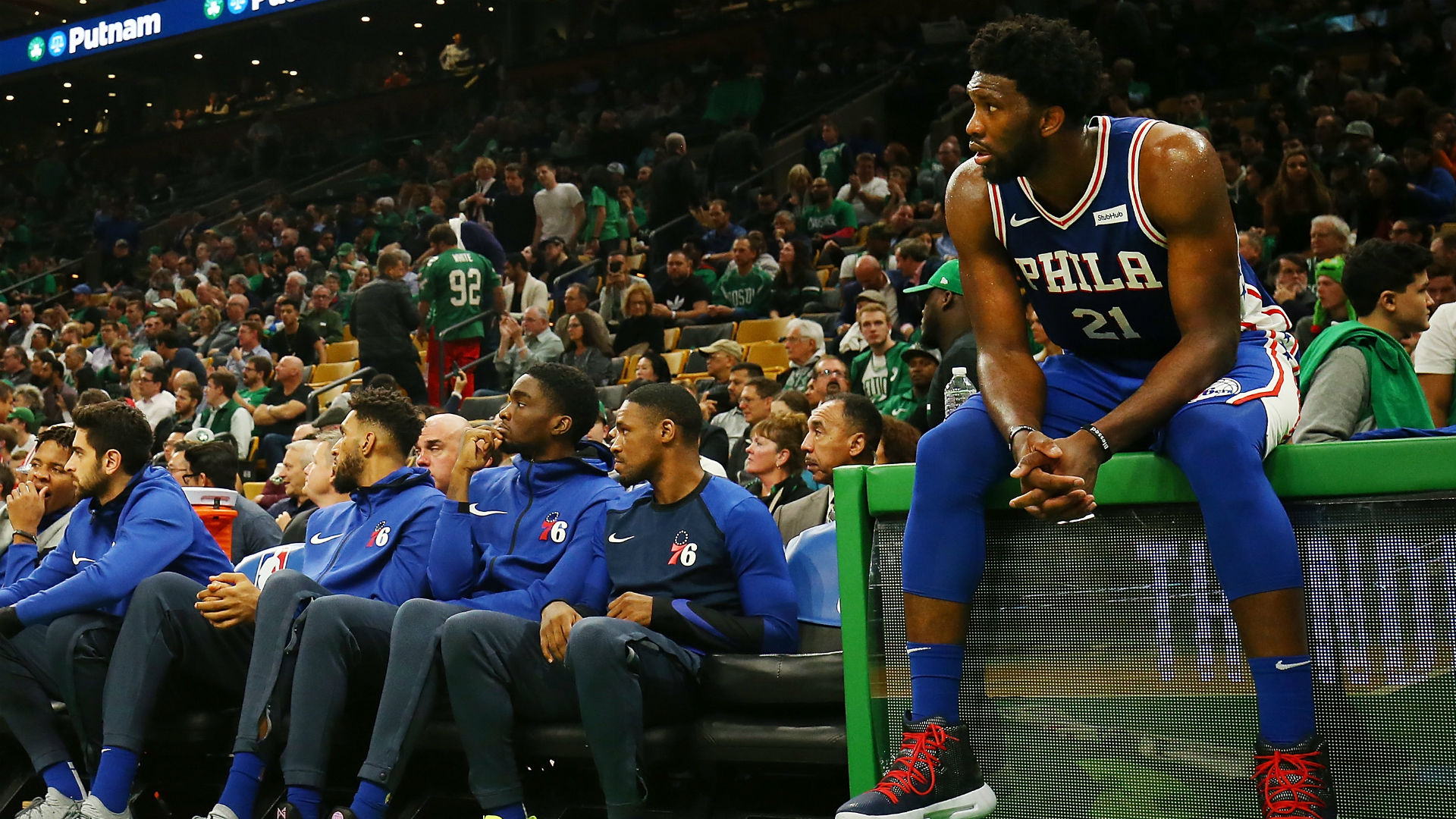 16. Sixers
Philly is 4-0 against teams that are .500 or worse, with all four games coming at home. They're 0-4 against teams better than .500, all four games coming on the road. The losses have been by an average of 12.8 points.
17. Heat
With Jimmy Butler again angling to get out of Minnesota, the Heat are biding their time. There's little chance that — whether it's a deal involving Butler or not — this roster remains the same when the trade deadline approaches.
18. Timberwolves
Frustrated Timberwolves fans will be happy to know that Butler is working to get himself traded and finally get the team out of its conclave of controversy. But how are they going to feel when it's Derrick Rose who takes over as the team's offensive leader?
19. Lakers
The Lakers have allowed 50 percent shooting or better in four of their eight games this year. Last year, it happened 19 times, or in 23.2 percent of their games. They're giving up 26.4 free-throw attempts per game, 29th in the NBA.
20. Nets
It's a good sign that, despite the early struggles, five of Brooklyn's first eight games have been decided by two possessions or fewer. They're 2-3 in those games.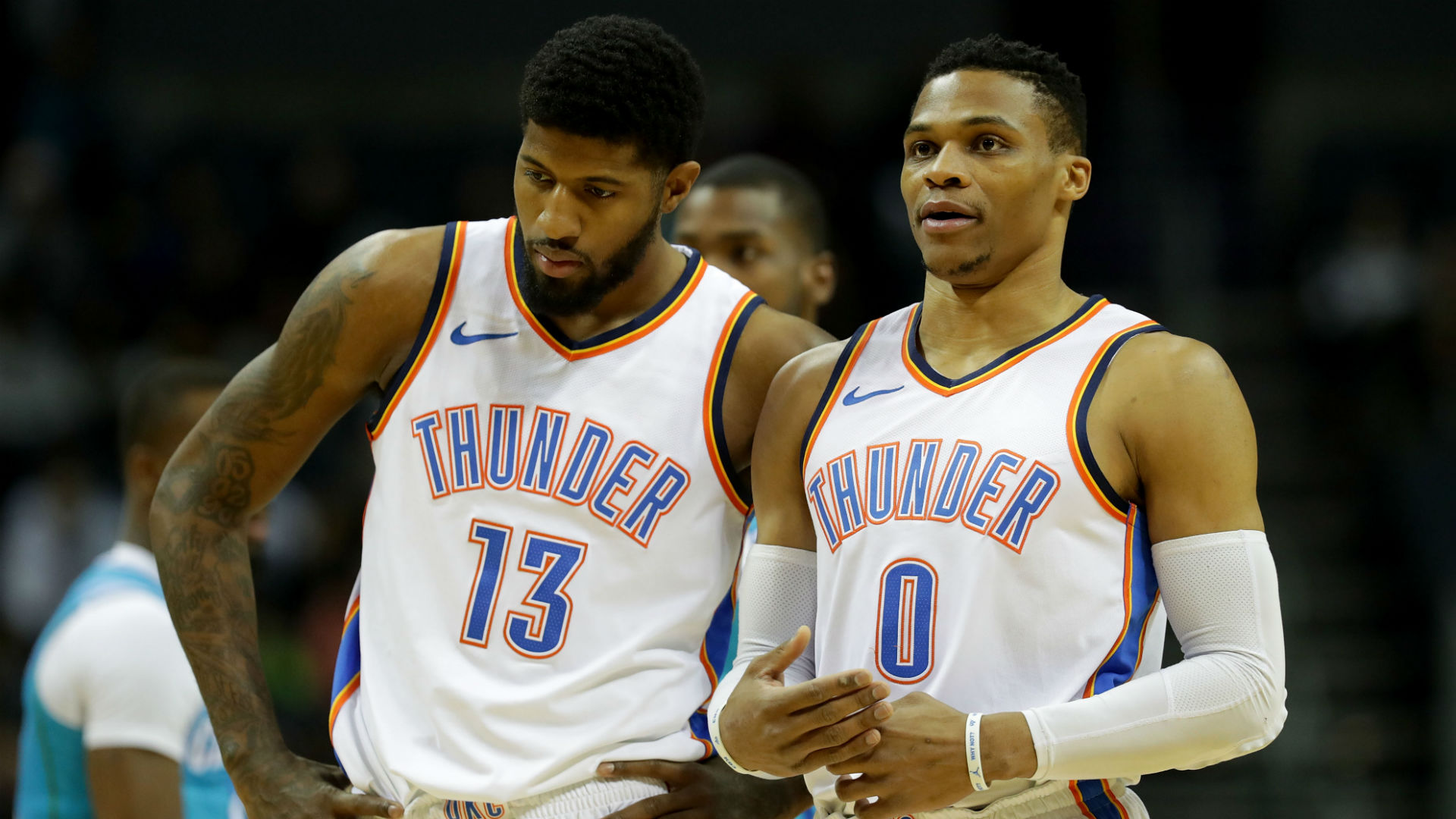 21. Thunder
OKC ranks second in the league in in shots attempted per game, at 93.8. But at 47.2 percent, they also have the second-worst effective field-goal percentage. That's a lot of missed shots.
22. Knicks
Only three of the Knicks' first eight games have come on the road, and they've lost all three. That doesn't bode well for a team that plays 13 of its next 17 away from the Garden.
23. Rockets
Houston was one of the worst teams in the league at giving up points in the paint last season, when they ranked 27th at 48.0 points per game. But this year, they've bottomed out, giving up 59.3 points in the paint per game, worst in the NBA.
24. Mavericks
It's only eight games, but Luka Doncic has exceeded his own hype so far. He's leading rookies with 19.6 points per game, shooting 45.8 percent from the field and 40.0 percent from the 3-point line. He's chipping in 6.3 rebounds and 4.4 assists per game, too.
25. Magic
The shooting can't get much worse in Orlando, where the Magic are making 41.0 percent from the field (last in the NBA) and 30.5 percent from the 3-point line (28th). They're struggling from the free-throw line, too, making 73.5 percent of their foul shots, 21st in the league.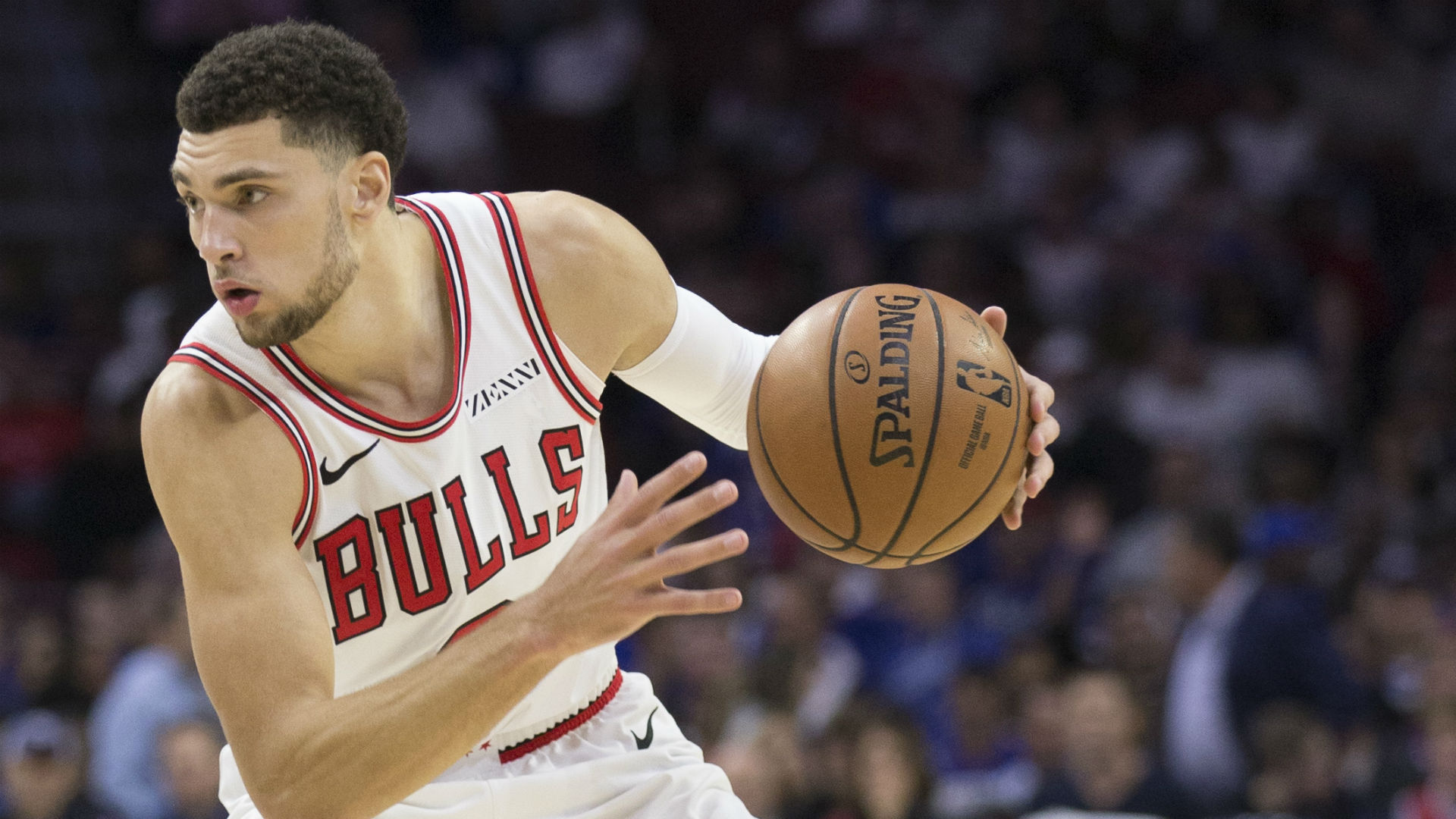 26. Bulls
Eight games in, and Zach LaVine has a pretty good case for the league's Most Improved Player award. He's healthy (for now), and has established himself as a clear-cut No. 1 scorer. LaVine is averaging 28.1 points, shooting 51.0 percent from the field and 38.0 percent from the 3-point line.  
27. Hawks
It was expected that Trae Young, as a rookie point guard, would turn over the ball a lot — he's averaged 3.0 per game. But he's not alone. Four Hawks are averaging more than 2.0 turnovers per game, and three rank in the league's top 50. Atlanta has the second-highest turnover percentage in the league, at 17.2.
28. Wizards
The Wizards have the third-worst net rating in the league (minus-9.9) and are already sniping at each other over agendas and shots. It appears that Marcin Gortat was not really the problem. Oh, and Dwight Howard has not even joined this mix yet, either.
29. Cavaliers
Dan Gilbert has given out bad contracts to coaches almost as a habit. Why he's decided to play hardball with Larry Drew — who could be key to salvaging this season — is a mystery.
30. Suns
Wins? Well, no. But the offense has been much more focused on ball movement, and it shows in the numbers. Phoenix is No. 2 in the league with a 66.4 assist percentage. Last year, the Suns were 27th at 55.3 percent.
Source: Read Full Article