NBA report card: Grading the recent performances of five high-achieving and struggling teams
Every Tuesday, we'll look back over the last seven days of NBA action and put five teams under the microscope as we grade their recent performances. Who will be hailed as high-achievers and who needs to do better?
Toronto Raptors (10-1) – Grade: A+
While Western Conference leaders the Golden State Warriors have reached 10-1 in a storm of critical acclaim and headline-stealing individual 50-points performances, over in the East the Raptors – much like their silent but deadly franchise star Kawhi Leonard – have quietly and efficiently reached the same mark.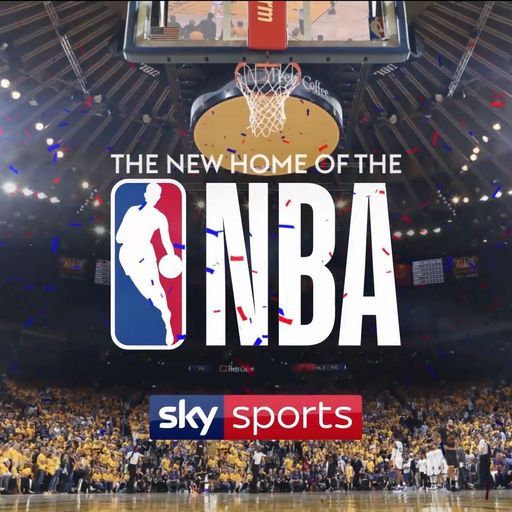 Get NBA news on your phone
Want the latest NBA news, features and highlights on your phone? Find out more
A 121-107 dismissal of the Lakers, without the rested Leonard, in Staples Center was the highlight of the Raptors' week as they responded to their first defeat of the season (a 124-109 reverse to Eastern rivals the Milwaukee Bucks) by ripping off four successive victories, games they won by 17, nine, 14 and 13 points.
After 10 games, the Raptors ranked in the league's Top 10 for points (sixth), blocks (fourth), assists (seventh) and rebounds (fifth) per game as well as fifth in field goal percentage. Their All-Stars (Leonard, Kyle Lowry), veterans (Serge Ibaka, Danny Green) and young players (Pascal Siakam, OG Anunoby, Fred VanVleet) have all hit their stride quickly.
The Raptors look on course for 60 wins and a deep playoff run come April. Just don't expect them to shout about it.
Oklahoma City Thunder (5-4) – Grade: B+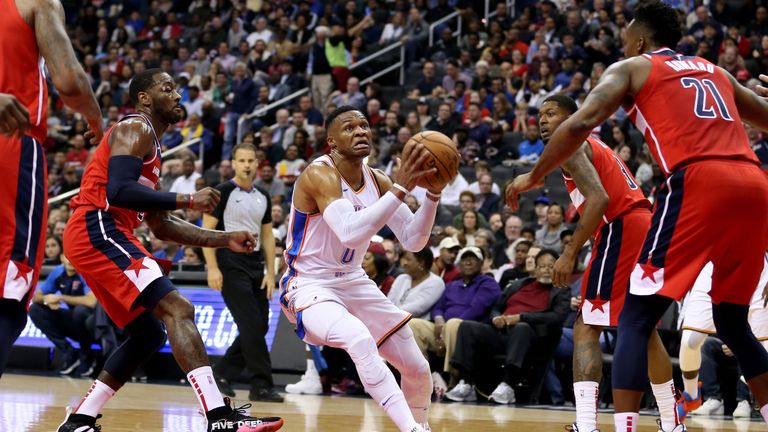 The Thunder were being written off after losing their opening four games of the season but they've banished the negativity of that atrocious start in spectacular fashion by winning their next five, including back-to-back road wins in Charlotte and Washington.
Russell Westbrook, who missed the opening two games of the season as he completed his recovery from summer knee surgery, needed a couple of games to find his best form. Once he did, the Thunder started rolling.
In those five Thunder wins, Westbrook has averaged 24.8 points per game but, more importantly, he has scored those points efficiently, with a field goal percentage of 50 or better in four of those games.
Another boost for Oklahoma City has been the bench-scoring and distribution of Dennis Schroder. The former Atlanta Hawk is averaging 15.4 points and 5.6 assists per game and, crucially, ensures the scoreboard keeps ticking when Westbrook and Paul George are not on the court.
Washington Wizards (2-7) – Grade C-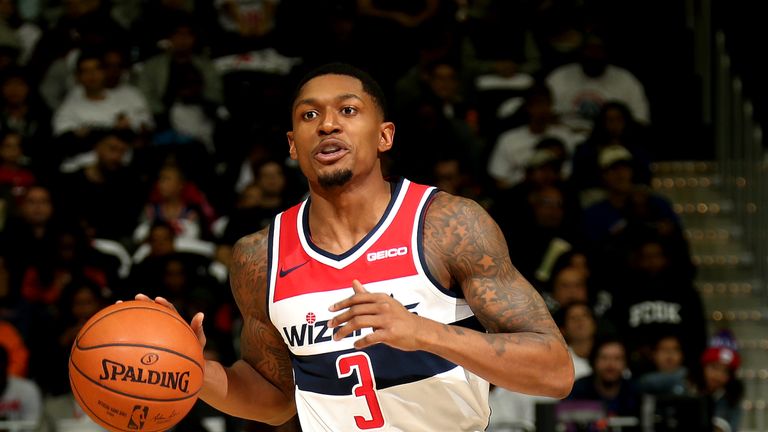 A 108-95 victory over the undermanned New York Knicks won't quell the anxiety surrounding the Wizards who, yet again, are the subject of talk about internal discord and a lack of team chemistry.
Last year it was a feud between point guard John Wall and center Marcin Gortat, who was ultimately traded away to the Los Angeles Clippers. This season, the tension between Wall and backcourt partner Bradley Beal has resurfaced and, with noted locker-room irritant Dwight Howard now on the roster, the smart money remains on this combustible Wizards' roster imploding.
Losing five successive games by an average 18.6 points poured further fuel on the fire and, though a battling win over a weak Knicks team snapped them out their losing slump, the feeling persists that something in Washington simply has to change. Beal is their best trade asset, and he would not lack for suitors.
The Wizards have too much talent to be struggling at 2-7. Yet that's the reality of a team whose players seemingly still cannot find a way co-exist.
Denver Nuggets (9-1) – Grade: A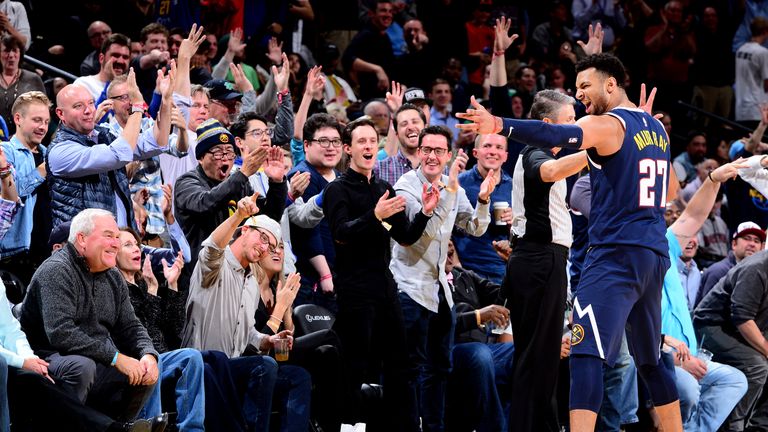 Since handing the Golden State Warriors their only defeat of the season, all eyes have been on the Nuggets. Are they a legitimate contender in the Western Conference?
Two weeks after taking that notable scalp, the Nuggets sit second in the West with an impressive 9-1 record, their best-ever start to a season, following another notable victory over the Boston Celtics, thanks to Jamal Murray's career-best 48 points.
The last week has bought them four other wins: two blowouts against the Utah Jazz and Cleveland Cavaliers, a narrow overtime success against the Chicago Bulls and a win against an Anthony Davis-less New Orleans Pelicans.
The Nuggets are passing every test and it may be time to start viewing them as a potential top-four seed in the West.
New Orleans Pelicans (4-6) – Grade: D
What has gone wrong in New Orleans? After opening the season with four straight wins, the Pelicans have fallen off a cliff, losing six on the bounce.
Their franchise star Anthony Davis, who looked like the MVP-elect in the season's opening week, missed three of those defeats nursing an elbow sprain and has been underwhelming when he has been on the court, shooting 6-of-16, 5-of-13 and 7-of-20 in losses to the Warriors, Spurs and Thunder.
An injury to point guard Elfrid Payton hasn't helped the Pelicans' cause but the last week has proven they cannot win games without Davis at his MVP-level best while the league's leading teams – notably the Toronto Raptors and Milwaukee Bucks – have already shown they are capable of grinding out victories when their best players are unavailable.
On Saturday, November 10, you will be able to follow the Milwaukee Bucks @ Los Angeles Clippers, also available on a free live stream, from 8:30pm on skysports.com and the Sky Sports app.
Sky Sports is the new home of the NBA in the UK with live coverage throughout the week, including selected live games free to all Sky subscribers via Sky Sports Mix.
And www.skysports.com/nba will be your home for news, reports, video and features throughout the season while you can follow us @SkySportsNBA
Play Super 6
Predict 6 correct scores for your chance to win £250K.
Source: Read Full Article