Pascal Siakam steers Toronto Raptors to Game 3 win over Orlando Magic
Pascal Siakam scored a playoff-career-best 30 points and grabbed 11 rebounds on Friday night as the visiting Toronto Raptors defeated the Orlando Magic 98-93 to take a 2-1 lead in a first-round Eastern Conference playoff series.
Game leaders
Toronto Raptors
Points: Pascal Siakam – 30
Assists: Kyle Lowry – 10
Rebounds: Pascal Siakam – 11
Orlando Magic
Points: Terrrence Ross – 24
Assists: Gordon/Isaac – 7
Rebounds: Nikola Vucevic – 14
76ers lead series 2-1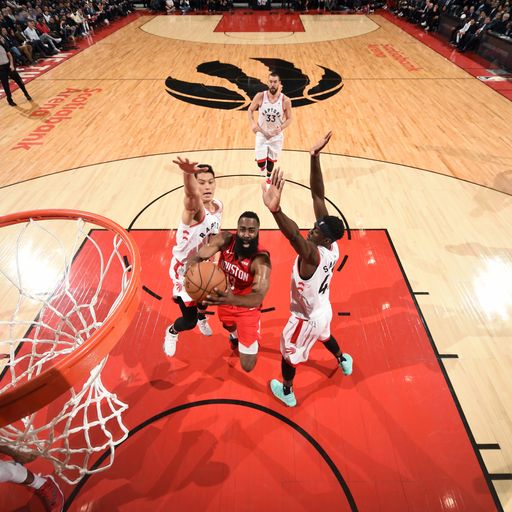 Playoff Picture: How things stand
How do the eight first-round series currently stand?
Friday night's playoff scores
Kawhi Leonard added 16 points and 10 rebounds for the Raptors while Danny Green scored 13 points and Kyle Lowry had 12 points and 10 assists.
Source: Read Full Article