Portland Trail Blazers and Damian Lillard: It's time for franchise to make aggressive moves to support superstar
The Portland Trail Blazers have made moves around the edges to try and support Damian Lillard in recent years but none of them have had the desired effect.
The franchise has an excellent record of making the NBA Playoffs but has flamed out in the first round in four of the last five years.
Considering that the roster contains a generational talent of Lillard's calibre, that is not good enough.
The first move to try and address that was made on Friday as the team dismissed Terry Stotts, the coach that had been tenured in Portland over the course of nine seasons.
But the Trail Blazers need to go further. Lillard turns 31 next month and time is shortening rapidly for Portland to take advantage of his peak.
Trending
There are a few different elements in play which make this a fascinating time for the franchise – but the pivot point has to be now. The only question is how far they take it, but here are the steps they need to consider…
Get Kidd in as coach
The main thing is ensuring that they keep the franchise player happy. It would sound a sour note if the player and franchise, both of whom have enjoyed a loyal and happy partnership over the course of Lillard's nine years in the league, reached an impasse where they wished to part ways.
With that in mind, Lillard has already made his preference for the new head coach clear, according to a report. "Jason Kidd is the guy I want," Lillard told Yahoo Sports on Friday night.
Kidd, a Hall of Fame point guard, is a fellow Oakland native and the two have an excellent relationship that goes back years. Lillard respects Kidd's basketball acumen and knowledge of the game and believes he can help take his game and the team to the next level, sources said.
Some may think it folly to base the head coaching choice on the whim of one player, but Lillard fuelled speculation about his own future in Portland following the elimination loss to the Nuggets. He posted a photo of himself in street clothes at the Moda Center. The caption that he added quoted the late rapper and activist Nipsey Hussle.
"How long should I stay dedicated?" he wrote. "How long til opportunity meet preparation?"

Live NBA Playoffs 14: Milwaukee @ Brooklyn Gm1 05.06 2430


When your star man is this good – Dame averaged a league-best 34.3 points and 10.2 assists in the playoffs, after averaging 28.8 points and 7.5 assists during the regular season – and when there's a chance you could see him force the issue by demanding a trade, then it makes sense to keep him happy.
Other coaches are available and Chauncey Billups is amongst those being linked with the post but Lakers assistant Kidd is clearly Lillard's choice and unless a very good other candidate emerges and the four-time All Star's arm can be twisted, then the Blazers should plump for who he wants.
It would certainly be very interesting to see the effect Kidd could have stylistically on the Blazers and no doubt he might have tweaked his philosophy somewhat since his departure from the Milwaukee Bucks in 2018.
Get a good return for McCollum
As a guard tandem, CJ McCollum and Lillard provide one of the most potent offensive punches in the league, but it has felt for a few years now, that perhaps keeping them together is limiting the ceiling of the team as a whole.
Right now seems like the correct time to move on from them as a pair and deal McCollum for a return which gives Lillard a better chance of competing for a title. After all, the closest he's come to a ring was a quick trip to the West finals in 2019.
"We didn't win a championship, so obviously where we are now isn't good enough," he said, following the Game 6 defeat to the Nuggets.
McCollum will begin his three-year, $100M contract extension next season and will make roughly $30,864,198 in 2021-22, so that's the salary Portland would need to match for a trade.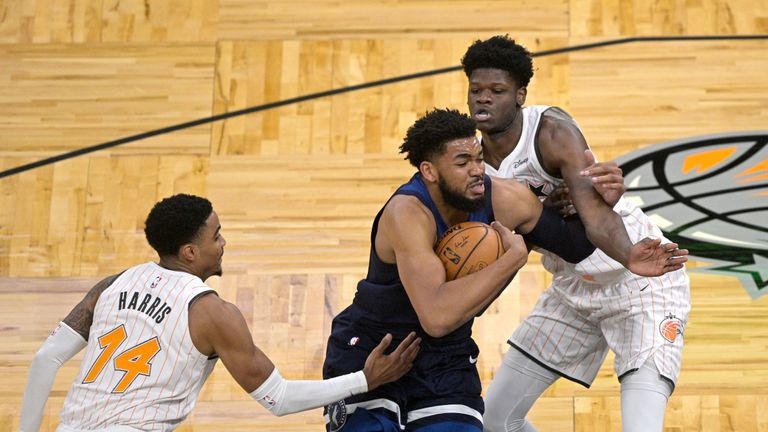 Two primary trade prospects have emerged at this early stage: a deal with the Timberwolves for Karl-Anthony Towns and a deal with the Knicks to bring a few prospects back to Moda Center for Portland to build around. The money would work on this and it's clear to see why this move would make sense for the Blazers.
Towns has been injured the last two seasons but is an elite big man and could provide the frontcourt fulcrum Lillard needs to take the team to another level. Whether the trade would suit Minnesota's vision though, particularly with the team having new ownership, remains to be seen.
New York is one of the possible suitors of McCollum on the trade market this summer, according to Michael Balko of NBA Analysis Network.
Balko came up with a blockbuster trade scenario, where the Knicks would send a package that includes Immanuel Quickley, Kevin Knox II, and Obi Toppin, and a 2021 first-round pick to the Trail Blazers in exchange for McCollum.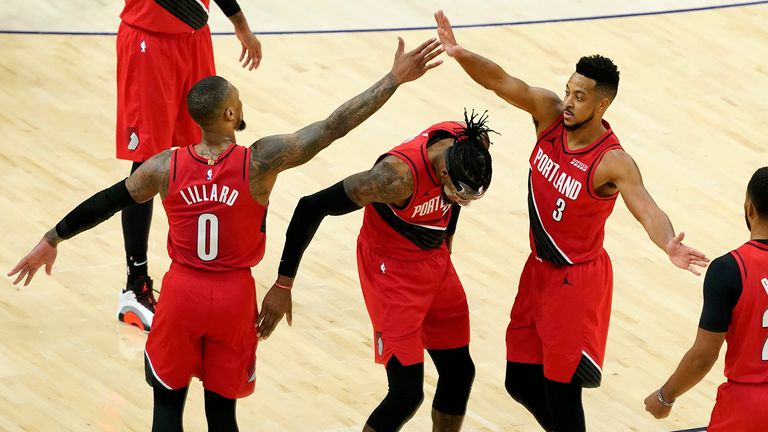 "Dealing away CJ McCollum would allow the Trail Blazers to re-tool their roster in a much-needed way while still keeping their base of Damian Lillard on the squad," Balko wrote. "The additions of Immanuel Quickly, Obi Toppin, and Kevin Knox II give the Blazers some much-needed depth that has the potential to emerge into the league's next big star."
It's just the early stages in terms of these rumours, but certainly the Portland front office should actively be looking to put McCollum on the block, something they haven't confirmed as of yet.
Nurkic – is it worth keeping him?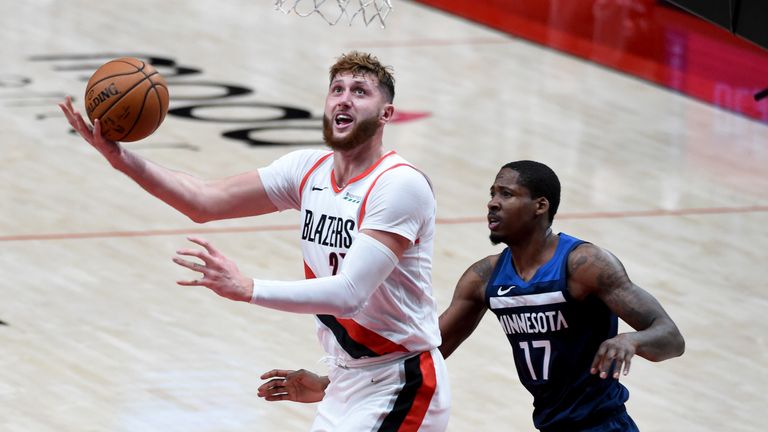 If McCollum is traded, then it could help massage the situation which is developing with Jusuf Nurkic, the Blazers' starting center.
Lillard and McCollum remained mostly guarded when asked about potential changes that could come following the loss to Denver, but Nurkic was far more vocal about his dissatisfaction.
Nurkic said he didn't know if he would return next season because the one year remaining on his contract isn't fully guaranteed and that he only wanted to return to the "right situation," and said "this is not it."
"I got a non-guaranteed contract," Nurkic said. "I don't know if I'm going to be back. I'm going to leave that to Rich Paul, my agent. We'll see what's going to happen.

Live NBA Playoffs 15: Atlanta @ Philadelphia Gm1 06.06 1800


"As far as right now, I'm just going to get away from basketball and see what my next step should be. We'll see what's going to happen. I'm not sure if I'm coming back or what's team direction is. We'll look at that later.
"I don't know where the future stands for me or for the team."
According to an article on OregonLive.com, a source claims the Blazers have no intention of simply releasing their starting center in the prime of his career.
So, Nurkic will be back with the Blazers next season unless he is traded. The Bosnian has one year remaining on the four-year, $48 million deal he signed in 2018. Nurkic is correct that the final season, at $12.9 million, is not fully guaranteed. The Blazers have until August to fully guarantee the final year, or they can pay Nurkic $4 million to walk.
It's understood that one aspect which has left Nurkic unhappy with his situation is that Stotts coached a system which prioritised 3-point shooting rather than creating looks for his big man.
"I think I could help even more," he said. "I was really respectful and trying to do what they asked of me."
Also, Nurkic hasn't been very available over the past two seasons. He broke his leg in March 2019, missing the following season until the bubble session in the summer of 2020.
All of that has to be thought about when considering his future, but with a new coach set to come in perhaps that will be the first step towards appeasing Nurkic. If Portland was to trade McCollum that might be another step along that road, although bringing another big man like Towns would likely irk him further.
Decisions will have to be made this summer, and Nurkic will be a key component in that decision making.
Time for Olshey to step up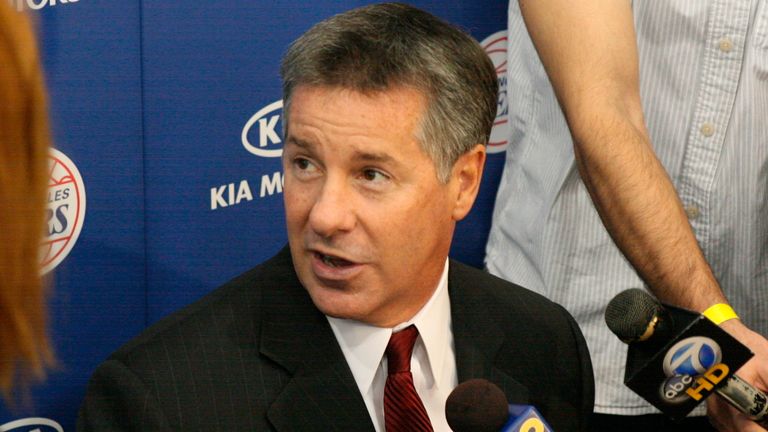 Portland's President of Basketball Operations Neil Olshey was the man responsible for drafting Lillard with the sixth pick in the 2012 draft and it's safe to say he has delivered on that and then some.
After his arrival from the LA Clippers it was the first big decision he took as part of the Oregon franchise, as Olshey explained in an article with NBC Sports Northwest.
"I was very blessed in that I got the Portland job two weeks before the draft. But, I had left a team that had Chris Paul, Chauncey Billups, Mo Williams and my young guy was Eric Bledsoe.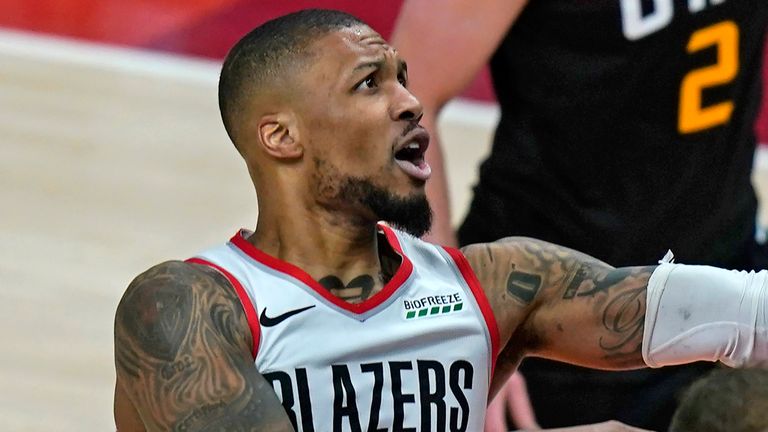 "So, I kinda had really good representations of what the point guard position should be. And it's interesting, Dame had a great workout, you know I scouted him live, because with the Clippers I was thinking early-20's [in the draft] initially for Dame when we went to go see him, he rose really late."
Perhaps that decision has bought him some time with the fanbase when it has come to his reticence to take a big swing in summers past but standing pat this summer is not an option.
It will be interesting to see what decisions he makes. This is the summer that will make or break his tenure.
Source: Read Full Article