Stephen Curry scores 51 points in 36 minutes as Golden State thrash Washington
Stephen Curry became just the fourth NBA player in the last 10 years to score 50 or more points in the first three quarters of a game, pouring in 51 in the Golden State Warriors' 144-122 victory over the Washington Wizards.
Game leaders
Washington Wizards
Points: Bradley Beal – 23
Assists: John Wall – 6
Rebounds: Morris/Oubre Jr/Smith – 4
Golden State Warriors
Points: Stephen Curry – 51
Assists: Draymond Green – 12
Rebounds: Kevin Durant – 8
Curry sandwiched an eight-point second quarter with a 23-point burst in the first quarter and a further 20 points in the third period.
He joins James Harden, Carmelo Anthony and Warriors' team-mate Klay Thompson on the list of players to score 50 or more points in the first 36 minutes of an NBA game in the past decade.
Curry did not play in the fourth quarter, finishing three points under his career high of 54.
The 51 points were an NBA season high, surpassing the 50 scored by Detroit's Blake Griffin against Philadelphia on Tuesday night.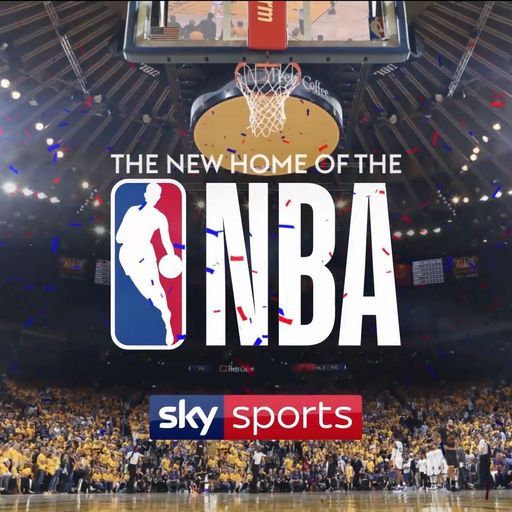 Follow Sky Sports NBA on Twitter
See the NBA's best plays and stay up to date with the latest news
Curry did a majority of his scoring on three-pointers, hitting 11 of 16, the sixth time in his career that he has made 11 or more. His career high is 13.
Kevin Durant added 30 points and Thompson 19 for the Warriors, who improved to 3-0 at home this season.
Click the video at the top of the page to watch highlights of Curry's 51-point night
Wednesday night's scores
Sky Sports is the new home of the NBA in the UK with live coverage throughout the week, including selected live games free to all Sky subscribers via Sky Sports Mix.
And www.skysports.com/nba will be your home for news, reports, video and features throughout the season while you can follow us @SkySportsNBA
Source: Read Full Article