Chris Simms Recalls The Time Vince Wilfork Busted Up His Genitals Real Good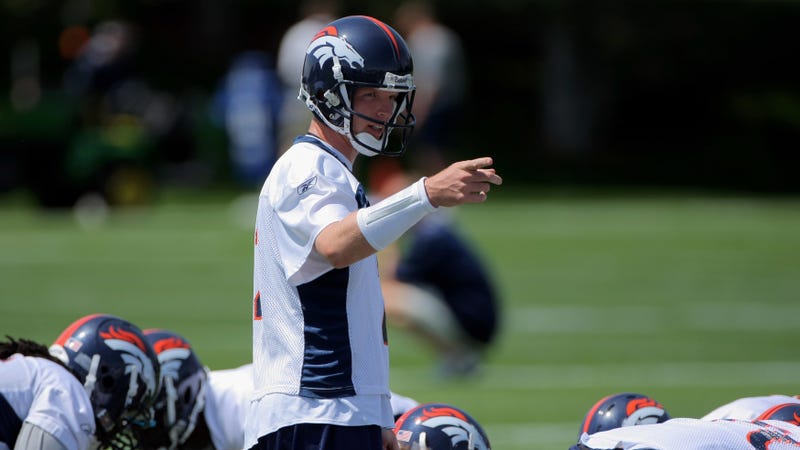 Former NFL quarterback Chris Simms, who famously got his spleen exploded during a game, went on Mike Florio's radio show today and shared the story of a different time in which he was grievously and spectacular injured by a big hit.
Advertisement
Simms spoke about the time former Patriots defensive tackle Vince Wilfork hit him in his pelvic bone, which Simms says led to this unfortunate scenario: "My genitals were purple yellow for like two weeks." He went on to say that it was "like the L.A. Lakers down there."
This got us thinking: What's the least desirable NBA color scheme for the region containing your dick and balls to resemble? The San Antonio Spurs wouldn't be great, as such a color would likely indicate death. The Chicago Bulls evoke an image of an open and festering wound, so that's not ideal, either. The Boston Celtics are probably bringing a disease requiring some form of amputation, so you really don't want that one.
Okay, good talk.
Source: Read Full Article