Denver Broncos back-up QB Chad Kelly arrested on suspicion of criminal trespassing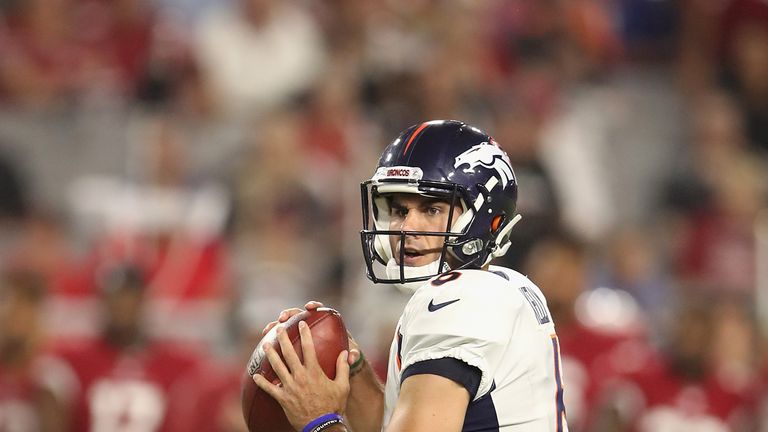 Denver Broncos back-up quarterback Chad Kelly was arrested and charged with first-degree criminal trespassing following an incident that occurred early Tuesday morning.
According to a press release from the Englewood (Colorado) Police Department, a man had entered a residence on South Lincoln Street shortly after 1 a.m. and sat down on the couch "mumbling incoherently."
The records say the man chased the intruder out, striking him in the back with a vacuum tube, before a search ensued.
Police later found the man, identified as Kelly, inside a black SUV near the Gothic Theater.
Kelly, 24, was placed in custody without incident and sent to Arapahoe County Jail. He was in court early on Tuesday and is no longer in custody.
The investigation is ongoing, according to police.
"We are disappointed that Chad Kelly was arrested early this morning," the Broncos said in a statement.
"Our organisation has been in contact with Chad, and we are in the process of gathering more information."
Kelly, the last pick in the seventh round of the 2017 NFL Draft, took the field for the Broncos for the first time in a regular-season game earlier this month, losing a yard on a play against the Los Angeles Rams on October 14.
Broncos general manager John Elway said: "We're obviously very, very disappointed in Chad and the situation that he put himself into.
"We are in the process of getting all the facts and talking to Chad, and then we'll figure out exactly which direction we're going to go. But obviously very disappointed in Chad."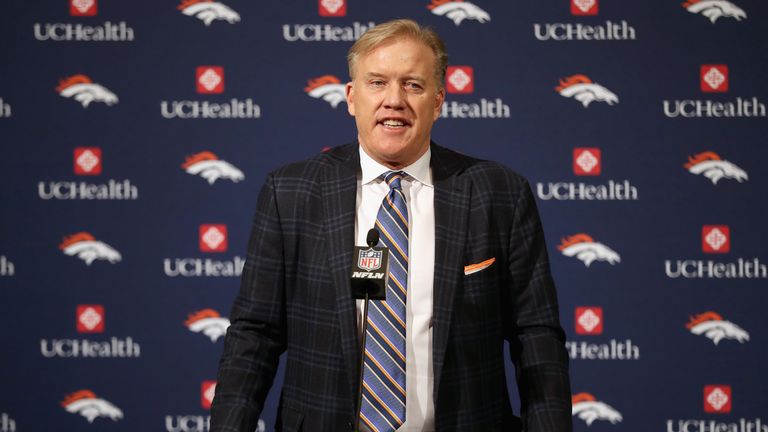 "We're obviously very, very disappointed in Chad and the situation that he put himself into."
Broncos GM John Elway
Kelly's arrest took place after he attended a team Halloween event which is hosted annually by Von Miller.
"When the team has a get-together, [it] is always a good thing," Elway said. "You like … when they get together and the camaraderie that goes along with being a team. But when you have one person that kind of puts a dent in the whole process, it's very disappointing.
"We're going to look into this, and look into it very seriously, because the charges are very, very serious and we understand that. We will look into this and then make decisions as we go."
Kelly, who is the nephew of former Buffalo Bills quarterback and Hall of Famer Jim Kelly, also had disciplinary problems in college.
He was dismissed from Clemson in April 2014 for conduct detrimental to the program. He was arrested in December 2014 following an altercation outside a bar in Buffalo and avoided criminal charges after pleading guilty to disorderly conduct and being ordered to contribute 50 hours of community service.
Source: Read Full Article