NFL trade deadline: One player every team should deal — or deal for
For a change, NFL teams are actually consistently making trades. The weather is getting colder, but the league's hot stove is cooking ahead of the 2018 trade deadline.
There already has been plenty of action counting down to 4 p.m. ET on Tuesday, Oct. 30. The Browns moved running back Carlos Hyde to the Jaguars. The Raiders sent wide receiver Amari Cooper to the Cowboys. The Giants broke down their defense by shipping cornerback Eli Apple to the Saints and tackle Damon Harrison to the Lions. 
WEEK 8 NFL PICKS: Straight up | Against the spread
The blockbusters started with a bang with Khalil Mack right before the season and Josh Gordon not too long into the season. Last year around this time, Jimmy Garoppolo, Jay Ajayi, Marcell Dareus and Duane Brown were all dealt.
Given there a lot of franchises going nowhere in 2018 and several playoff hopefuls who have holes somewhere, there's a buyer for almost every seller. Here's one player every team could ideally deal or deal for in the next five days.
NFC East
Cowboys: Trade OLB Sean Lee
Dallas learned quickly that rookie first-round pick Leighton Vander Esch is an absolute baller when Lee was hamstrung and missed three games. Lee is 32 and in the books for a $10 million cap hit in 2019. Now that they have traded for Cooper, they can sell to get a draft pick back.
Eagles: Trade for RB Jordan Howard
Le'Veon Bell would be an expensive short-term rental. With Jay Ajayi out and not trusted to return durable and the other injuries and ineffectiveness at the position, it's time instead to trade for a cheap, young, durable power back.
GRADES: Amari Cooper trade worthy risk for Cowboys, no-brainer for Raiders
Giants: Trade CB Janoris Jenkins
Eli Manning is not going anywhere because of his massive contract and no-trade clause. But the Giants might as well move Jenkins right along with Apple as he's underachieving for a bloated contract. 
Redskins: Trade for WR Demaryius Thomas
Washington needs a veteran wideout badly to help Alex Smith given all the injuries at the position. Thomas can easily assimilate to Jay Gruden and Matt Cavanaugh's West Coast offense.
NFC North
Bears: Trade RB Jordan Howard
Matt Nagy's wide-open offense has not worked out well for Howard, who's struggled in his role as a pure power runner with Tarik Cohen taking off as a vital receiver. He can return to being a solid back in another system.
Lions: Trade WR Golden Tate
Tate is 30 and becomes a free agent in '19. The Lions won't easily part with their longtime slot ace but should consider it, as they've become a better running team and will still be fine throwing the ball with Kenny Golladay and Marvin Jones Jr. as their top outside receivers.
TRACKER: Follow latest NFL deadline rumors, trade news
Packers: Trade for EDGE Jerry Hughes
The Bills seem reluctant to sell hard despite their rebuilding status, but Hughes' history with defensive coordinator Mike Pettine makes him a natural target for Green Bay and he's shown he has plenty left at 30.
Vikings: Trade for CB Patrick Peterson
The Cardinals need to listen if someone comes with an aggressive offer for Peterson and the Vikings, on the heels of all-in offseason with Kirk Cousins and Sheldon Richardson, need to keep thinking back with the Rams and Saints well positioned ahead of them. Xavier Rhodes and Minnesota's current corners haven't been as effective as needed and injuries have been a factor.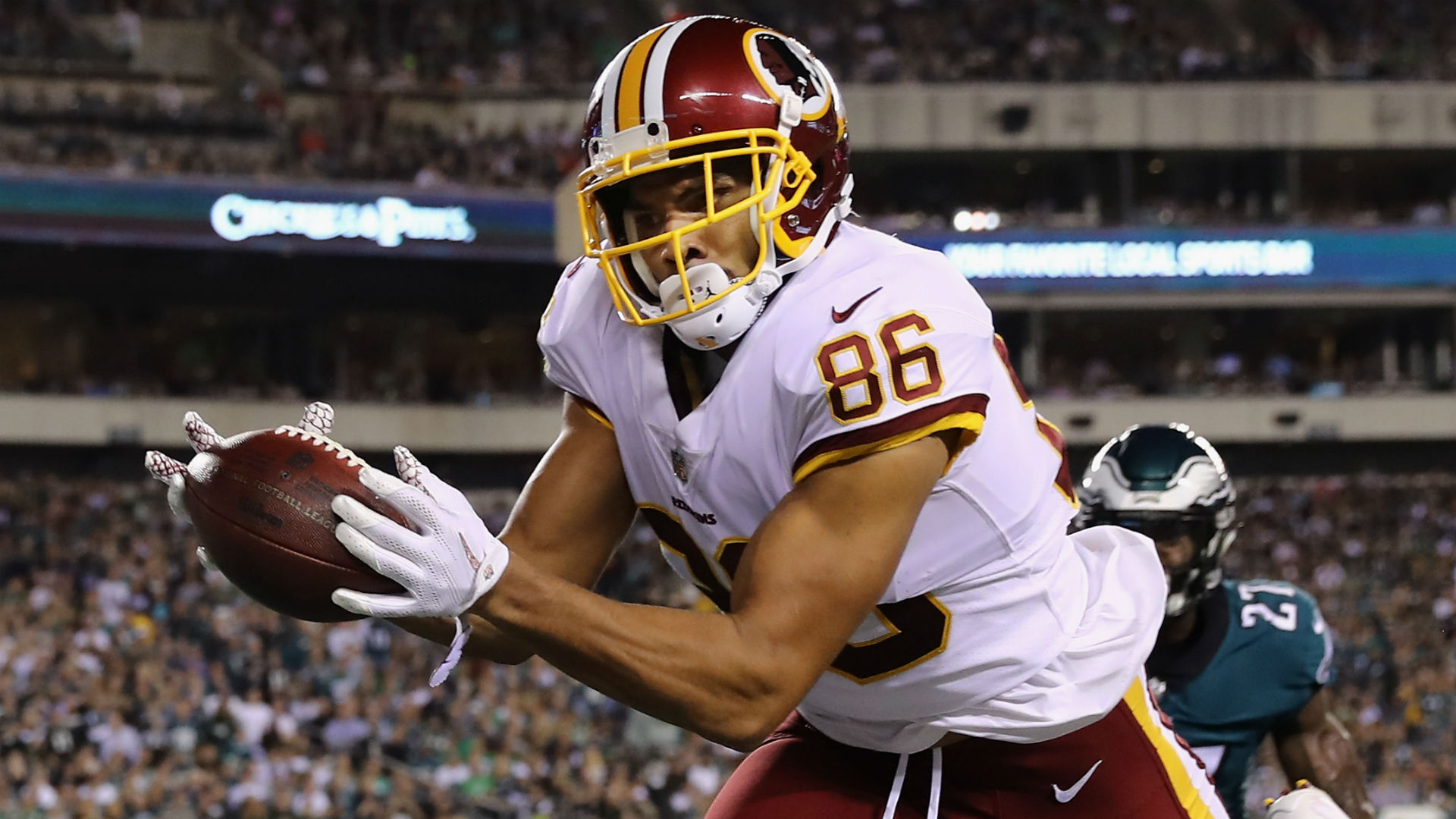 NFC South
Buccaneers: Trade WR DeSean Jackson
Jackson was burning it up early with Ryan Fitzpatrick, but he's been less of a big-play factor with Jameis Winston, with whom he's never established great chemistry on the field. The 31-year-old has showed he still has good speed left, but he's also 31 and due $10 million in '19. An Eagles reunion to replace Mike Wallace makes a ton of sense.
Falcons: Trade for G Gabe Jackson
Andy Levitre and Brandon Fusco are down for the season. Their offensive line has struggled to run the ball well and Jackson can help either the left or right side as Atlanta slowly creeps back into wild-card contention. The Raiders should want to sell anyone with a chunky salary in their rebuild.
MORE: Why are NFL trades are so rare?
Panthers: Trade for DE Markus Golden
Golden will become a free agent with the Cardinals in '19. Two years after a 12.5-sack season, he's starting to get back to rushing the passer well coming off his major knee injury. That's happening in the system of former Panthers defensive coordinator Steve Wilks, so he can be a nice boost to Carolina on the edge.
Saints: Trade for TE Jordan Reed
Reed is healthy again in Washington, but you wouldn't know it by his production with Alex Smith. The Saints don't need much else to win a championship with Apple in the mix, but a field-stretching tight end for Drew Brees would be good gravy to play off Michael Thomas and rookie speedster Tre'Quan Smith.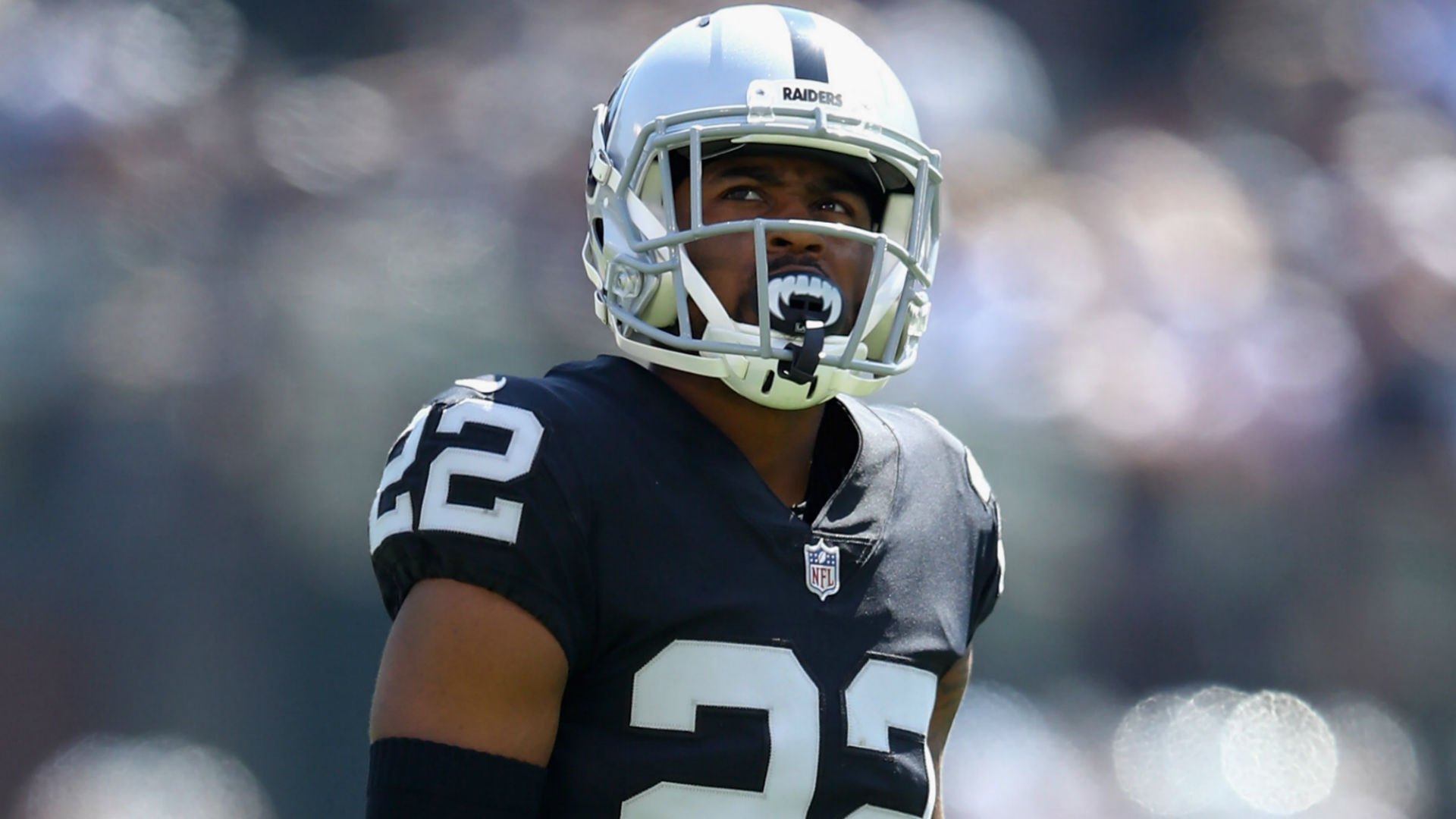 NFC West
49ers: Trade WR Pierre Garcon
Garcon has battled through age and injuries to produce little with either Jimmy Garoppolo or C.J. Beathard. He still has something left at as a 32-year-old "possession" receiver 
Cardinals: Trade LB Deone Bucannon
The safety hybrid is caught in the wrong linebacker system with Wilks. He has struggled to look anything close to his promising younger days when he was a strong run defender and good blitzer.
AN ENDLESS FIGHT, A DEFINING CHOICE
The history of athletes protesting injustices of society
Rams: Trade for EDGE Shane Ray
This one is pretty easy. Ray is a free agent in 2019 and isn't producing much in Denver. He would bring some needed pass-rush upside in a reunion with Wade Phillips.
Seahawks: Trade for CB Gareon Conley
Jon Gruden likes dealing away recent first-round picks and Seattle could continue to rebuild the Legion of Boom by getting Conley back with former Raiders defensive coordinator Ken Norton Jr.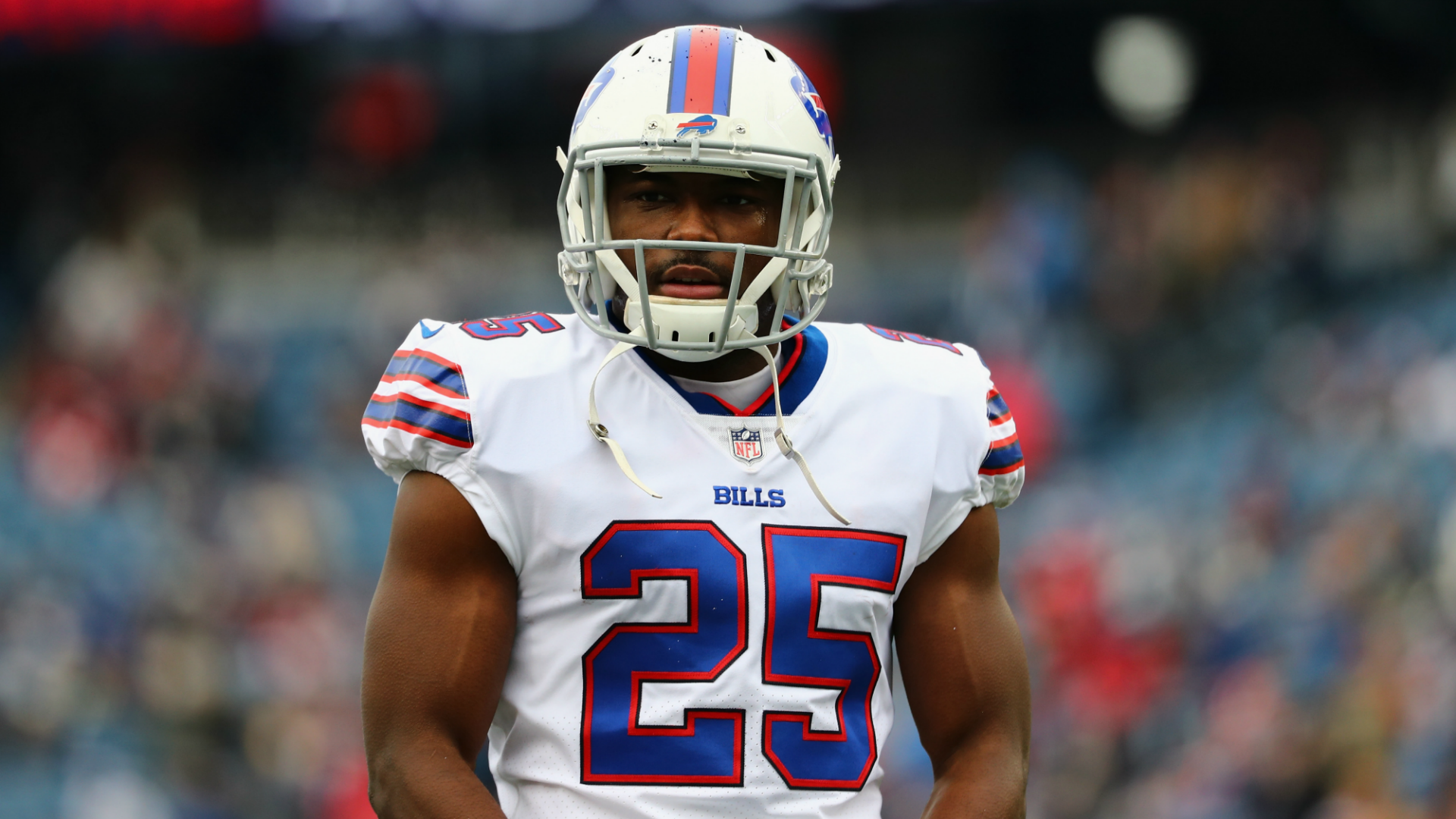 AFC East
Bills: Trade RB LeSean McCoy
McCoy is hurting and older (30). There's little motivation for him in rebuilding Buffalo, signed through the 2019 season. He still is a capable all-around back who can do a lot of little things right to help a contender.
Dolphins: Trade WR DeVante Parker
The Dolphins have made it clear they are tired of Parker's ineffectiveness and injuries, stamped by their reluctance to play him with other injuries riddling the position. He can be a sneaky flyer for the Bengals given the nagging groin injury to John Ross and the presence of former Dolphins offensive coordinator Bill Lazor.
AFTER FURTHER REVIEW
What's going on with Rob Gronkowski?
Jets: Trade for LB Deone Bucannon
Bucannon has two former defensive coordinators working in New York. One is the James Bettcher, on the trade-happy Giants. The other is Todd Bowles, who could use some versatile second-level help with a player he once loved and got out the best play.
Patriots: Trade for CB Chris Harris Jr.
The Patriots have been getting strong outside corner play from Stephon Gilmore and Jason McCourty. But they need a little more help on inside coverage considering how the Chiefs and Steelers could attack them in the playoffs. Harris would greatly raise the playmaking quotient in the slot.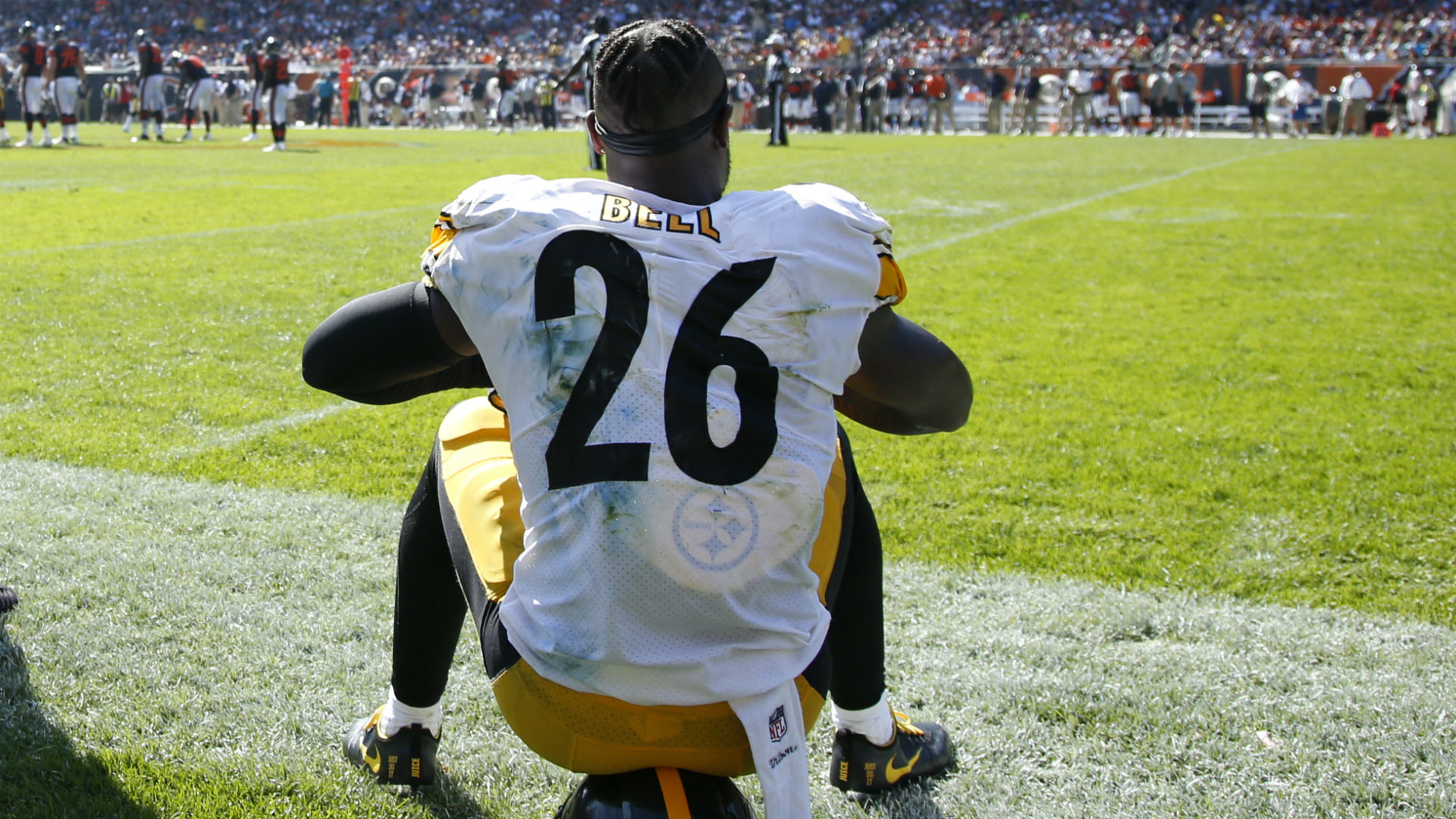 AFC North
Bengals: Trade for G Gabe Jackson
They should also be in the market for interior line help to add to their offseason overhaul that's included left tackle Cordy Glenn and rookie center Billy Price. Jackson would give them something similar to when Kevin Zeitler was an anchor.
Browns: Trade QB Tyrod Taylor
There's no point sitting on Taylor as Baker Mayfield's backup when Drew Stanton is adequate there. There are still plenty of QB-needy teams for either a reserve upgrade or stopgap starter, with the Jaguars topping that latter list.
MORE: Steelers would be wise to trade for Patrick Peterson
Ravens: Trade QB Robert Griffin III
Joe Flacco is back to playing well in the present. Lamar Jackson has delivered plenty of hints about his bright future. He's worth a flyer for many teams that have shaky starters and not much else behind, such as the Broncos or Giants.
Steelers: Trade RB Le'Veon Bell
This staring contest is ridiculous. Bell's time with the Steelers has less than a half-season left and James Conner is doing more than fine as his replacement. Now it might be too late to get the highest possible compensation for him, given teams like the Colts and Eagles have had other avenues open to solve their backfields.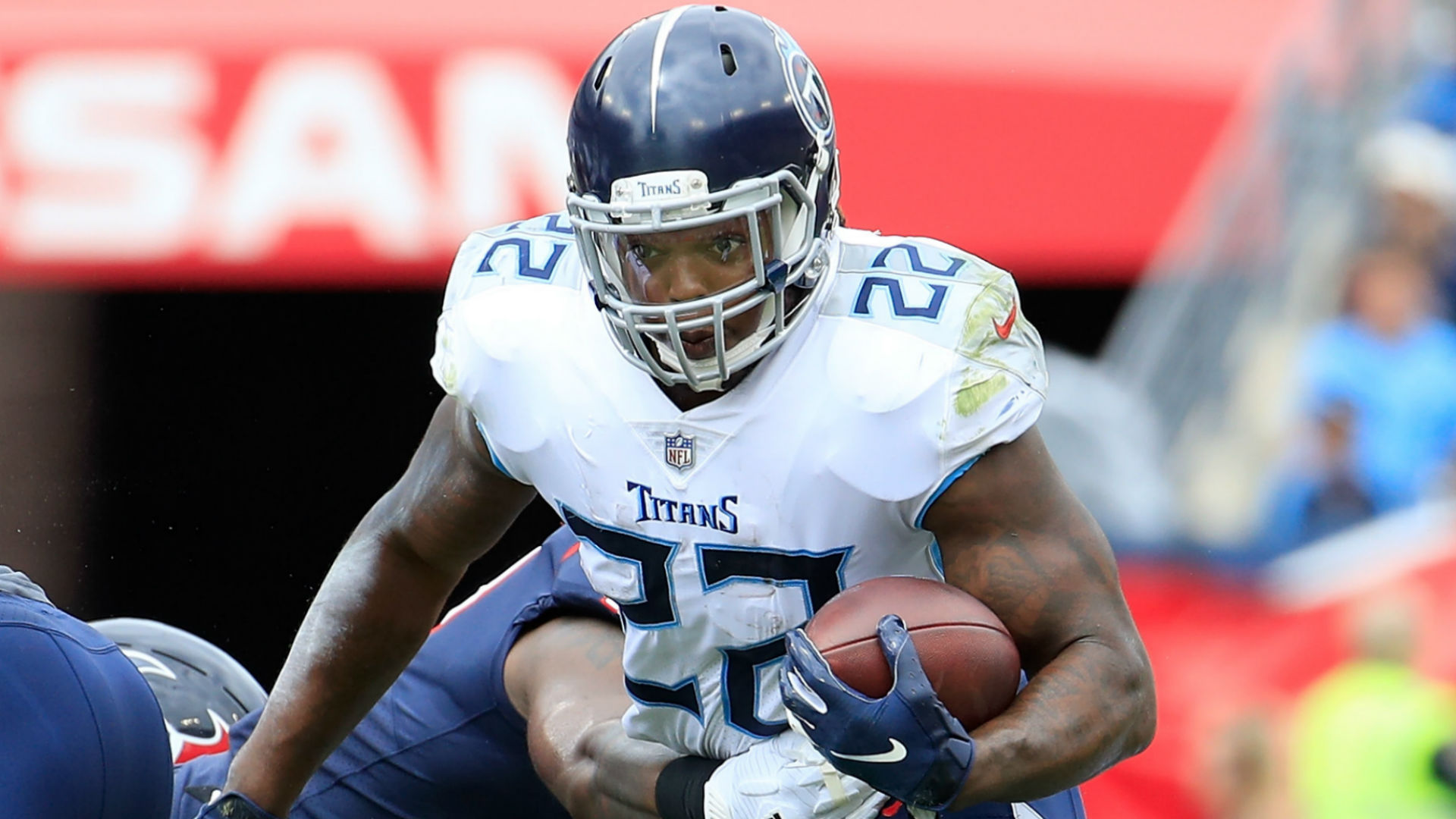 AFC South
Colts: Trade for WR Demaryius Thomas
The Colts are not totally out of the AFC South title hunt with the way Andrew Luck is playing. But they've had a ton of issues with keeping wide receivers healthy. They could use a reliable veteran to line up on the other side of T.Y. Hilton.
Jaguars: Trade for CB Chris Harris Jr.
The focus has been a ton on Blake Bortles and his turnover issues, but the Jaguars aren't going to make a blockbuster for a QB who could be just as shaky for them. Their defense has struggled most in between Jalen Ramsey and A.J. Bouye, as both D.J. Hayden and now Tyler Patmon haven't been able to stay healthy or effective. Harris would make this secondary truly nasty again.
MORE: Jaguars have quickly become NFL's biggest disappointment
Texans: Trade for any OT
Seriously, Houston has fielded one of the worst fronts in recent memory in front of Deshaun Watson. He won't survive the season taking that many hits. At this point, a lot of other team's backups (see the Bengals) are better than what the Texans have on the edges.
Titans: Trade RB Derrick Henry
The one-time Heisman winner at Alabama is now just a below-average NFL power back. They should BE able to get something in return for his pedigree. He's yet another option for the Eagles.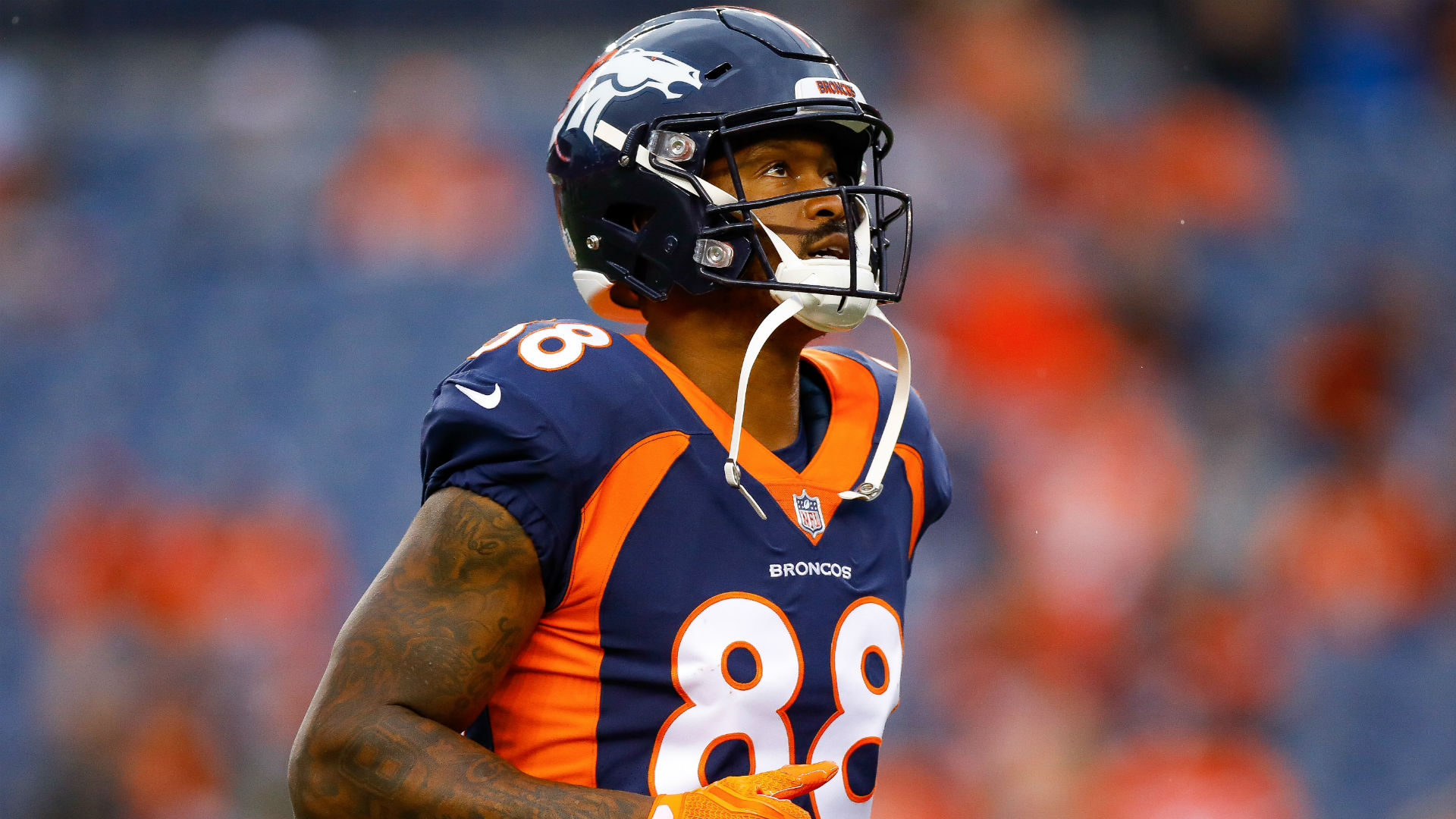 AFC West
Broncos: Trade WR Demaryius Thomas
Emmanuel Sanders is playing much better and would come with considerable more value for his age (31), but he's a key teammate to keep. Thomas is being phased out.
Chargers: Trade for OLB Sean Lee
As they wait for the return of defensive end Joey Bosa to raise their play up another notch, they should go after a veteran leader who can address their biggest defensive weakness between a strong front and a deep playmaking secondary.
Chiefs: Trade for S Landon Collins
Eric Berry's lingering heel injury had them on the brink of getting Earl Thomas — before he fractured his leg. The Chiefs should be on the phone seeing if they can wrestle Collins away from the selling Giants at the right high price of at least a first-round pick.
Raiders: Trade QB Derek Carr
Jon Gruden says they're going to hold Carr instead of folding on him, too, but nothing is guaranteed with this team anymore and it makes sense to trade Carr knowing he's fallen so out of favor with his team. The big issue is trying to move big-contract player who has underperformed. His best fit out there also is the division rival Broncos with Bill Musgrave. Unfortunately, the Giants and Jaguars (for now) aren't going to bite on him being a longer-team upgrade.
Source: Read Full Article