Ranking the 12 best NFL trade deadline deals since 2015
The trade deadline in the NFL is not quite the holiday it is in Major League Baseball, but no longer is it the functional equivalent of Arbor Day.
Over the past five years, stuff actually has happened as pro football's trade deadline approached. This year, we saw the Steelers trade for linebacking help in Avery Williamson, the Bucs get Steve McLendon for their defensive line and defensive end Jordan Willis move to the 49ers.
And that's just what the Jets have been up to in the past two weeks.
In 2015, a mere five years ago, there was only one trade transacted in the NFL between Oct. 15 and the Nov. 3 deadline. There were 10 this season, still with hours to go before the deadline.
That's a dramatic change in a short time. This requires two elements, equally essential to the process: Contending teams have determined that they can assimilate acquired players rapidly enough for them to contribute to championship pursuits, and failing teams have seized upon the value of acquiring even meager assets for players on burdensome or expiring contracts.
Whether the Jets eventually can turn their capitulation into championships remains to be seen, but many of the teams that wound up on this list of the top 12 deadline-type deals since 2015 — those transacted after Oct. 15 — achieved great things.
Here's a look back.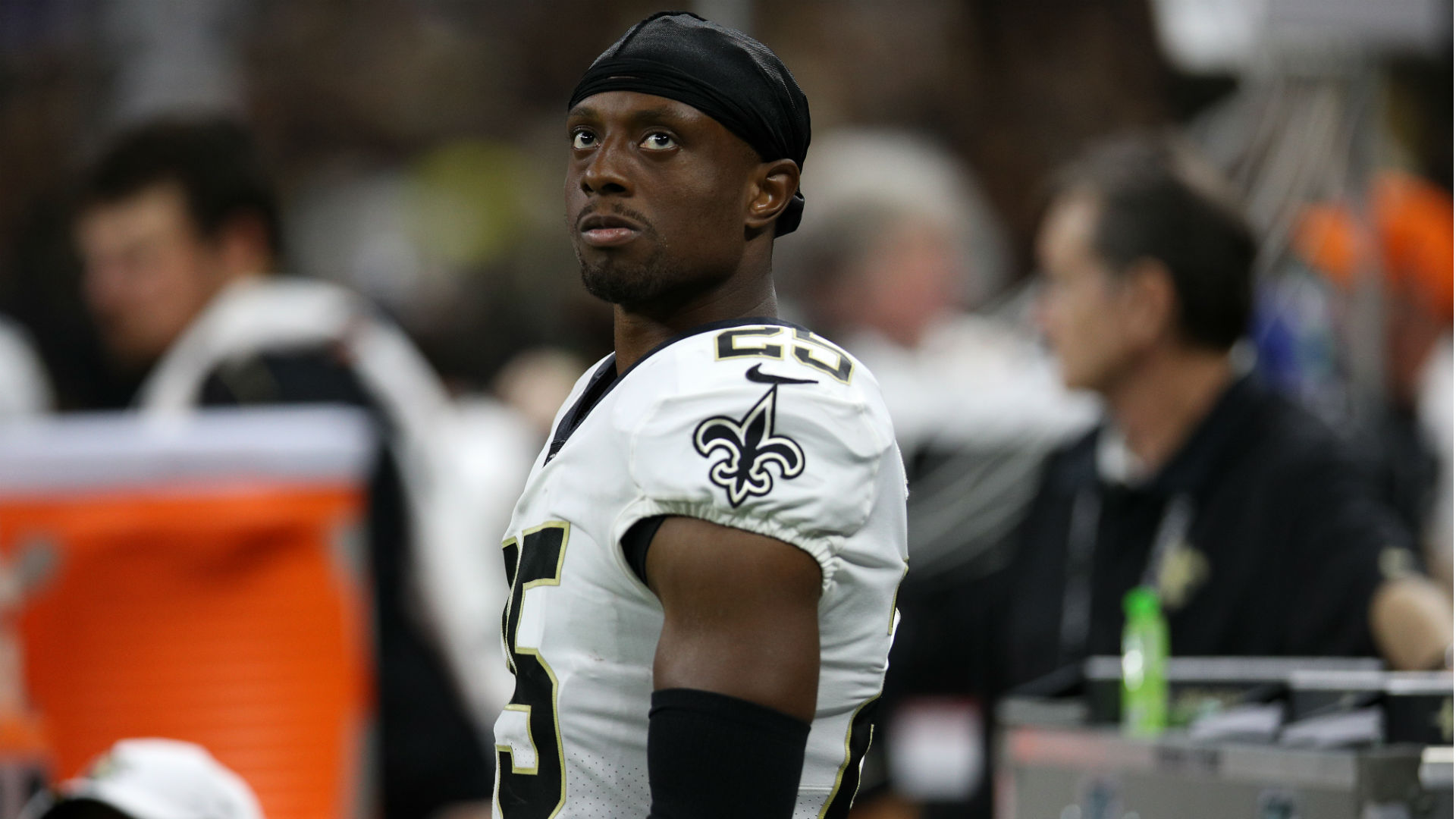 When traded: Oct. 23, 2018
Acquired by: New Orleans Saints
From: New York Giants
Price: 2019 fourth-round pick and 2020 seventh-round pick
Overview: Apple started a dozen consecutive games after moving to the Saints in 2018, including the overtime NFC title-game loss to LA. He had a 10-tackle game in a victory over Atlanta and delivered nine tackles in a victory over the Steelers that helped clinch home-field advantage in the playoffs. But the team wasn't interested in committing to his fifth-year option for 2020, which would have been worth $13.7 million. He started 15 games for them in 2019, when the Saints went 13-3 but lost their initial playoff game, in overtime against the Vikings. He was able to find only a one-year deal from the Panthers, who cut him after he'd appeared in two games.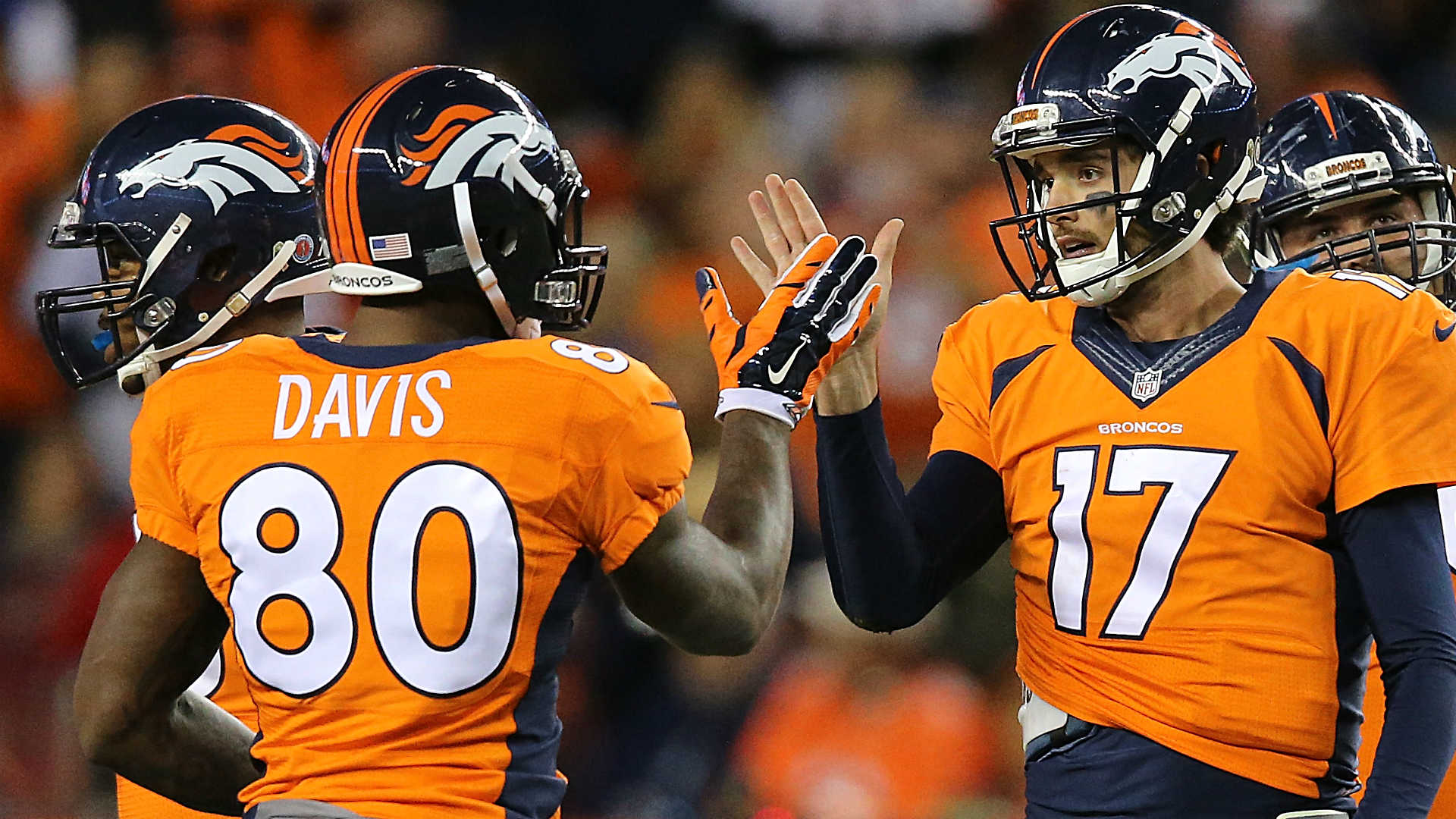 When traded: Nov. 3, 2015
Acquired by: Denver Broncos
From: San Francisco 49ers
Price: 2016 sixth-round pick and seventh-round pick (Denver also received 2016 seventh-round pick)
Overview: The Broncos' 5-4 finish after acquiring Davis was enough to get them the AFC West title and homefield advantage in the playoffs — because they'd started 7-0. He was not the problem; the QB position was a wreck until the team just decided to trust Peyton Manning's experience and an overwhelming defense. Davis caught 20 balls in the regular season but did not contribute statistically to the team's playoff run or Super Bowl victory. His experience there was considered to be a disappointment by both sides, but he did leave with a ring.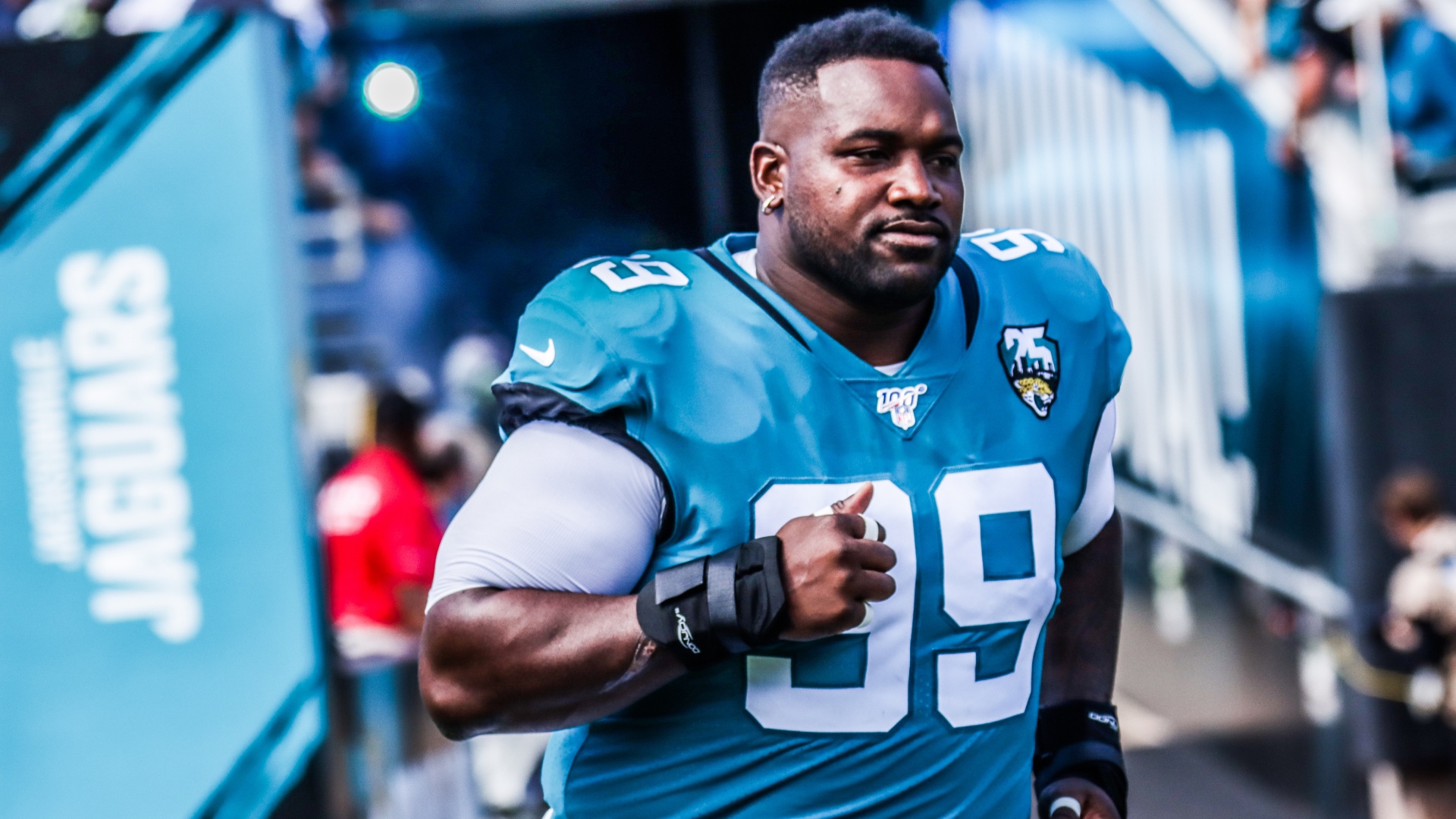 When traded: Oct. 28, 2017
Acquired by: Jacksonville Jaguars
From: Buffalo Bills
Price: Conditional 2018 sixth-round pick
Overview: Dareus started only one game as the Jaguars made their impressive run to the 2017 AFC Championship game, but within four weeks after his arrival was playing more than 50 percent of the team's defensive snaps on the interior of the line. He recorded one sack in both the upset victory over the Steelers in the AFC Divisional round and the 24-20 loss to the Patriots in the title game. Dareus started 15 games the following season and six in 2019 before a core muscle injury ended his season.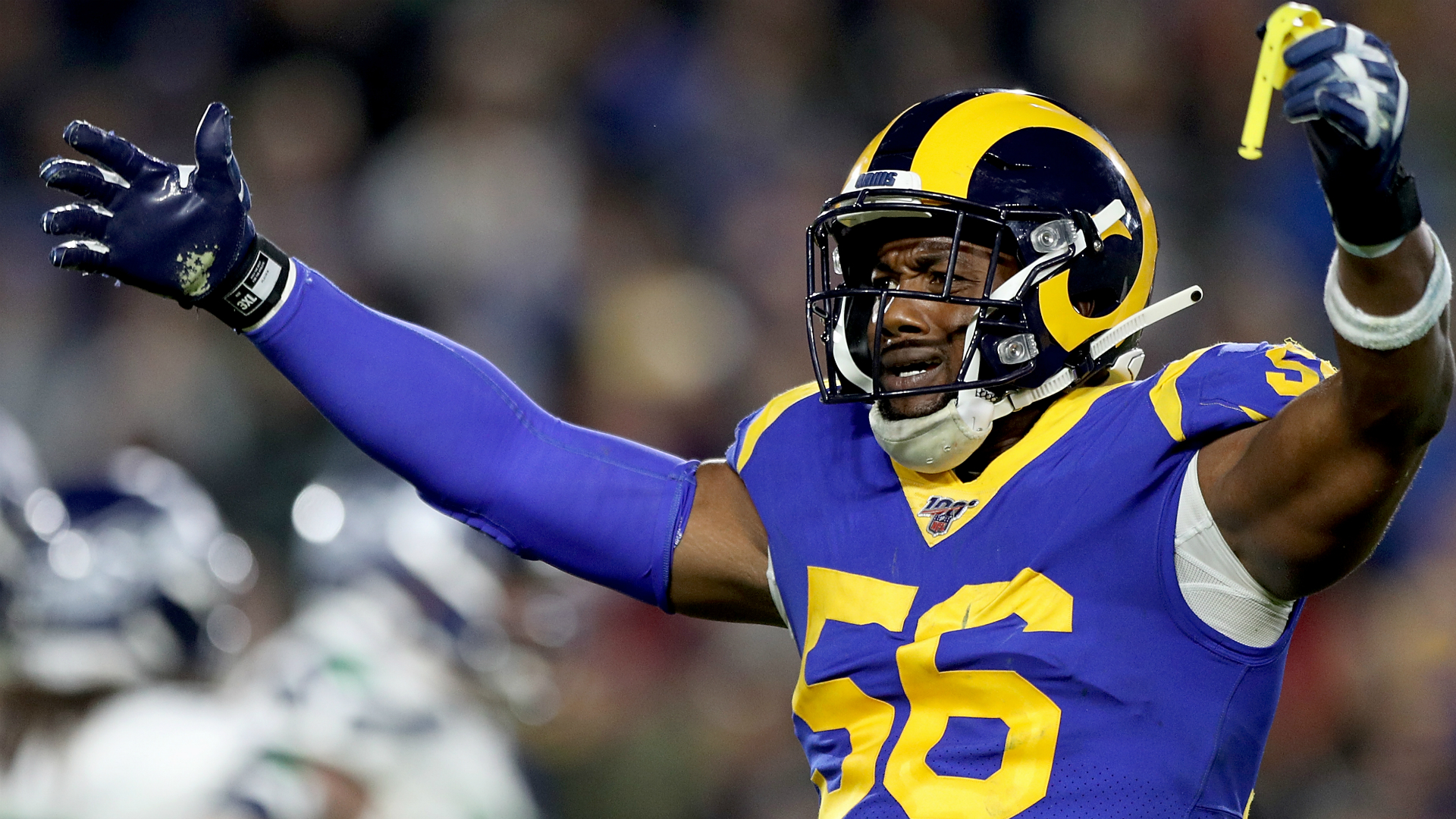 When traded: Oct. 30, 2018
Acquired by: Los Angeles Rams
From: Jacksonville Jaguars
Price: Conditional 2019 third-round pick and 2020 fifth-round round pick
Overview: Fowler needed only two games to move into the Rams lineup at outside linebacker, though he'd been a defensive end in college and with the Jaguars. Like Ajayi, Fowler was a player who clashed with team management in his first stop. In LA, he made his first start in Week 11 of the 2018 season and remained in the lineup through the Super Bowl loss to New England. His hit on Drew Brees in the NFC title game helped produce an overtime interception that led to the winning score.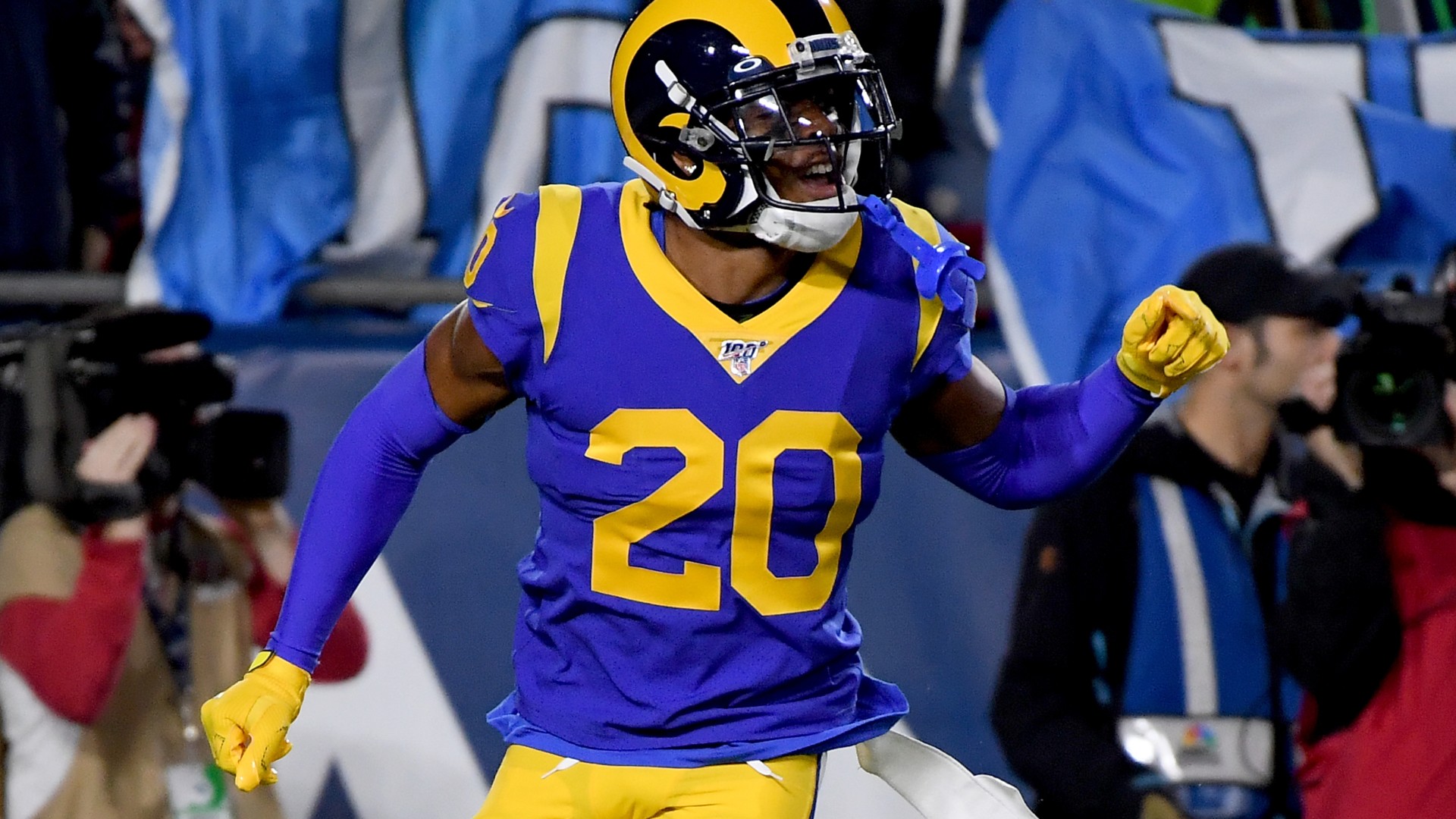 When traded: Oct. 16, 2019
Acquired by: Los Angeles Rams
From: Jacksonville Jaguars
Price: 2020 first-round pick, 2021 first-round pick and 2021 fourth-round pick.
Overview: Ramsey is a better player than many of those higher on this list, but the price the Rams paid was exorbitant and profligate. The Rams are 10-6 since acquiring Ramsey, going 5-4 down the stretch last year and missing the playoffs and starting 5-2 in 2020. There is some question of whether this year's NFC East-heavy schedule to date has revealed the Rams as a serious contender this season. Pro Football Focus rated Ramsey only the 15th-best cornerback in the league through seven weeks. We'll know more about the efficacy of this trade as the Rams traverse the next month of their schedule: Seahawks, Bucs, 49ers and Cardinals.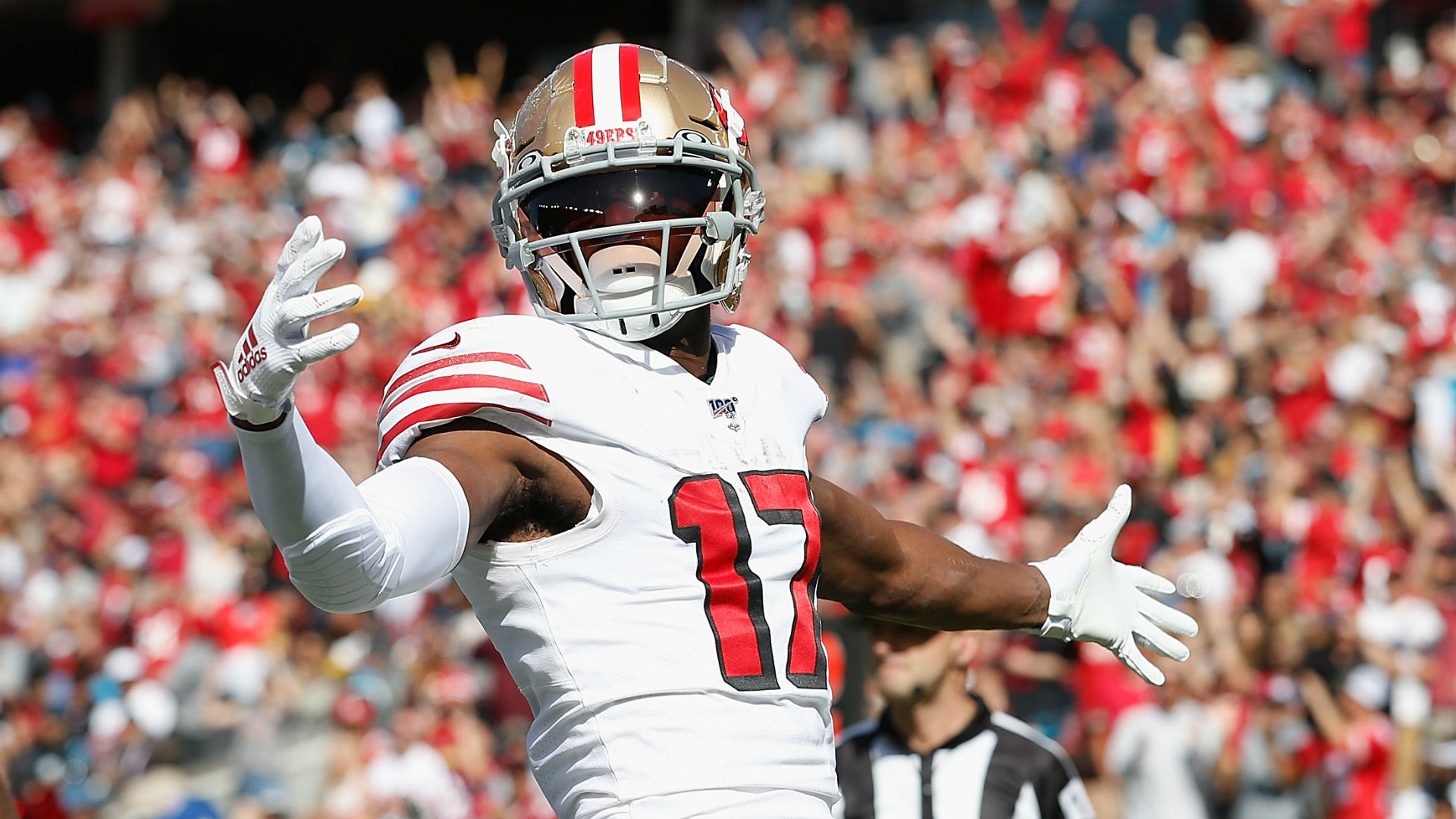 When traded: Oct. 22, 2019
Acquired by: San Francisco 49ers
From: Denver Broncos
Price: 2020 third-round and fourth-round picks (SF also received 2020 fifth-round pick)
Overview: Sanders ranked second among 49ers wide receivers in receptions for the 2019 season, with 36 catches for 502 yards and three touchdowns, even though he played only 10 games. That's how badly the 49ers needed wideout help, especially as Marquise Goodwin dealt with nagging injuries that eventually ended his season. His three catches in the Super Bowl didn't change the outcome, but the Niners got there.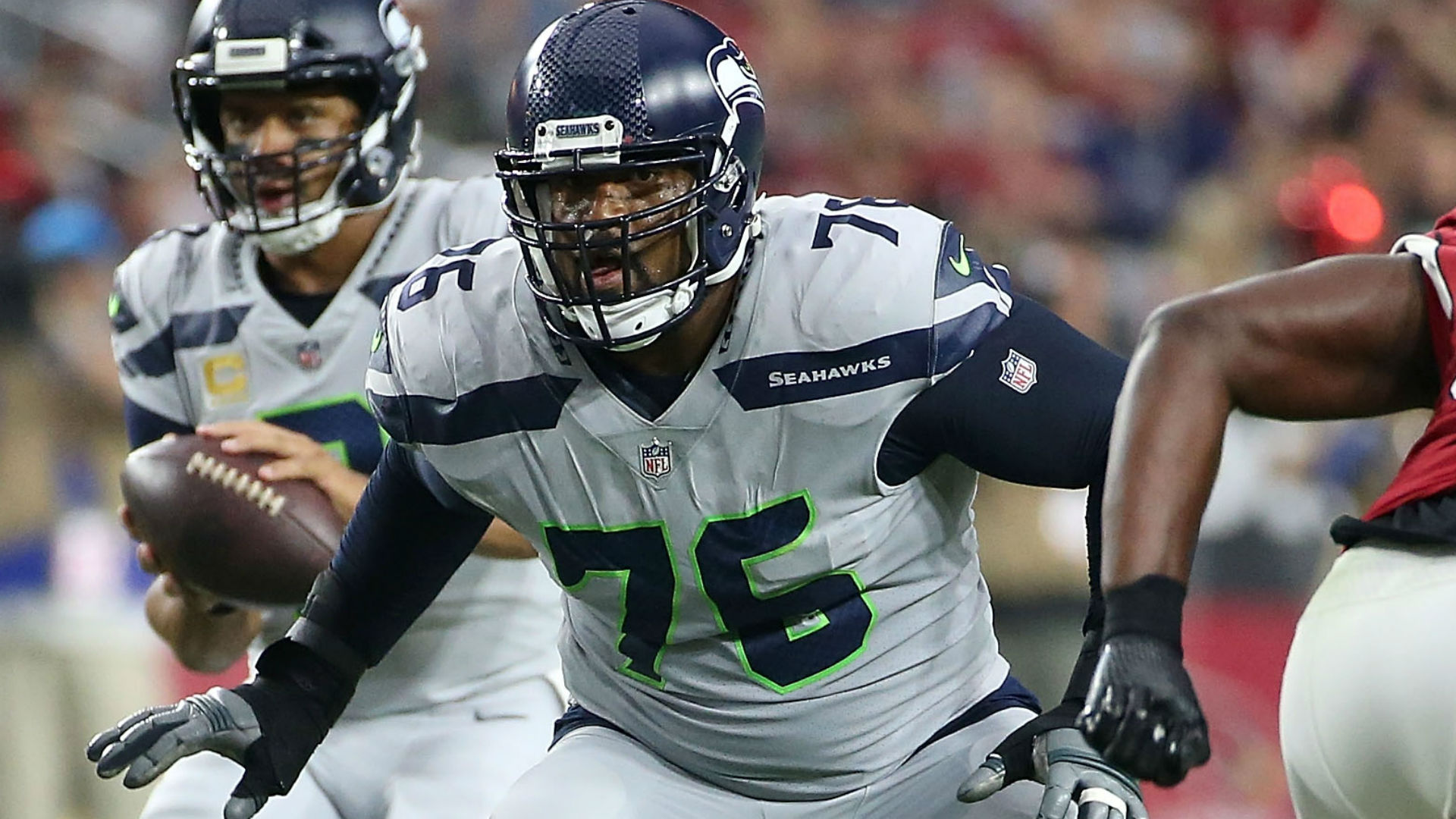 When traded: Oct. 31, 2017
Acquired by: Seattle Seahawks
From: Houston Texas
Price: 2018 third-round pick and 2019 second-round round pick (Seattle also received a 2018 fifth-round pick.
Overview: Brown no longer is the Pro Bowl regular he was in the prime of his career, but he has started 44 games for the Seahawks and has gotten raves for his play this season from some in the Seattle media, including veteran Seattle Times football writer Bob Condotta.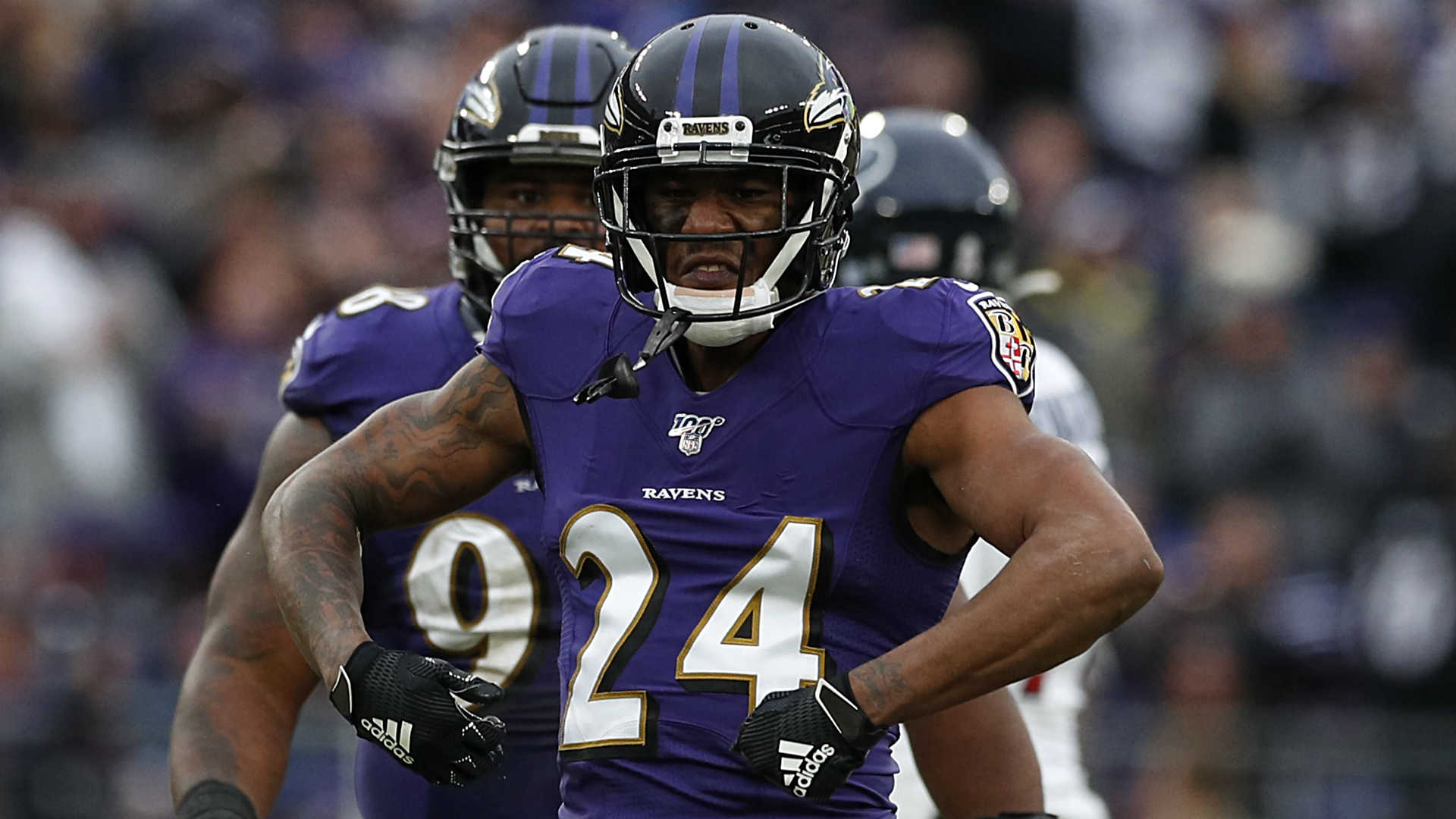 When traded: Oct. 16, 2019
Acquired by: Baltimore Ravens
From: Los Angeles Rams
Price: LB Kenny Young, 2020 fifth-round pick
Overview: The Ravens didn't lose many before Peters arrived last season, but they were perfect in 10 regular-season games after he showed up and immediately jumped into the starting lineup. He produced three interceptions and 10 passes defensed for the 2019 AFC No. 1 seed. He was unable to prevent a playoff upset against the Titans, but this season he has two more picks for the 5-2 Ravens. He signed a three-year, $42 million contract in the offseason.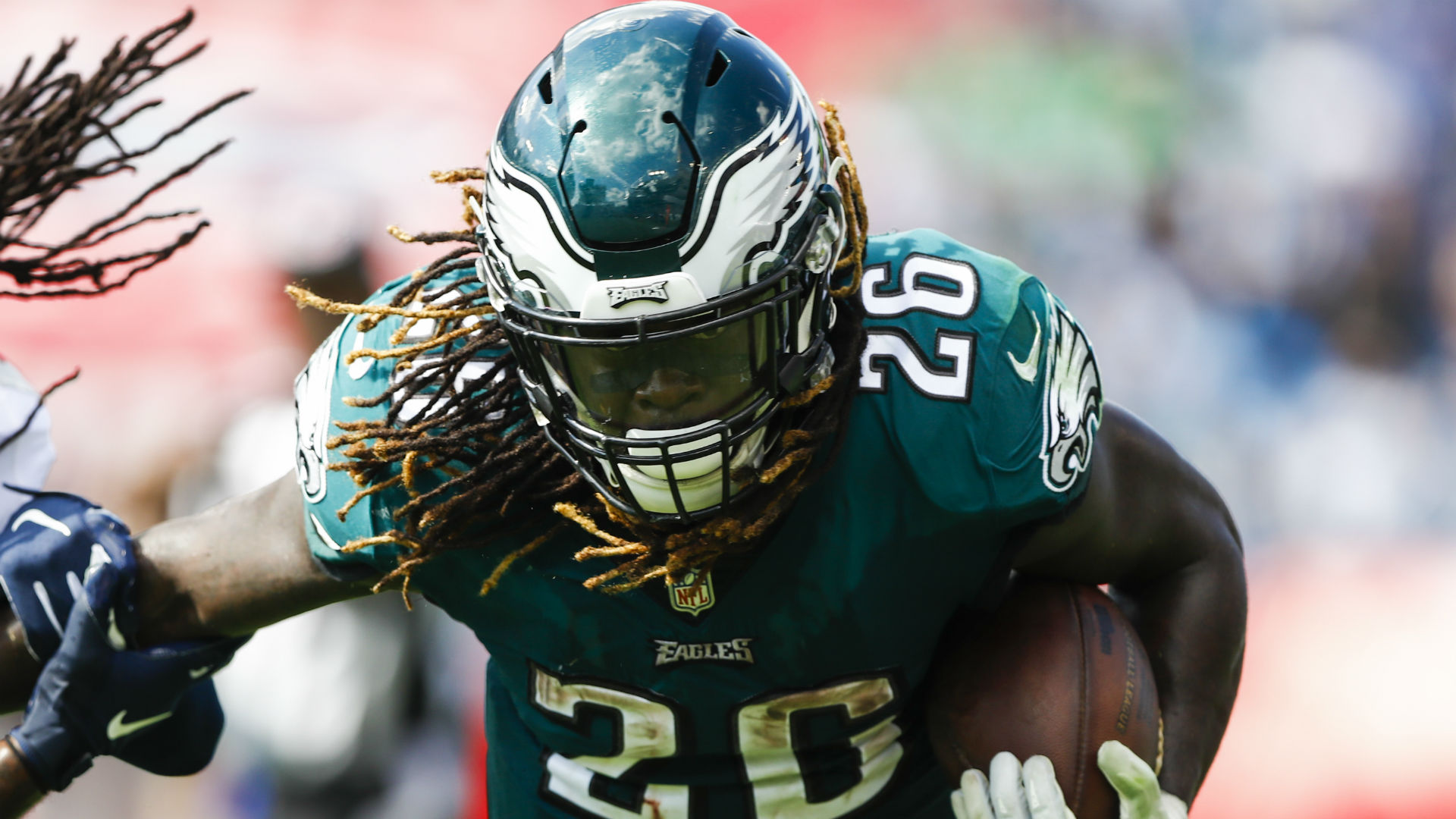 When traded: Oct. 31, 2017
Acquired by: Philadelphia Eagles
From: Miami Dolphins
Price: Conditional 2018 fourth-round pick
Overview: Ajayi's impressive second season in Miami helped lead the Dolphins to the playoffs, but occasionally he clashed with then-coach Adam Gase — which is turning out to be a recurring theme for those playing for Gase. In Philadelphia, Ajayi was less busy — the Eagles already had LeGarrette Blount — but more consequential. He produced 408 yards and 5.8 per carry in his seven regular-season games that season and led the team in rushing in two of three postseason games, including 73 yards in the NFC title game against the Vikings. He became a Super Bowl champion with 57 rushing yards in the OT triumph over the Patriots.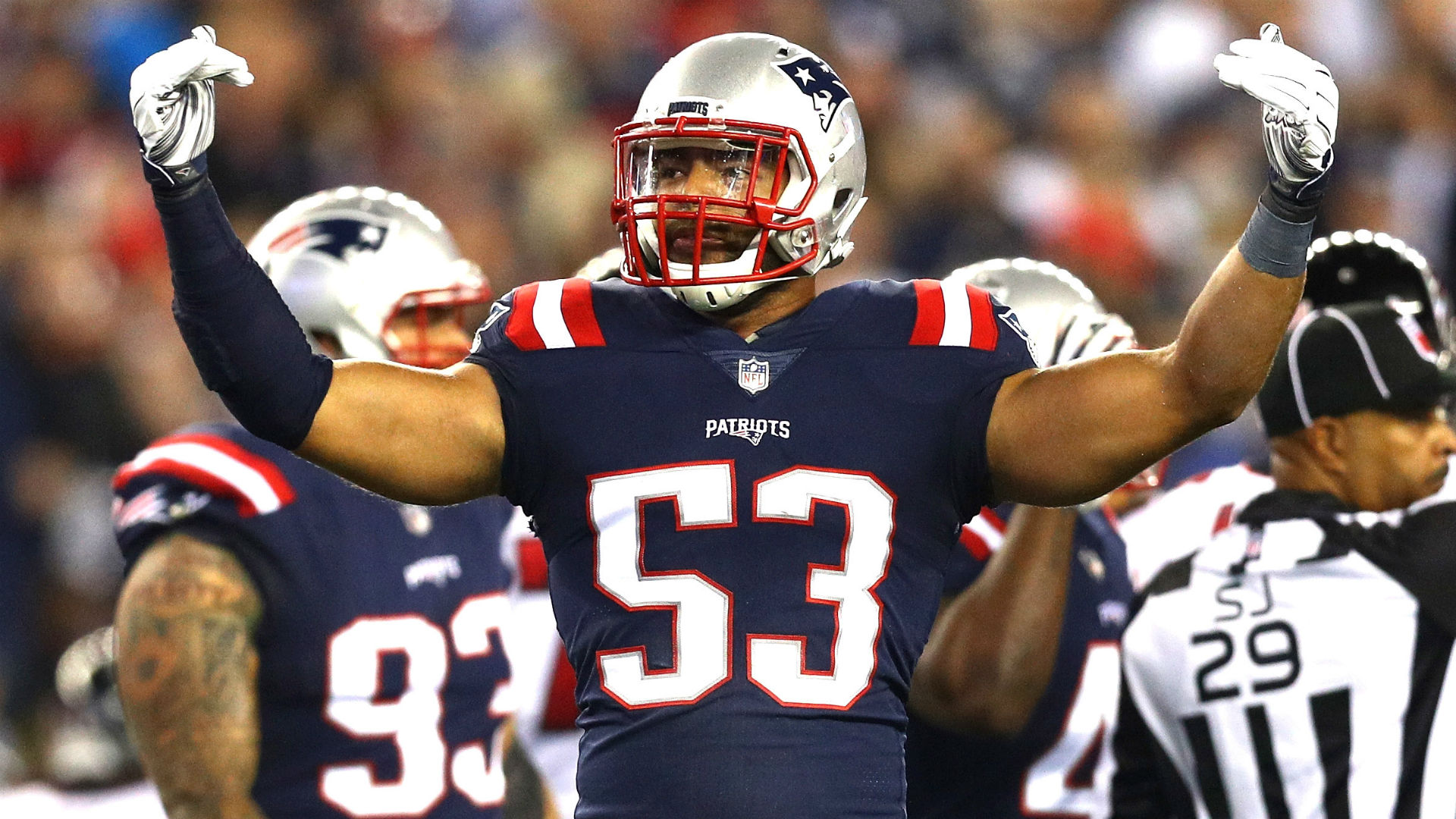 When traded: Oct. 25, 2016
Acquired by: New England Patriots
From: Detroit Lions
Price: 2017 sixth-round pick (Patriots also received 2017 seventh-round pick)
Overview: Van Noy did not become an immediate starter for the Patriots and never became a star, but he started 45 games over four seasons, appeared in three consecutive Super Bowls and helped win Lombardi Trophies in 2016 and 2018. His best statistical season was 2019, when he delivered 6.5 sacks, seven tackles for loss and 15 quarterback hits. He cost the Patriots basically nothing to acquire and less than $14 million over the time he spent in New England.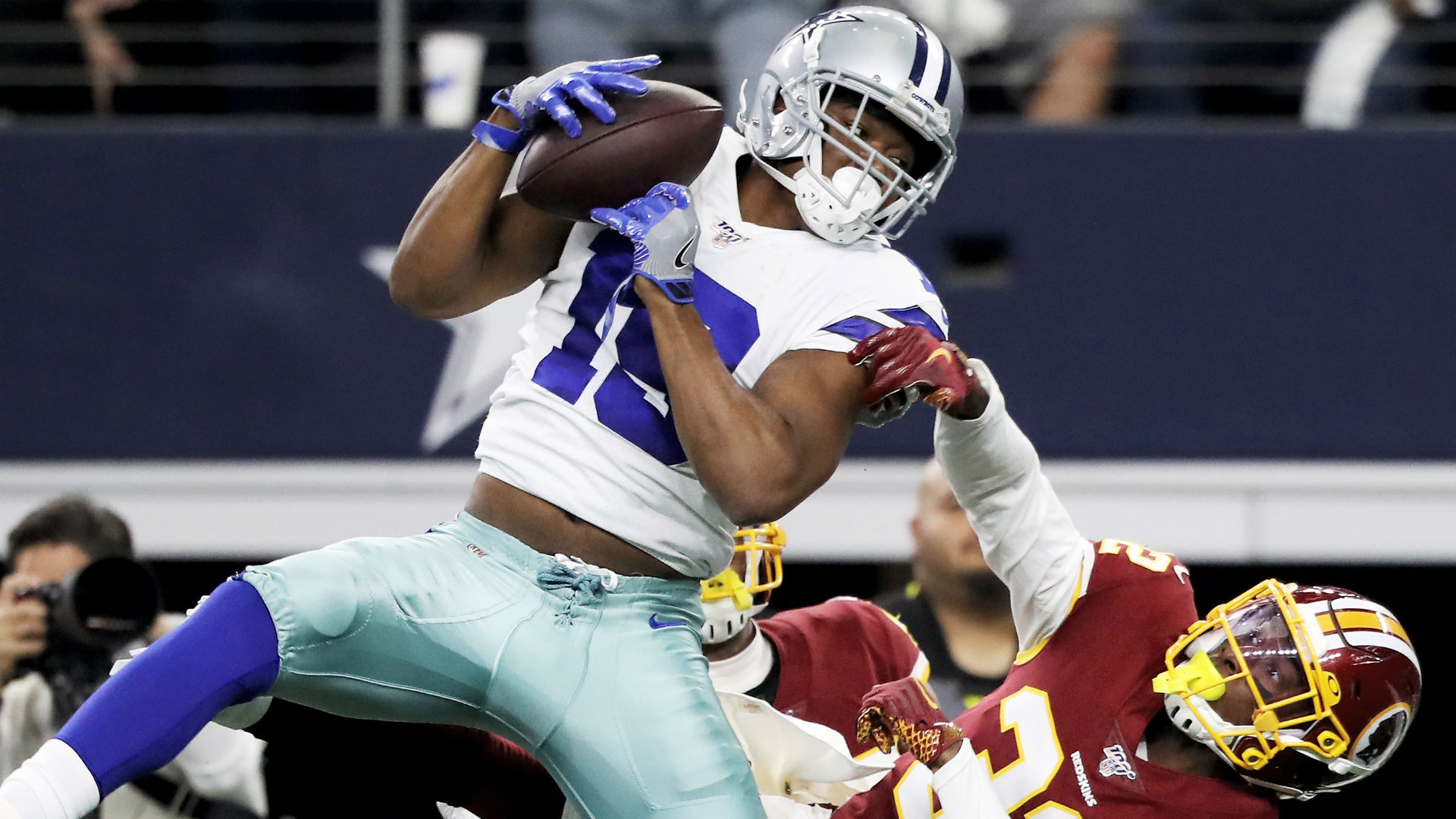 When traded: Oct. 22, 2018
Acquired by: Dallas Cowboys
From: Oakland Raiders
Price: 2019 first-round pick
Overview: Cooper's arrival in 2018 coincided with a 7-1 stretch drive that got the Cowboys into the playoffs and even led to a Wild Card round victory over the Seahawks. Cooper caught 53 balls for six touchdowns in those eight games, including seven for 106 yards in the playoff win. He caught 79 passes for 1,189 yards last season, but the Cowboys only managed an 8-8 record. They rewarded him with a five-year, $100 million deal, but an injury to quarterback Dak Prescott has led to him being less dynamic. He is targeted more frequently and catching more passes, averaging only 10.9 yards, and has scored just twice.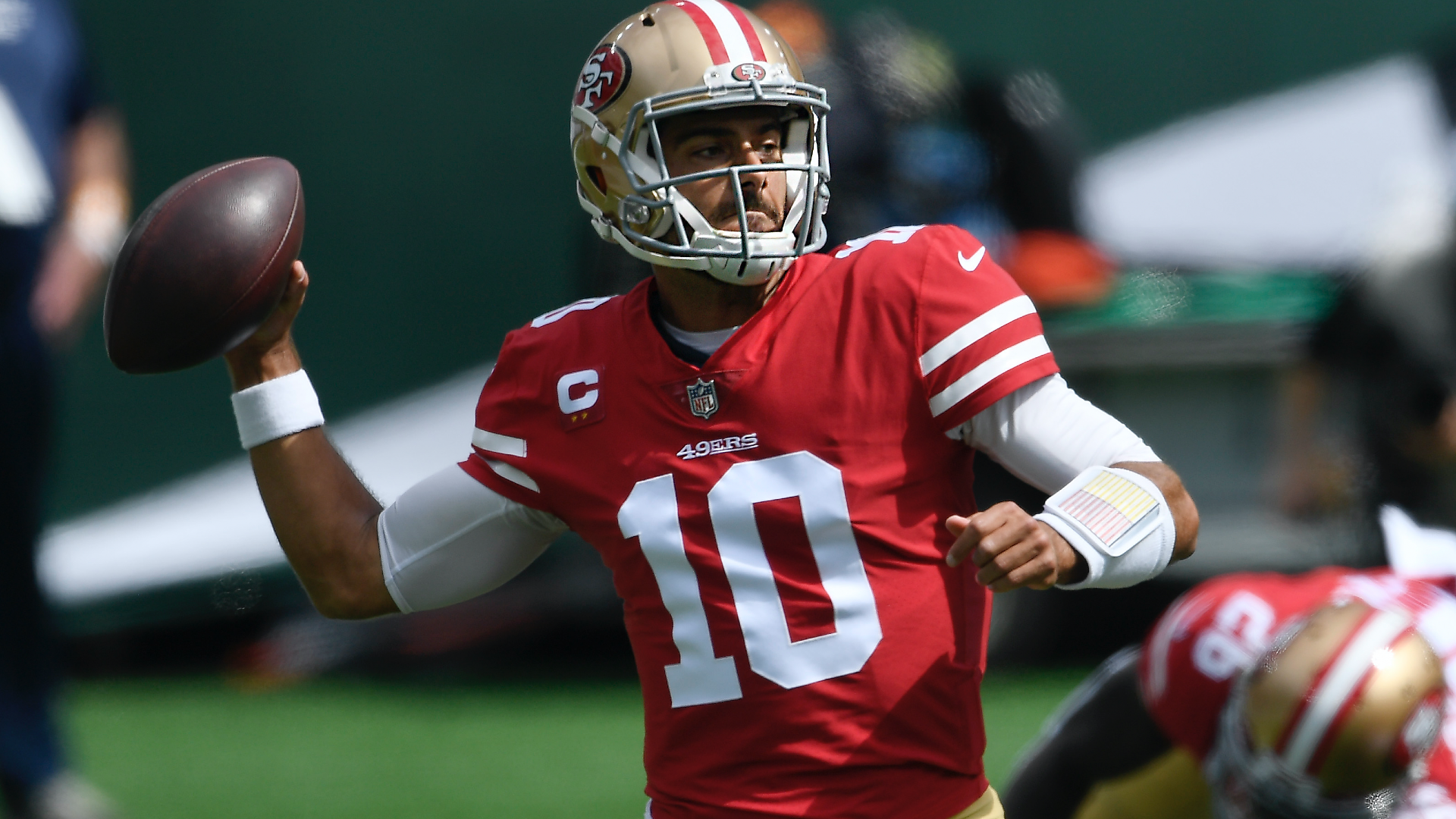 When traded: Oct. 31, 2017
Acquired by: San Francisco 49ers
From: New England Patriots
Price: 2018 second-round pick
Overview: The 49ers are paying Garoppolo like a superstar franchise quarterback, and though he has not yet played at a Pro Bowl level, he did get the team within 15 minutes of its sixth Lombardi Trophy. After he went 5-0 as a starter upon being acquired, the team gave him a five-year deal worth $137.5 million. He played only three games the next season because of injury, but in 2019Garoppolo directed the team to a 13-3 regular season, a spot in the Super Bowl and a 20-10 lead entering the fourth quarter. Alas, that last period included only 49 offensive yards in four possessions.
Source: Read Full Article