F1 news LIVE: Lewis Hamilton future still 'unclear' with Sebastian Vettel tipped for Red Bull return
With the dust settled after a thrilling 2021 F1 season, Lewis Hamilton's future remains unclear with no commitment yet from the seven-time world champion that he wants to return to unseat Max Verstappen after his maiden championship with Red Bull. The Mercedes star came unstuck against the Dutchman in the controversial Abu Dhabi Grand Prix but has since remained off the grid without a hint over his future in the sport.
Some questionable decisions from race director Michael Masi may spark change in the sport, with Toto Wolff furious in the aftermath of the drivers' world title slipping away from Mercedes. Nico Rosberg has recently discussed the events that unfolded and Masi's role: "It was good what they [the stewards] did in the incident at the beginning of the race, but actually there I think it went Lewis' way and he should have let him past," Rosberg told Sky F1. "So it's really one-one in terms of fundamental decisions during the race."
Elsewhere, Sebastian Vettel's future has been discussed with Bernie Ecclestone touting him for a return to Red Bull to prove he still has the speed to compete with the very best drivers. Follow all the latest news below.
Recommended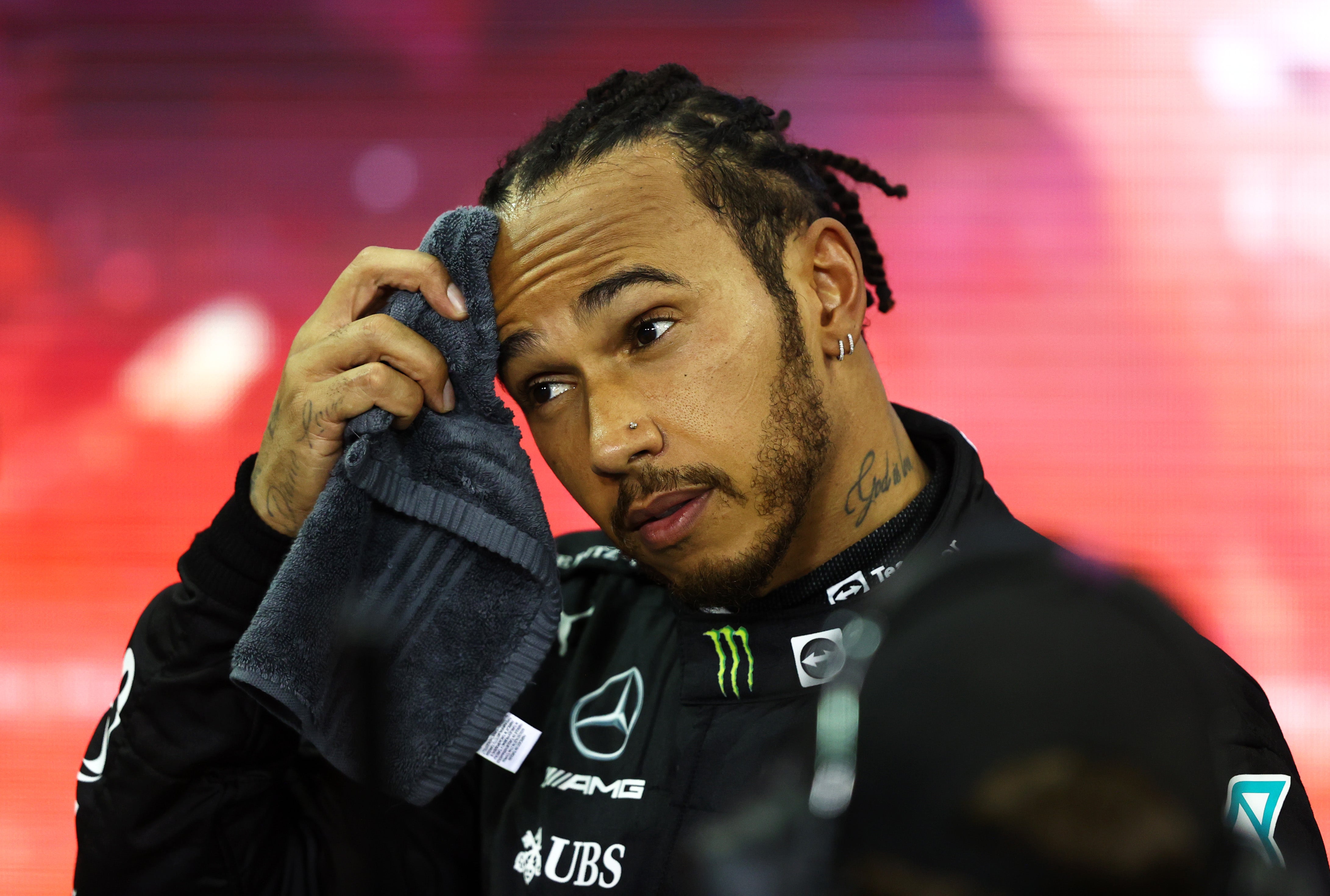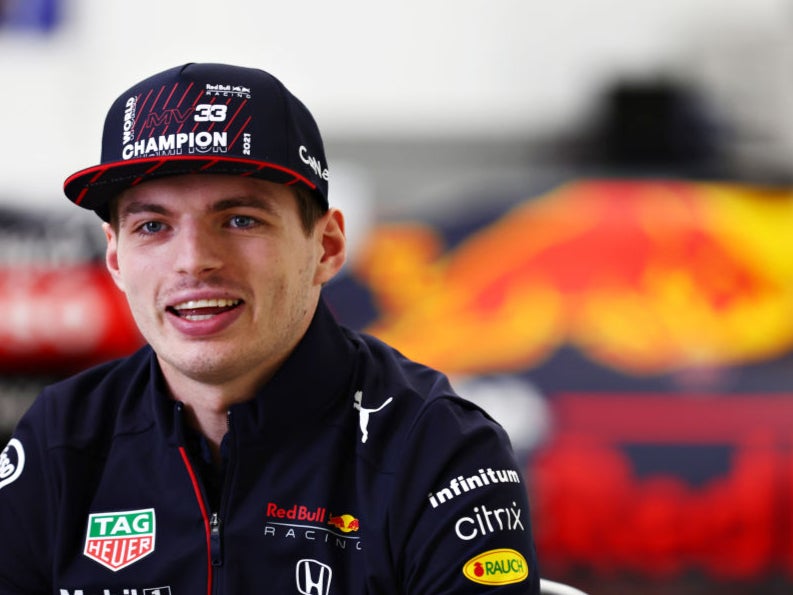 The end of "preferential communications"?
Here's more on this: https://www.independent.co.uk/sport/motor-racing/formula1/f1-hamilton-verstappen-wolff-horner-fia-b1990720.html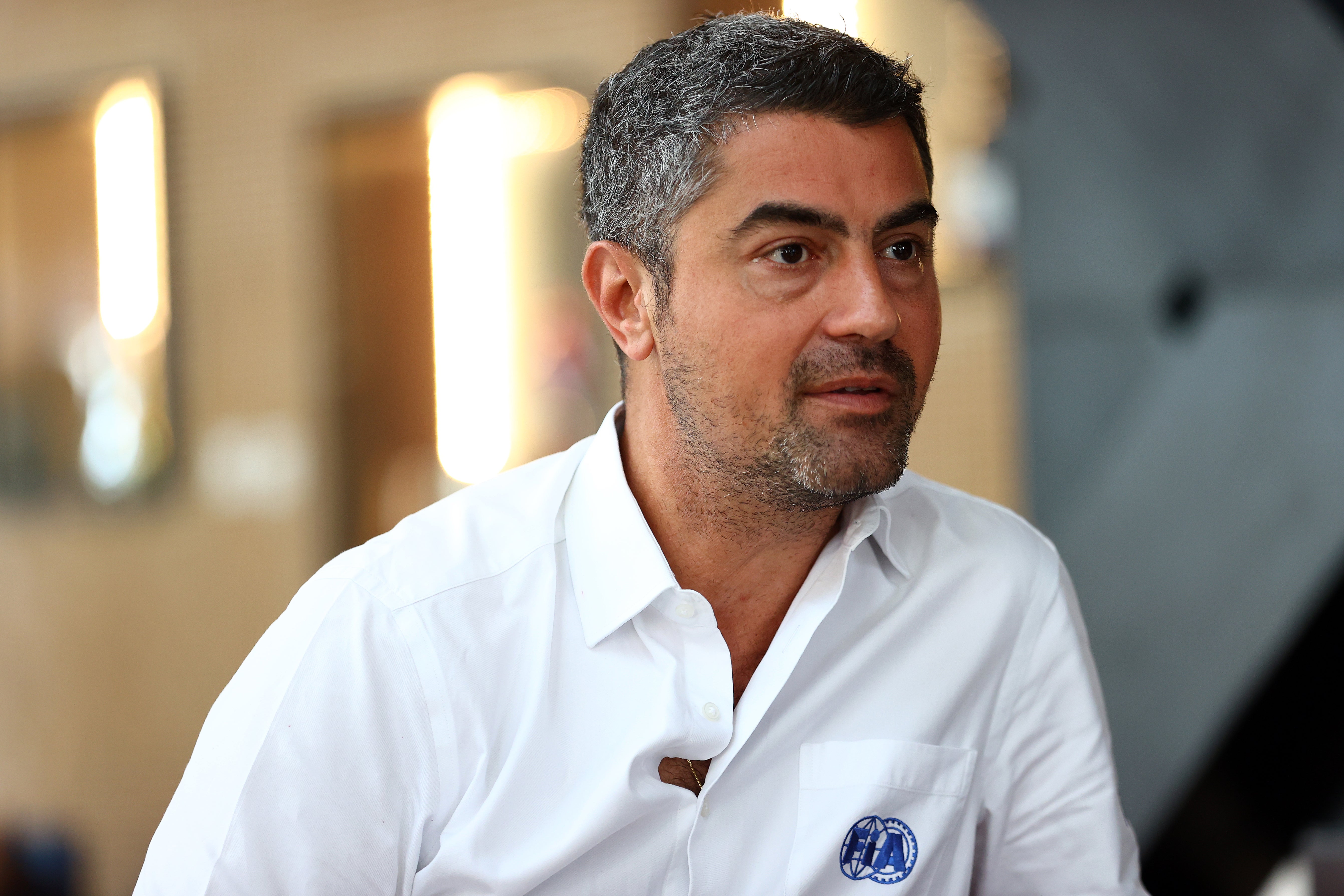 F1 race director Michael Masi
The end of "preferential communications"?
Lord Peter Hain, the Vice-Chairman of the All Party Parliamentary Group on F1, has said that "preferential communications" need to be stopped during races. He spoke to Express.co.uk.
Lord Hain added: "There has to be integrity all around. There can't be preferential communications with certain teams rather than others. I think that's the most important thing."
This is as a result of the final race of the last F1 season and the constant communications between race director Michael Masi and Christian Horner and Toto Wolff.
It has been argued that team bosses can persuade the F1 race director, and they shouldn't be allowed to influence any decisions.
Lord Hain concluded: "There must be no repeat of this."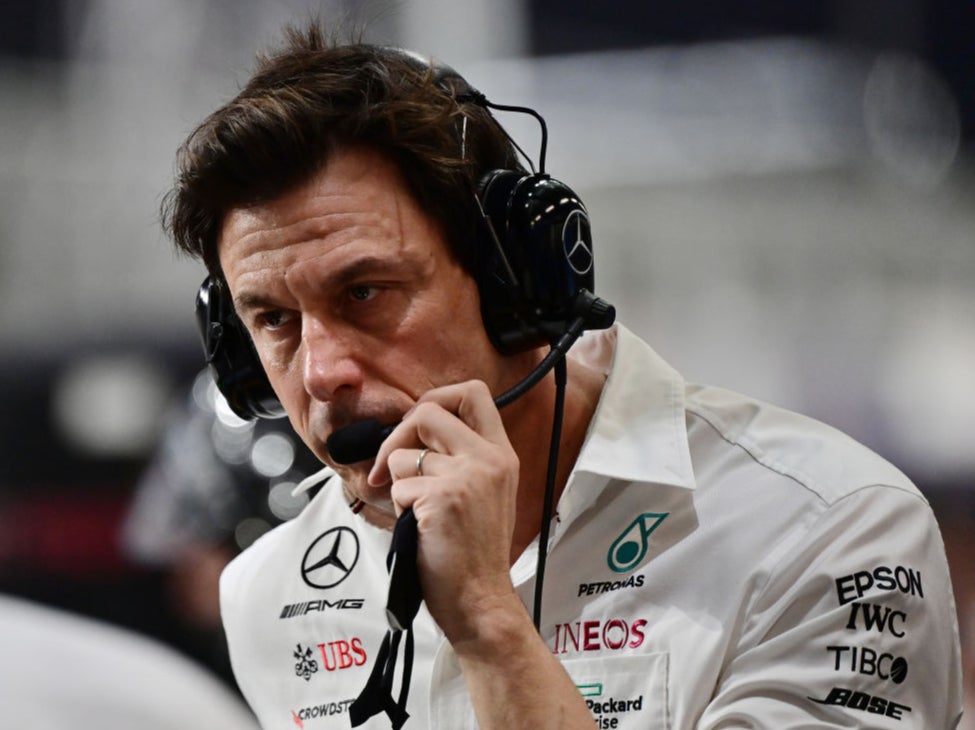 Toto Wolff trying to get his point across to the race director
Is F1 losing its fans?
According to Stefan Johansson, a lot of people have watched their last ever F1 race.
In his blog, the former F1 driver said: "I've had messages from so many people within the racing industry and they mostly say that was the last F1 race they will ever watch."
This is clearly not a good look for the sport and Johansson just "wish[es] the season could have been decided in a fair way."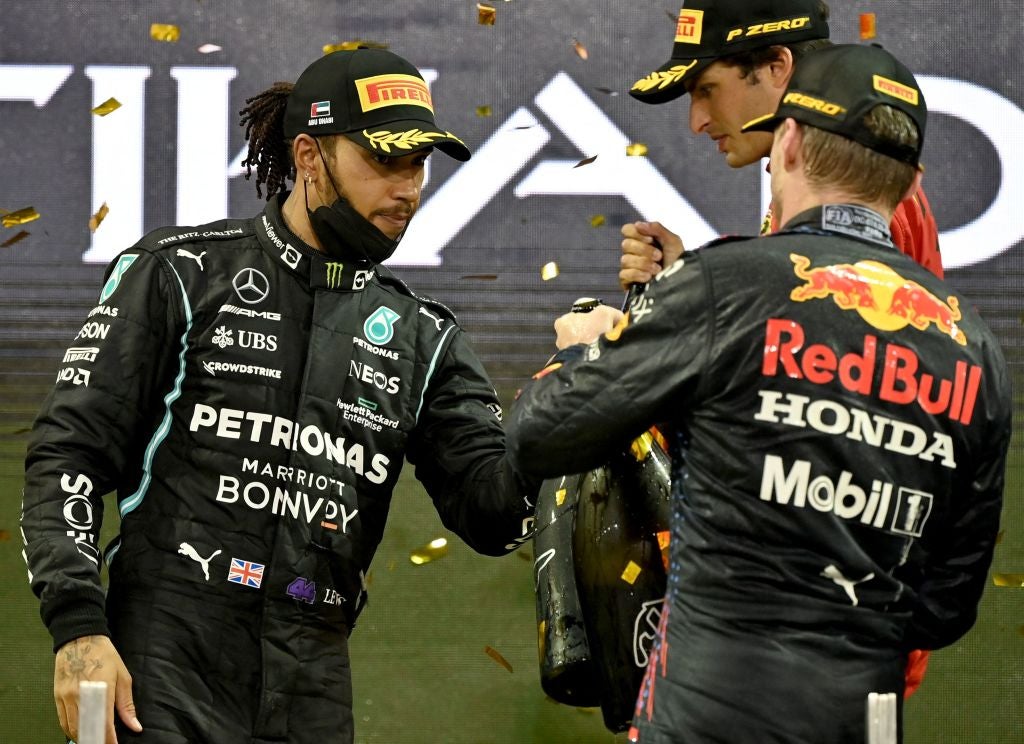 Max Verstappen won the Championship in controversial fashion
Gasly's disappointment…
Pierre Gasly has expressed his disappointment about not being promoted to drive for Red Bull next season.
When speaking to Auto Motor und Sport, Gasly stated how he believed his performance warranted an opportunity to represent Red Bull but he is yet to get the chance to return to the organisation.
He is hoping that in 2023, when many drivers' contracts expire, he will be able to secure a contract driving a faster car.
Vettel's call for change
Vettel has also called for change when it comes to how sustainable the sport is.
The Aston Martin driver backed up fellow racer Lewis Hamilton and called for Formula 1 to make changes, particularly to how they travel and their environmental impact.
When speaking to Süddeutsche Zeitung, Vettel said: "This [last] year, Formula One flew from Mexico City to São Paulo and then to Qatar within three weeks. That travel plan was not smart."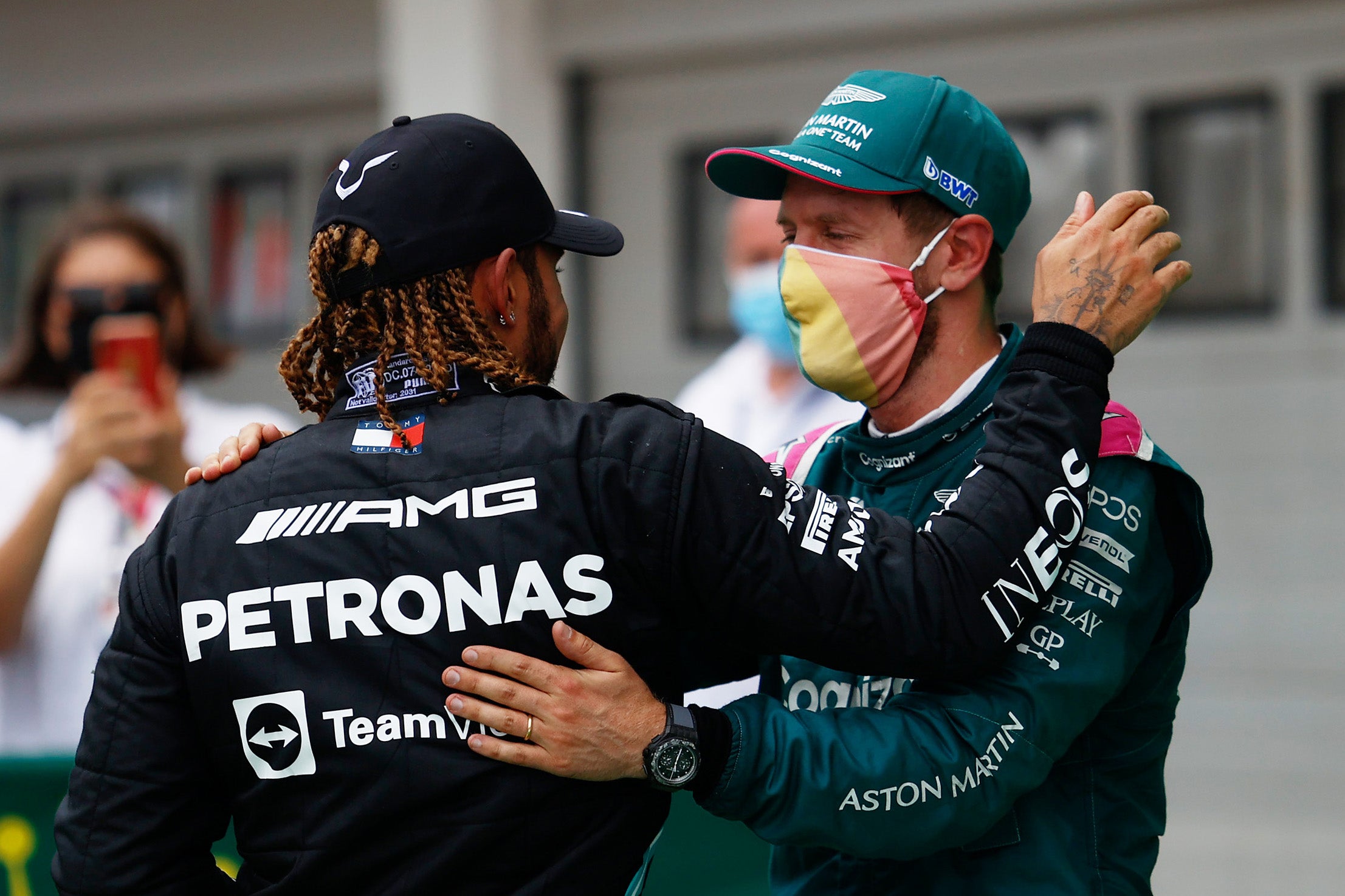 Hamilton and Vettel demand change in F1
Vettel's call for change
Sebastian Vettel believes F1 has some work to do in different areas of the sport.
Speaking to speedweek.com, Vettel spoke about the importance of mental health awareness. The German driver said: "I think mental health is just as important, if not more important, than physical health."
Specifically in F1, the 34-year-old believes, "there is still some catching up to do."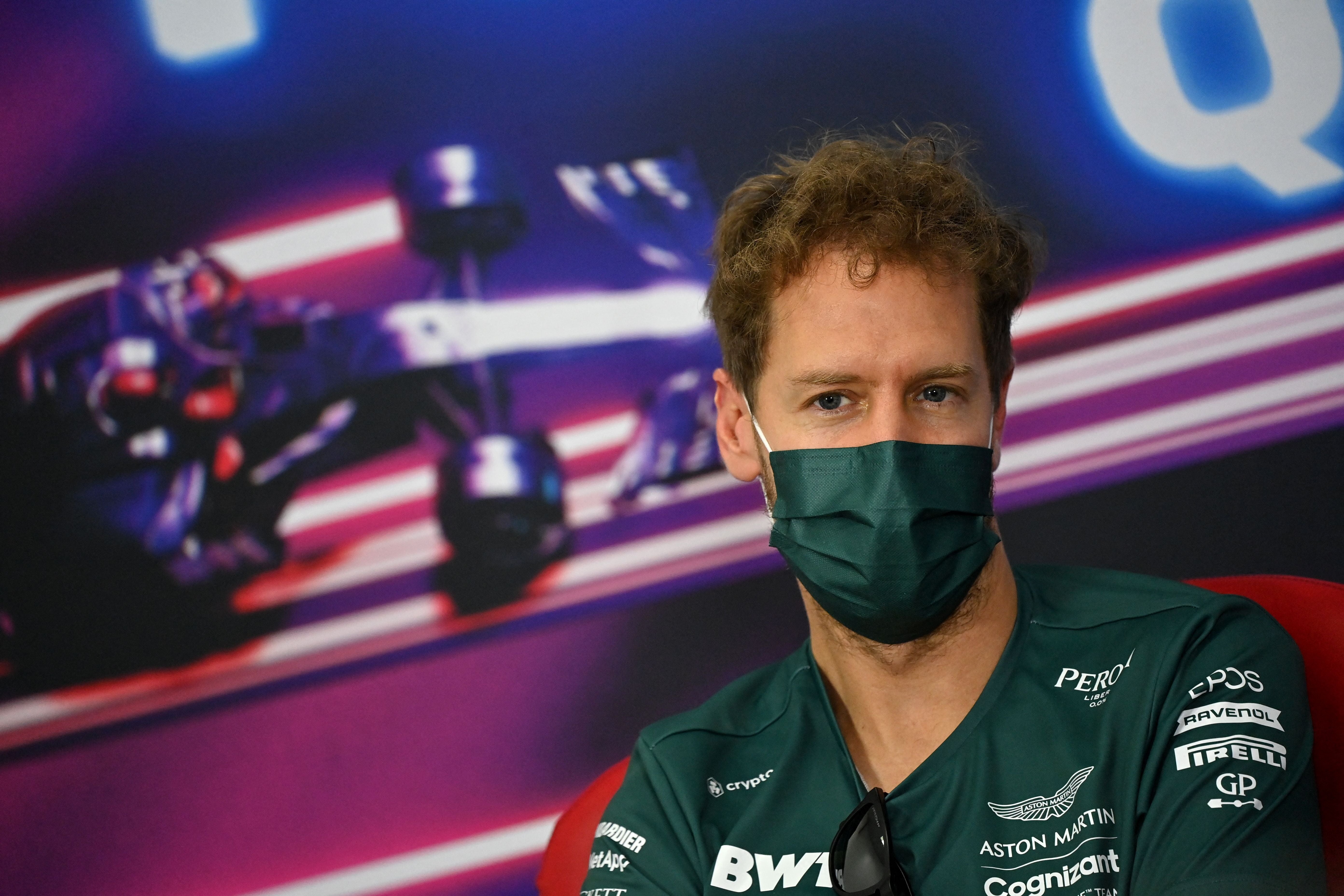 Sebastian Vettel believes Formula 1 needs to "catch up"
F1 SOS…
DIY SOS' Nick Knowles is still struggling to forget the way the last Formula 1 season ended.
The TV host tweeted out asking for anyone involved in the world of F1 to explain exactly what happened in last season's final race.
It seems many people agree with Knowles as the tweet has almost 10,000 likes.
The controversy about how Max Verstappen won the title seems like it'll never disappear.
George Russell gets a new uniform…
George Russell looks at home in his new work uniform.
The 23-year-old will be racing for Mercedes next season and has shared a picture sporting his new team gear.
Russell is joining Mercedes from Williams and will be racing alongside fellow Brit Lewis Hamilton in a Mercedes car.
Hamilton definitely returning?
According to The Times, Lewis Hamilton will be back racing come the start of next season.
There had been reports, as seen on Sky Sports, that Hamilton's future in Formula 1 is unclear but it would seem Mercedes are "increasingly confident" in their driver returning to F1.
Hamilton will be attempting to become the record holder for the most F1 championships after Max Verstappen beat him to the title last season.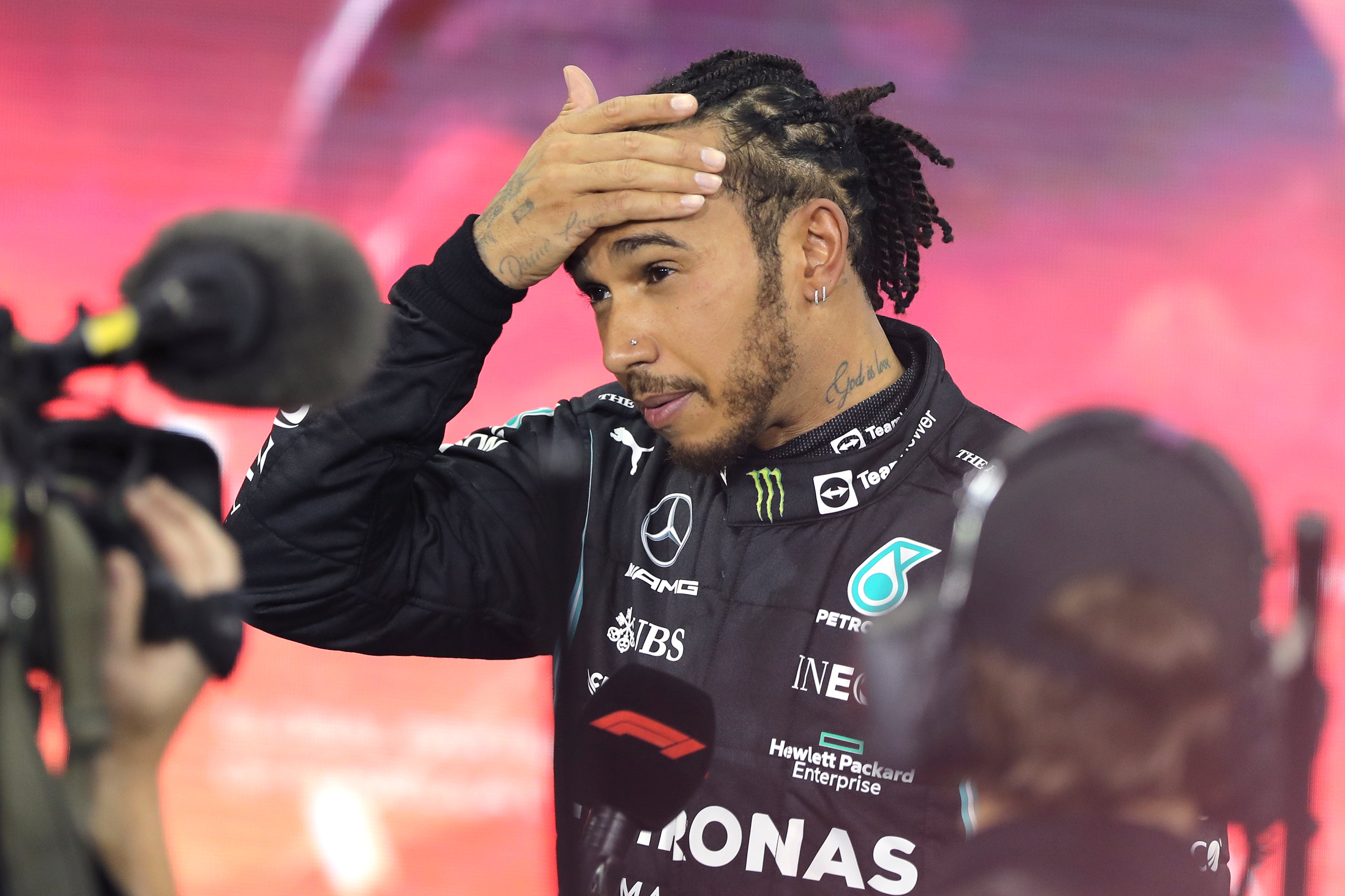 Will we see Lewis Hamilton in an F1 car next season? (Kamran Jebreili, Grupo / AP)
'Kimi Raikkonen the last non-robotic driver in F1'
Bernie Ecclestone claims that Kimi Raikkonen was the last Formula 1 driver that didn't act like a robot.
"Kimi, as a person, is a super guy," the Brit told sport1.de.
"As a driver, he's a race driver. He's what you want: he races [and] doesn't take an awful lot of notice of people. In fact, he gives them his opinion."
In the 91-year-old's opinion, there aren't any other drivers quite like 'The Iceman' around today which he feels is a problem for the sport.
"There aren't any Kimis today really, I don't think. That's the problem," he continued.
"They've all become very, very much [like] a robot, listening and doing what they're told, rather than doing what they think is the right thing to do."
Registration is a free and easy way to support our truly independent journalism
By registering, you will also enjoy limited access to Premium articles, exclusive newsletters, commenting, and virtual events with our leading journalists
{{#verifyErrors}} {{message}} {{/verifyErrors}} {{^verifyErrors}} {{message}} {{/verifyErrors}}
By clicking 'Create my account' you confirm that your data has been entered correctly and you have read and agree to our Terms of use, Cookie policy and Privacy notice.
This site is protected by reCAPTCHA and the Google Privacy policy and Terms of service apply.
Already have an account? sign in
By clicking 'Register' you confirm that your data has been entered correctly and you have read and agree to our Terms of use, Cookie policy and Privacy notice.
This site is protected by reCAPTCHA and the Google Privacy policy and Terms of service apply.
Source: Read Full Article