F1 news LIVE: Mercedes 'confident' Lewis Hamilton won't retire as pre-season testing nears
Mercedes are growing "increasingly confident" that Lewis Hamilton will return for the 2022 season, with the seven-time world champion said to be keeping in shape at his home in Colorado ahead of pre-season testing next month.
Hamilton has remained tight-lipped over his future since the hugely controversial end to the 2021 season in Abu Dhabi, with Mercedes team principal Toto Wolff admitting the Briton was "disillusioned" with the FIA. Mercedes also moved to deny reports that the decision to drop their legal appeal against the result included any agreement that race director Michael Masi would be sacked.
Masi's position has remained under intense scrutiny since he appeared to break the FIA's own regulations by allowing a select number of cars to unlap themselves to enable a final lap shootout between Hamilton and Max Verstappen. However, there are currently few obvious candidates to replace the Australian.
Four-time world champion Alain Prost was more cautious over Hamilton's future, rating the chance that he will return to the track next season at just "50-50". Some have speculated that Hamilton wants to see the outcome of the FIA's official report on how events unfolded in Abu Dhabi before committing to a return, with the investigation set to be concluded early next month.
Follow all the latest F1 news below:
Recommended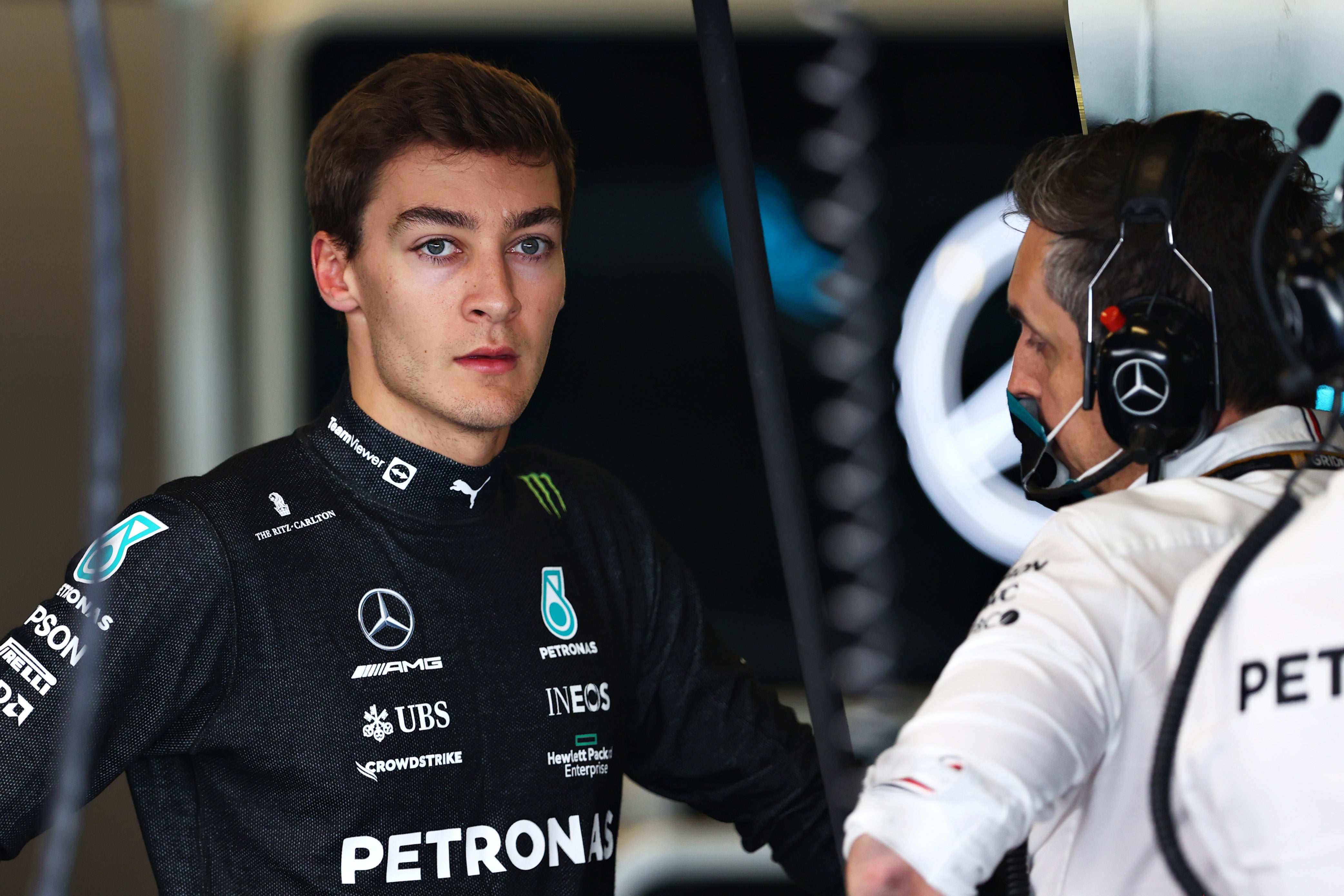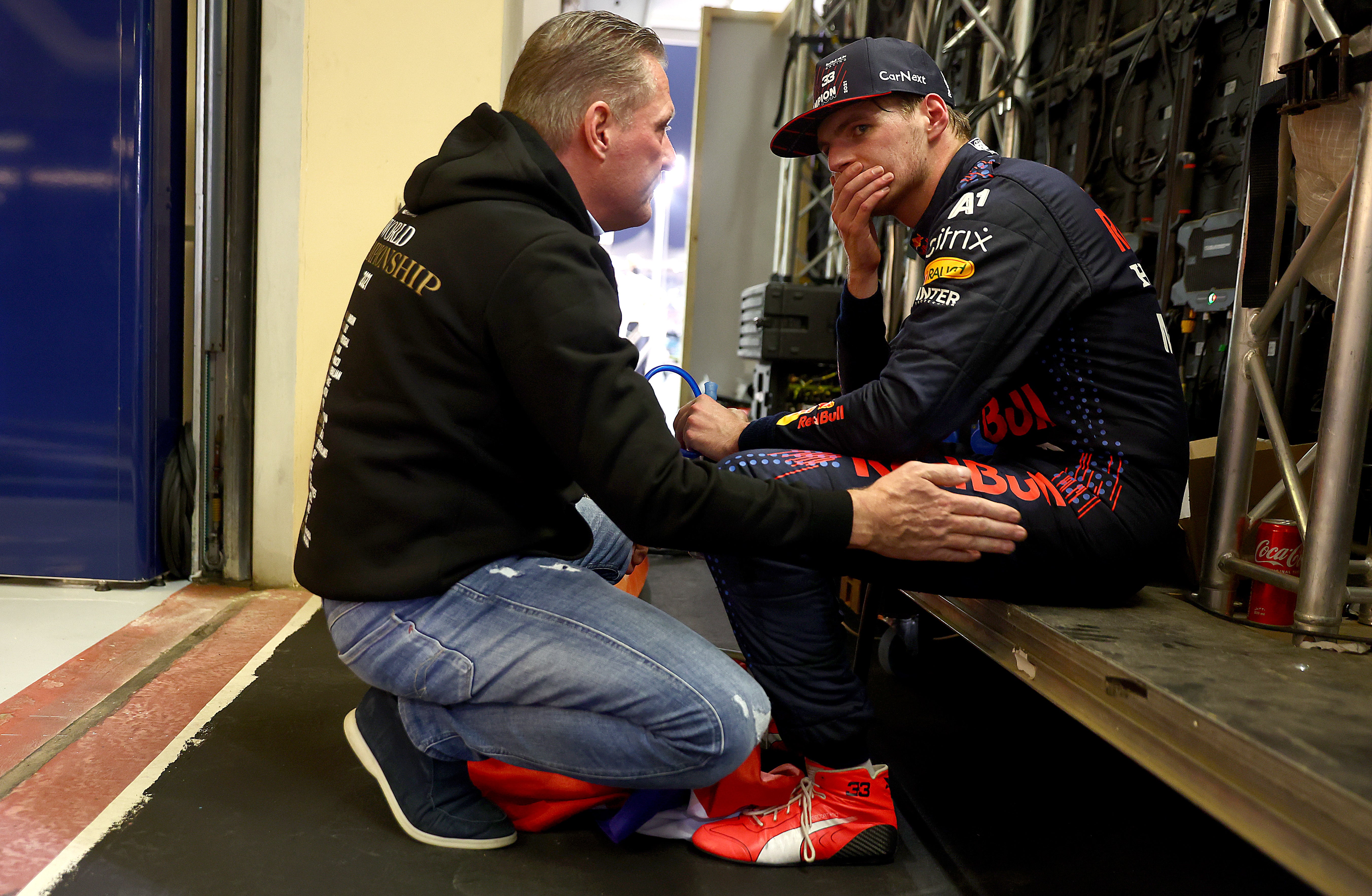 Ocon win ranked by Alpine chief as team's third-best moment of 2021
Alpine chief executive Laurent Rossi has claimed that Esteban Ocon's surprise victory at the 2021 Hungarian Grand Prix was not the team's best moment of the Formula 1 season.
"It was a great moment in the season, a statement of the good work we did," commented Rossi on Ocon's Hungary victory to Motorsport.com.
"But I would say, and it's surprising for everyone, it wasn't as much as the 19 points we scored for the podium and fifth place in Qatar, or the strong finish with Esteban's fourth place in Saudi Arabia.
"It's more the progression and learning and constant improvement of the team that bodes well for the future of the brand. The win was great, don't get me wrong, but it happened under specific circumstances.
"We held on for 65 laps so we deserved it, but under normal race conditions, like the last few, that's what makes me feel confident and proud with the team. That was as important as the win."
Bottas on 'really impressive' Hamilton
Valtteri Bottas has praised Lewis Hamilton for his ability to continue to improve every year during the pair's time together at Mercedes.
"You know, with Lewis, what has been really impressive is that every year he's been able to develop," Bottas explained to the Formula 1 website.
"He's got such a big experience in Formula 1 but still he's been able to always learn more, become better and better.
"For sure, I've developed every year as a driver but so has Lewis, and it doesn't come automatically. He works for it, because he knows that the competition always gets tougher.
"I've definitely learned many things from him, like driving-wise, set-up-wise, lots of small things here and there, but just it's been impressive that he's been able to still develop and not to get too comfortable, ever.
"He always wants more out of himself and the team around him, so that's been the same thing every year – he keeps getting better."
Sergio Perez backed over Lewis Hamilton's 'dangerous driving' claim
Red Bull driver programme boss Helmut Marko has defended Sergio Perez by claiming his driving tactics in the Abu Dhabi Grand Prix were "very fair" despite objection from Lewis Hamilton.
"He slowed down Hamilton by eight seconds in two laps, but in a very fair way," Marko told ServusTV after Hamilton's "dangerous" accusation.
"Of course he said 'dangerous driving' again, we know that.
"He is incredibly loyal and a team player. Of course, we have discussed certain scenarios with him and he then delivers them – and without grumbling or any rebellion or questioning."
FIA 'set deadline for end of Abu Dhabi investigation'
The FIA will reportedly announce findings into their investigation over the controversial events at the Abu Dhabi by Thursday 3 February.
That's according to Sky Sports' Craig Slater, with fury over how Max Verstappen passed Lewis Hamilton on the final lap following decisions made by race director Michael Masi.
Mercedes have refuted making a deal with the FIA that Masi and FIA head of single-seater technical matters Nikolas Tombazis would depart before next season.
"They (Mercedes) want to find out what the FIA decide should be the fall-out from what went on over those final laps in Abu Dhabi where, as far as they are concerned, Lewis Hamilton lost an eighth World title because of a misreading of the rules, chiefly by race director Michael Masi," Slater said on Sky Sports News.
"I can report that three weeks is how long the FIA have set themselves to deal with this matter. Work only began in earnest on it on Monday [January 10], that's to say this FIA commission started to interview those involved.
"They also say to me that the [internal] investigation will be thorough, objective and transparent as well. This should be done by February 3rd, at which point the FIA have a [World] Motor Sport Council meeting and hopefully they expect to announce those findings by then."
Mercedes 'confident' Lewis Hamilton won't retire
Mercedes are quietly confident that Lewis Hamilton will resist retirement and continue his glittering career in Formula One next season.
There has been speculation that the seven-time world champion could walk away from the sport following the bitter ending to the 2021 campaign in Abu Dhabi with Max Verstappen edging him out in the title race.
But The Times report that the Briton is ramping up training to remain in shape in his mountain home in Colorado.
Hamilton is also expected at the pre-season testing next month in Barcelona and further testing in Bahrain in March.
Registration is a free and easy way to support our truly independent journalism
By registering, you will also enjoy limited access to Premium articles, exclusive newsletters, commenting, and virtual events with our leading journalists
{{#verifyErrors}} {{message}} {{/verifyErrors}} {{^verifyErrors}} {{message}} {{/verifyErrors}}
By clicking 'Create my account' you confirm that your data has been entered correctly and you have read and agree to our Terms of use, Cookie policy and Privacy notice.
This site is protected by reCAPTCHA and the Google Privacy policy and Terms of service apply.
Already have an account? sign in
By clicking 'Register' you confirm that your data has been entered correctly and you have read and agree to our Terms of use, Cookie policy and Privacy notice.
This site is protected by reCAPTCHA and the Google Privacy policy and Terms of service apply.
Source: Read Full Article