Lewis Hamilton gains ninth and German GP points after Alfa Romeo take penalties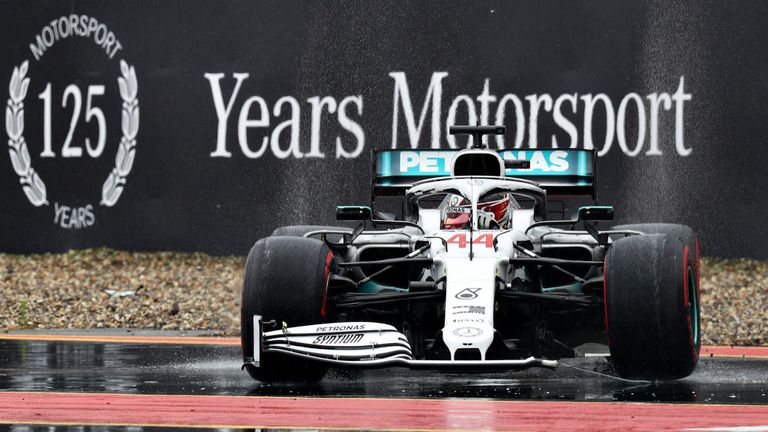 Lewis Hamilton has been promoted to ninth and gains two points in the German GP after both Alfa Romeo drivers were handed 30-second time penalties.
The stewards' Sunday evening verdict means Hamilton, who had finished 11th, increases his title lead over Valtteri Bottas, who crashed out, to 41 points.
Williams also finally gain their first point of a hitherto miserable 2019 season with Robert Kubica classified 10th – giving him his first F1 point since 2010 and his return to F1.
Alfa drivers Kimi Raikkonen and Antonio Giovinazzi had finished seventh and eighth respectively after a crazy race but the team fell foul of providing illegal 'driver aids' over the radio before the race started.
Source: Read Full Article