Lewis Hamilton hits back at 'negative' Sir Jackie Stewart after equalling Michael Schumacher's wins record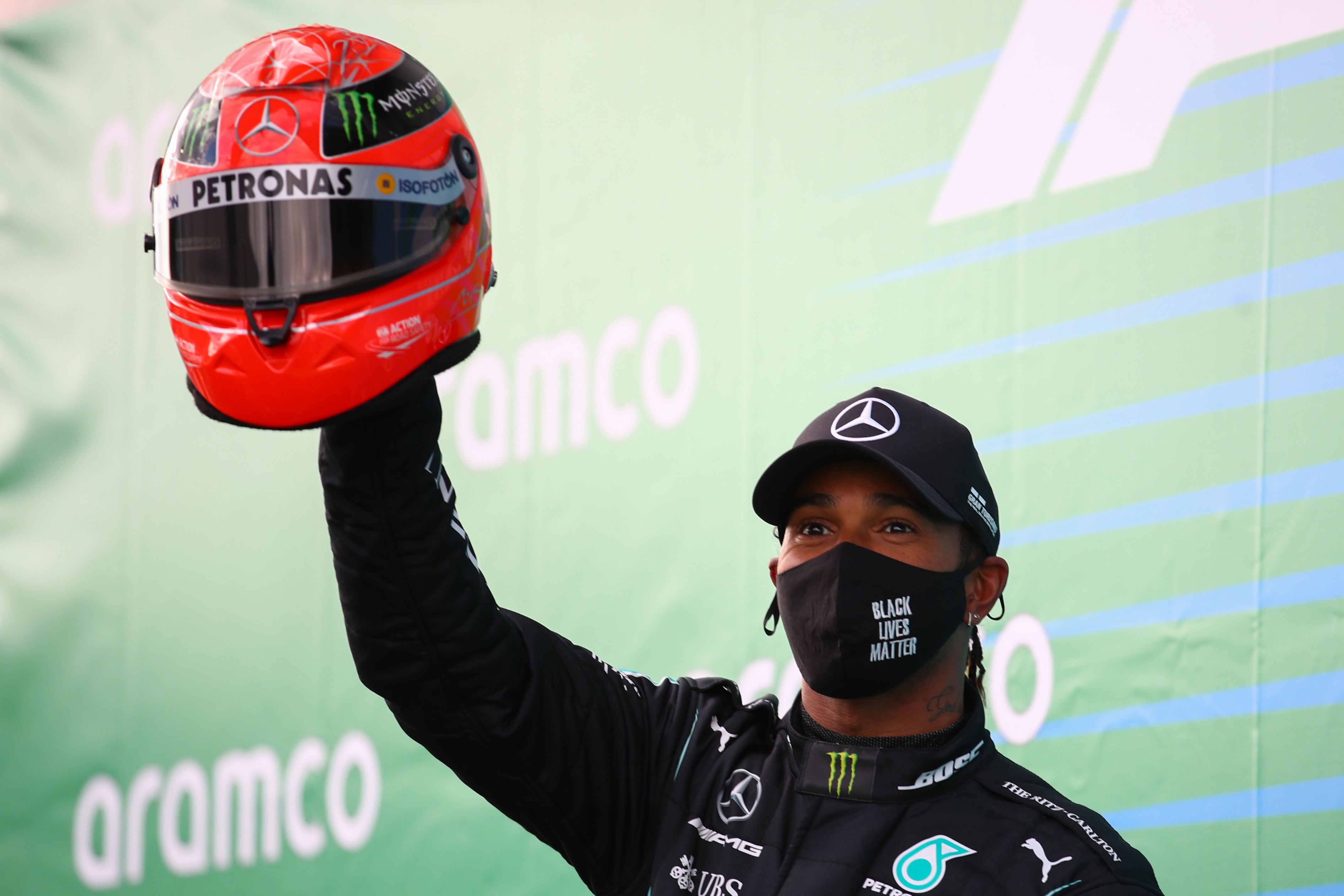 Anthony worked multiple jobs to fund Lewis' formative career but the father-son duo did not speak for a number of years after Lewis sacked him as his manager in 2010.
"I called my dad and (step-mother) Linda after the race, and spoke to them and there were definitely a lot of emotions," added Hamilton, his voice breaking.
"My dad and I have never been so close. It is remarkable and makes me so much happier that we talk a lot, which I never thought we would do.
"We were together last weekend, and we now have grown-up conversations about all sorts; politics, food, training, relationships. I never thought I would be in that place with him.
"Just calling him now, I said, 'jeez, do you remember when we had bacon sarnies watching the races? Or when we won the karting championship and we sang We Are The Champions driving home?' We just reminisce a lot.
"It has been an emotional rollercoaster. He sent me a text the night before the race and said: 'You know what to do. I know you are going to do it.' That is how he has been from day one. Family is everything.
PA
Source: Read Full Article