Romain Grosjean 'saw death coming' as he relives Bahrain Grand Prix crash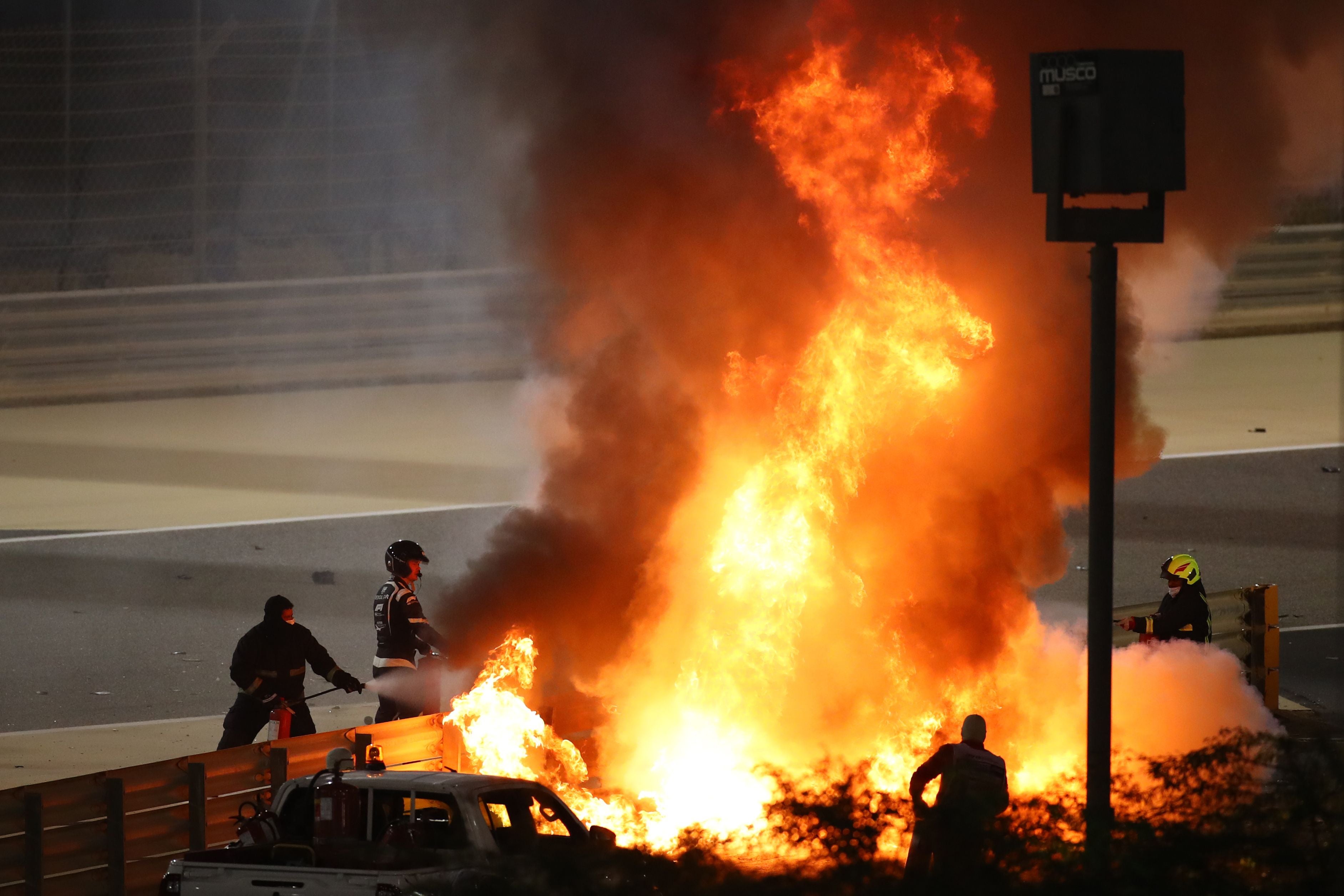 Grosjean was trapped for 28 seconds in the burning Haas car
Grosjean does not have a contract in F1 next season as he has already confirmed he will leave Haas at the end of the season, with the ex-GP2 champion set to leave the grid after nine years with Lotus and Haas.
But although he will be replaced by reserve driver Pietro Fittipaldi for a second consecutive race in Bahrain, Grosjean stressed that he has unfinished business with F1 and hopes to be back on the grid for the season-ending Grand Prix in Abu Dhabi.
"I would say there is a feeling of being happy to be alive, of seeing things differently," he said.
"But also there is the need to get back in the car, if possible in Abu Dhabi."
It had been hoped that Grosjean would be released from hospital on Monday, but a decision was made to keep him under observation for an extra 24 hours to ensure the burns on his hands have the best chance of recovery.
READ MORE: Grosjean targeting Abu Dhabi Grand Prix return
"He's staying another night in the hospital, but there's nothing to be preoccupied with," said Haas team principal Gunther Steiner.
"They just said it's a safer environment, mostly because of the burns. They just said we keep you here another night. But everything is going good.
"This guy he's got with him told me the doctors are very happy, and it's going just as they would have seen it coming, so there's no setback or anything."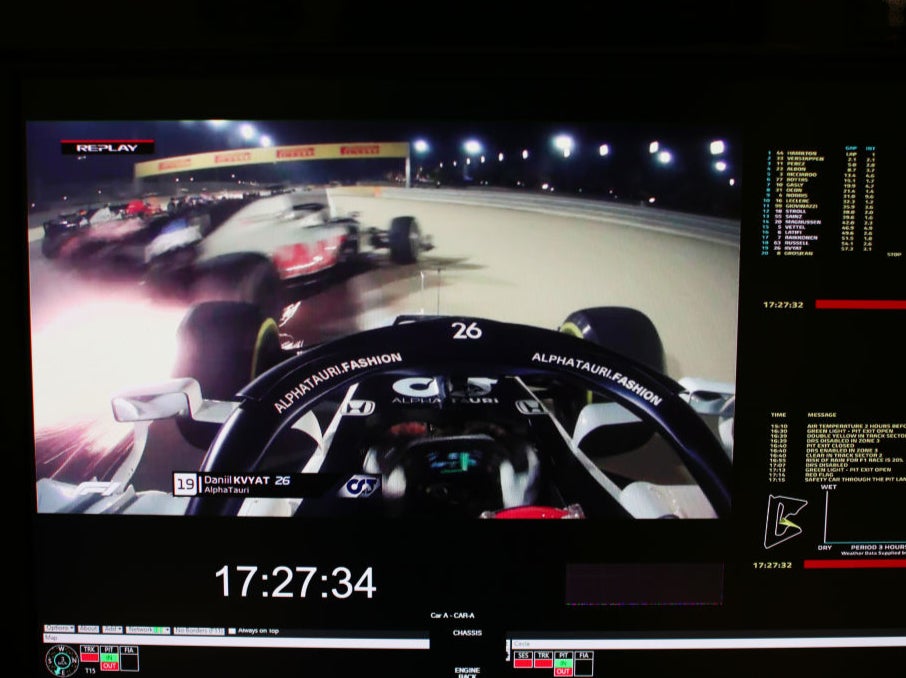 Grosjean was unaware of the contact with Kvyat that caused the accident
Steiner was one of the first to speak to Grosjean once he had been transported to hospital from the Bahrain International Circuit, and at that stage he was still unaware about how he had been forced into the barriers on the exit of Turn Three – having not been aware of Kvyat's position on the track alongside him.
"He remembers how he wanted to get out, or how he got out, he explained that very well to me," said Steiner.
"What he asked me was, 'How did I end up there?' I said, 'You ran over Kvyat's car, basically, you turned right and ran over his front wheel, and that turned you around and put you in the wall.'
"He said, 'I didn't see the car.' I don't want to put words in his mouth and say he doesn't remember it, I think he didn't realise what he did.
"I wouldn't say he lost any memory of it. I think it went so quick that he cannot remember it."
Source: Read Full Article