New legal counsel for AFL racism investigative panel; Demons duo sign new deals
In today's AFL briefing:
The four-person panel investigating claims of racism at Hawthorn has new legal counsel
The Demons have handed two veterans one-year contract extensions
Check back for more updates throughout the day.
New legal counsel for panel investigating racism claims at Hawthorn
Jon Pierik
The four-person panel investigating claims of racism and bullying at Hawthorn made by five First Nations families have taken new legal counsel, ensuring greater independence from the AFL.
The panel of Bernard Quinn KC, First Nations barristers Jacqualyn Turfrey and Tim Goodwin, and human rights barrister Julie Buxton, had been advised by Gordon Legal, who are also representing the AFL, and had written the terms of reference for the probe.
However, amid concerns from the First Nations families about the independence of the AFL-led investigation, the panel now has its own legal team from Strongman and Crouch. The Melbourne-based firm confirmed its involvement when contacted by The Age on Monday.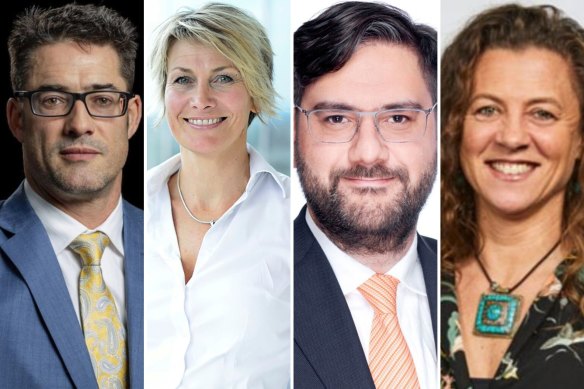 The four-person panel of Bernard Quinn KC, barrister Jacqualyn Turfrey, barrister Tim Goodwin, and barrister Julie Buxton have begun their investigation into racism claims at Hawthorn.
Sources close to the four families who have yet to commit to participating in the investigation said the panel's new legal team was a step in the right direction, but the families haven't made a final call on whether they will appear before the panel.
Should they appear, it must be in a culturally safe manner, having first made their allegations in the Hawks' internal report. The investigation is examining several claims, including those made against Alastair Clarkson and Chris Fagan during their time at Hawthorn between 2008-16. Clarkson and Fagan have strenuously denied the allegations, and will appear before the panel with their own legal counsel.
Lawyer Michael Bradley, the managing partner of Marque Lawyers, who is representing "Amy" said on Monday his client was remaining firm in not appearing before the panel.
Amy, who detailed her grievances in the Hawks' internal review led by former Richmond player Phil Egan, was allegedly pressured to terminate her pregnancy by Hawthorn coaching staff.
"Presumably the four barristers on the panel don't need legal advice on how to do their jobs, and the administrative functions have already been assigned to the AFL's lawyers. In any event, none of it fixes any of the flaws with the process that caused Amy's decision to not participate," Bradley said.
Amy and Bradley's legal team want the process to start from scratch, this time completely free of AFL handling. The league, however, maintains it has implemented as vigorous a process as possible under its own rules, with the families free to pursue other legal avenues.
The AFL has said that the panel's investigations would conclude with findings released by December 22.
HIbberd, Melksham handed contract extensions
Jon Pierik
Melbourne premiership defender Michael Hibberd and forward Jake Melksham have been awarded one-year contract extensions.
Hibberd, a rebounding half-back, played 12 games this season, while Melksham played nine, including his 200th. Melksham also found himself in a scuffle with teammate Steven May, which led to the former requiring surgery on his hand.
"We are really pleased to be able to reward Michael and Jake for their work this season and extend their time at Melbourne," Demons list manager Tim Lamb said.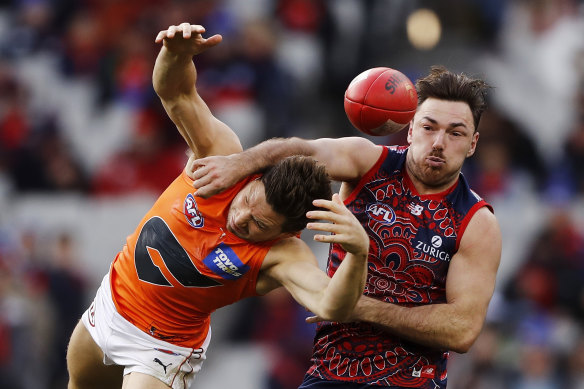 The Demons have awarded Michael Hibberd a one-year contract extension.Credit:Getty Images
"They have both had significant impact since arriving at the club and continue to push themselves to be the best players and teammates they can be. Michael and Jake played important roles for us last season and are as hungry as ever to be part of our journey moving forward. We look forward to what they can bring over the coming season."
HIbberd, 32, and Melksham, 31, each joined the Demons from Essendon ahead of the 2017 season.
Most Viewed in Sport
From our partners
Source: Read Full Article