Alex Lozowski: Saracens fly-half still unsure over England availability after hearing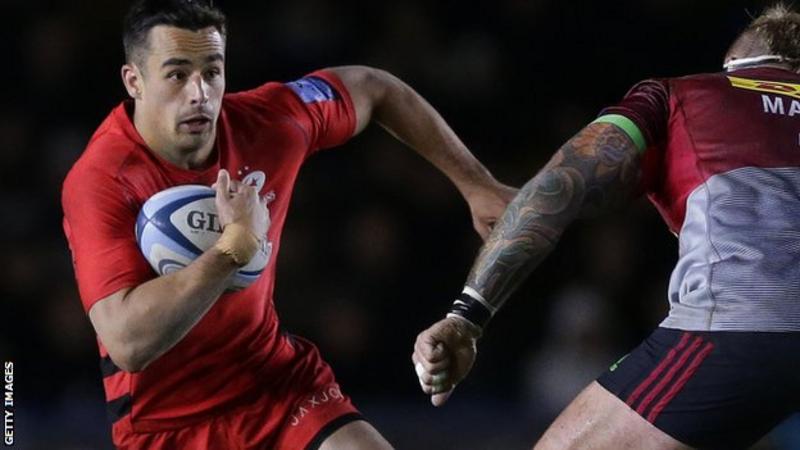 Saracens' Alex Lozowski still does not know if he will be available for England's first autumn international against South Africa on 3 November following a disciplinary hearing.
Lozowski was given an extended ban for dangerously entering a ruck during Saracens' win at Glasgow in October.
That initially meant the fly-half would miss England's opener at Twickenham.
But a European Professional Club Rugby (EPCR) committee upheld the 25-year-old's appeal on Friday.
Lozowski appealed against both the verdict and the decision not to include Saracens' Premiership Cup match in any ban.
He had also been cleared of a second charge of a dangerous tackle on full-back Ruaridh Jackson during the same Champions Cup match, but at Friday's hearing the EPCR appealed against that decision.
The case relating to the tackle on Jackson will now be heard "by a newly constituted independent disciplinary committee as soon as convenient for all parties", said an EPCR statement. That is expected to be in the next week.
Officials initially ruled Lozowski would miss last weekend's Champions Cup fixture against Lyon and the Premiership Cup match against Leicester on Saturday, before becoming available on 29 October.
However, selection for an England training camp meant Lozowski would only miss one Saracens game in that period and in response a disciplinary committee set his free-to-play date as 5 November.
Rugby Union Weekly: All in the spirit of rugby
Source: Read Full Article