Bill Beamount re-election 'should be reviewed' – Pacific Rugby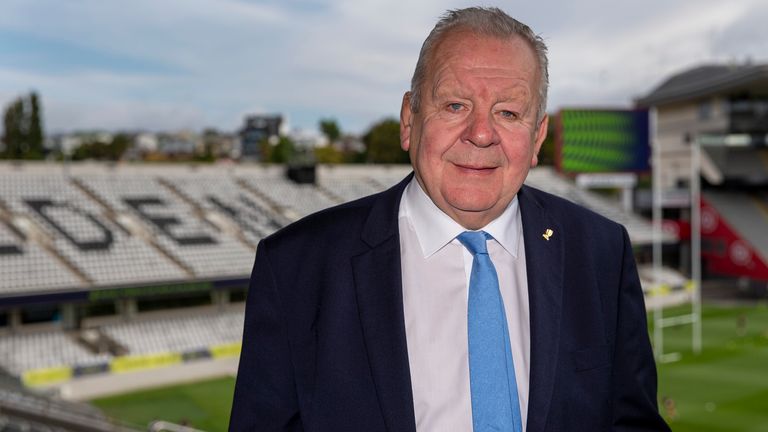 Pacific Rugby campaigners have called for a review into Bill Beaumont's re-election as World Rugby chairman in May.
Beaumont successfully fought off a challenge from his vice-chairman Agustin Pichot to remain as the head of the governing body for the next four years.
LISTEN: Will Greenwood's Podcast
Pacific Rugby Players Welfare (PRPW) alleged World Rugby's governance was "glaringly deficient" in a stinging 59-page dossier submitted to the sport's global governing body on Wednesday.
The Veilomani Report, named after the Fijian term for loving one another, claims World Rugby is in breach of its own bye-laws and International Olympic Committee (IOC) regulations.
World Rugby said Beaumont's re-election was "fairly contested", with the global bosses understood to be pressing hard for change in Fiji.
Fiji Rugby Union (RFU) chairman Francis Kean had supported Beaumont's re-election for chairmanship, but was stood down from the World Rugby council after it emerged he had been previously convicted of manslaughter.
Live Super Rugby
July 24, 2020, 10:00am
Live on
Beaumont announced plans for a "wide-ranging governance review" in January, that is now being led by Sir Hugh Robertson, but PRPW chief executive Dan Leo has challenged World Rugby to lift the lid on that process.
"We believe this year's World Rugby elections should be reviewed in full," Leo told the PA news agency.
"Serious questions are still to be answered about how Francis Kean, a man convicted of manslaughter, could have been accepted onto the World Rugby council.
Source: Read Full Article