Central contracts wrong for England, says clubs' boss Mark McCafferty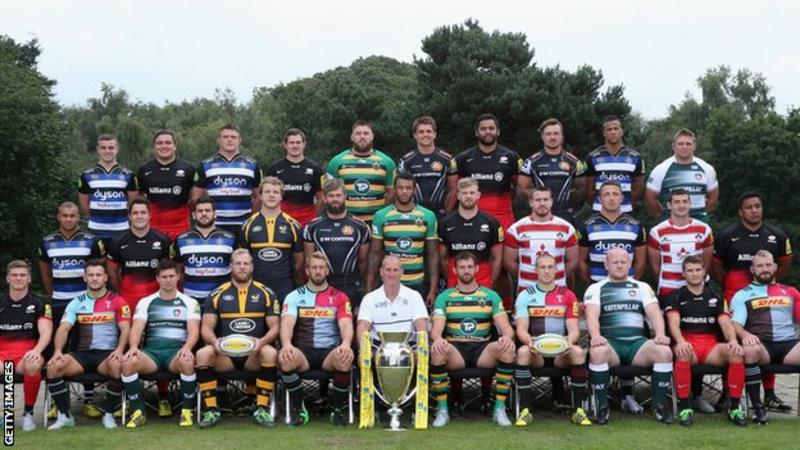 Central contracts for top England players are "definitely not right" for the English system, says clubs' boss Mark McCafferty.
England's players are owned by their clubs but the world's top two sides – New Zealand and Ireland – centrally contract them to manage workloads.
But England should still win World Cups under the current model, McCafferty believes.
"This is the right system for England," Premiership Rugby's McCafferty said.
He told BBC Sport: "England should still be successful within this system, because it has other advantages: size of the playing base, the quality and number of teams that are playing at the top level.
"So it has different assets compared with other countries, and it needs to deploy those assets fully to its advantage.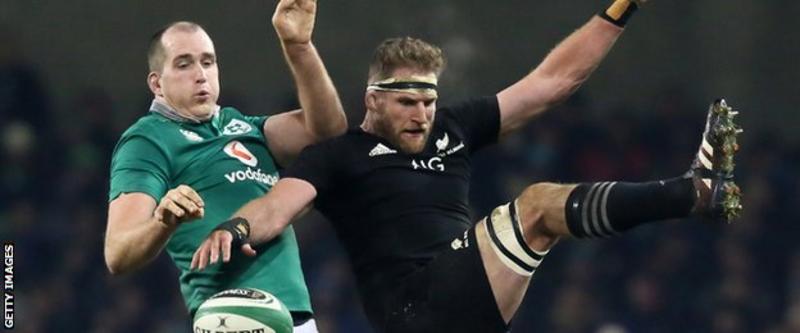 "There are different systems in different countries but this one is definitely capable of producing World Cup and sustained international success. There is no reason why it shouldn't be able to."
However Ben Ryan, who led Fiji to sevens gold at Rio 2016 after more than 10 years in the English coaching system, says the competing demands of club and country are damaging players.
"The Premiership is becoming wealthier and more valuable and pulling the strings, but ultimately, if England had centralised their players like New Zealand and Ireland, everything would be a lot simpler," he told 5 live's Friday Sports Panel.
"The best decisions are not going to come because everyone round the table has vested interests – either in filling the stadiums in the Premiership or filling the seats at Twickenham, and they are not thinking about the players.
"Physically we are having the equivalent of a serious car crash for each player each weekend and we are asking them to do that 35 times over 11 months. It's too much."
The power-brokers of English rugby reached agreement this week on the structure for the next three domestic campaigns, with the season extended outside World Cup years to limit overlaps with the international game.
Players will now have pre-planned breaks factored into their schedules, although this does not apply to top England internationals, who will get their rest on an ad hoc basis.
A leading England player could still feature in as many as 35 high-intensity matches in a season.
Statistics showed England's British and Irish Lions contingent on average played far more minutes following the tour last season than their Scottish, Welsh and Irish counterparts, and former players such as World Cup winning scrum-half Matt Dawson have voiced their concerns.
Managing England players' workload centrally could be a radical solution to player burnout, but McCafferty believes discussions around central contracts are "over-simplified".
"It is definitely not right for the English system and definitely the clubs would be opposed to it," he said.
"You've got 12 clubs across the Premiership who week in week out have 70-75% English-qualified players from which the England head coach can choose, and when he doesn't have availability for one player he can go in and take another one.
"That is very different to some of those countries who have centrally contracted players with a much smaller player base. They don't have that freedom of choice.
"Our belief is different systems are applicable to different countries."
Source: Read Full Article