Stuart Barnes: A big win for England, Owen Farrell's tackle and the All Blacks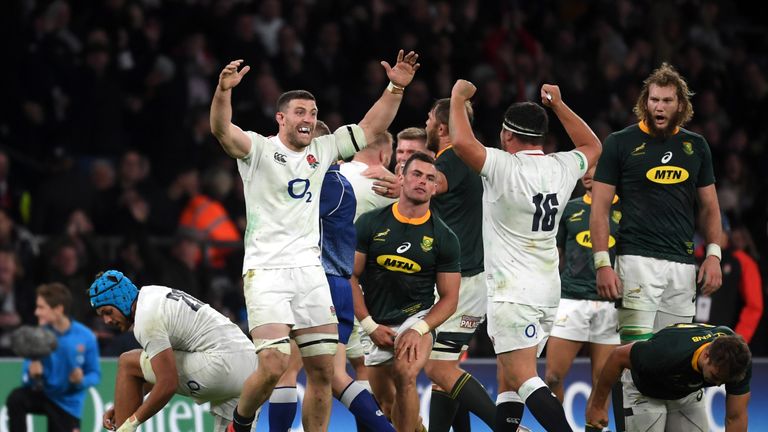 Stuart Barnes looks back at England's win over South Africa, including THAT tackle from Owen Farrell, and ahead to England's Twickenham date with the All Blacks.
1. It is the game Eddie Jones and English fans have been waiting for since the Australian took over. When England returned from Australia with a 3-0 whitewash to go with their Grand Slam it was a case of 'bring on the All Blacks'. Now, with a team that has struggled for most of 2018 and injuries to key players in key positions, expectation has been replaced by hope. Had South Africa won by a couple of points there wouldn't even be much in the way of hope. That is the difference between winning and losing. The confidence with which it imbues fans, and more importantly, players.
New Zealand have a dark black winning aura they take with them to intimidate opposition. Neither team have looked near their best in recent games but while New Zealand have dipped in their highest quality of rugby, England have picked up from the horror show that was their Six Nations performances. Both sides were perhaps fortunate to beat South Africa, the Springboks are getting pretty good at beating themselves. But with Twickenham urging England on, Saturday might not be the formality many think it will be.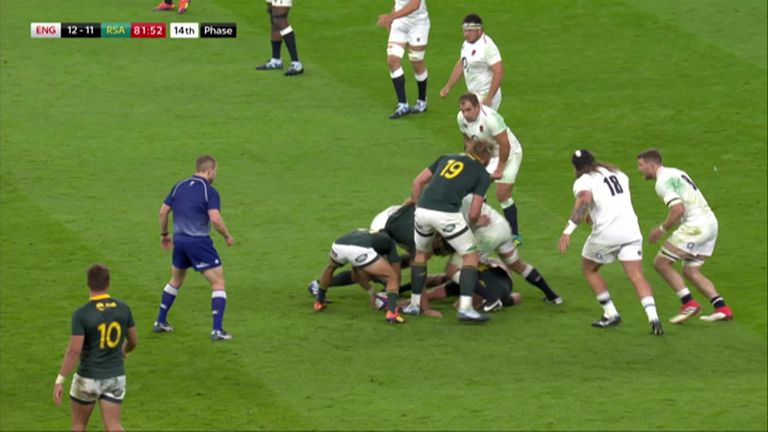 2. Rugby has been divided by the Owen Farrell hit on Andre Esterhuizen in the last seconds of the match on Saturday. To me it was and remains the clearest of penalties. Straight shoulder, penalty. We will see many softer hits penalised and carded. I don't think the leading shoulder merited anything but a penalty but I do think England and Farrell rode their luck.
Patriotic English fans talked of an attempt to `wrap' the other arm but the left arm was nowhere near on contact. I suggest that officials stop using the word `attempt.' There either is or there isn't. If there isn't we are left with a shoulder charge. Who knows, Handre Pollard may have missed the kick (although my money would have been on this composed fly-half kicking it). There'll be a time soon enough when the luck goes against England although that'll be little consolation to Rassie Erasmus and his Springboks.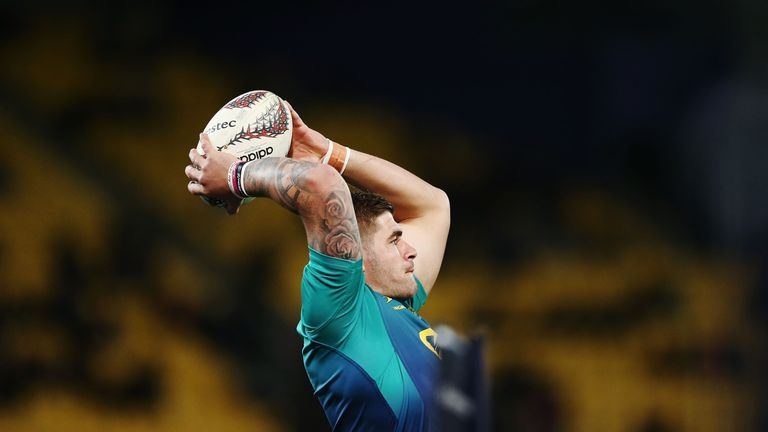 3. The manager and his team have no one but themselves to blame. Criticised for taking Malcolm Marx and Faf de Klerk off against New Zealand in Pretoria, I will criticise again, this time for NOT taking Malcolm Marx off. His abysmal throwing – allied with some strange lineout calls close to the England line, let the hosts off the hook, once when they were minus their main line out spoiler, Maro Itoje. Two close-range scores were bombed. That is the sort of profligacy that costs teams Test matches.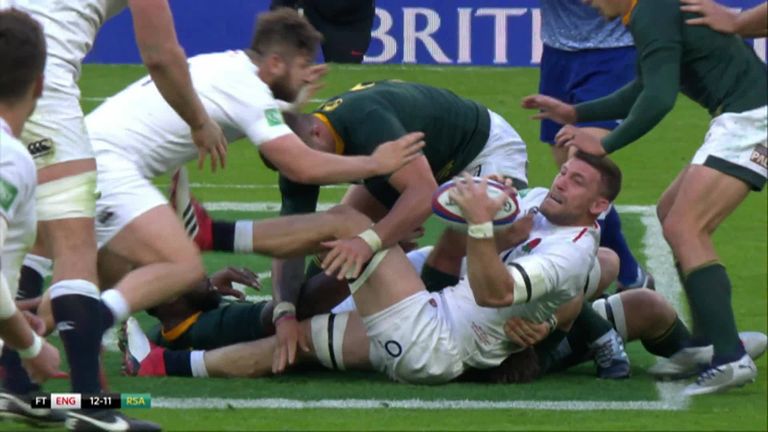 4. From an England perspective, there were a couple of really pleasing points. First of all, few people noted that Marx and the Springboks didn't win a single turnover in the first half. England won six. That rearguard action helped keep them in the game on the scoreboard where in most other aspects they were being well nigh battered. Mark Wilson, who carried with more dynamism than he is given credit for, was in the thick of it and my man of the match for a truly tenacious effort while Zach Mercer showed great promise coming off the bench. They'll need to be super competitive at the breakdown again, the All Blacks are the deadliest turnover team in the world.
5. That was the plus points regarding the defence; the height of the tackle was the low one. Damian de Allende kept running through flimsy chest high tackles. The Springbok centre had a superb match but England's concentration with stopping the offload before stopping the man didn't work. Ben Te'o had a tough time of it but did improve as the game went on.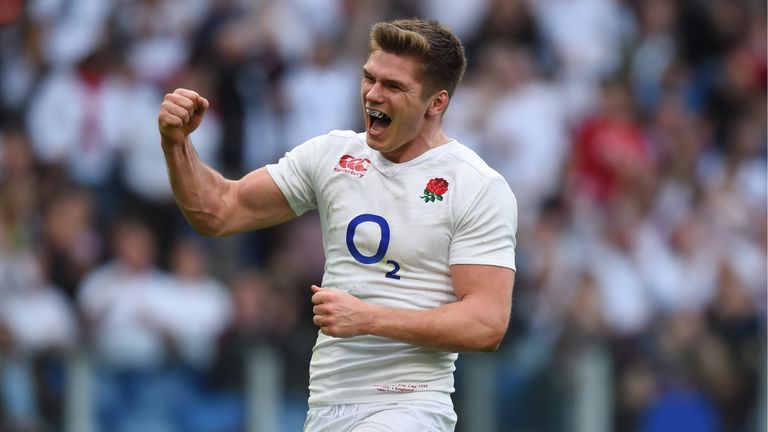 Having had only 29 minutes of rugby before the internationals it would be ludicrous not to start him against the All Blacks. This means Farrell and Slade will fill the 10 and 13 shirts. Slade's defensive rush game was excellent, aggressive and accurate. Farrell's defence remains a concern but one has to marvel at his competitive nature and his nerveless kicking under pressure. One lovely break was a reminder of how good he has become with ball in hand.
6. Alas, they didn't score from that break, maybe because Elliot Daly stepped infield rather than give the greyhound that is Jonny May the ball in space. He did this twice and failed to dominate the aerial battle, especially in the first half. Mike Brown would have been berated for a similar performance – by the media, myself included – so it needs saying better is required of the talented Wasp.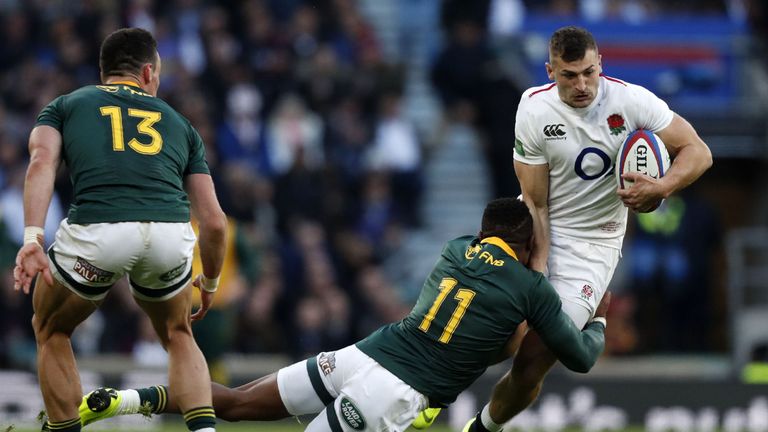 7. May had another rock-solid performance with a customary touch of magic as he broke brilliantly out from his own 22 in the second half. There is not a more consistent performer in England colours. Jack Nowell joined him in that counter and also looked generally sharp. He'll have to be this week, up against Rieko Ioane, who is scoring at a rate of over a try a Test. He is nominated as one of the World Rugby Players of the Year. England will hope he performs in the same vein as fellow nominee, Marx.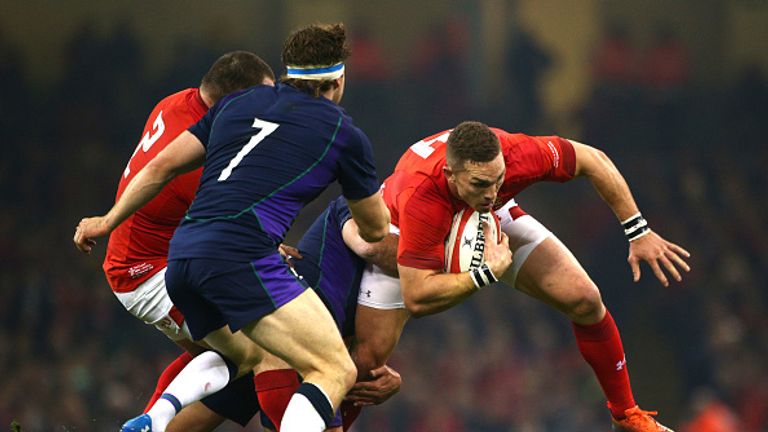 8. Elsewhere Wales' defence did enough to secure a home victory against Scotland. The game between regular rivals didn't spark. From a Welsh perspective, it felt like a preparatory 80 minutes ahead of their match with Australia this Saturday. The gloves are off for this one. Australia's psychological grip needs breaking ahead of their pool match in Japan next year. As the saying goes, if not now, when?
9. A hat-trick for Jordan Larmour was the headline act for Ireland in the USA. They too are building for their clash with the All Blacks. The youngster adds a dash of genius compared to the often flawless control of Rob Kearney. Come Japan, Joe Schmidt will be delighted to have a head-scratching decision to make between the pair of them.
10. And finally, my idea of try of the season. It comes from Jersey where the home team took the scalp of London Irish. The highlight of the game, of the weekend in some ways, was an utterly astonishing score from their own dead ball line. Auguy Slowik scored a try all wrapped up in ambition, off loading, support lines and perfect passing. If you are going to lose a 100 per cent record, you might as well lose it to a team capable of scoring such a try. If you haven't seen it yet…
???? on ?! This try is too good to remain under wraps for long. Enjoy… & we'll have full #JerseyRedsTV highlights a bit later… https://t.co/5pDxeauUJp
All roads lead to Twickenham for England versus the All Blacks. If you haven't got a ticket, join us on Sky for what is bound to be an absolute belter of a game.
#Followtherose this autumn with all of England's Tests live on Sky Sports throughout November. The action continues on Saturday against New Zealand before clashes against Japan and Australia.
Source: Read Full Article