Arsenal's Rob Holding will sign a new contract 'soon', confirms Mikel Arteta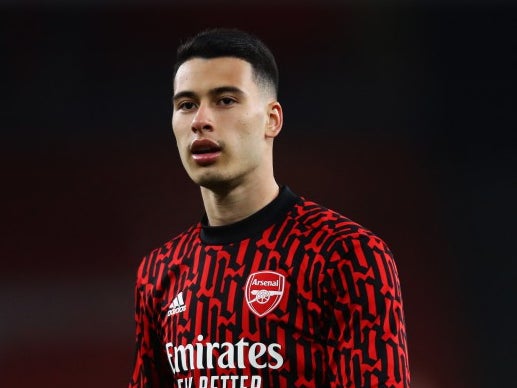 Gabriel Martinelli sustained an injury in the warm-up
He admitted: "We don't know how bad it is, he is getting a scan this morning. We didn't look after the game because he was in a lot of pain.
"Yesterday he tested a little bit better so let's hope we have a scan today and it is not as serious and we can have Gabi back really soon, but we will know more tomorrow."
Arteta was unable to provide an update on Mesut Ozil's future, although the German is due to take part in a Twitter question and answer session later on Monday where he will talk about "the past, present and future".
"My understanding is nothing has changed from the last press conference, that Edu and the club are having some conversations about the near future and the long-term future and when we know something, we'll announce it," the 38-year-old confirmed.
"He has done it in the past, it is something he tried to do to engage with his fans and keep everyone informed. I am not surprised."
The Arsenal manager also revealed there are no plans for the club to allow Eddie Nketiah to leave this month, but the Gunners are very much in the market for a goalkeeper, the PA news agency understands.
It could be either a loan or short-term deal and if completed could result in Alex Runarsson exiting on loan or reverting to third choice.
PA
Source: Read Full Article