Bruno Fernandes' role reverses as he starts World Cup as star turn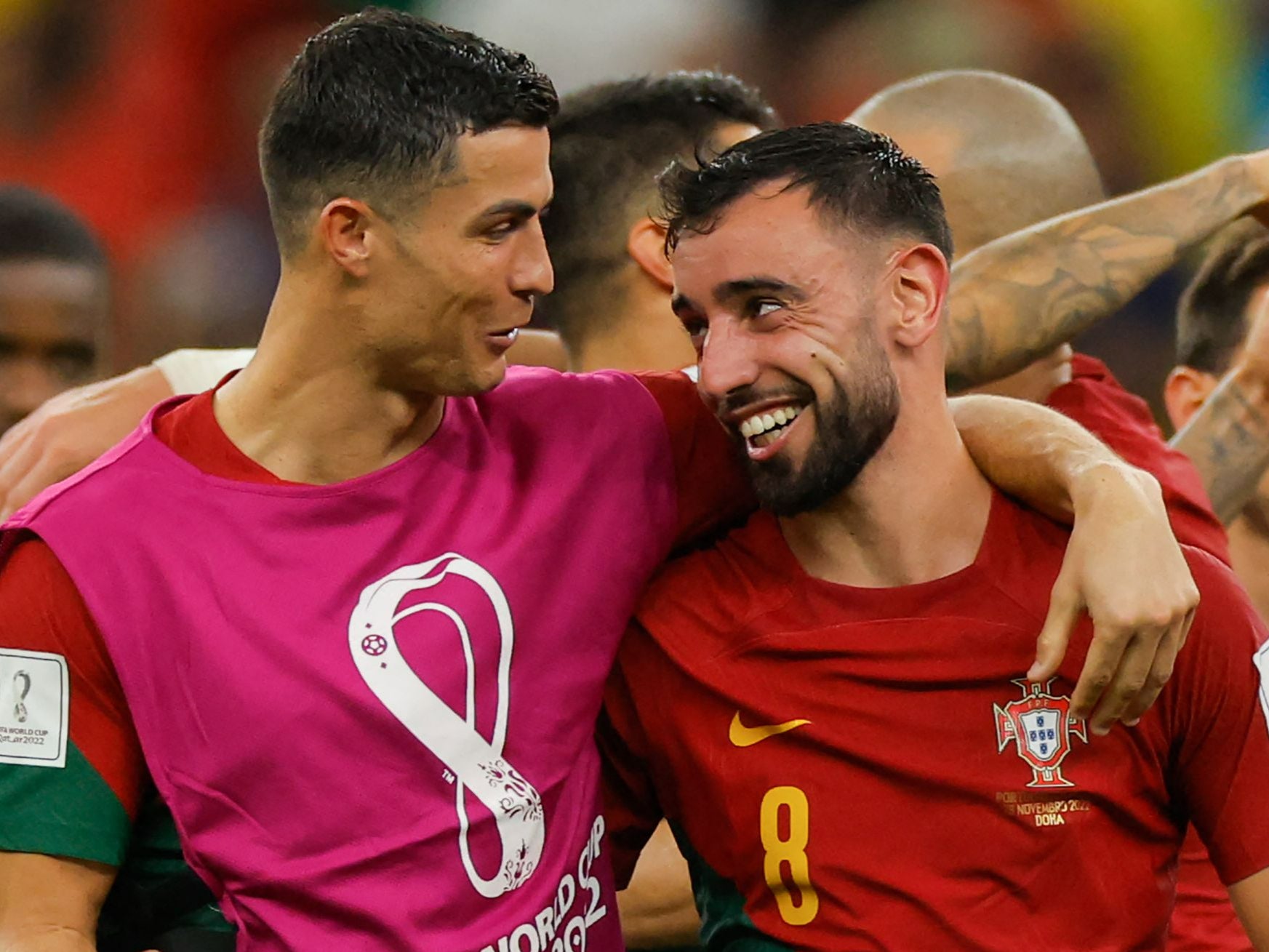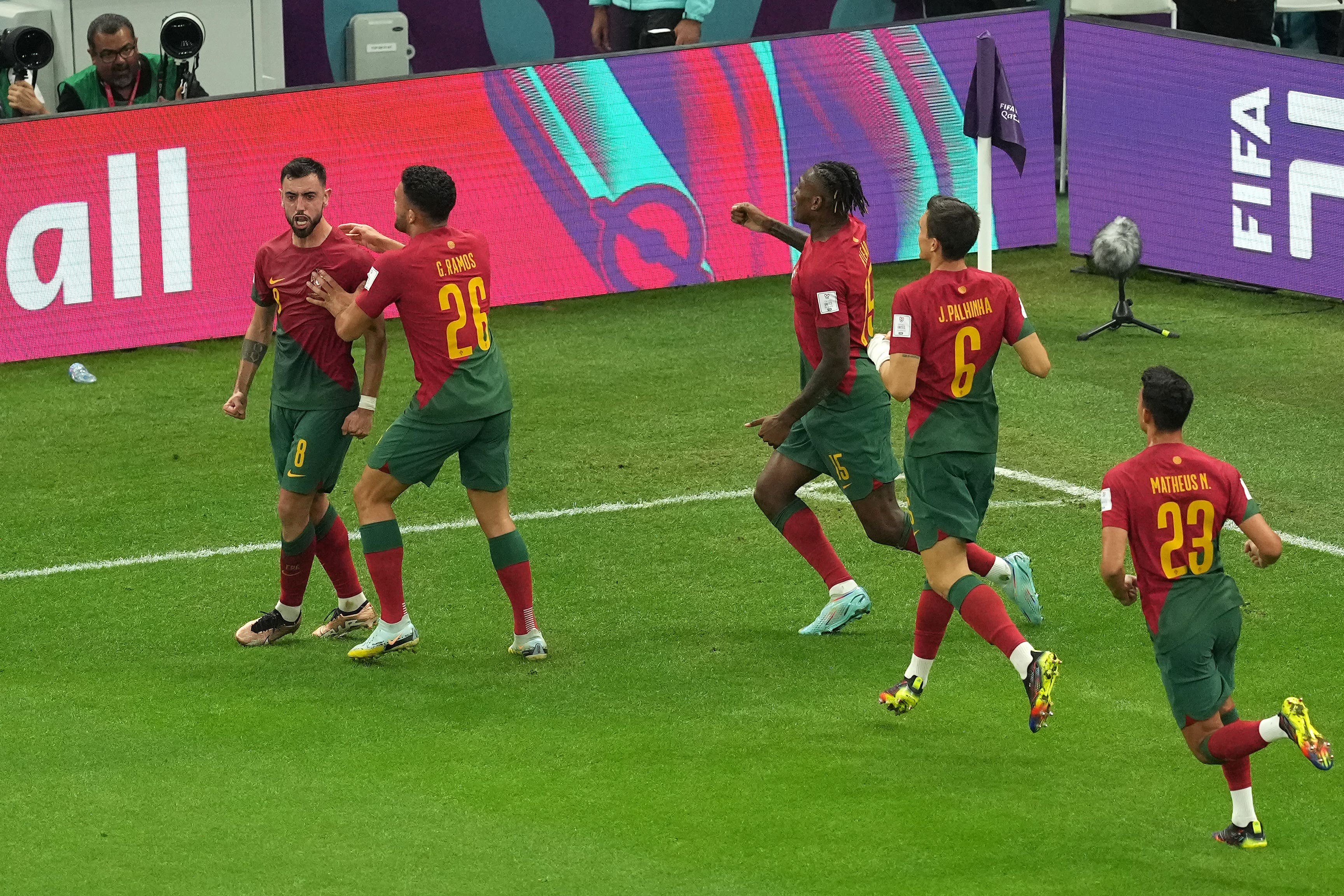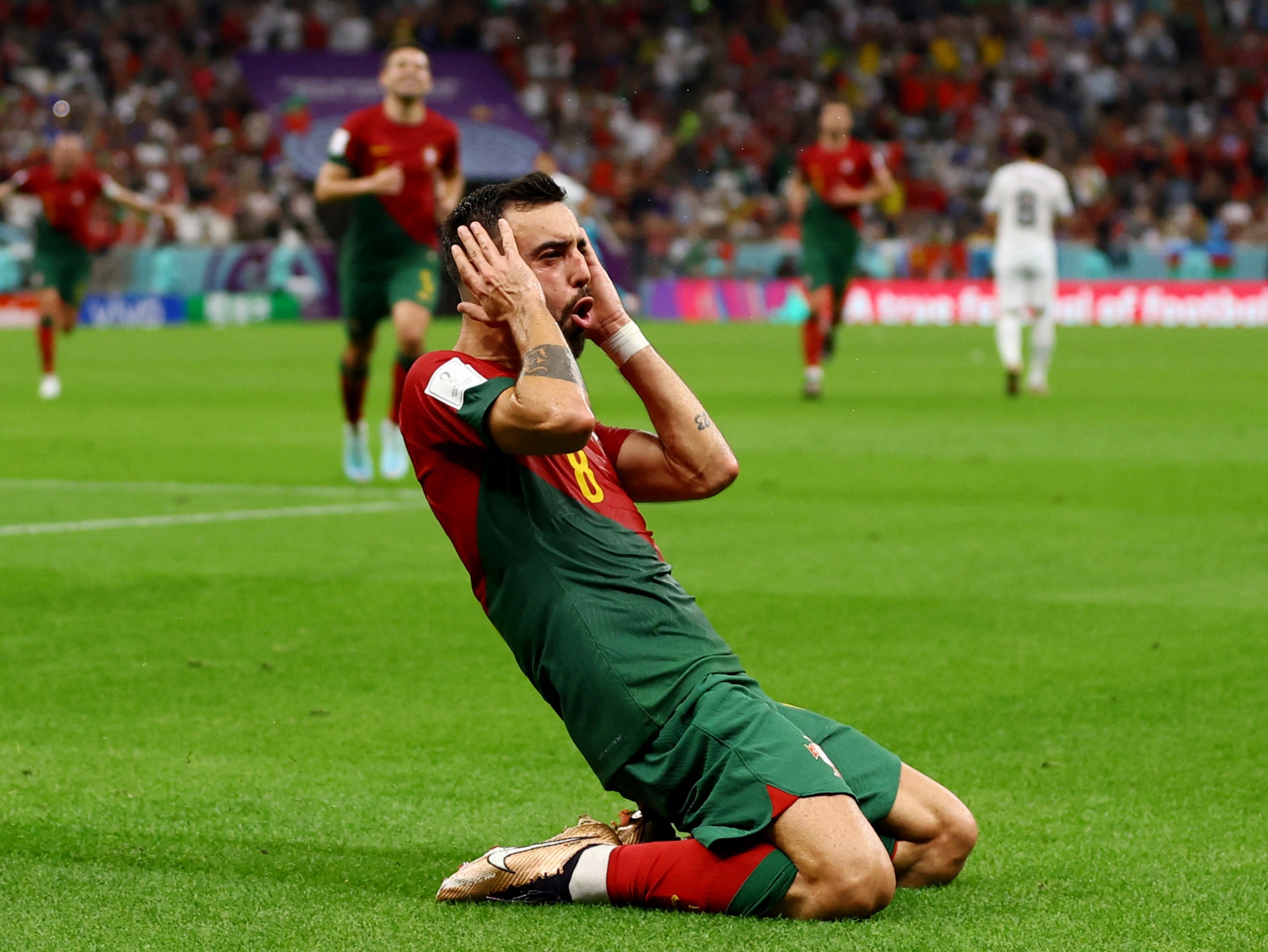 It was the brace that almost wasn't. It was the double that was nearly a hat-trick, Fernandes striking the post in the 99th minute. That he had also won the injury-time penalty pointed to his growing dominance. His eventual relentlessness, chasing a personal treble, felt Ronaldo-esque. The similarities may spread beyond a CV that features United and Portugal. A common denominator is a capacity to rack up ridiculous numbers, often in teams that cater to their needs.
Except that this Portugal team is not configured to Fernandes' requirements. He is not the No 10, but a right-sided No 8 who sometimes swaps positions with Bernardo Silva on the flank. In a group including Joao Felix, Rafael Leao and Silva, he may not have arrived in Qatar with the pre-eminent status in the supporting cast.
Two games of a World Cup can be perception-shifting, however. If Fernandes was not fully trusted by Santos in Euro 2020 and Leao, deployed as an impact substitute, may not be now, the 28-year-old feels fundamental at the moment.
Ronaldo was the headline act against Ghana, scoring for the fifth successive World Cup. In his own way, Fernandes was the match-winner, two assists in three minutes coming from defence-splitting passes for Felix and Leao. He has a persona as the man who makes things happen and, as Portugal lack the slickness of Spain, they are more reliant on moments, on individuals, on difference-makers.
That has long been Fernandes' preference anyway. If Ronaldo subscribes to the 'great man theory' of history – and sees himself as the greatest – Fernandes operates on the principle that people alter events, not systems. He would always eschew tiki-taka if there is an opportunity to play the killer pass or attempt a shot.
But for much of his international career, he looked diminished in a Portugal shirt, a footballer who likes to take lots of shots in a game in a side constructed according to the wishes of another who likes to take even more, a set-piece specialist denied penalties or free kicks within shooting range, the imperfect 10 for a team who had a magnificent No 7.
Recommended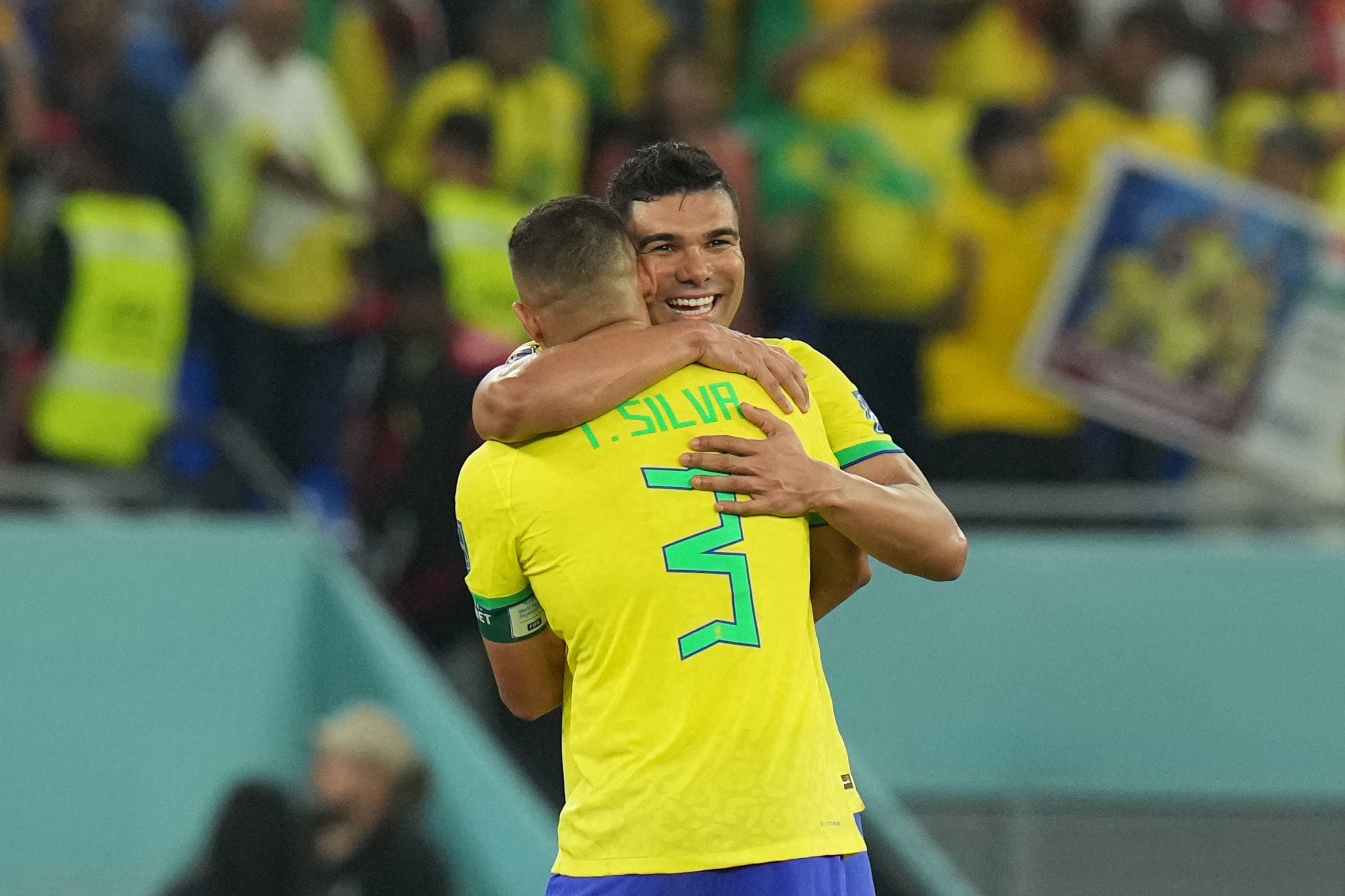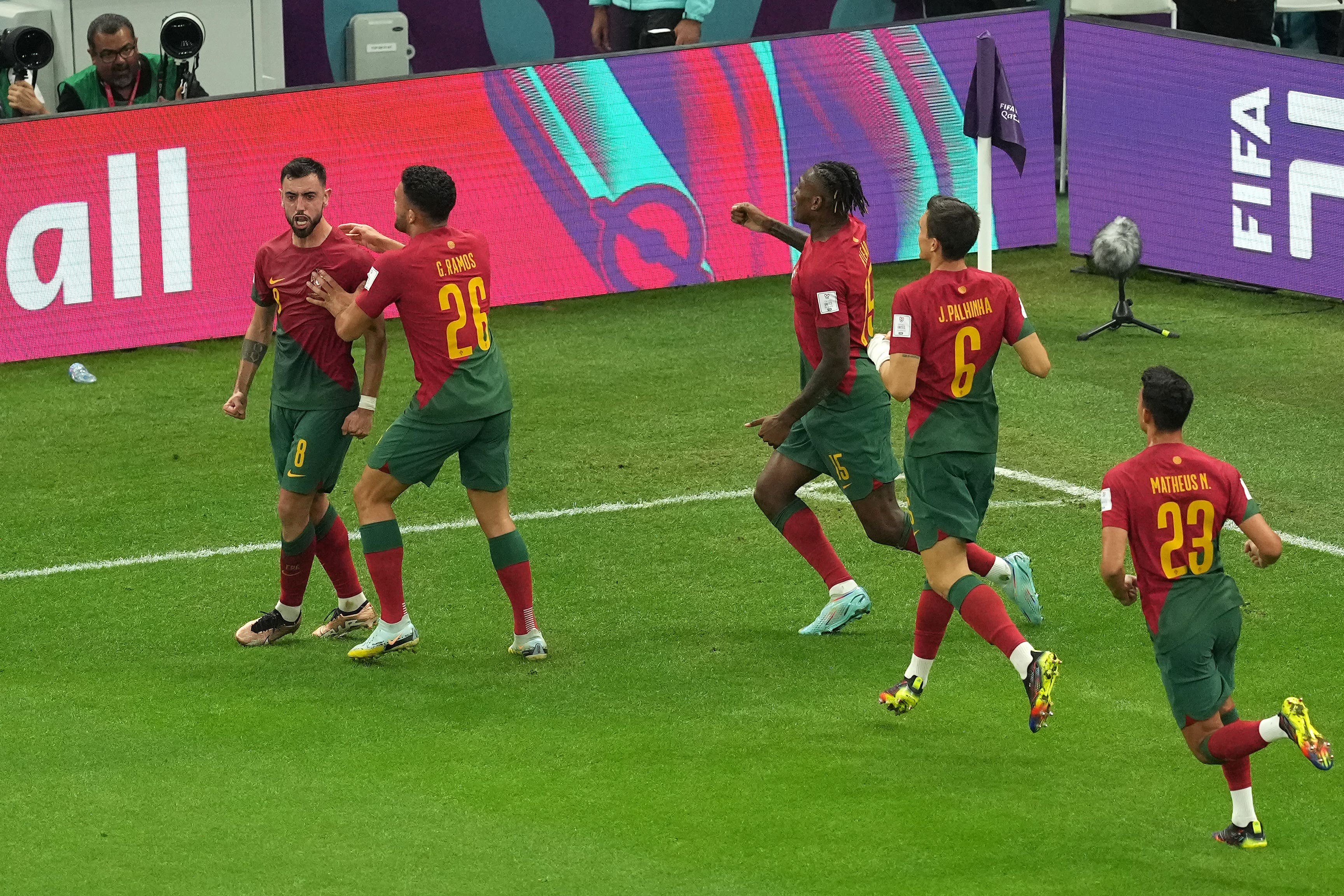 Maybe there has been a role reversal more recently: as his goals have become rarer for United, they have become more frequent for Portugal. Since Euro 2020, he has struck 13 times in 66 games for United and even if there are hints of a renaissance under Erik ten Hag, it has not been reflected in the statistics. He has more assists in the World Cup than the Premier League this season. He began 2022 with six goals in 40 caps; since then, he has seven in 11.
He was a curiosity, a modern-day Eric Cantona, adored at Old Trafford while, for different reasons, scarcely a factor in international football. He may have looked destined to be a better player for club than country. Carry on like this and Bruno Fernandes may be a more productive footballer for Portugal than United.
Register for free to continue reading
Registration is a free and easy way to support our truly independent journalism
By registering, you will also enjoy limited access to Premium articles, exclusive newsletters, commenting, and virtual events with our leading journalists
{{#verifyErrors}} {{message}} {{/verifyErrors}} {{^verifyErrors}} {{message}} {{/verifyErrors}}
By clicking 'Create my account' you confirm that your data has been entered correctly and you have read and agree to our Terms of use, Cookie policy and Privacy notice.
This site is protected by reCAPTCHA and the Google Privacy policy and Terms of service apply.
Already have an account? sign in
By clicking 'Register' you confirm that your data has been entered correctly and you have read and agree to our Terms of use, Cookie policy and Privacy notice.
This site is protected by reCAPTCHA and the Google Privacy policy and Terms of service apply.
Register for free to continue reading
Registration is a free and easy way to support our truly independent journalism
By registering, you will also enjoy limited access to Premium articles, exclusive newsletters, commenting, and virtual events with our leading journalists
{{#verifyErrors}} {{message}} {{/verifyErrors}} {{^verifyErrors}} {{message}} {{/verifyErrors}}
By clicking 'Create my account' you confirm that your data has been entered correctly and you have read and agree to our Terms of use, Cookie policy and Privacy notice.
This site is protected by reCAPTCHA and the Google Privacy policy and Terms of service apply.
Already have an account? sign in
By clicking 'Register' you confirm that your data has been entered correctly and you have read and agree to our Terms of use, Cookie policy and Privacy notice.
This site is protected by reCAPTCHA and the Google Privacy policy and Terms of service apply.
Source: Read Full Article