Burnley outcast Nahki Wells back on his feet at QPR after 18 months without a goal
The last year-and-a-half hasn't been easy for Nahki Wells.
When Sean Dyche came calling to lure his services to the north-west from a newly-promoted Huddersfield last summer, the 28-year-old agreeably called it an "ideal" move. But his time there turned out to be anything but. After picking up an injury in pre-season, Wells didn't start a single game at Burnley. For a striker reaching his prime, it was clear he needed to move on.
Emerging from the tunnel as the floodlights dimmed at Loftus Road on Tuesday night was the face of a man with focus. Having now settled in at Queens Park Rangers – where Wells managed to secure a loan move to in August – he's not only match fit again but recently netted his first goal since April 2017. There's finally progress in sight, and hope of leaving uncertainty behind him.
"I've had some really down times," admitted Wells, "Making my Premier League appearance was always my biggest dream. But then also to be limited to short spells, not play as much. [I wasn't] really told to leave, but I asked that it's best that I go and play football.
"It is what it is at Burnley, it's hard to say. I'd like to think if I was given more of a chance I would've taken it, but nevertheless I'm here now."
"I'd be lying if I said it didn't concern me that I hadn't scored in a long period of time," he added. "Of course to go a long spell without a goal was frustrating, but that's done now. And hopefully I can build on it, because I know how important a goal is for strikers when it's been a tough period in front of goal."
There's no doubt the Bermudian's arrival at QPR, along with fellow loanees Tomer Hemed and Geoff Cameron, has had a sweeping positive effect throughout the side, and not just through their goals. Their top-flight experience has collectively given Steve McClaren the lift he needed – after the worst start to a season in the club's 136-year history.
But the beginning of their campaign, and a 7-1 thrashing at West Brom, is behind Rangers now. There's a refreshing confidence in their style, along with a sharp upturn in form. They've won four of their last five games, conceding only one goal in that stint.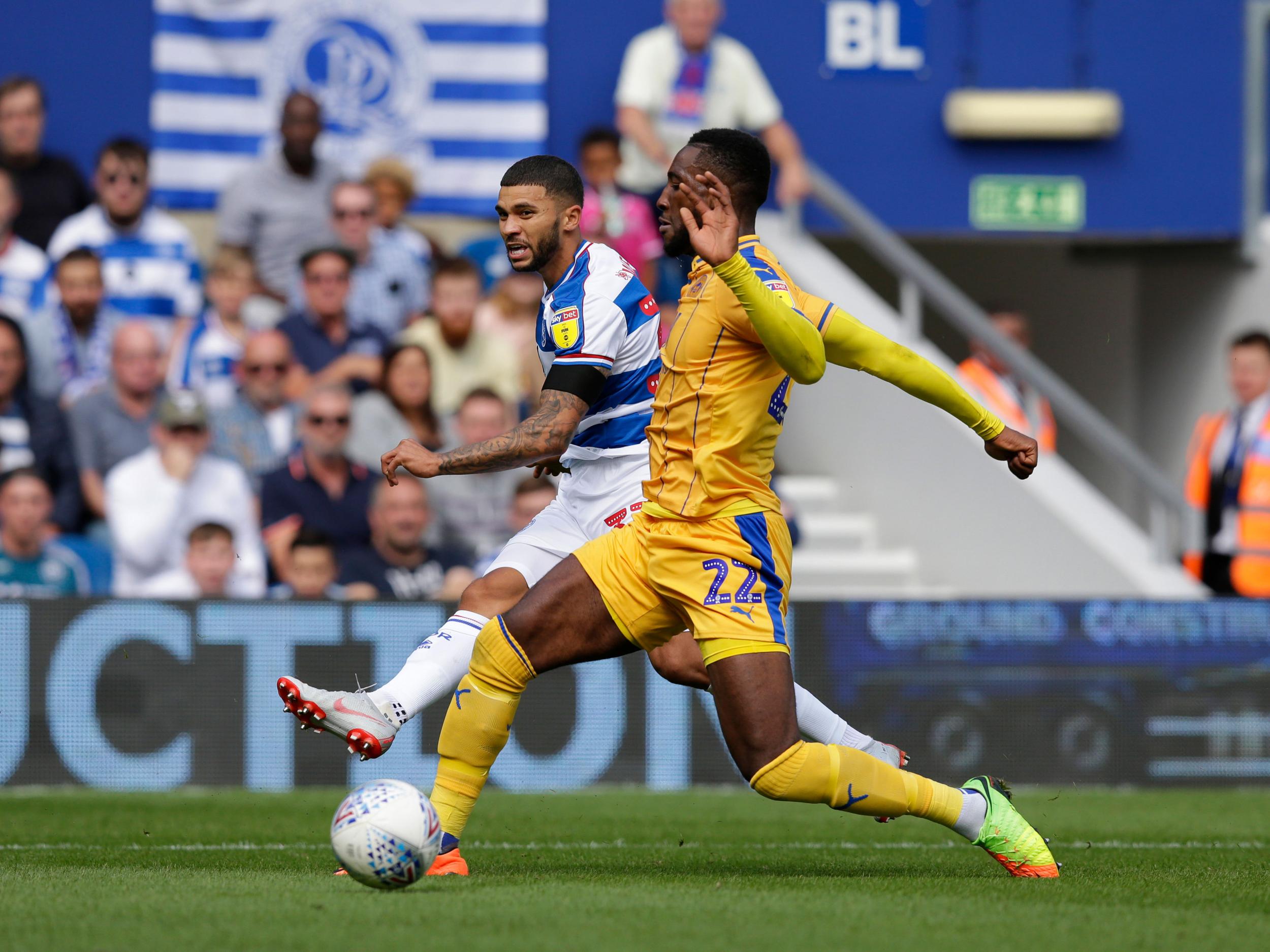 "It's been good to walk in and have the confidence that the manager is happy to have you here," said Wells. "I think players have stepped their game up since we've been in. The confidence of winning games has propelled them and we're trying to build. We haven't really set any limits for ourselves, anything is possible."
"It's just a good belief around the ground that we know how to win football matches," he added. "The players can look up the pitch and believe that the forwards can go and do something… we've got a good balance, and long may that continue."
The main issue for Wells now is keeping his spot in the team. Though there is a lot of respect between each other, the striker has to compete for a place with Hemed, and the latter has been the preferred option so far. McClaren has previously attempted to play them both up front, but the results and performances show why that was only a temporary experiment.
It has taken more than 11 hours of football to get on the score sheet, but Wells is hoping that his goal against Sheffield Wednesday – which he came off the bench to score – will allow him another start in the near future.
"It's difficult as a manager to have all your best players on the pitch," he said. "As a manager I guess you want these problems, but as a player you want to play as much [as you can], because I know what I can contribute, but he has to make his own decisions at the end of the day."
"Now it's important to use this as a confidence boost, something to build from. Not only myself, but the team as well. Going forward I can hopefully put together a good run of games, and get back to my best of scoring goals."
Follow the Independent Sport on Instagram here, for all of the best images, videos and stories from around the sporting world.
Source: Read Full Article