Cardiff progress pleases Neil Warnock despite 4-1 loss at Liverpool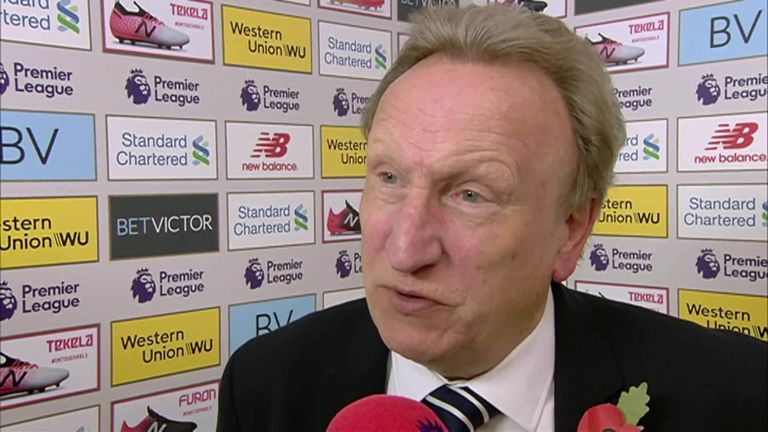 Neil Warnock insisted he is pleased with the progress Cardiff are making despite seeing his side slip to a 4-1 defeat at Liverpool.
It looked like Cardiff were going to be in for a long afternoon at Anfield when Mohamed Salah put Liverpool in front in the ninth minute, but it took until the 66nd minute for Liverpool to find that second goal, eventually picking up three points with two more late goals making the margin of victory more emphatic.
The result sees Cardiff sit 17th in the Premier League table, with just one win to their name so far. Nonetheless, Warnock, though, is happy with the way things are going for Cardiff after 10 games of their return to the Premier League, and feels the 4-1 scoreline was not a true reflection of the play at Anfield.
Mane double helps Liverpool go top
As it happened
"We are doing alright, we are playing alright," Warnock told Sky Sports. "There were a lot of pluses again today. We only just had seven on the bench today. With what we have got, we are doing as well as we can.
"I think so [harsh result], but that is the level we are at at the moment, the quality of the finishers that they have got. It is disappointing because against Chelsea it was 4-1, and I don't think that reflected the game.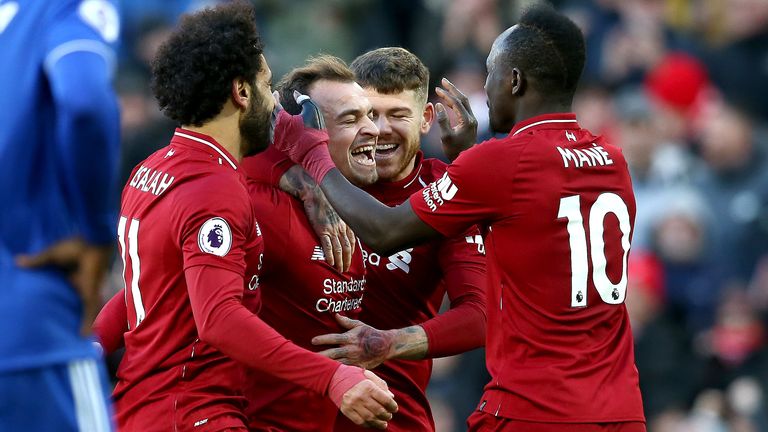 "We just made the wrong decisions in the first half. We had a great six or seven opportunities when running into their half, but we made the wrong decisions. I said at half-time, we have got a chance if we get the next goal, but unfortunately we didn't do that.
"We kept going, and you could tell by the quiet of the crowd that there was a game on, but to concede two late ones like that is a blow. The players gave it their best shot, and that is all you can ask really."
Cardiff have now played Liverpool, Manchester City, Tottenham and Arsenal in their opening 10 games, but have Leicester and Brighton in their next two matches – bringing an end to a run of fixtures Warnock feels was a tough introduction for his players.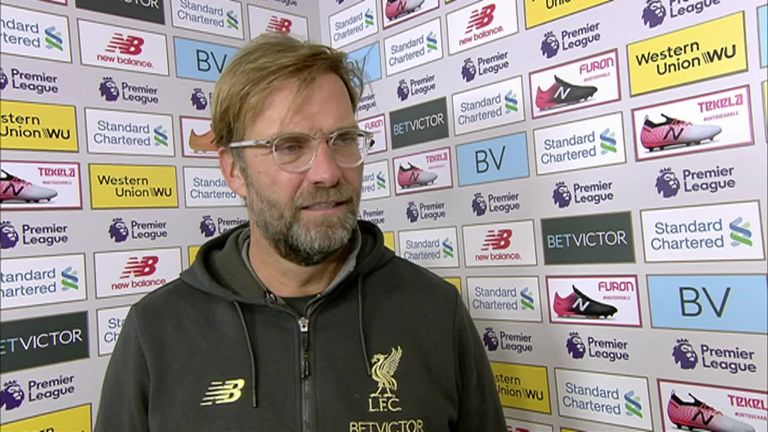 "We have played the top six now, and I think we only have Manchester United in December," Warnock said. "We have had a tough run of fixtures really, but we have got better the last few weeks.
"The Burnley game we did well, the Tottenham game we did well, the Fulham game we did well – I am quite pleased.
"It is a pity we have a game like Liverpool after a good win over Fulham last week. It was like a free hit today against a team like Liverpool away from home. A lot of credit to the lads – they stuck at it."
Source: Read Full Article