Chris Hughton praises Brighton's resilience after three straight wins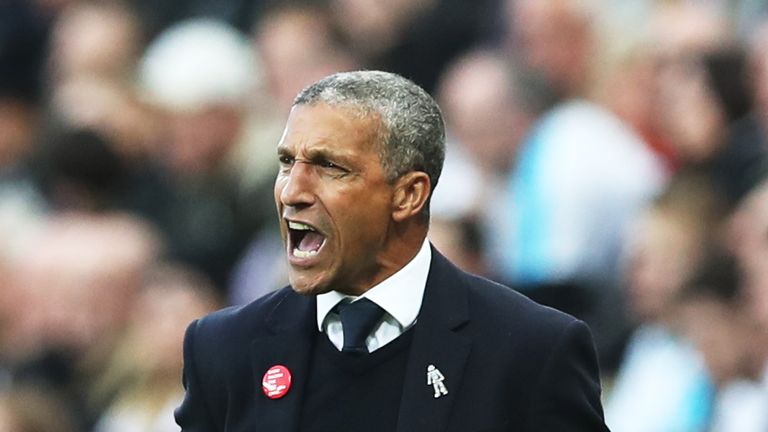 Brighton have improved from last season and are showing more resilience, according to manager Chris Hughton.
They go into this Saturday's Premier League game at Everton 11th in the Premier League table after three wins in a row.
The most recent of those victories came at home to Wolves last weekend and Hughton praised the fight in his squad.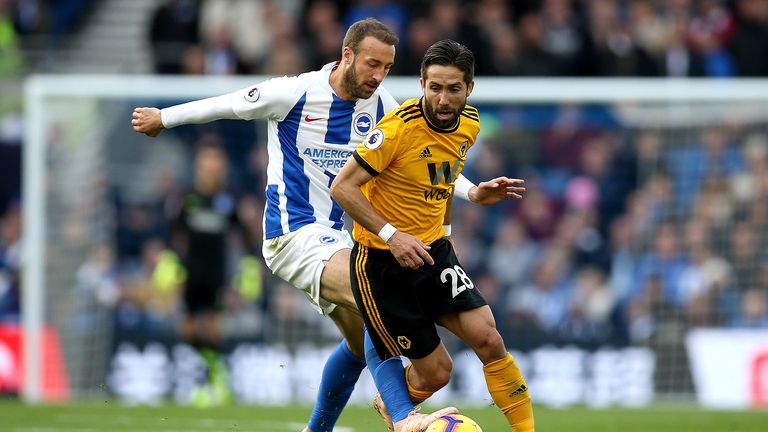 He said: "The most pleasing thing is that we're getting the three points, we know how valuable that is in this division.
"To get three wins on the spin is unusual, it's hard enough getting them back to back.
"The 1-0 scorelines show that we do have a resilience in the team and squad.
"We've been under pressure in the last couple of games and showed great spirit to make sure we don't concede."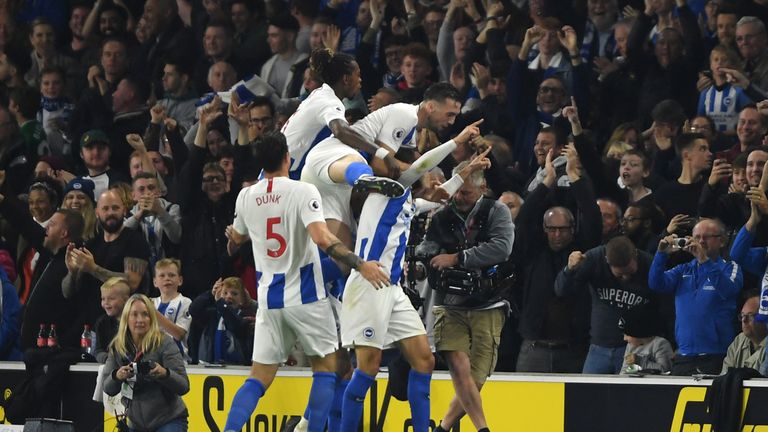 Brighton finished last season seven points clear of the relegation zone and only got nine wins all season.
This time around they have four in the first 10 games and the 59-year-old thinks his side are making progress in England's top division.
"The wins are something we couldn't do last season, it's a sign we're making progress but we're conscious of how hard this division is," he added.
"And I know you can lose three on the spin as quick as you can win them."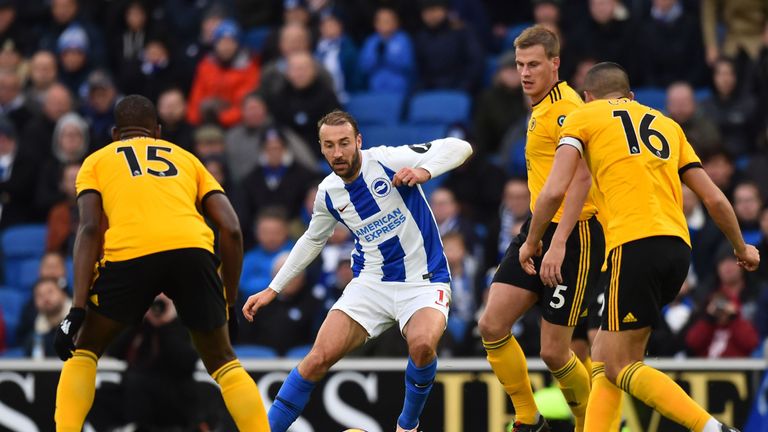 Hughton also highlighted the importance of striker Glenn Murray, who scored his 100th goal for the club in their 1-0 home win against Wolves last weekend.
"Every team wants their strikers to score goals, we're fortunate Murray is doing that and we have good competition up front.
"We have in Glenn somebody who is scoring important goals and for a club like ours that is very big to have a player like that to rely on.
"What we want to be doing though is spreading the goals around the team a bit more."
Source: Read Full Article