Chris Hughton says Brighton have no comfortable games in the Premier League due to club's level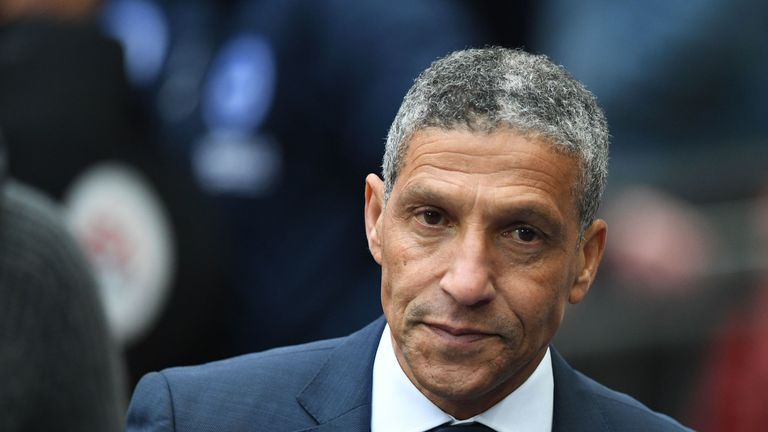 Chris Hughton said Brighton must accept that they will never have comfortable games in the Premier League due to the level of the club.
The Brighton manager admitted that difficult times and challenges will always threaten the Seagulls, but responding to those is all he and his players can do.
Defeat at home to Cardiff on Tuesday followed Saturday's 5-0 hammering by Bournemouth at the Amex Stadium left Hughton's side just two points clear of the relegation zone.
"We are not going to go through the season and have an easy, comfortable game, that's the level that we are," said Hughton. "We are very aware of what we are and what the challenges are.
"If I look at our season, it's probably our most difficult time, more Saturday than Tuesday, because that's not like us.
"But the level of club that we are, we are not going to go through a season without difficult times and challenges.
"It's the level of club that we are and expectations rise, but the reality is this is still only our second season [in the Premier League].
"There have been some areas that have been difficult for us, players we've missed, but these are the challenges that you have to look forward to."
Brighton visit Wolves on Saturday, and with three of the top six still to play, Hughton is certainly viewing the trip to Molineux as an opportunity to pick up some points.
"I'm definitely viewing it as an opportunity because we have to in every game that we play," said Hughton. "The next game and the next game after that, Tottenham, we will look at no different.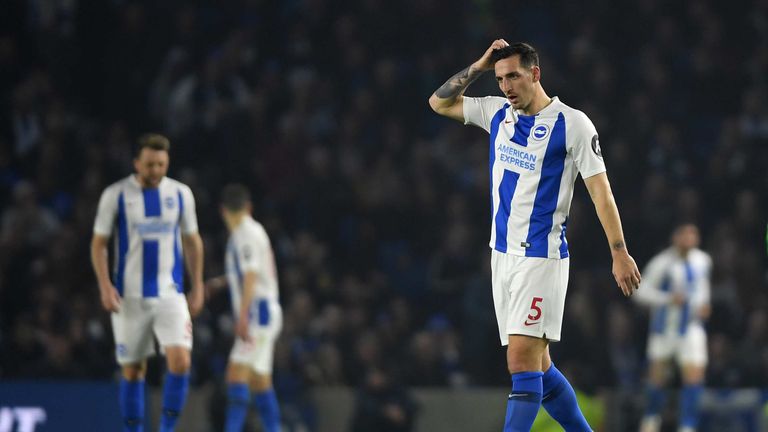 "If you're able to improve the performance then it gives you a better chance of getting some kind of result.
"We will never go into any of those big games feeling in any way that we can't get something."
Hughton came under fire from Brighton supporters following the two home defeats, with boos ringing out at the Amex and some criticising the manager on social media.
But Hughton said the criticism comes with the job and would rather focus on the great support he heard from the home crowd.
"You have to shut it out," said Hughton. "As regards any criticism, it's normal, it's understandable.
"We have so many media outlets, so many pundits and every one will have opinions and views, that's part and parcel of the game.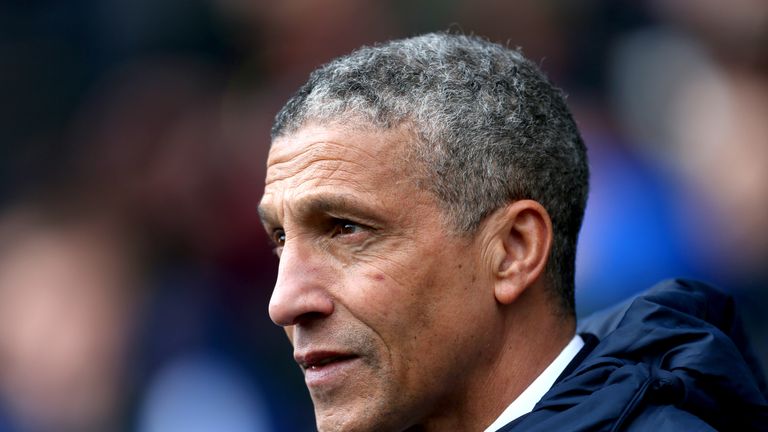 "If there are going to be good things said about a team or individuals, then you have to accept that when things aren't going so well that that's how it is.
"We're on the back of a performance on Tuesday where I thought the crowd were excellent.
Source: Read Full Article