Cristiano Ronaldo pictured with Sir Alex Ferguson at Old Trafford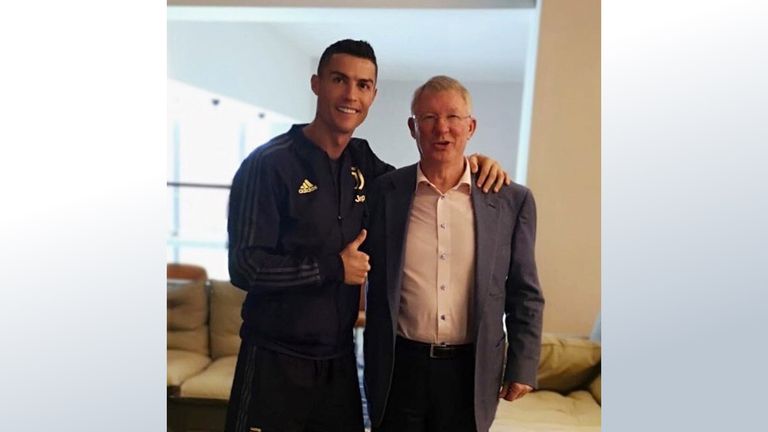 Cristiano Ronaldo says it is great to see Sir Alex Ferguson in "good shape" after meeting up with his former manager at Old Trafford.
Ferguson brought Ronaldo to Manchester United from Sporting in 2003, and was instrumental in the forward's development towards becoming a five-time Ballon d'Or winner.
Ronaldo returned to Old Trafford for just the second time as an opposing player on Tuesday night, starring in Juventus' 1-0 win over United five years after he was victorious there as a Real Madrid player.
Ferguson was watching on at Old Trafford, a month after he made his first appearance at the ground following brain surgery in May, and was pictured with Ronaldo after the Champions League encounter.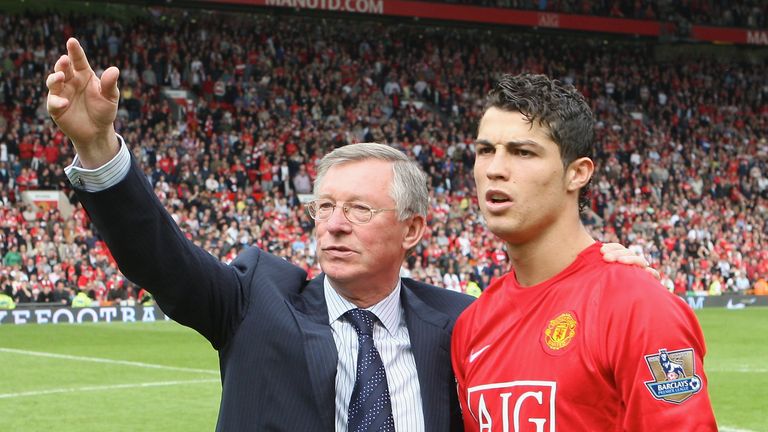 "A great coach and above all a wonderful man. Taught me so many things inside and outside the pitch. Great to see you in good shape, Boss!" Ronaldo said on Twitter.
Under Ferguson, Ronaldo won three Premier League titles as well as the Champions League in 2008, the same year he won his first Ballon d'Or award.
Ronaldo went on to join Real Madrid in 2009 after scoring 118 goals in 292 games for Ferguson's United.
Source: Read Full Article