Crystal Palace vs Arsenal: Failings of old show new Gunners remain a work in progress
It was a slight reminder of the old Arsenal, and not just in performance. After the 2-2 draw at Crystal Palace, Unai Emery was asked about the possible Alexandre Lacazette handball that led to their second goal and the Shkodran Mustafi errors that led to both Crystal Palace's goals. It wasn't quite "I didn't see" but a twist on it. "I need to watch this," he said of the Lacazette moment before saying he needs to watch the match again regarding Mustafi.
A manager as dignified as Emery is never going to castigate a player in public but – like with the moments – the issue is now impossible to miss. It's right in front of their faces, and one big reason why Arsenal's winning run always felt someway deceptive.
There is a flaw there, which will prevent anything close to a proper title challenge, and may make returning to the Champions League a difficulty too.
Mustafi's rashness reflects a wider anxiety about the backline, a weakness, a susceptibility.
That can be seen in how easily Wilfred Zaha got at them – not least for the second penalty, even if there were some questions about the nature of the attacker's fall. That can be seen in the panic that still afflicts the defence in such moments and – most of all – a record of 13 goals conceded in 10 games.
That was another reminder of the old Arsenal, or at least the last decade of Arsene Wenger's reign.
The wonder is how sustainable it is that the attack keeps bailing them out, and the irony is this is something of an inversion in Emery's career. Whereas this Arsenal have been so brilliant when on the ball and proactively going at sides, his teams have generally been built on strong defence and reactive counter-attacking football.
It has naturally meant he can't but notice the lack of "control" that can afflict his team when they're not scoring those sublime team goals.
"We need not to concede chances to have penalties more control with the ball, more control keeping the opposition so far from our box," Emery said. "We cannot do that.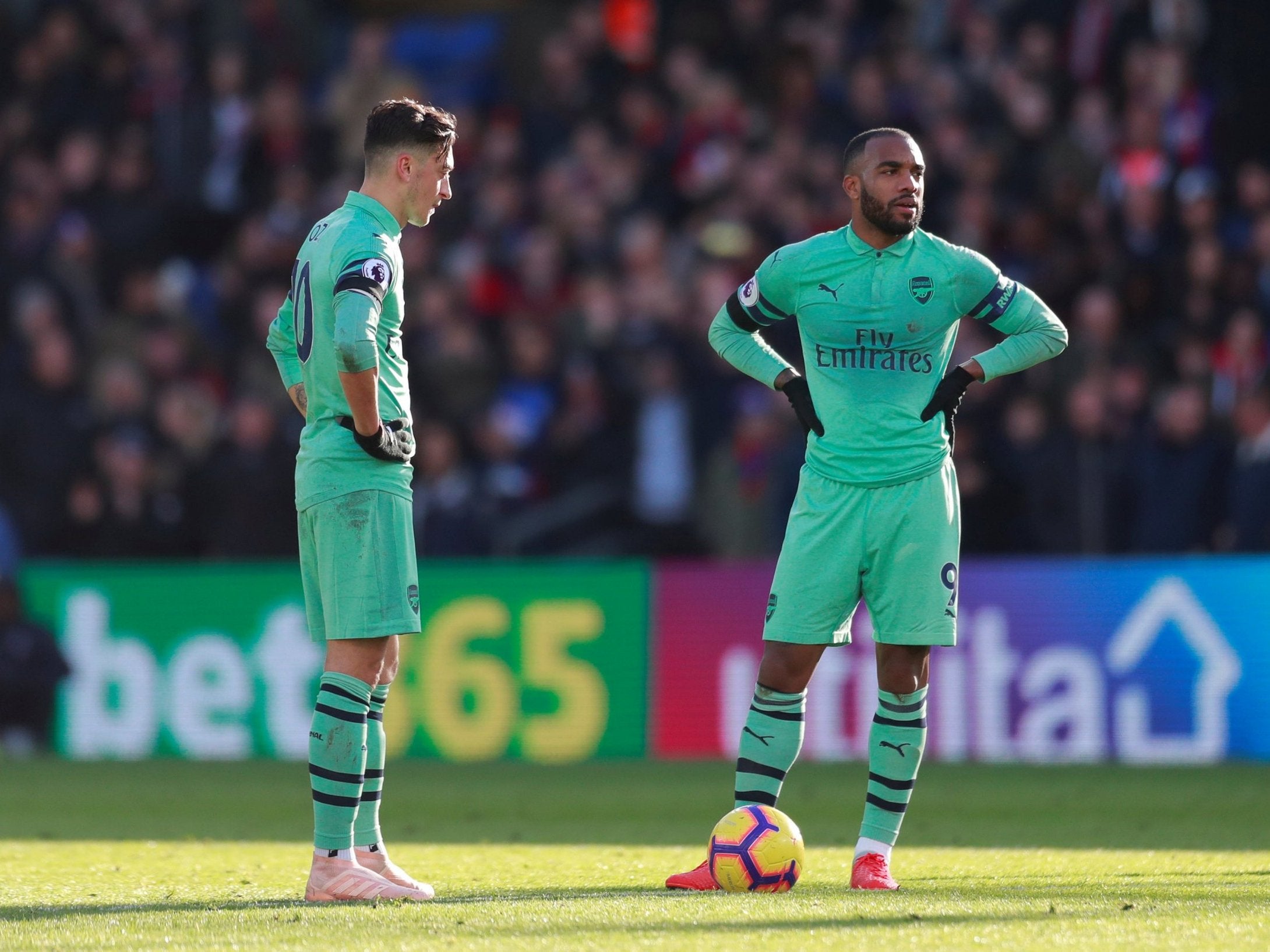 "Because we can do the mistakes on the pitch. Every day, I am making mistakes also in my decisions. But the second goal, like I said, even more less in his maybe thinking, I am pushing him. We had the ball in the opposition box and we did one bad pass. When we are in the box, I want aggressivity to find the last action to score, win a corner, but we lost the ball and they went up-field and scored.
"But, for me, there are things happening on the pitch. We need continuity in our process, to learn when we are not in a good moment and to give and hold our mentality for continuing to find our moments and our chances. I wanted to push for that in the last few minutes. It was not easy for us."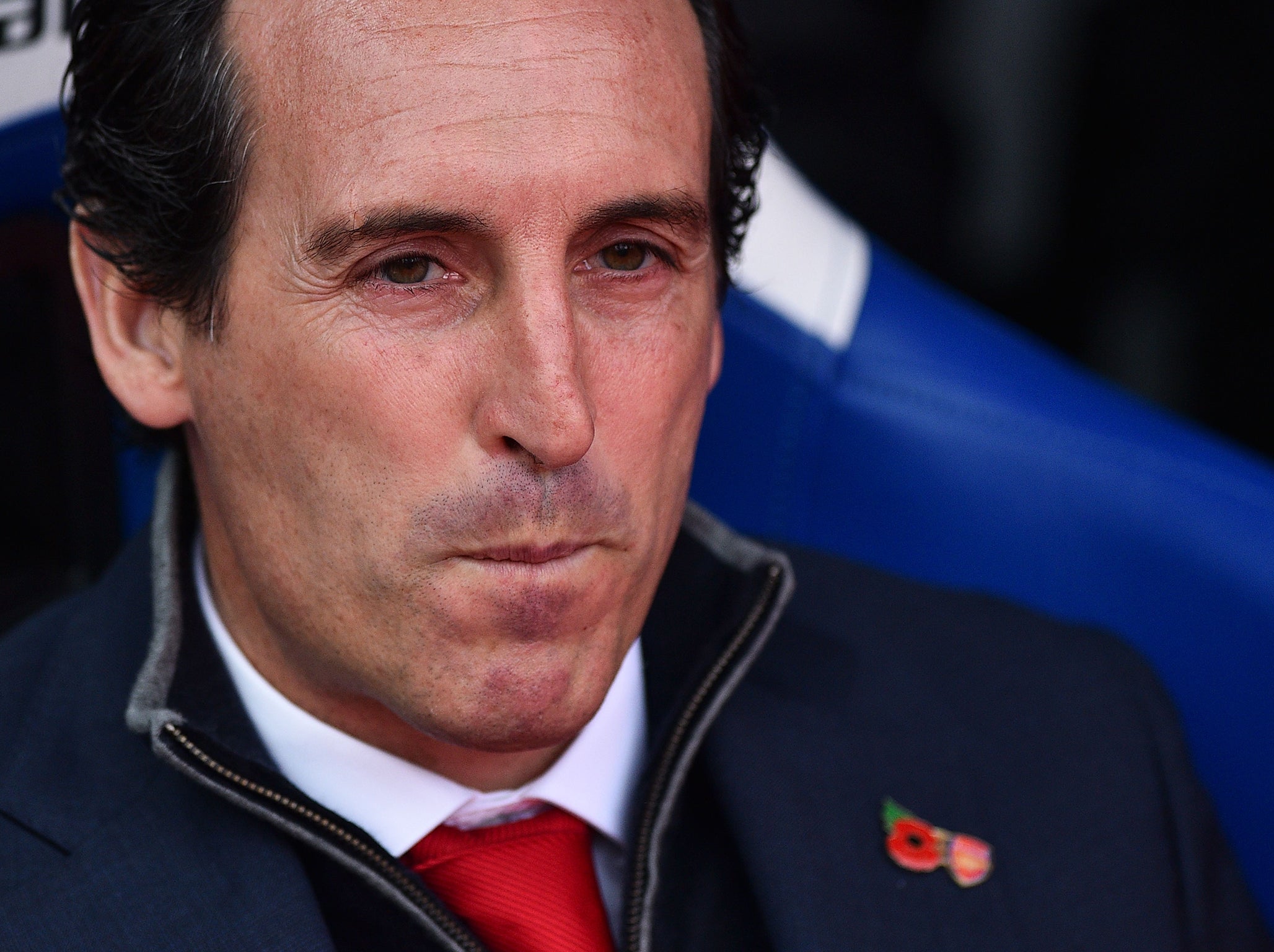 Continuity however can only come from a fully cohesive team, and one that doesn't suddenly allow massive gaps to appear through individual errors. One of the more interesting questions for Arsenal's season, amid Emery's generally encouraging progress, is how he addresses this. Does he go out and buy in January, or does he try to drill a more classically Emery defence? Can he make Mustafi the more assured defender that he can look?
They could certainly do with reminders of the latter.
Follow the Independent Sport on Instagram here, for all of the best images, videos and stories from around the sporting world.
Source: Read Full Article