England vs Denmark result: Five things we learned as Harry Maguire's painful season continues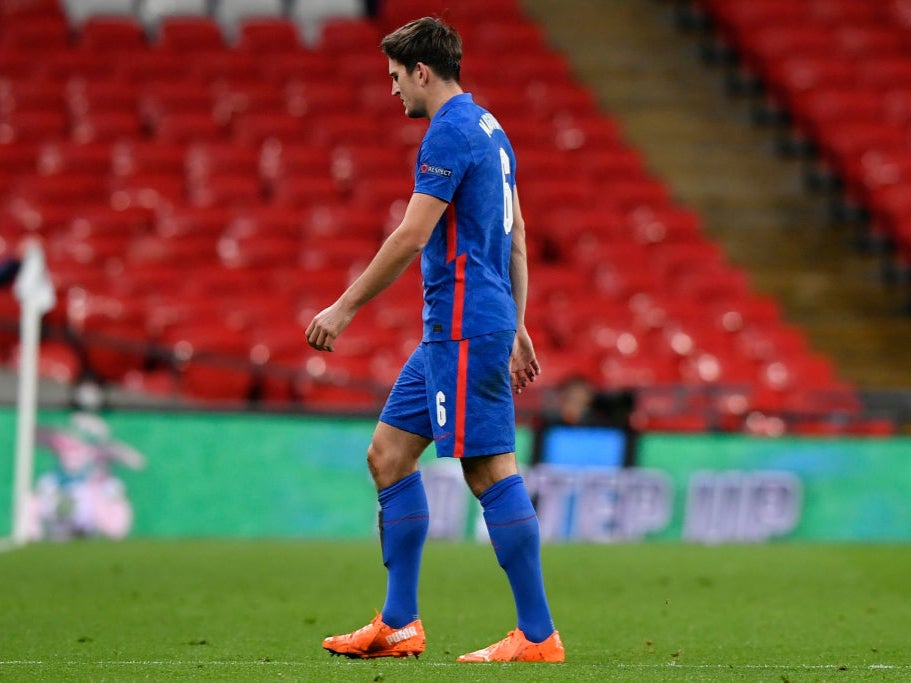 Paying the penalty
For the third time in the last five internationals, England conceded a penalty.
Joe Gomez, Eric Dier and now Walker have all been penalised for moments of sloppiness in defence – not necessarily all from those players directly, it must be said.
But it follows a bit of a pattern for England of late, where the displays on the pitch somewhat mirror the lack of concentration, absolute professionalism and diligent taking care of business off the pitch.
From breaking protocols to players putting themselves in uncompromising positions, it hasn't been the best of years for the national team, despite recent scorelines.
This performance was an extension of it on the pitch and changes are clearly needed in intensity and demands made of the players.
Maguire's meltdown
It hasn't been the best of fortnights for Maguire. The Manchester United defender hasn't started the season in good form on an individual level, while his team's performance level is also poor.
As captain, he takes an extra layer of responsibility on his shoulders for those team-wide failings, too.
Here, he had a torrid half-hour: poor control leading to over-stretching, passes going astray, crowding out the left channel with runs from centre-back and then those two ill-judged, miscalculated challenges.
He certainly cut a forlorn figure leaving the pitch, maybe exacting sympathy in some quarters for a player going through an evidently tough time, but his club badly need him to rediscover confidence and mental resilience quickly.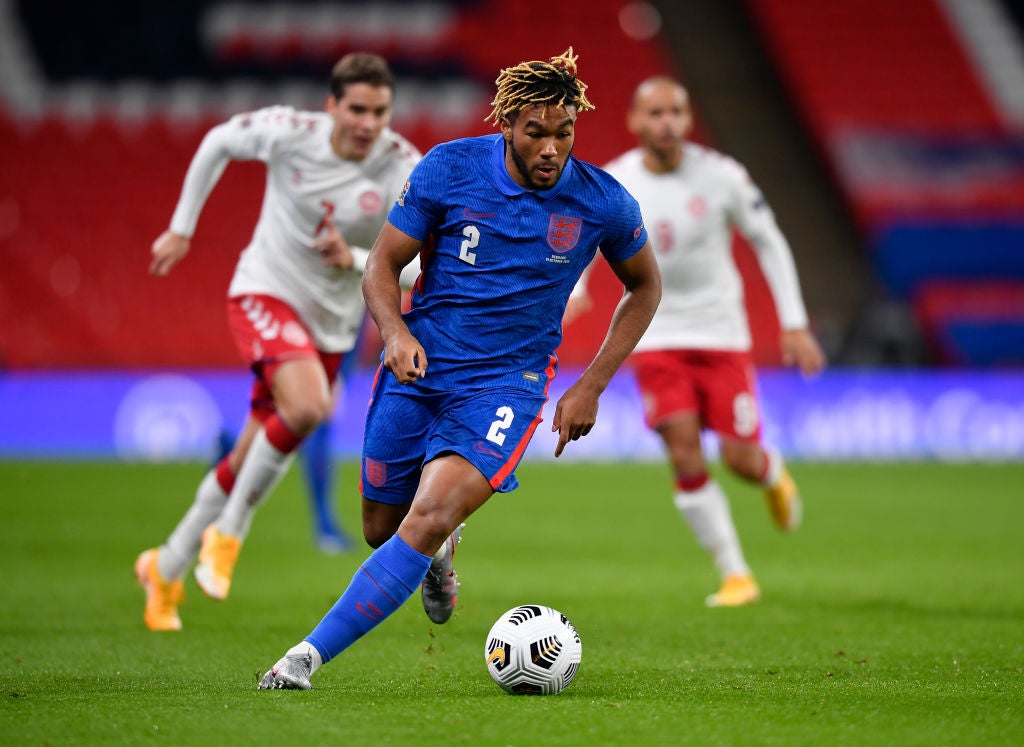 Mount and James stake the claim
Onto the positives, then. It was England's right side which really stood out in the early part of the game, with the triangle of right centre-back, wing-back and wide forward showing an understanding and ability to link up neatly.
It wasn't exactly an onslaught, but the best moves for the home side came down that channel, with Reece James showing good crossing ability, Mason Mount's industry and clever movement opening gaps more than once and Kyle Walker backing them both up with runs into the channel.
Walker's experience, versatility and speed make him a decent option for Southgate to consider at any time, but James in particular has a big fight on his hands for a squad place, given the number of right-backs available.
So this performance, in conjunction with club team-mate Mount, maybe steps him up in the manager's mind for when smaller squads need to be picked.
Out of position
Versatility is a necessary tool for most footballers these days, but even so it was notable how many England players were outside their usual roles.
Of course, there was Ainsley Maitland-Niles on the left, but that's commonplace for him now. Walker then went out there later on, while Conor Coady – called up specifically for his expertise in a three-man defence – actually spent two-thirds of the game playing as one of two central defenders.
Marcus Rashford and Mount played most of the game as regulation wide midfielders in a 4-4-1 after the red card, before Dominic Calvert-Lewin came on as sub…on the left, rather than through the middle where he has actually earned his England recall.
It was a case of needs-must to a point, of course, as England sought out an equaliser, but it still points to a lack of cohesion, a hit-and-miss selection and an odd refusal to play individuals who have shone in wider areas such as Jack Grealish or Harvey Barnes.
Uefa Nothing League
With due apology to the players who undoubtedly enjoy being a part of the national team set-up, the prevailing thought in the court of public opinion appears to be along the lines of 'thank goodness it's over'.
Simply put, people didn't care much about the Nations League even before 2020, and given the wider circumstances at play in the world, the timing, the risks and the largely uninspiring fare served up on the international stage by England all mean it's even more a case of wanting to get the two weeks over and done with.
Few, if any, fans are pleased at an extra fixture being squeezed in. Most club supporters are simply hoping their players aren't asked to play in more than one-and-a-half games, and come back Covid-19 free.
The responses on social media to the England account announcing New Zealand had pulled out of next month's friendly and that a new opponent would be announced in due course say it all – people have to be concerned about right now, and international football seems to add to it, no detract from it.
Club football returns at the weekend and few will look back on the past fortnight as a highlight of the first half of 2020/21.
Source: Read Full Article