First golf, now football? Saudi Arabia's grand plan and the 72 hours that changed everything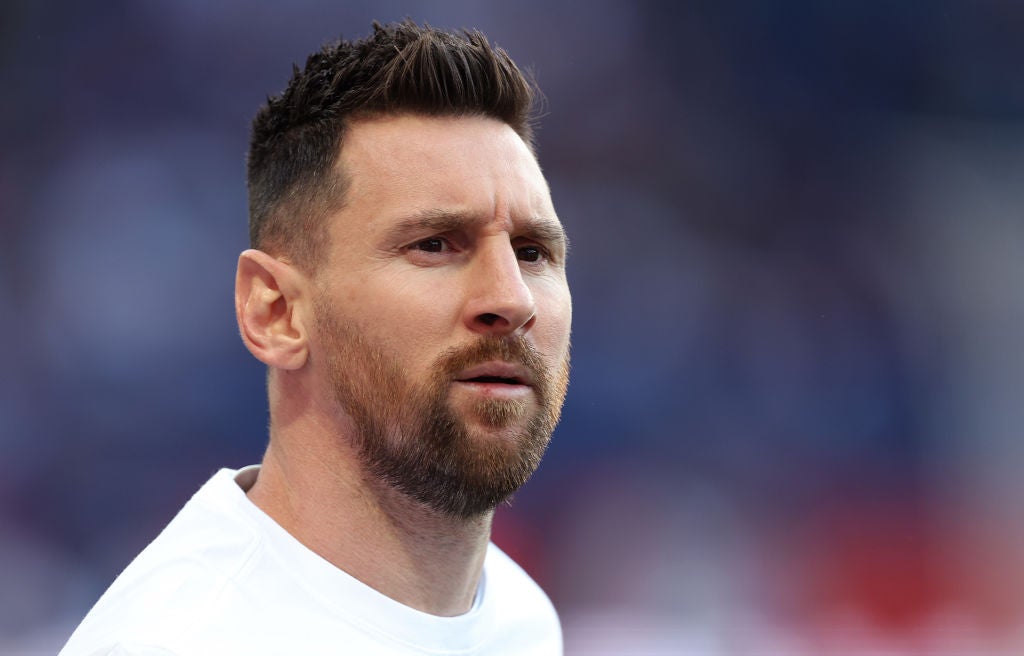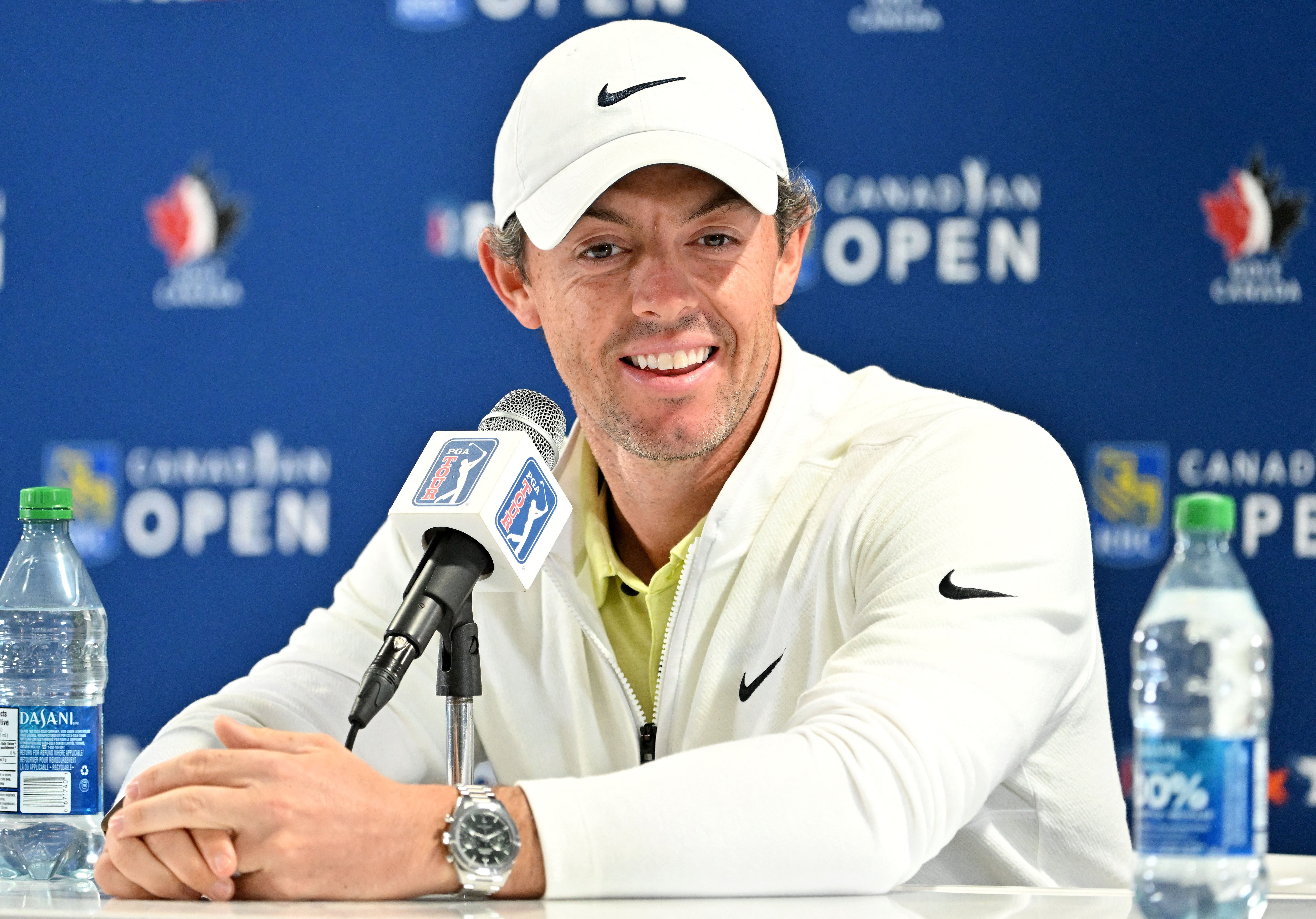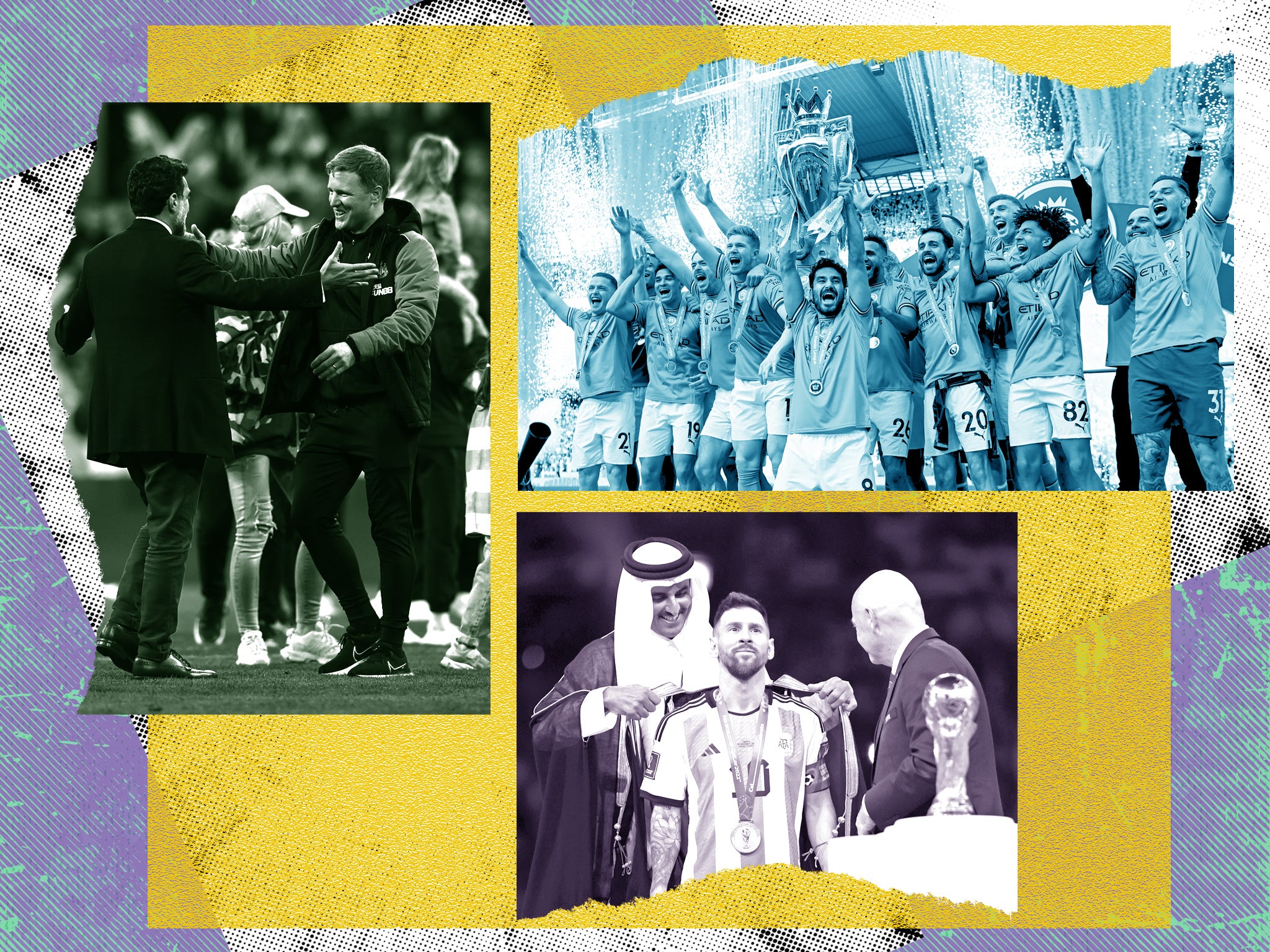 While football awaits similar, it should reflect on the fact that exact move has already been tried twice.
The game had anticipated a first split with Gianni Infantino's initial plan for an expanded Club World Cup in 2020, and a number of sources state that Saudi money underpinned the Softbank fund for that. That break was put off by new agreements made for the Covid pandemic, only for the ensuing financial crisis to push stricken clubs into rushing the European Super League. Again, the same sources state that Saudi money underpinned the JP Morgan loan for that.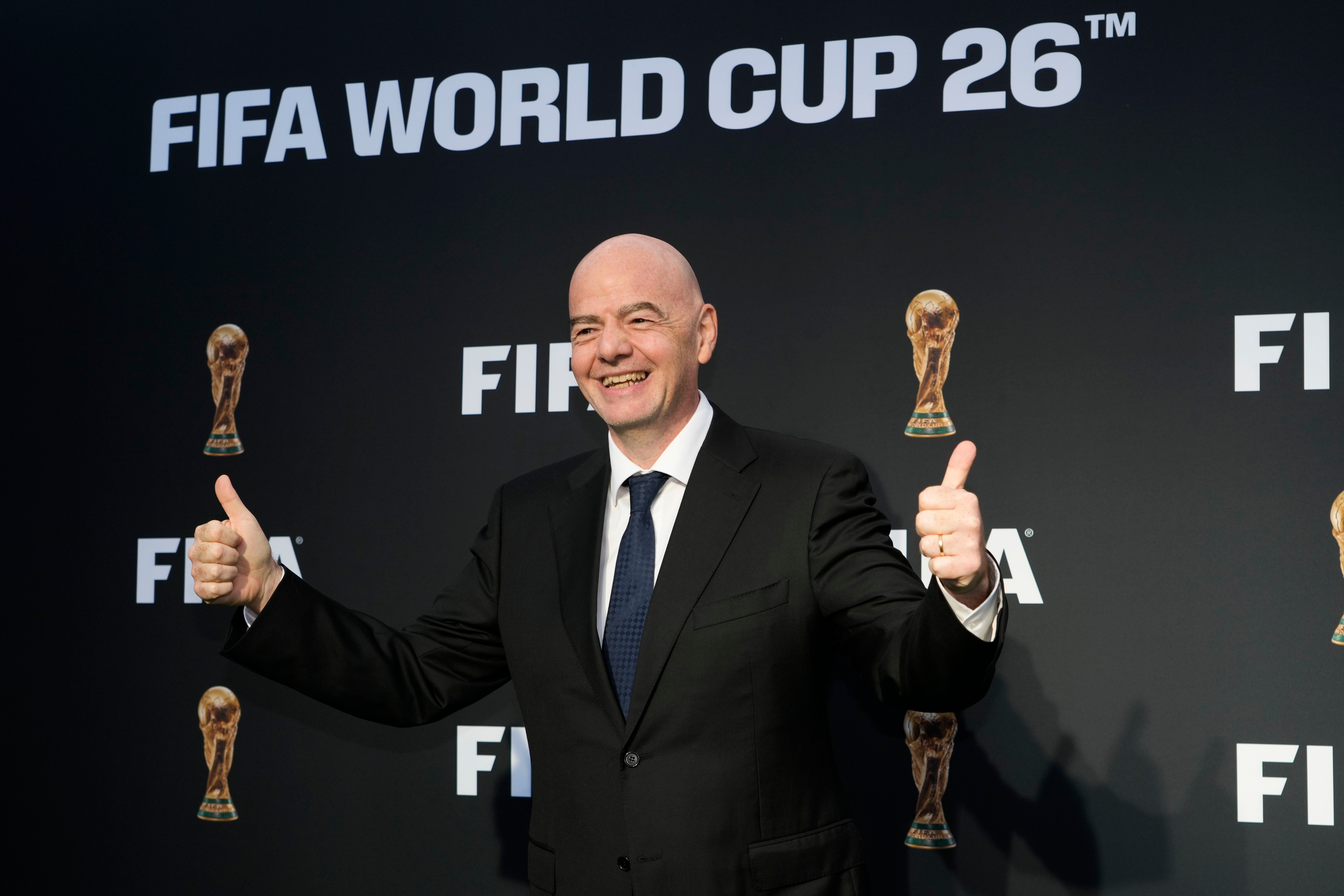 Gianni Infantino's plan for an expanded Saudi World Cup was being underpinned by Saudi money
Unlike golf, however, the sport's unique supporter culture kept the game together. It did not break.
Saudi Arabia is now trying another approach. Or, rather, every other approach.
The playbook set by their Gulf neighbours in Abu Dhabi and Qatar has been followed and significantly updated, as the world now moves onto the next stage.
Saudi Arabia first went down the simple sponsorship route, as was most visible in so many deals with Manchester United. They then sought to fund the plans of others, as with Fifa's Club World Cup, while staging events such as the Italian and Spanish Super Cups. They then bought a club in the most prominent league in the world, with Newcastle United. They are now seeking to revamp their domestic league, all to build up to the most traditional form of sportswashing of all, which is the staging of the World Cup itself.
That is the great ambition for 2030, which is of course the year marked for the culmination of Bin Salman's grand economic plan.
It was as part of the announcement of the latest plans for 'Vision 2030' that a new era for the Saudi Pro League was launched.
One irony is that the overhaul of the domestic league could otherwise be seen as the most legitimate development in all of this. Saudi Arabia has a vibrant young population that is obsessed with the sport, and a very strong and long-standing football culture. It has produced a series of fine teams at Asian club level as well as two highly respectable World Cup performances, and the quality is generally described as good. There's even an argument a vibrant league has just been waiting to be developed there.
It's just that's impossible to isolate from Bin Salman's wider political aims, FairSquare describing it as "central to Saudi Arabia's soft power strategy". There is similarly a belief within football that the unusual nature of the overhaul could represent a model that soon spreads and upends the wider game.
It admittedly isn't expected to be as bombastic as the Chinese Super League, which briefly sent waves through the sport through huge fees and wages back in 2016-17. The Saudi Pro League is nevertheless seen as more of a disruptor because it is more sustainable.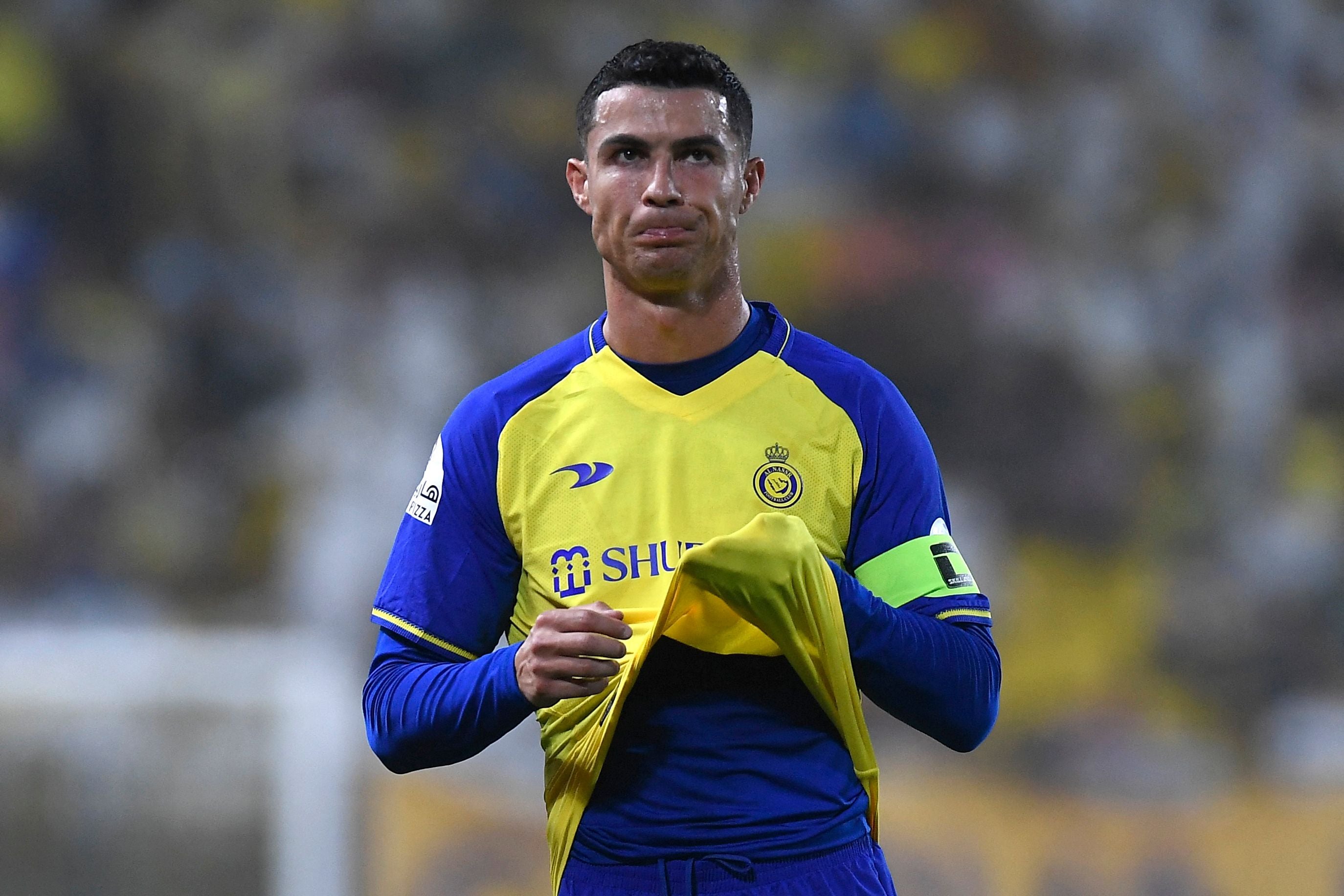 Al Nassr's signing of Cristiano Ronaldo was one of the first dominos to fall in the boosting of the Saudi Pro League
As part of the plan, the Public Investment Fund have taken over four of Saudi Arabia's top football clubs – Al Ahli; Al Hilal; Al Nassr, who have Ronaldo, and Al Ittihad, who will have Karim Benzema. Those with direct knowledge of the preparations say the rationale is from research that the most vibrant leagues have a "top four", in order to create a sense of competition around popular big clubs to drive broadcasting markets. "You've got to have a top four," in the simple words of one source. This has already led to some internal friction, as Riyadh's third biggest club – Al-Shabab – have now missed out.
They are instead one of 12 clubs who will likely get one top foreign player each, but the new big four will get three. The aim is then for this to raise the level of Saudi football as a whole, alongside the value of the league. It is hoped to make it worth £400m a season by that landmark year of 2030.
The initial idea is that it becomes the natural home for stars in their mid-thirties looking for a last payday, since there is an obvious space there. The Chinese Super League is now gone as a force and the USA's Major League Soccer is too constrained by regulation. The Saudi Pro League also has the attraction of huge crowds, unlike Abu Dhabi or Qatar. From there, the age of foreign stars would gradually be brought down, as the quality of homegrown players goes up.
A number of big football industry figures have been invited over for consultations over the last few months and they have been struck by the substance of the idea. There is a belief that, while the competition can't ever get to Premier League levels, the money involved can eventually bring it to a point where there are more high-profile prime stars than either Ligue 1 and Serie A.
"It's not going to be a significant league in the true sense," one prominent source argued, "but it could be an interesting league."
To do that, though, the competition is going to need proper structure and regulation and that is where some of those consulted have been struck by the "eruption" of the last few days. It is like it all suddenly got super-charged. The Saudi state announcement ensured offers for players have been flying around, some of them greatly increased after the initial refusal, some of them clearly from actors looking to exploit the situation. Players have been getting contacted by six different intermediaries, all insisting they represent the same client or club.
One source tells the story of a players called by an agent who claimed to be sitting right beside a "prominent member of the royal family, who loves you". Another call minutes later revealed that to be bogus.
"It's creating chaos," the source says.
Others with knowledge of the Saudi plans do insist some of the numbers going around are also bogus. While there is an admittance Ronaldo, Neymar and Messi would be on the highest figures, they are adamant those for Benzema and N'Golo Kante do not go beyond £50m and £30m a year, respectively.
After that, it is a sliding scale, if still an attractive one. Maybe not attractive enough for Messi, though.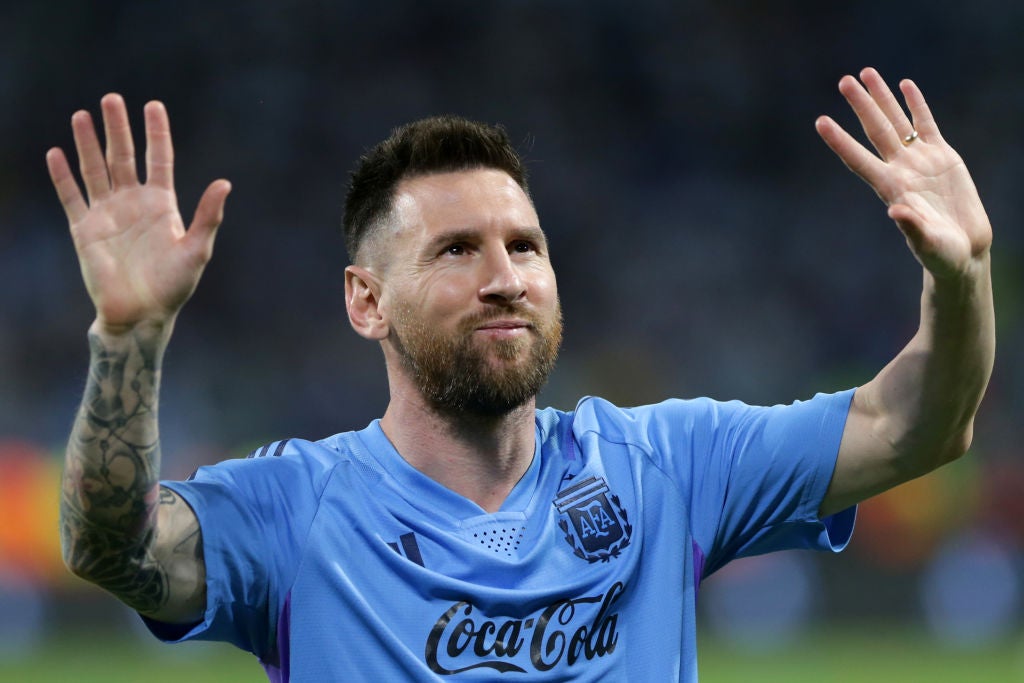 Lionel Messi appears to be Miami-bound but could come to the Saudi Pro League in the future
As of Wednesday afternoon, and despite extensive negotiations with his father Jorge, the Argentine agreed a deal in principle with MLS franchise Inter Miami. The Messis have kept the door open, though. The Saudi Pro League will meanwhile just move onto the next major target, which is Neymar.
Messi's decision nevertheless points to a potential "new world" in football, that has inevitably risen with the sport's recent explosion in global popularity, and potentially has opposite poles represented by the hosts of the next two World Cups.
While the USA already has 2026 along with Canada and Mexico, Saudi Arabia is currently the favourite for 2030. That's what much of this is building up to.
There will be a powerful emotional pull on the process since that year represents the centenary of the first ever World Cup in Montevideo, as marked by a joint bid from Argentina, Paraguay and Uruguay. Another bid from Spain, Portugal and Ukraine will be similarly alluring.
It is maybe the strongest ever field of bids, but Saudi Arabia has a strong claim of its own – namely in money. Despite the fact any such bid would face an avalanche of criticism over human rights, Qatar is already seen as crossing a threshold there, and the Kingdom has been canny in who it has corralled into its bid. The inclusion of Greece will split European votes. The inclusion of Egypt will split North African votes.
There is even a theory now openly being stated that a deal will eventually be done with South America to bring Uruguay in. Montevideo would then be able to host the opening game, with Saudi Arabia underwriting the costs.
This is the power of that kind of money, that football is proving as unresistant to as golf. It is why the reshaping of the Saudi Pro League is being viewed as the most interesting move – and, in many quarters, the most ominous move – of all. Many in football believe it represents a template for autocratic states eventually buying stakes in leagues.
Private equity groups like CVC have already attempted similar with a number of sporting competitions, including La Liga. It would make sense, at least in sport's perpetually greedy world, for states to be the next step.
For many, up against the unparalleled power of the Premier League, it could even prove obvious. Such unintended consequences are how football repeatedly gets itself into such situations. If it is a struggle for anyone else to match the Premier League's power, then just do a deal with an autocratic state to lift the competition as a whole.
The Premier League itself may not even be off-limits.
"Anything is possible," one prominent football executive says. The Premier League would just need to issue new shares and require a change of articles with a 75% vote, along with Football Association approval. Or, a new league could just be set up inviting clubs to join.
"And you can be sure the football authorities aren't even thinking about such challenges," the same source argues.
Recommended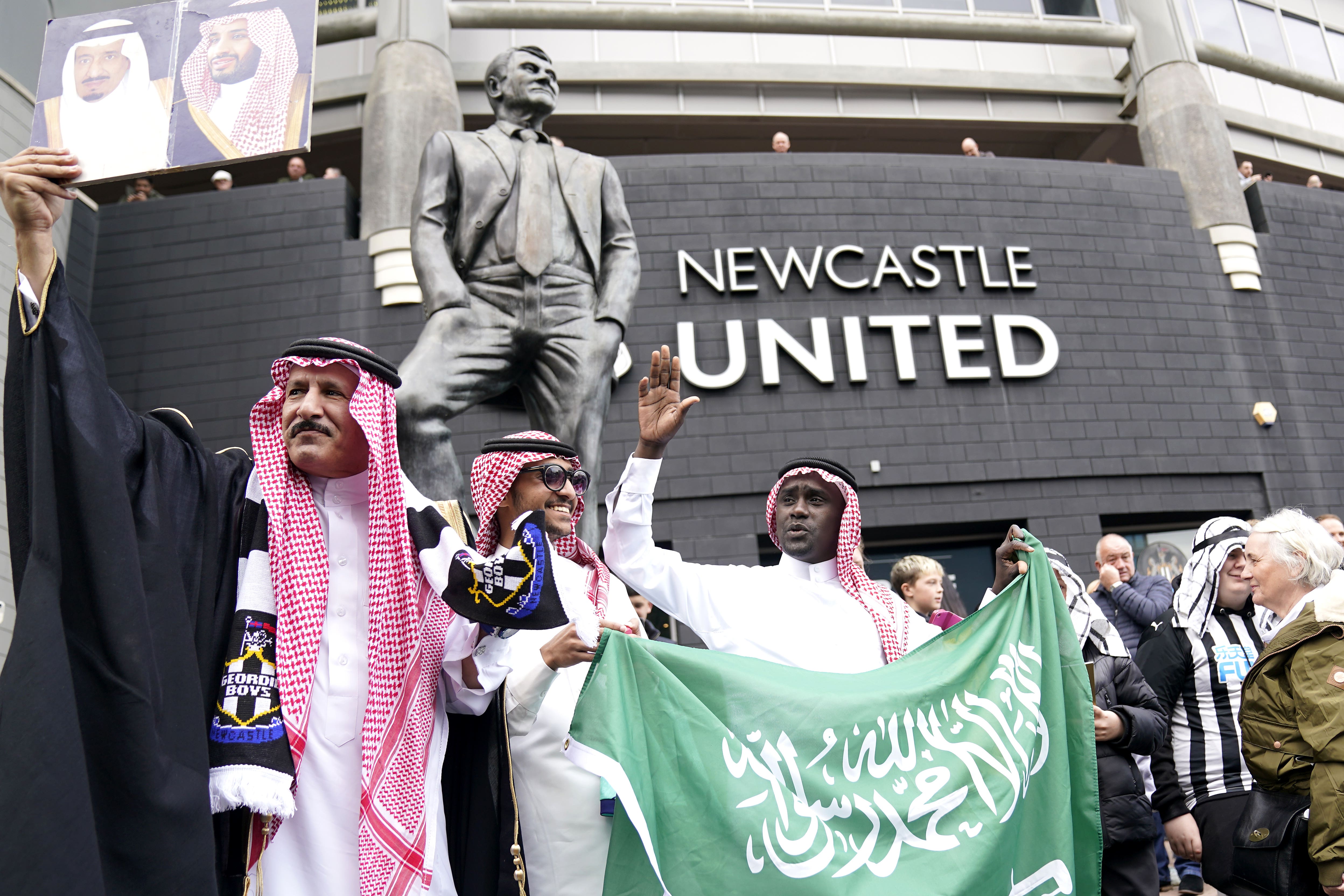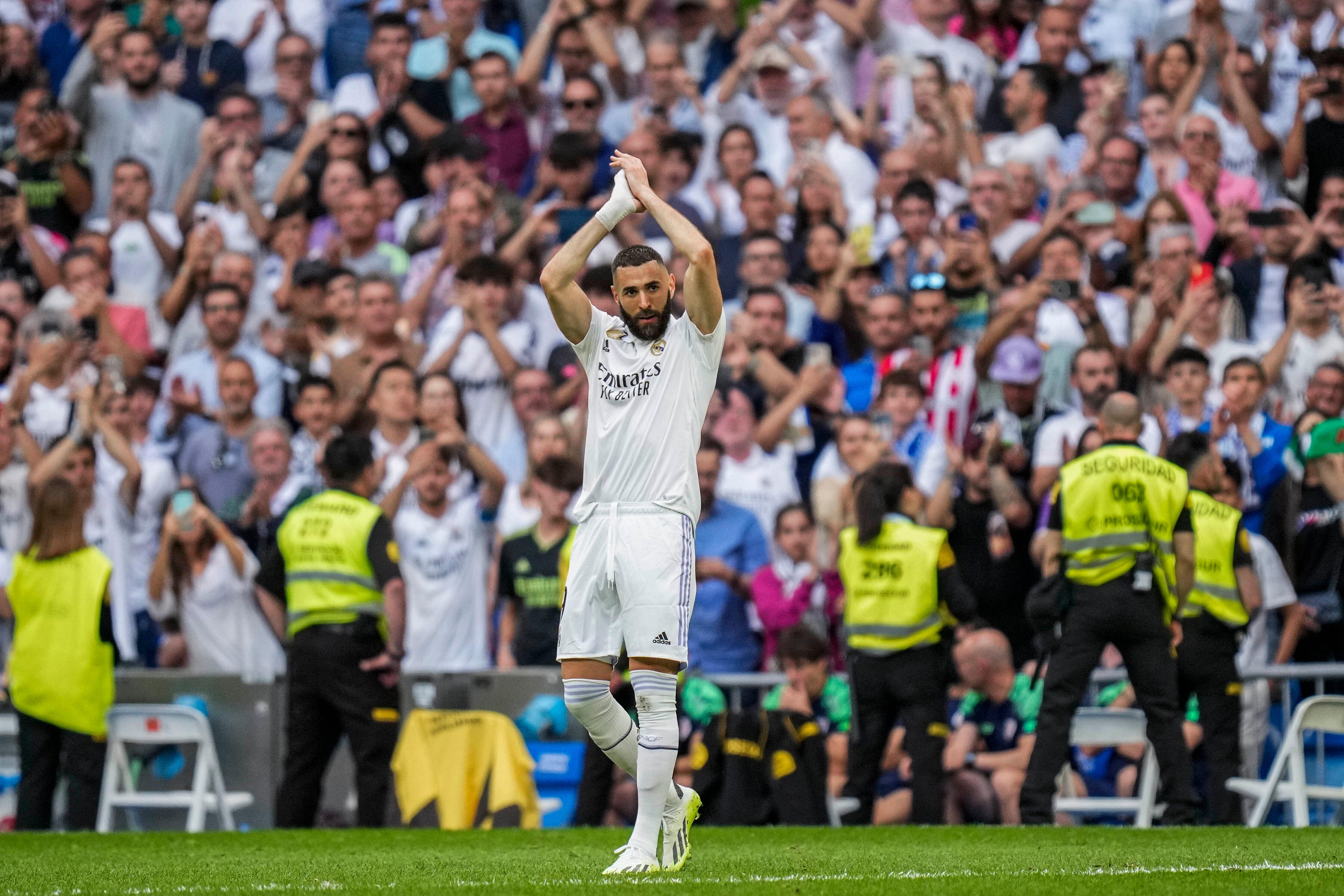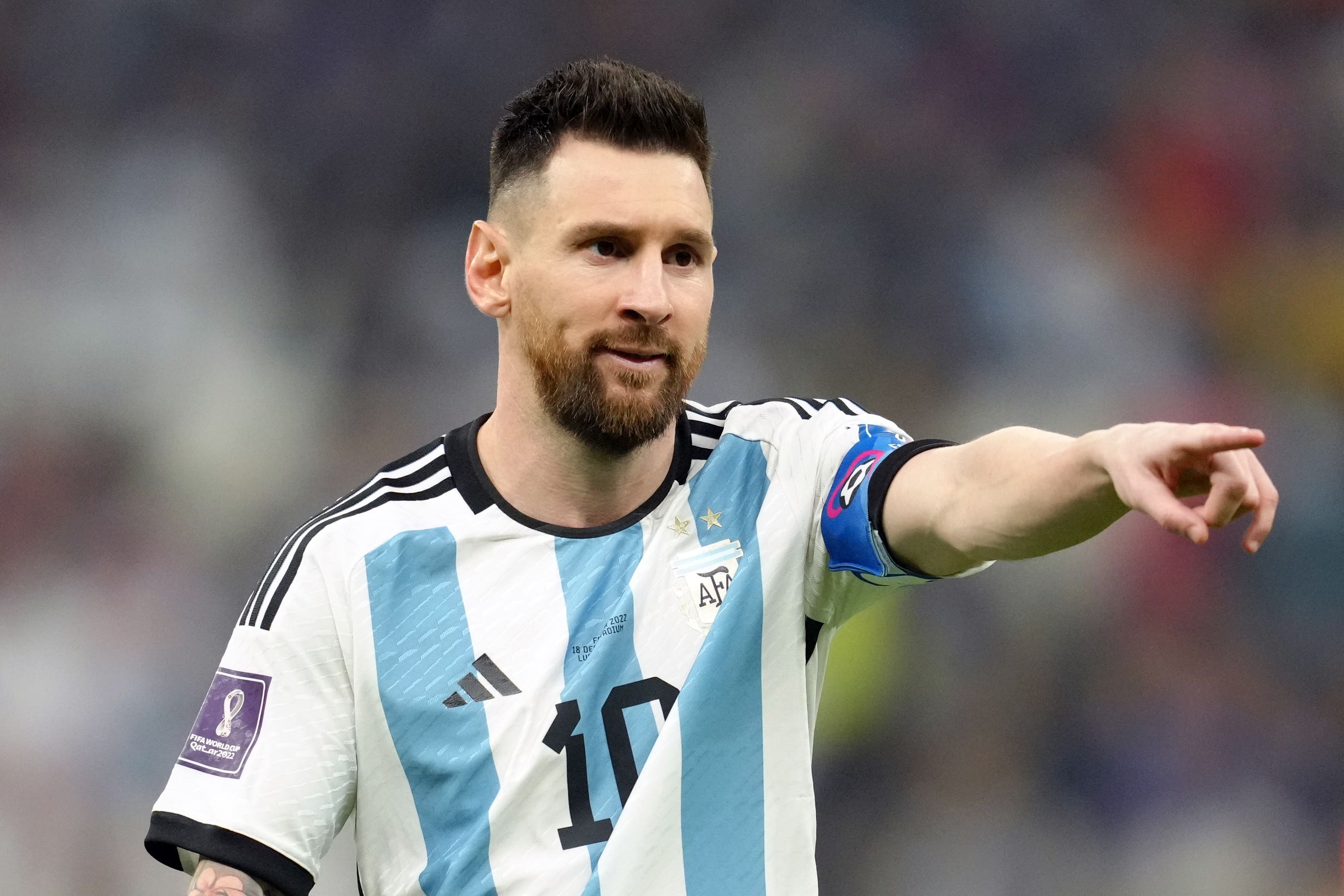 A mistaken recent belief in football has long been that any regulation can only ever be reactionary. It has left the sport unable to resist the influence of private equity and autocratic states. By the time those in power realise there are problems with that, it is all too integrated; the imperfect marriage of short-term greed from within and long-term political aims from outside. That has already happened in the sport as a whole, as an Abu Dhabi project at Manchester City aim for a treble.
The entire era may now be moving onto its next stage, centred in Saudi Arabia.
Source: Read Full Article