Harry Maguire's misery deepens as England suffer grim defeat against Denmark in Nations League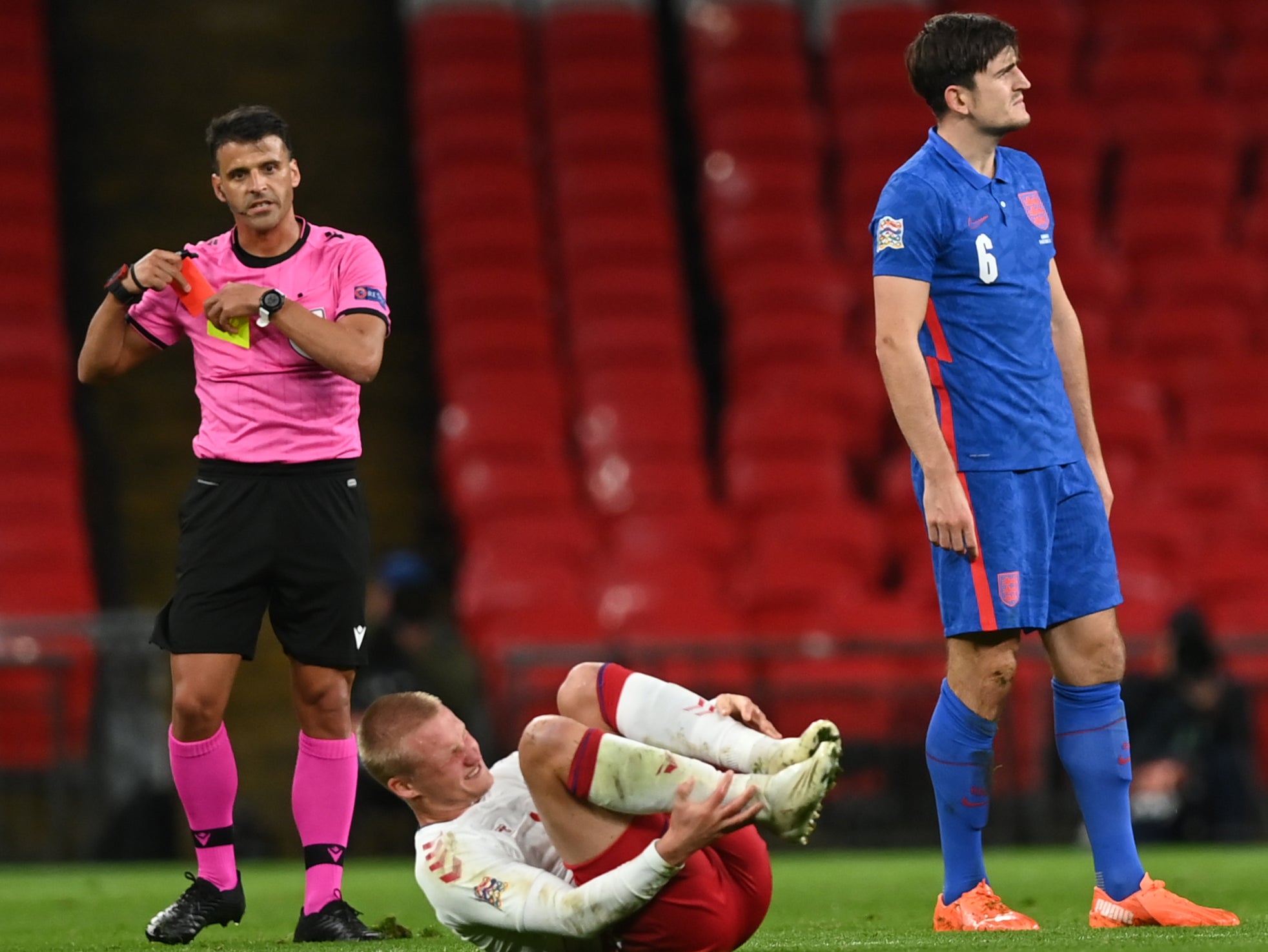 It's hard to know what was worse: the game or Maguire's night.
At least the centre-half didn't cost England a goal. That was the best that could be said for it, but then he wasn't on the pitch long enough.
Two fouls put paid to that after just 32 minutes. While the second, on Kasper Dolberg, was a more debatable booking, Maguire was probably lucky the first – on Yussuf Poulsen – was not a straight red.
It was just so reckless, and of a rashness that has been a concerning part of his game of late, but that is still ultimately out of character.
Whatever you think of Maguire's overall quality as a defender, this isn't a true reflection of him as a player. He is much better than this, and we're at that troubling point where – above anything – it's hard not to just feel sorry for him.
It did feel pointed that, as recently as Sunday, Southgate spoke about what a boost to his confidence such a robust display against Belgium was. That reflects his form. This will only have eroded it.
You could say he needs to be taken out of the fire line, but not in the manner that happened here.
Jordan Pickford is another cornerstone of England's defence these days looking much less sturdy, and was all over the place for the play just before Denmark's penalty.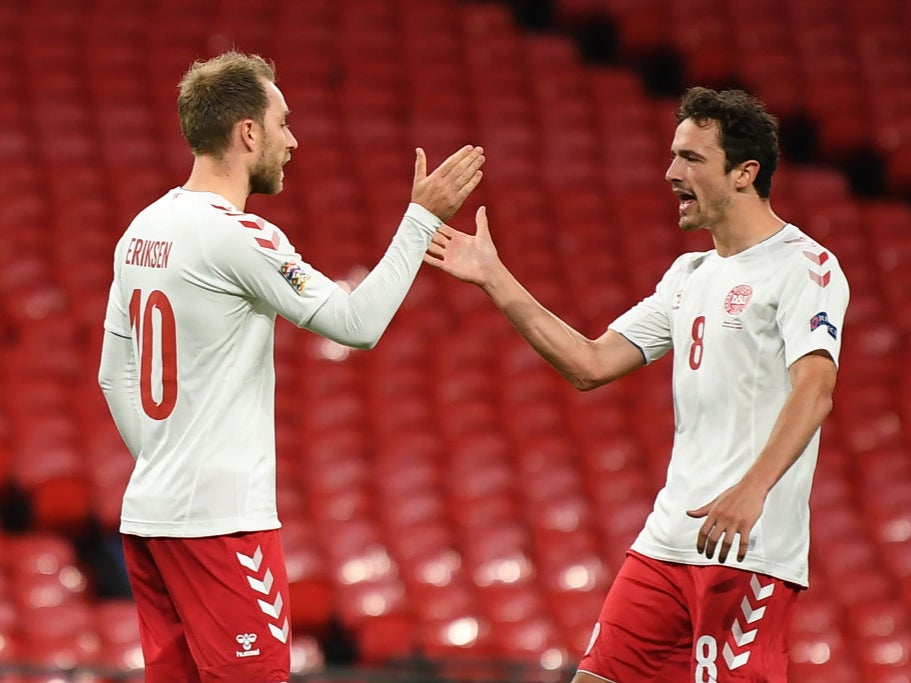 You couldn't exactly consider him at fault for the decision, though. It's actually hard to know who was responsible, or why it was even given.
None of this was of any concern to Eriksen, who slotted it past Pickford.
The game thereafter became even more thankless for England, and it was even harder to see the point of this extra match.
Having tried to experiment with an unexpected line-up and another three-man defence, Southgate was forced to go to four at the back, and pretty much watch Denmark have the ball for a lot of the game. That was the inevitability of the situation, that it made it so much less instructive.
It was still telling that England's best chance came from one of those vintage Southgate set-pieces, and a second header. A corner was hit, Declan Rice headed it back across, and Mason Mount brought a brilliant save – and probably the moment of the match – out of Kasper Schmeichel.
England will always have that, but the enduring question is whether they can ever develop much more.
It does feel there has been a slight regression since the coruscating running at pace of 2018-19. The doubts about the midfield are at the centre of that, as well as one of the connected debates: Mount or Jack Grealish.
The latter does just offer an unpredictable ingenuity, against the more academy-conditioned productivity of Mount.
A lot went through the Chelsea playmaker in this game, but England were struggling to find any rhythm even before the red card.
It added up to a night where you'd struggle to find positives, and one that mitigated those of the days before.
Source: Read Full Article