How Dele Alli has shown his worth to Tottenham when they needed him most
In a week when Tottenham Hotspur needed an antidote to some of the pessimism surrounding the club, Dele Alli has stepped up to provide it. First he signed a new contract, tying him to Tottenham until 2024. Then on Wednesday night at the London Stadium he was back to his best after a month out injured, helping to dismantle West Ham United in the Carabao Cup.
The performance was a reminder of how good Alli is when he is on top of his game, inventive, unpredictable and very difficult to stop. He was unlucky to have an early goal disallowed, but he set up both of Heung Min Son's goals, the first with a brilliant backheel. Spurs missed Alli during his injury lay-off, and they look easier to predict and therefore easier to stop when he is not on the pitch.
The fact that Alli has signed up until 2024 at Tottenham suggests that the longer-term picture at the club might be rosier than some are suggesting. It has not been an easy week for the club, with the stadium delayed again and Spurs revealing they are borrowing another £237million to pay for it. Their debt is heading for £600m because of the stadium costs.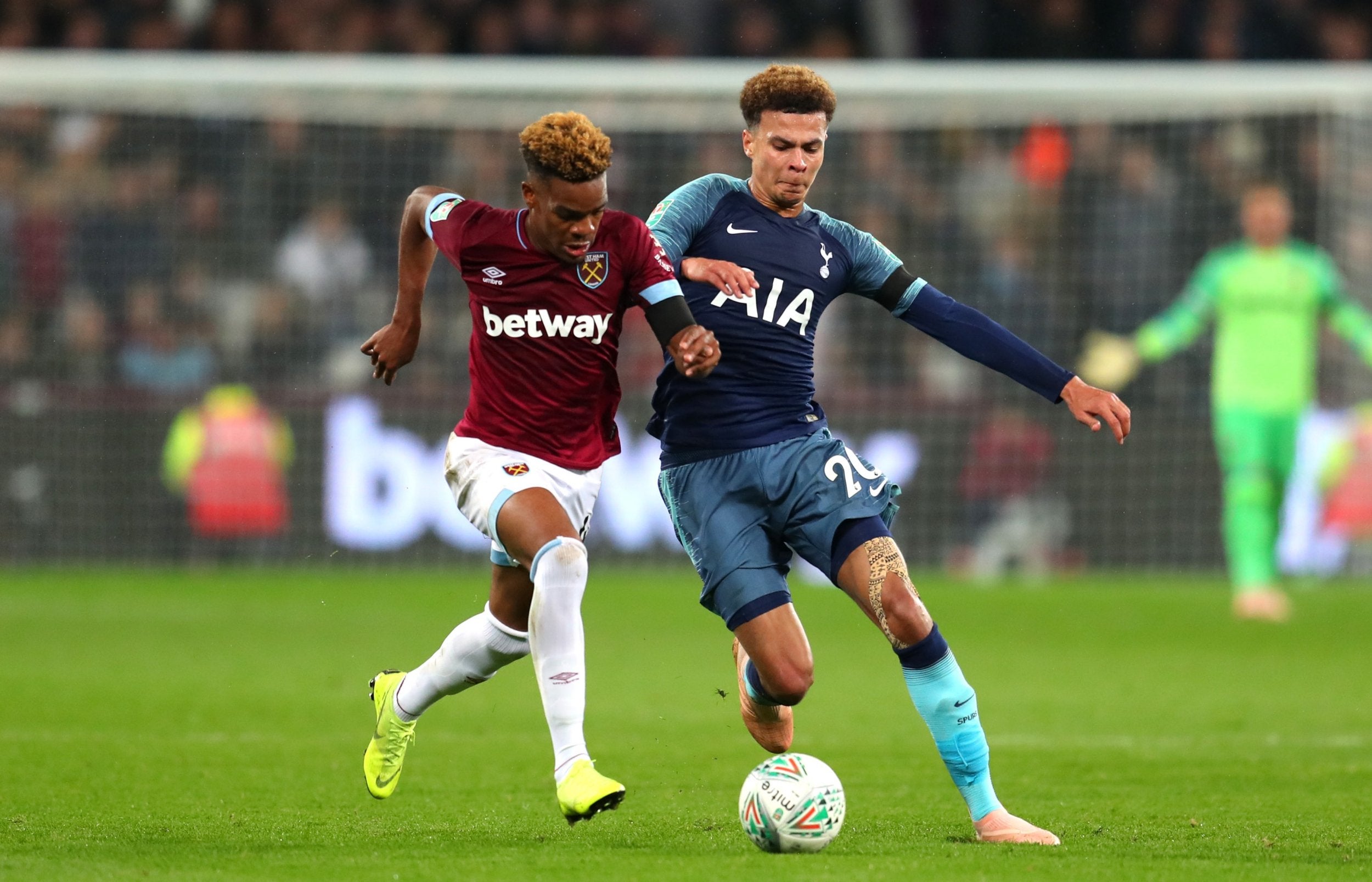 But Alli is, behind Kane, probably their second most valuable playing asset. He is England's most talented attacking midfielder of his generation, a man who is already in his fourth season as one of the most important players of one of the best teams in the country. He has scored a goal in a World Cup quarter-final, and not many Englishmen have ever done that.
There was a time last year when it felt as if Alli's form for Spurs would see him targeted by the biggest clubs in England and Spain for a move, most likely in the summer of 2019. But Spurs have headed that off with this new contract, having already got Harry Kane, Erik Lamela and Mauricio Pochettino himself to sign earlier this year. Alli said those players are now all working together to keep trying to win. "With some of the players who have also signed, I think you can see that we all want to be a part of this journey together," Alli said. "We all want to achieve something great. As young players as well, we want to keep improving and this is a great place to do that. The feeling around the place is positive."
And while there is frustration about the new ground and speculation about Pochettino, Alli said that those two factors were part of his decision to stay. It was Pochettino, more than anyone else, who saw the promise in this skinny teenager signed from League One MK Dons, and realised the calibre of player he could be. The prospect of continuing to improve under Pochettino is hugely important to Alli, even after three years working together.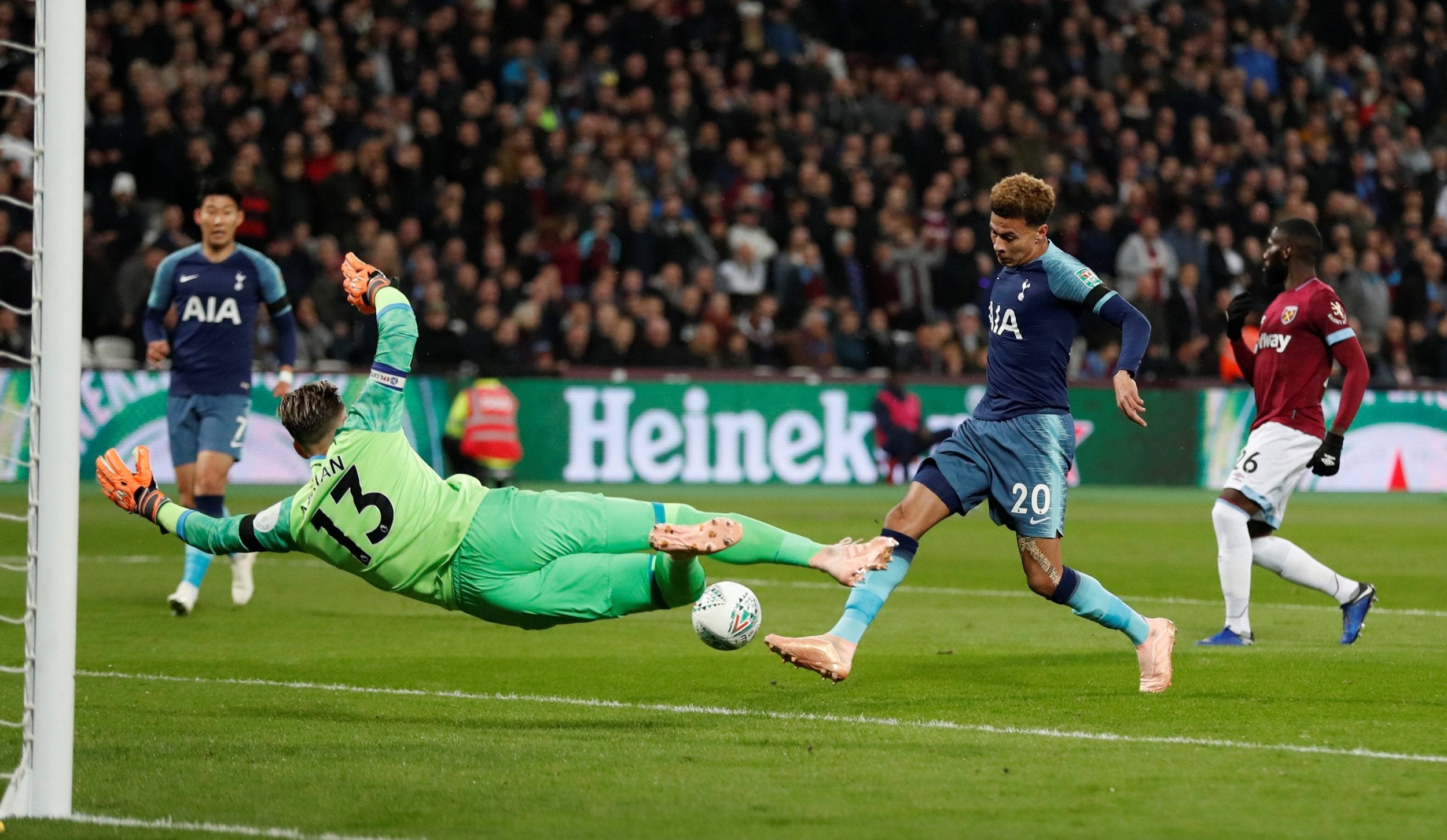 "He's a massive part of wanting to be at this club," Alli enthused. "The fans are amazing, the chairman, everyone, the whole club is amazing. But as players, you work with the gaffer. You want to have a good relationship with the manager and we all feel like we've got that here. We all love the way we work. The style of play, we all want to be a part of it. He's done a lot for me so far and hopefully he can keep helping me to improve."
And then there is the stadium, originally due in September, now expected early next year. Whenever it opens, Alli will be there for the first few years of it. And while he is excited, he knows that he has to improve himself and become the best player he can. Which means staying at Spurs, working with Pochettino, rather than going elsewhere and risking getting lost amid all the star names.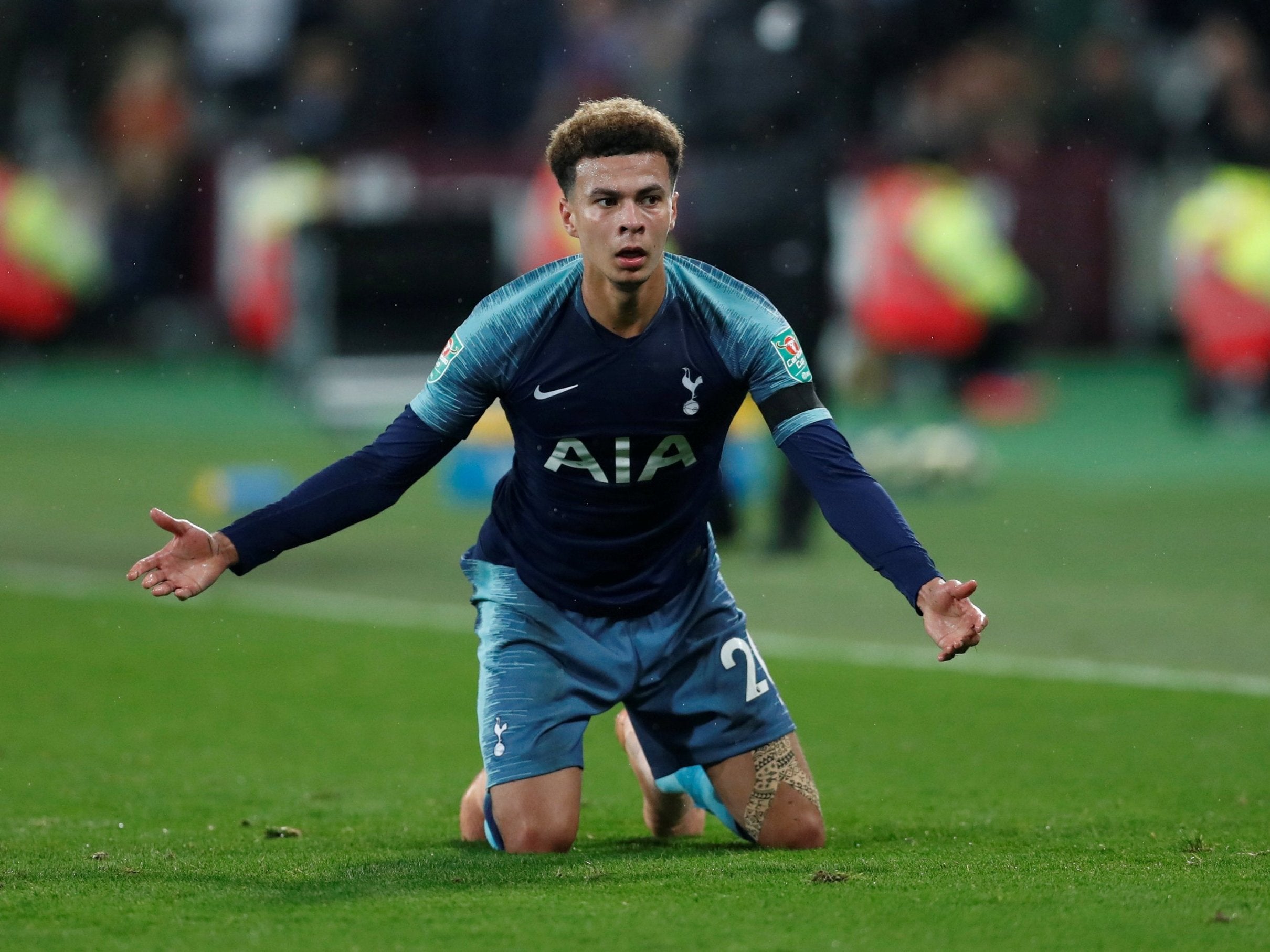 "It played a little part, not a massive part," Alli said of the stadium. "The stadium and the training ground are great but you can have all that and still not improve as a player. As a young professional, I had to think about what is best for my career and where I can improve. It's not all about winning trophies for me yet at my age. I want to keep improving and trying to become the best player I can be. I think I'm at a great place to do that."
This is why Alli could still sound confident about the future, and the prospect of trophies, with a League Cup quarter-final to look forward to. "We put in a lot of hard work together as a team, as a club," he said. "We want trophies, not only for us but for the fans as well. It will be that bit more special winning it here together with the amount of work we've done."
Follow the Independent Sport on Instagram here, for all of the best images, videos and stories from around the sporting world.
Source: Read Full Article