Joao Felix adds spark to offer Portugal solution to Cristiano Ronaldo dilemma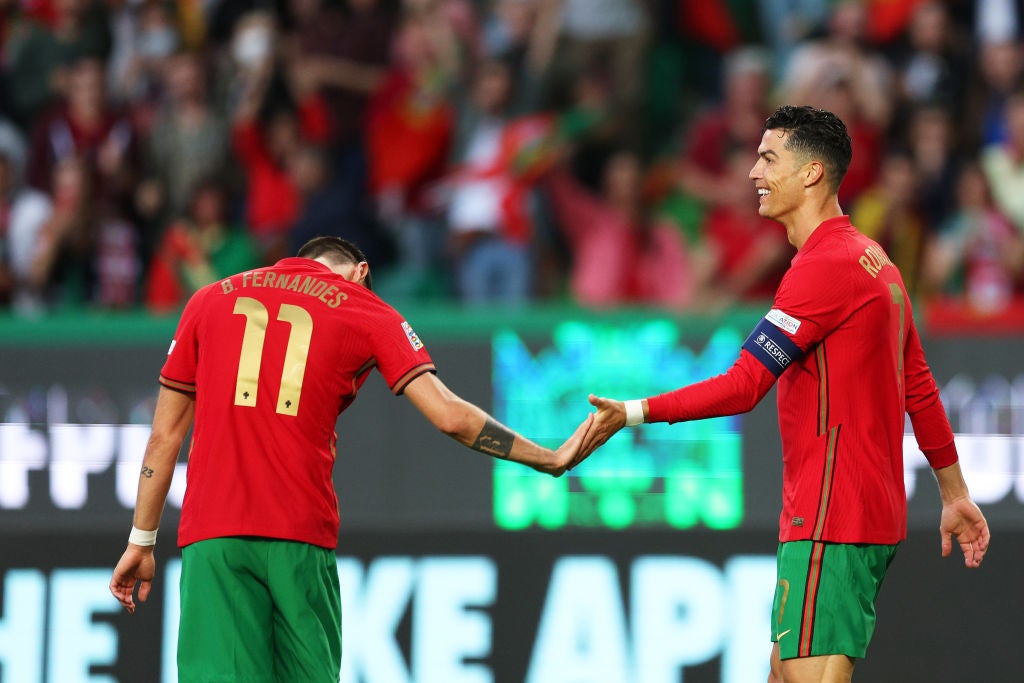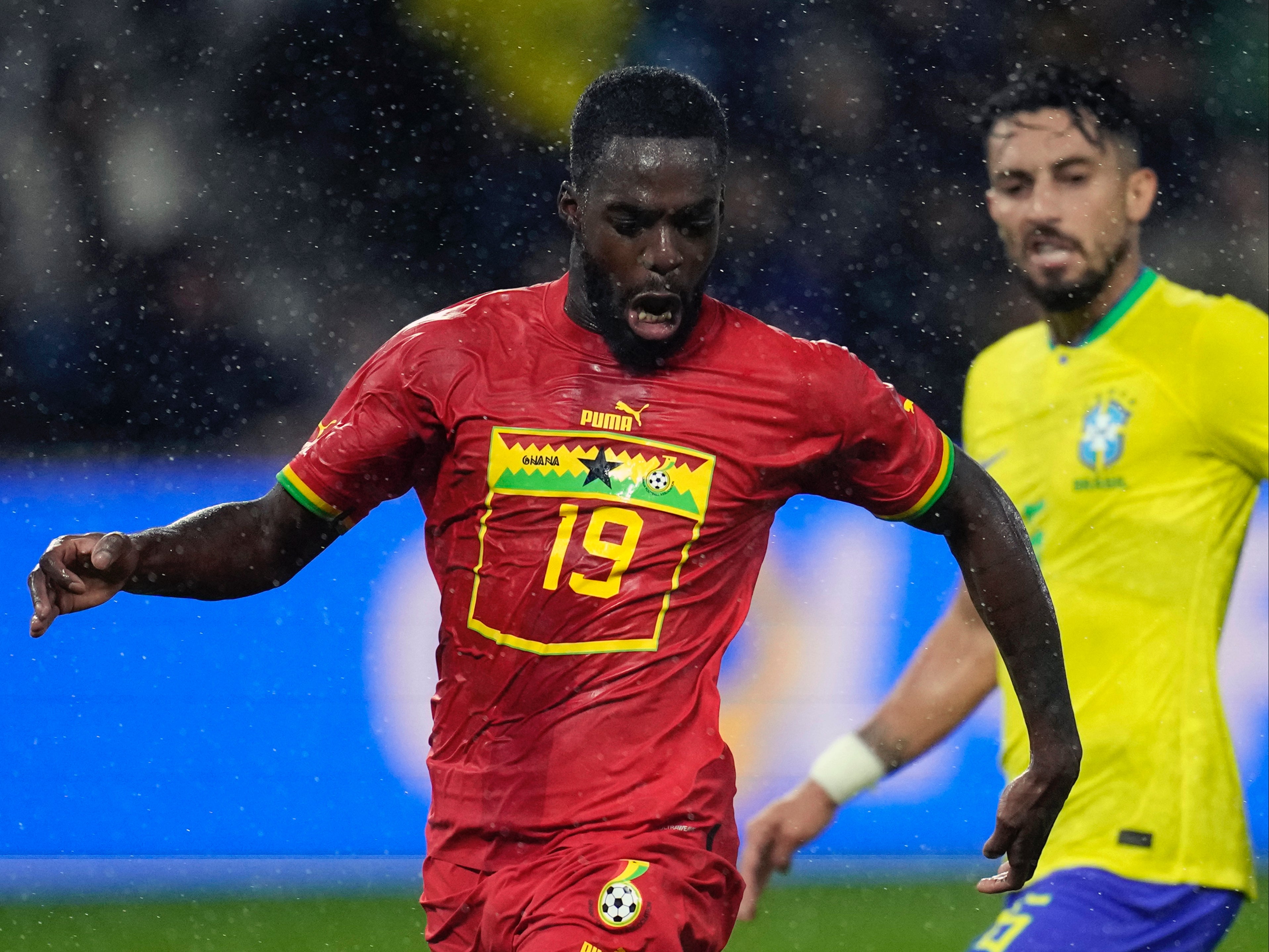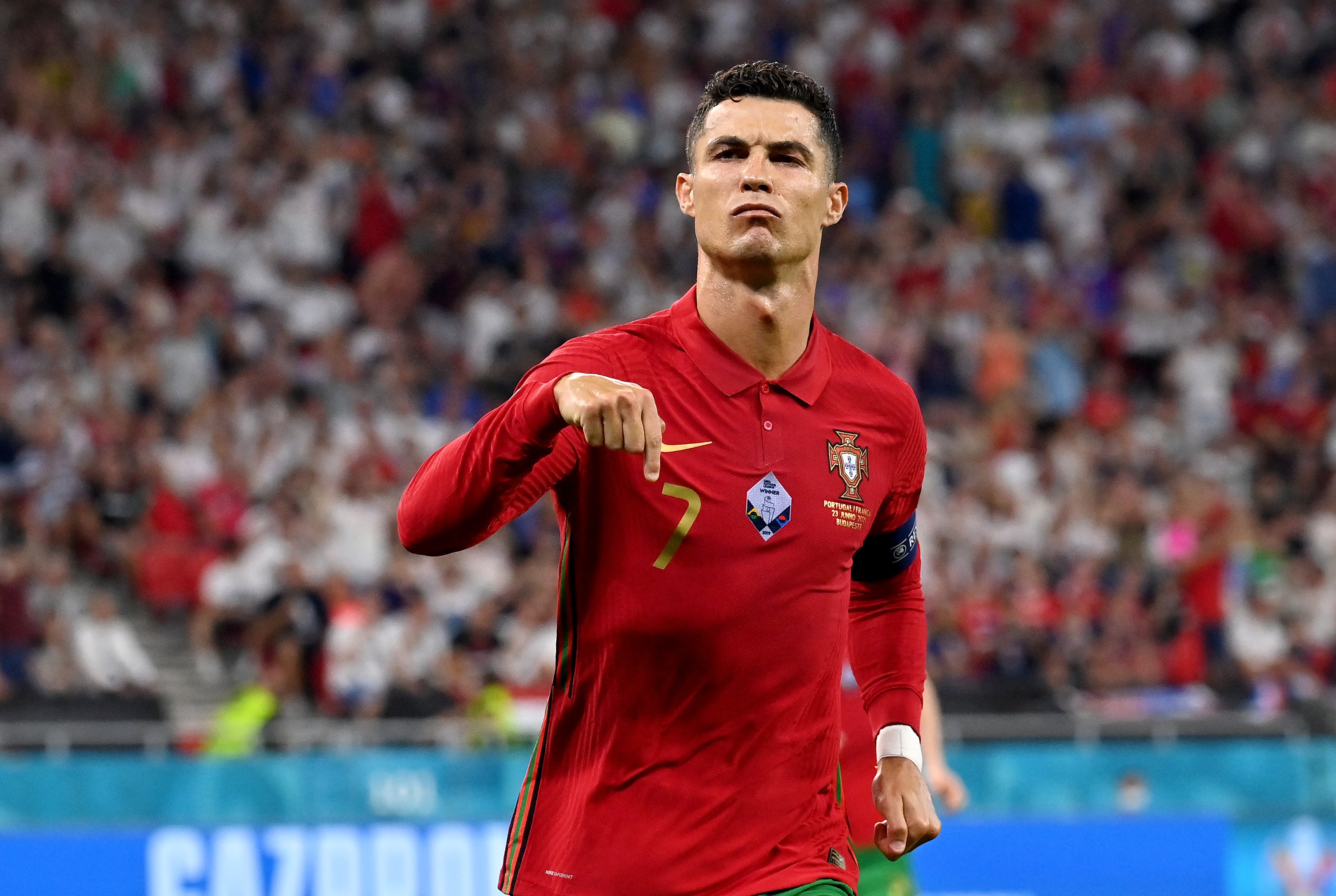 Felix was drifting into deeper pockets, with Otavio's desire to eat up the ground vacated. While Joao Cancelo, struggling to arrest a slight slump in form with Manchester City, gleefully tucked inside with Bruno Fernandes dovetailing nicely.
If Ruben Neves was the obvious pivot, Santos allowed Bernardo Silva to roam, eager to knit play together. The Wolves midfielder even ventured into the final third, overwhelming Mohammed Kudus in one of Ghana's rare attempts to build possession from the back.
Ronaldo's dynamism has faded in recent years, carefully rationing the number of sprints without the ball. But the Selecao collectively displayed an appetite to hassle and hurry the Black Stars from the outset.
The problem was, despite a feverish tempo at Stadium 974, they failed to capitalise, spurning chances to break the game up thanks to a rusty Ronaldo. Lacking a decisive touch after being tossed to the periphery of Erik ten Hag's side before his acrimonious Manchester United exit, Ronaldo worked his way into the game.
The 37-year-old's touch betrayed him initially, allowing Lawrence Ati-Zigi to storm out of goal and clatter into him. And a trademark towering header at the back post surprisingly lacked the usual direction.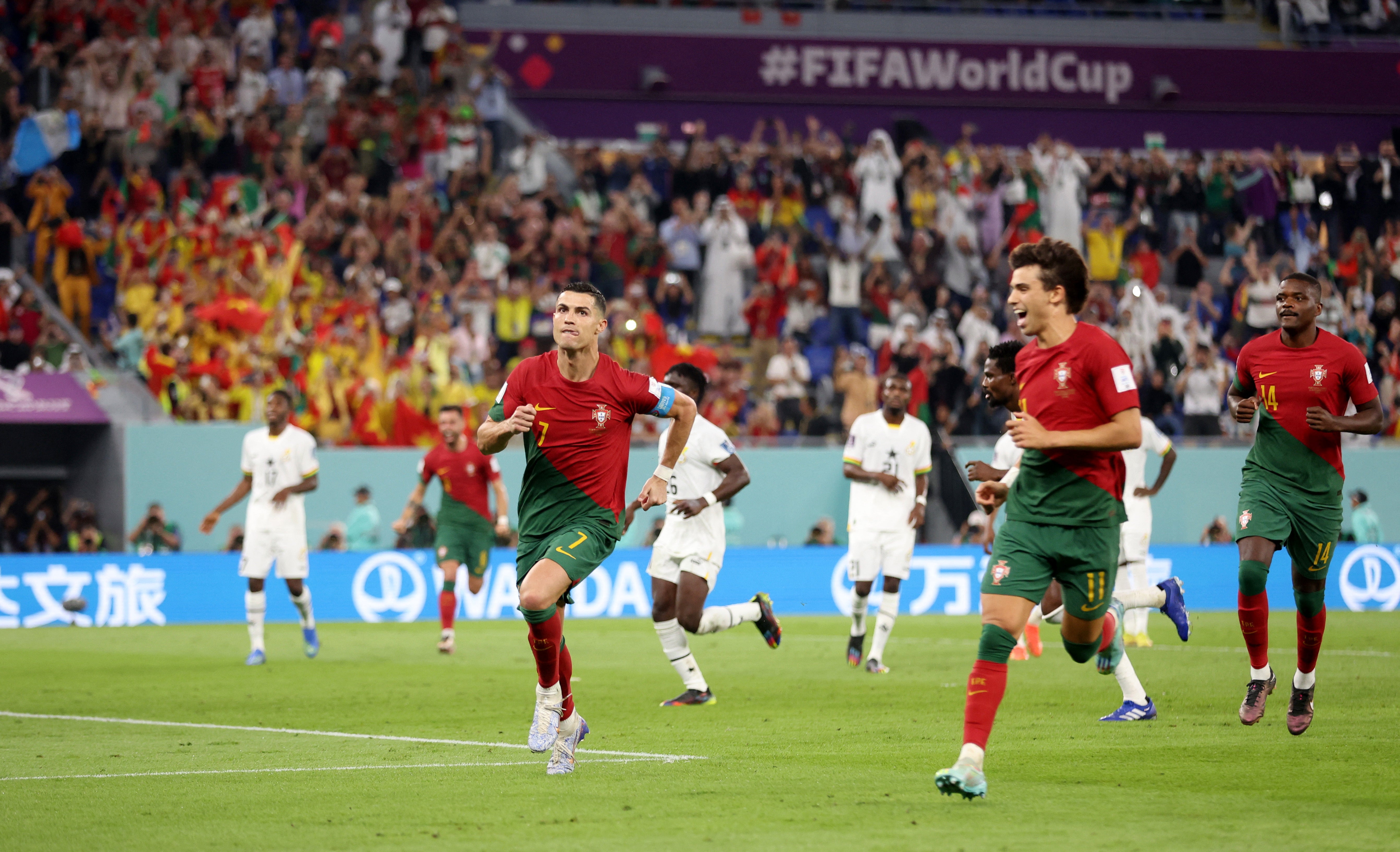 Otto Addo's side gradually started to adjust to the speed of Portugal's attack as frustration set in, but a gift soon arrived after the restart, denying us an immediate opportunity to witness quite how Santos would adjust to an impending stalemate.
Ronaldo's slight touch and debatable contact from Mohammed Salisu followed, prompting a whistle and a penalty, emphatically dispatched into the left corner. Goals in five World Cups, he continues to create history.
But after Andre Ayew snatched an equaliser, Portugal were forced into a change that could transform their tournament. Rafa Leao was immediately introduced, providing pace and trickery.
Felix grabbed the second goal and continued to thrive between the lines: each move started in midfield by the Atletico Madrid forward soon found the edge of the Black Stars' box thanks to Leao's appetite to stretch the field.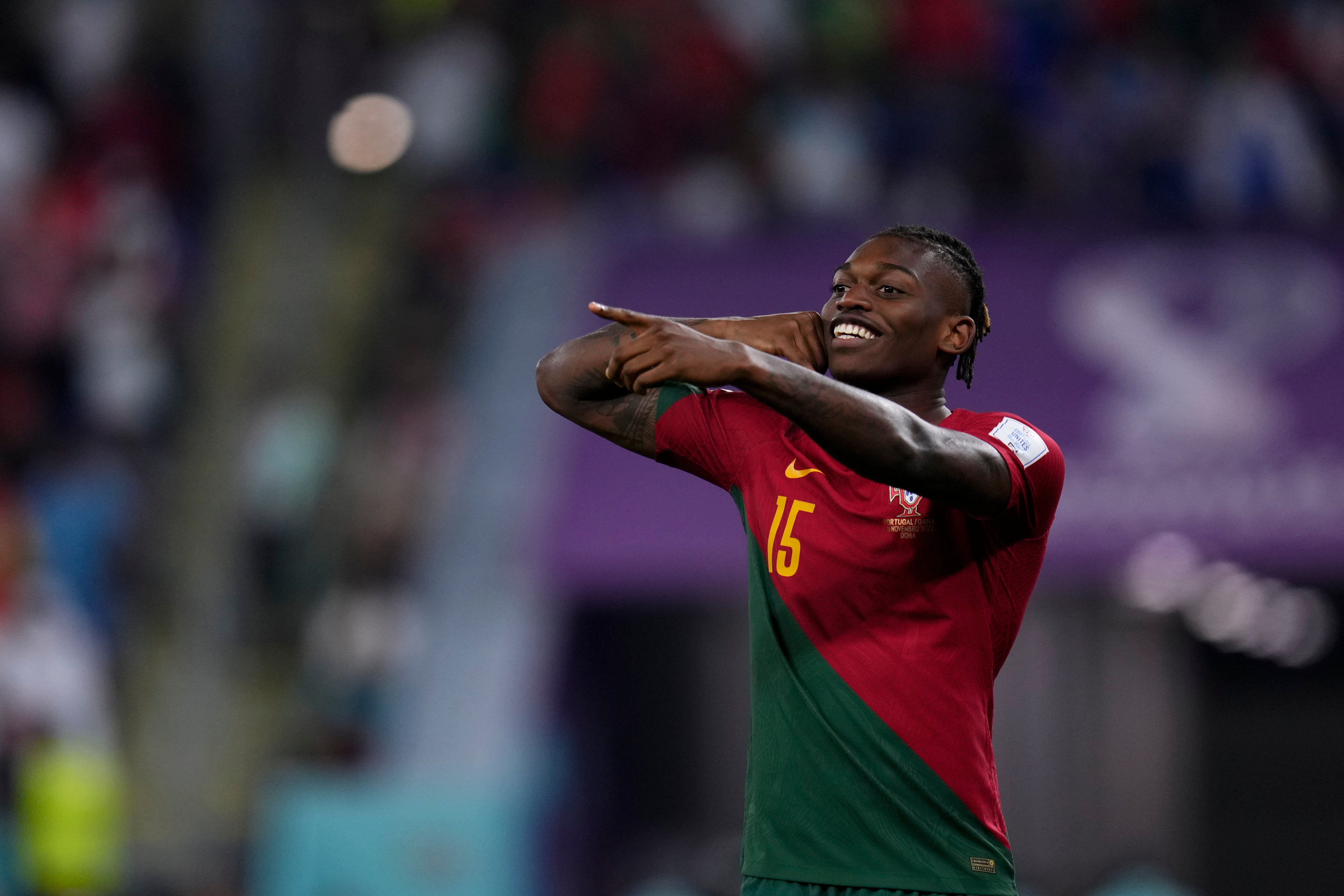 A third quickly arrived in the most obvious example yet as to who Santos should really build this team around, Leao tucking the ball away low into the corner with a neat finish.
Recommended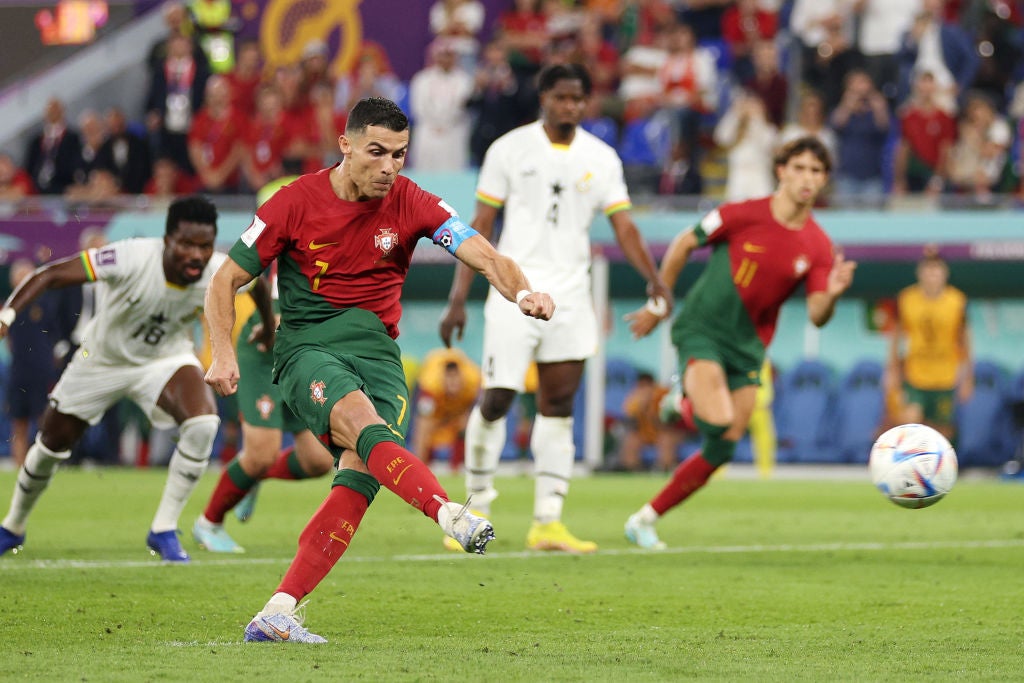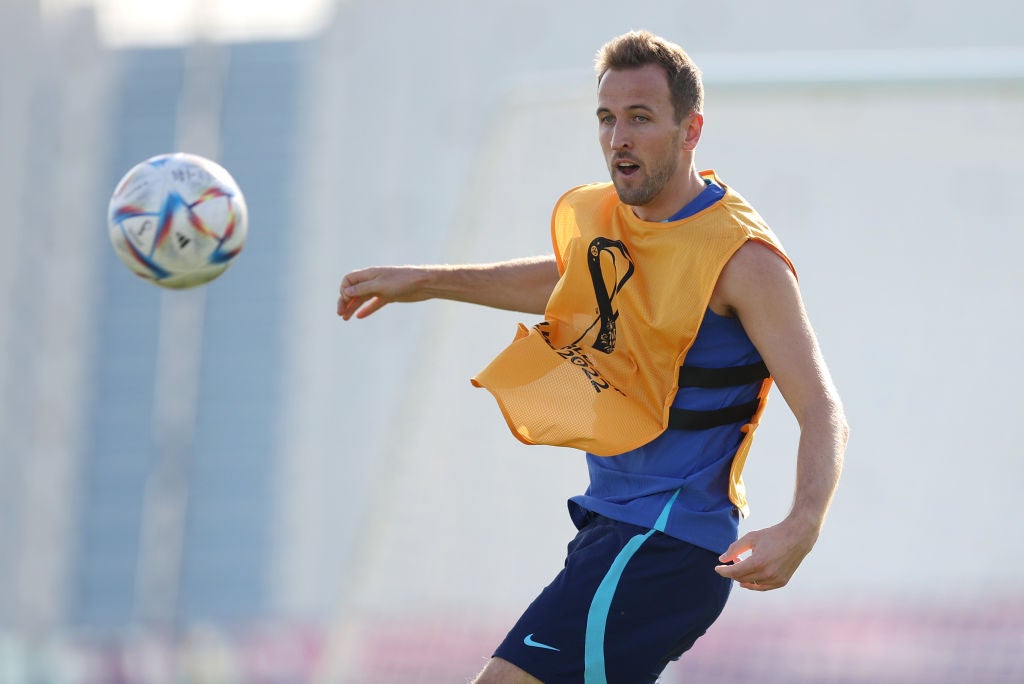 Ronaldo remains a blessing and a curse for this team; capable of decisive moments and a deadly touch inside the area, but ultimately nullifying certain aspects of a team capable of blowing opponents away.
Felix – and Leao – will define this team soon enough, but this fluid performance illustrates how he can co-exist with Ronaldo and ensure Portugal pose a threat deep into this tournament.
Register for free to continue reading
Registration is a free and easy way to support our truly independent journalism
By registering, you will also enjoy limited access to Premium articles, exclusive newsletters, commenting, and virtual events with our leading journalists
{{#verifyErrors}} {{message}} {{/verifyErrors}} {{^verifyErrors}} {{message}} {{/verifyErrors}}
By clicking 'Create my account' you confirm that your data has been entered correctly and you have read and agree to our Terms of use, Cookie policy and Privacy notice.
This site is protected by reCAPTCHA and the Google Privacy policy and Terms of service apply.
Already have an account? sign in
By clicking 'Register' you confirm that your data has been entered correctly and you have read and agree to our Terms of use, Cookie policy and Privacy notice.
This site is protected by reCAPTCHA and the Google Privacy policy and Terms of service apply.
Register for free to continue reading
Registration is a free and easy way to support our truly independent journalism
By registering, you will also enjoy limited access to Premium articles, exclusive newsletters, commenting, and virtual events with our leading journalists
{{#verifyErrors}} {{message}} {{/verifyErrors}} {{^verifyErrors}} {{message}} {{/verifyErrors}}
By clicking 'Create my account' you confirm that your data has been entered correctly and you have read and agree to our Terms of use, Cookie policy and Privacy notice.
This site is protected by reCAPTCHA and the Google Privacy policy and Terms of service apply.
Already have an account? sign in
By clicking 'Register' you confirm that your data has been entered correctly and you have read and agree to our Terms of use, Cookie policy and Privacy notice.
This site is protected by reCAPTCHA and the Google Privacy policy and Terms of service apply.
Source: Read Full Article