Jurgen Klopp says politics influenced Xherdan Shaqiri's omission from Liverpool squad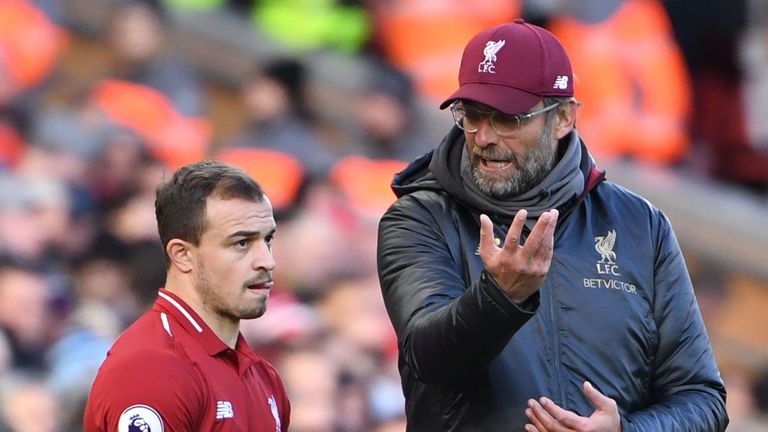 Jurgen Klopp says politics will "always influence" life after Xherdan Shaqiri was left out for Liverpool's Champions League tie against Red Star Belgrade in Serbia.
Liverpool have taken the decision due to the potential for the presence of Shaqiri, who is of Kosovan-Albanian heritage, to inflame the Serbian club's supporters.
Kosovo is a former Serbian province and Serbia does not recognise its independence.
Shaqiri and Switzerland team-mate Granit Xhaka caused controversy at the World Cup in Russia after making an Albanian nationalist eagle symbol with their hands after scoring against Serbia.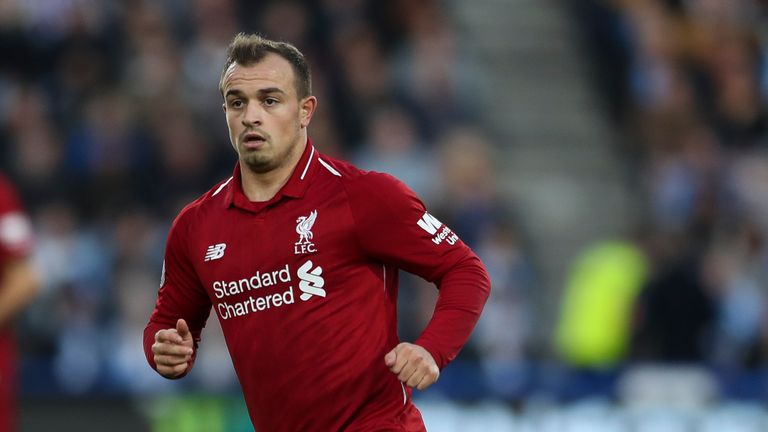 Earlier on Monday, Klopp said Shaqiri understood the situation, and when talking to reporters, the Liverpool boss was insistent the decision was made to avoid a political story.
"My job and your job as well is not to [ask] questions which provoke an answer," said Klopp. "We have to cool the situation down because we cannot clarify that situation tonight and it's not our job.
"We are in Serbia and we respect that with 100 per cent, and I know it's not sad, that's the world, that's how it is. Politics has always influence on life, on the planet I live at least, and that's how it is.
"But we are not here for that. We are here for playing football, and that's why we try to make sure we can be focused on football.
"I realise tonight, I expected it differently, but mostly the English-speaking journalists were asking about it to be honest. It could have been a story, but we didn't want to have a story besides a football story and that's why we decided what we decided."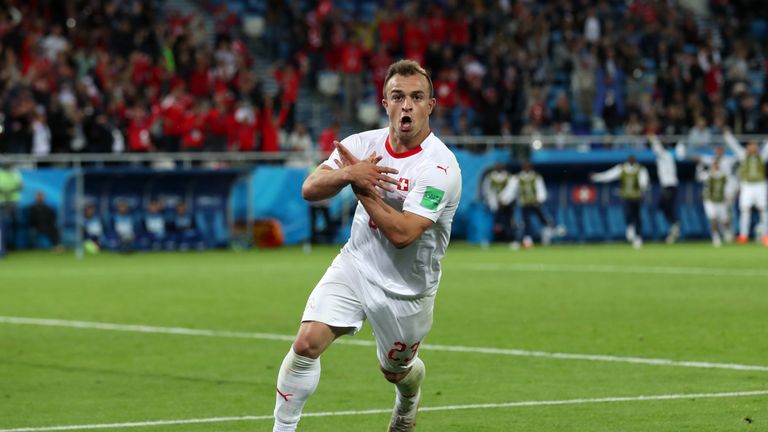 Going into Tuesday's match, Liverpool top Group C ahead of second-placed Napoli, with Red Star currently bottom – having taken just one point from their opening three matches.
Klopp stressed Liverpool are in Belgrade to focus on football, and stated his players have always accepted his decisions when it comes to squad matters.
He added: "A lot of times I have made decisions about a travelling squad and so far the players always accepted it.
"We come here as a football team. We represent one of the biggest football clubs in the world, that's why we are here – to play football.
"We want to focus on that, that's all. Because of the situation, people here all know better how the situation is, we decided not to bring Shaqiri.
"He's our player, he will play a lot of games for us, but not tomorrow, that's all."
Source: Read Full Article