Manchester United's problems run too deep for any quick fix after shambolic Tottenham defeat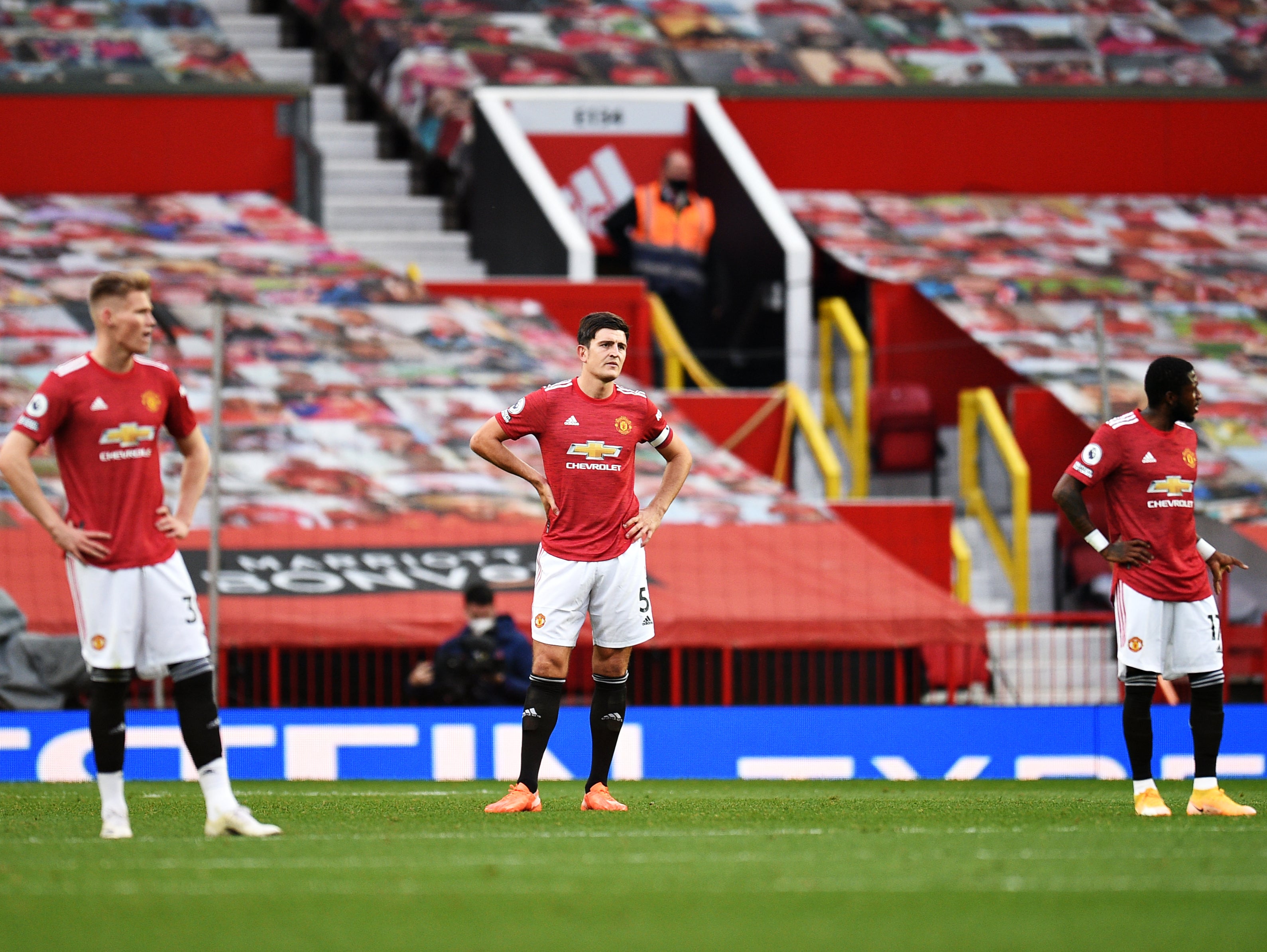 But it is precisely that fact that Solskjaer has been in this position before which is so concerning. A year-and-a-half on from his appointment as permanent manager, it is difficult to say how he has improved as a manager or how he plans to achieve greater consistency in results.
Solskjaer's advocates might argue he needs more consistency from his most important players and, even where money has been spent, individual performances have been underwhelming.
United spent £140m on Harry Maguire, Aaron Wan-Bissaka and Daniel James last year to mixed success. Wan-Bissaka has great strengths and some glaring limitations. James has faded to the fringes of the squad.
But Maguire, in particular, was talked up as a transformative signing who should safely guide United to a top-four finish. The most polite way to describe his United career to date would be as something of a 'qualified success', though even that feels like a stretch given Sunday's display.
Bruno Fernandes' much-anticipated arrival for a potential £68m was similarly heralded as another turning point and to be fair, he quickly solved United's desperate lack of any creativity in possession.
Fernandes helped to break through the deep-lying defences that Solskjaer's style had repeatedly struggled against but he is a risk-taker by nature, meaning he blows hot and cold. When it's not his day, it is not United's either. Against Tottenham, he was hooked at half time.
Both Maguire and Fernandes were supposed to take United to the next level, yet familiar issues remain. The grim truth may be that there is not one easy solution – not one signing or sacking – that will set this most complex of clubs on the right course.
Rebuild the squad at great expense in the transfer market and you are still left with a manager who is yet to prove his long-term suitability for the role.
Change the manager and you still have the club hierarchy responsible for implementing the structures and processes which are yet to succeed up to this point.
Replace the club hierarchy and you are still left with the ownership, who are the least likely of all to depart any time soon.
The problems run deep. There is no quick fix, no panacea, no single silver bullet. They are as total and as comprehensive as they were seven years ago, only with a few more things to add to the list.
United have to improve in a number of areas, including passing, creating chances, attacking set-pieces, breaking down low blocks, playing out from the back, balancing their midfield, scouting players, negotiating transfer fees, and – on Sunday's evidence – defending. Especially defending.
Source: Read Full Article