Ref Watch: Were Manchester United's penalties correct? Were Neil Warnock's Cardiff hard done by again?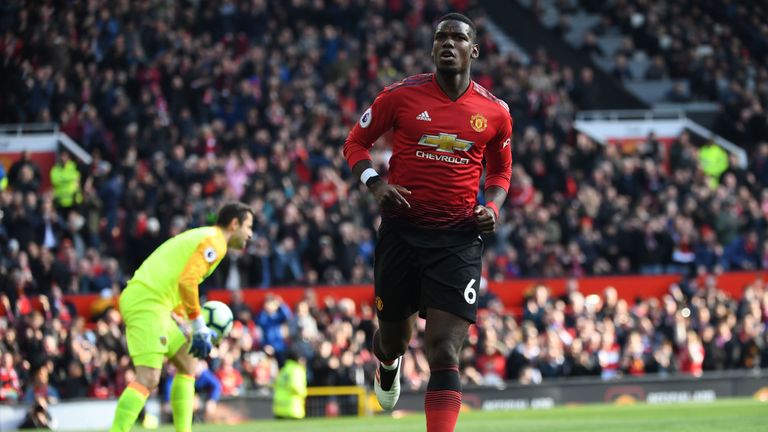 Was there more unfair officiating in Cardiff's defeat at Burnley? Were Manchester United's penalties correct? Dermot Gallagher runs the rule in Ref Watch…
Man Utd 2-1 West Ham
INCIDENT: Manchester United are awarded a first-half penalty as Robert Snodgrass slides in on Juan Mata. Snodgrass does not make contact with the ball, but there were appeals that it was outside of the area. Paul Pogba scores the penalty.
DERMOT'S VIEW: Correct decision. In defence of the referee, it is in the penalty area because it's on the line, and Snodgrass doesn't get the ball. Everybody will have a different view of this.
Get 2 football channels for the price of 1
INCIDENT: Ryan Fredericks slides in from behind to clear out Anthony Martial. Penalty awarded, yellow card given, and Paul Pogba scores the winning spot kick.
DERMOT'S VIEW: Correct decision. Definitely more clear-cut. People ask: why is it not a red card? He's only just missed the ball, you could never argue that he's not gone for the ball, therefore it's a yellow card. A genuine attempt to win the ball.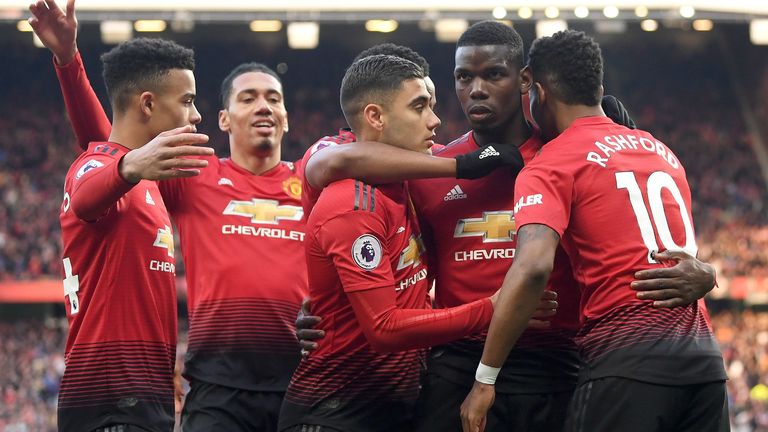 INCIDENT: Felipe Anderson scores from a right-wing cross, but it is ruled out for offside. Replays show Diogo Dalot was playing Anderson onside at the other end of the pitch to the assistant referee.
DERMOT'S VIEW: Incorrect decision. It's not an easy call. The assistant hasn't looked through, he's focused on Anderson and not looked at Dalot at the far end.
Burnley 2-0 Cardiff
INCIDENT: Mike Dean initially awards Cardiff a penalty after Ben Mee heads a ball onto his arm in the penalty area. He then consults his assistant referee Darren Cann and the decision is overturned.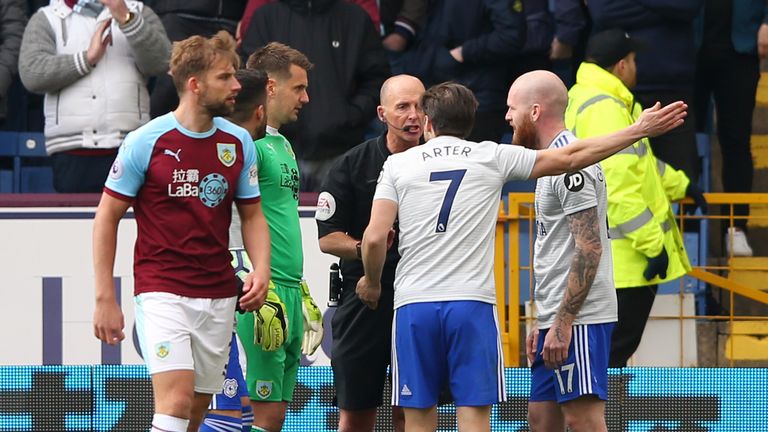 DERMOT'S VIEW: Correct decision. It's a mystery to me why Darren Cann got involved. From his view it's impossible to see if he's handled the ball. Mike Dean has had some input from Ian Hussin on the other side, which is correct, it's not handball because Ben Mee has headed it down onto his arm, and very brave from a guy who is 75 yards away. He might be 75 yards away but he's got a great view and has got the decision correct.
INCIDENT: Chris Woods scores for Burnley with a header from a corner, but Ashley Barnes, in an offside position, is stood in front of Cardiff goalkeeper Neil Etheridge as he scores.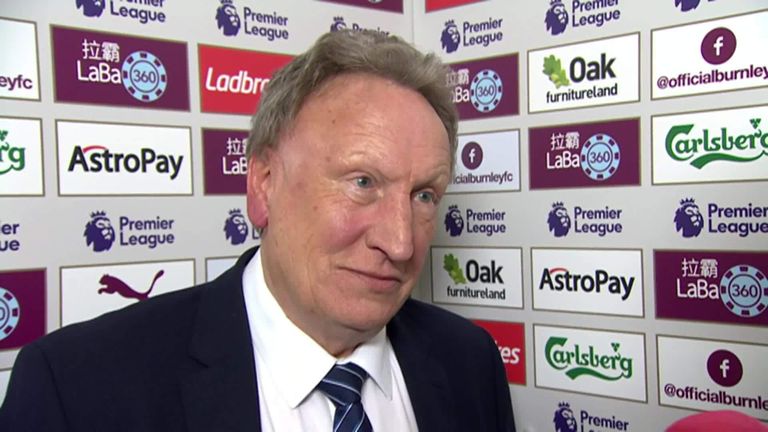 DERMOT'S VIEW: You have to disallow this. You can't see the goalkeeper from a straight angle, which tells you he has to be in his line of vision. He has to bend to see around him.
INCIDENT: Barnes and Joe Bennett come together outside of the box, squaring up before Barnes kisses Bennett twice on the nose. Referee Dean hands both a yellow card.
DERMOT'S VIEW: I think he probably got a yellow card for what happened beforehand. Not the kiss. I think it was more making up time and the damage had already been done! Both were aggressive to each other.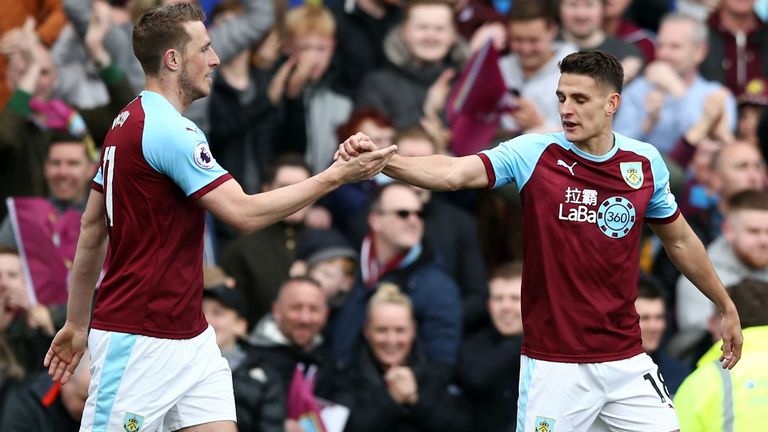 Fulham 2-0 Everton
INCIDENT: After the ball has gone Andre Gomes leaves his studs on Aleksandar Mitrovic, but Lee Probert did not see the incident.
DERMOT'S VIEW: I think he may well be getting a call from the FA today. Because I think if the referee doesn't see it. He deliberately goes for him.
Source: Read Full Article