Soccer Guy Gets Yellow Card For Celebrating Goal By Proposing To His Girlfriend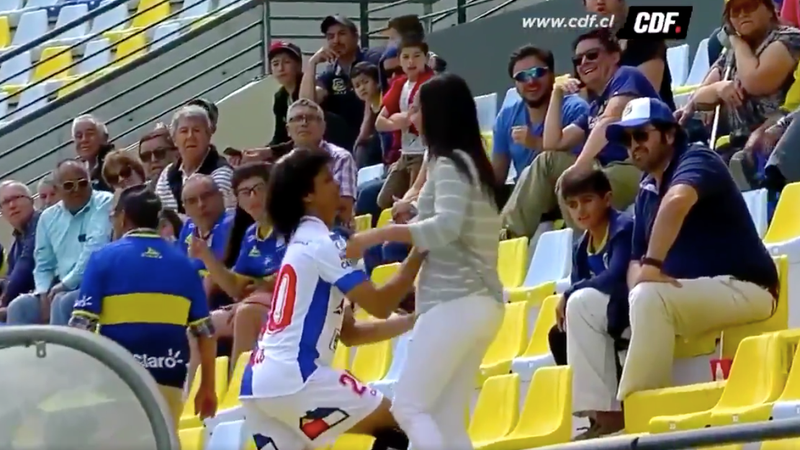 Eduard Bello, 23, a Venezuelan midfielder for Antofagasta, a club in the Chilean first division, scored in the second minute yesterday to give his side the early lead over Everton CD. Then he ran off the field and into the stands to propose to his girlfriend, Venezuelan beach volleyball player Gabriela Brito, 24.
Bello got a yellow card for excessive celebration. He scored one more goal at the end of the first half, but Everton went on to win 3-2. Congrats to the happy couple.
Source: Read Full Article