The mark of champions? How Manchester United compare to past Premier League title winners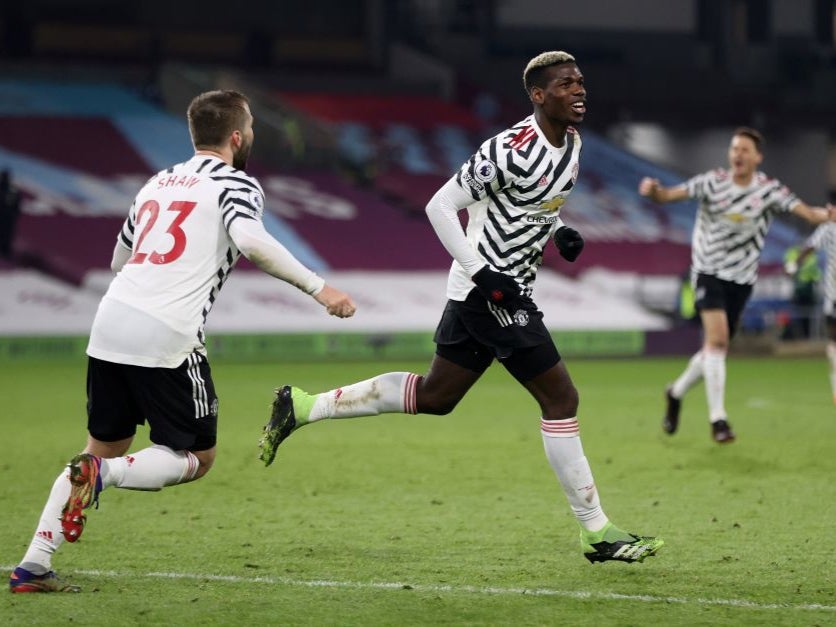 Pogba celebrates his winning goal against Burnley
The underlying numbers are no better. Solskjaer's side are averaging 1.7 xG each game while conceding 1.3, giving a xG goal difference of +0.4. That is unsurprisingly a long way off Guardiola's City title winners (+1.5), behind last year's Liverpool (+0.8), less than both of Chelsea's two most recent title-winning sides (+0.8 and +0.9) and less than Claudio Ranieri's Leicester (+0.6) too.
Why is this? United are winning games but they are not yet consistently dominating opponents. On closer inspection, this reflected in the 11-game unbeaten league run. Six of their nine wins during this spell have come by one goal. Several of them have been deserved but have nevertheless come late, like against Wolves and Southampton. Others, like against Aston Villa, could have gone either way.
Even when considering the 3-1 win at Everton which kicked everything off, the three points were only made absolutely safe by a 95th-minute Edinson Cavani strike on the counter-attack. A victory at West Ham by the same scoreline included United's worst first half display of the league season outside the 6-1 defeat to Tottenham. Only the thrashing of Leeds was a true blow-out.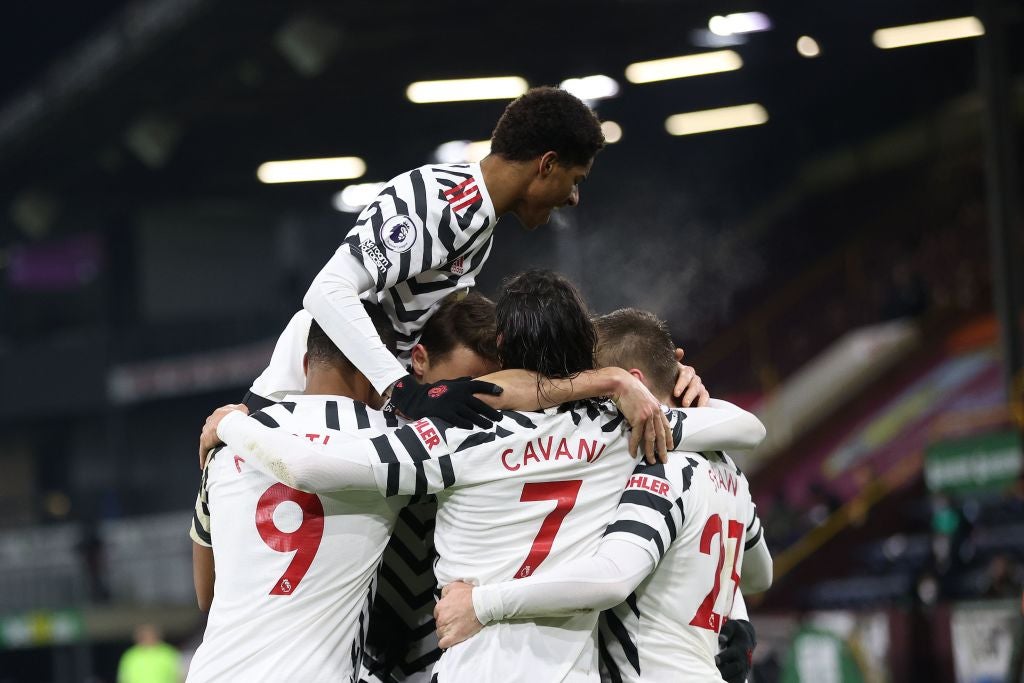 Manchester United celebrate after Paul Pogba scores at Burnley
This is not meant as a criticism of Solskjaer or United. Another interpretation would be that United are winning games without always being at their best, or turning draws into wins and finding ways to win the points that are needed to sustain a title challenge. That is, as we are so often told, the mark of champions. Once Anfield is out of the way, a favourable run of fixtures up until mid-February could help bolster their credentials further.
And of course, the caveat to all these comparisons with title winners of the past is that United do not need to beat last year's Liverpool, City's Centurions or even Ranieri's Leicester. They only need to finish ahead of 19 other flawed teams at the end of a top-flight season like no other in English football's modern history. With 17 games gone, they are in the driving seat. Now, we wait to see whether they have what it takes.
Expected goal numbers from FBRef/Statsbomb used for 2017-18 to 2019-20 seasons, Infogol for 2014-15 to 2016-17
Source: Read Full Article